Just because the weather has cooled down doesn't mean that clam-based gatherings must come to an end.
Stefan Peroutka, executive chef at San Diego's Hotel del Coronado, is a proud ambassador of West Coast clam bakes. (He hosted a beachside clam bake series this summer to celebrate the hotel's 130th birthday.) But as the season winds down, Peroutka challenges you to shift your perception of clam bakes as only a summer thing. While the giant pots of seafood, corn, and potatoes are traditionally enjoyed outdoors—hence the summer association—they can just as easily be whipped up on your stove and enjoyed inside during the cooler months.
"Many of the ingredients used in clam bakes are inexpensive and available year-round," says Peroutka. "It is also very easy to cook a smaller version for your family on the stove in your stockpot." (You can also do clam bakes in your oven—here's a recipe we like.)
Below, the chef offers tips for whipping up clam bakes all through the fall (and winter, and spring, and summer.) Because clam bakes are timeless.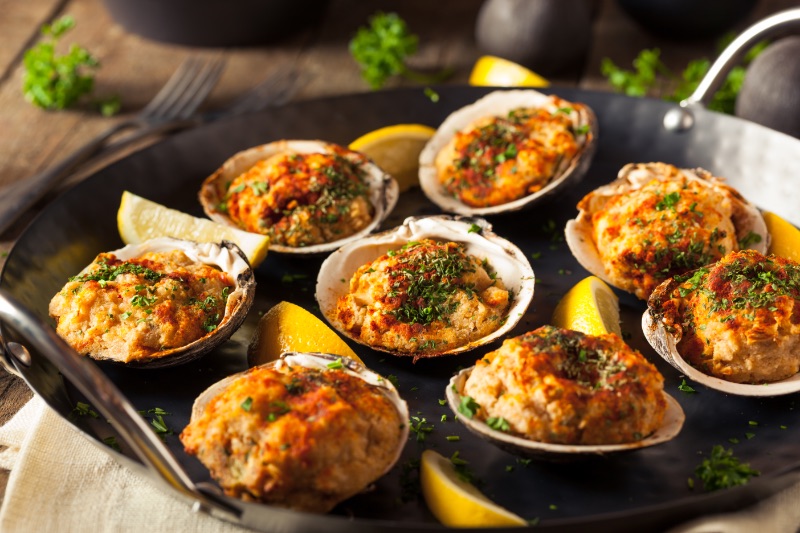 Throw down the newspaper.
It might get a little messy, but this is part of the fun. "Just throw down newspaper or a tablecloth and pour out all the goodness right on table for all to enjoy family-style," says Peroutka. "People can choose what they want right in front of them. Don't be afraid to get messy."
Take advantage of fall seafood.
"If you are throwing a fall clam bake and happen to be on the West Coast, October starts spiny lobster season," he says. "The local lobster comes out of Baja and is similar to a Maine lobster, but does not have claws. On any coast, corn really comes into season in the fall, so that peak flavor will add to your clambake. Oysters, mussels, and clams are all actually better in fall, although people typically think to eat them in summer."
Make a super-flavorful stock.
To add flavor to the clambake, amp up the complexity of your stock by throwing in lots of bay leaf, garlic, peppercorns, and thyme. Using chicken stock adds flavor, as does pouring in big glugs of white wine and vermouth.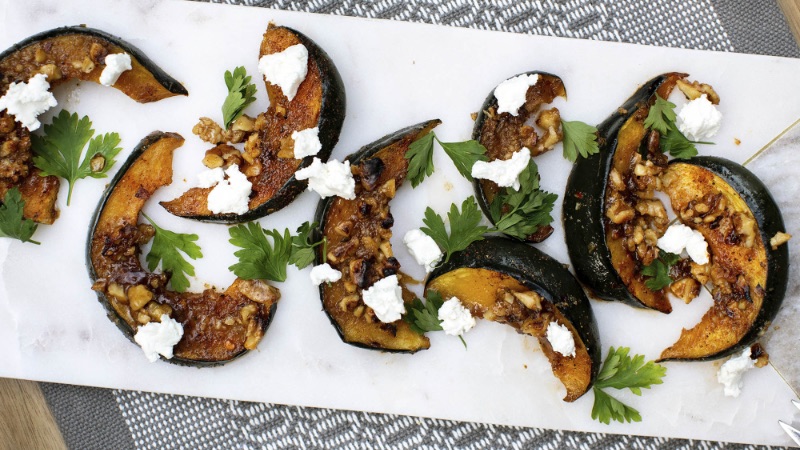 Serve with fall vegetables.
But maybe don't experiment with adding Brussels sprouts into the pot—serve them alongside the bake.
"The clambake itself should stick to a fairly traditional mix, [though] you could serve it alongside fall vegetables like Brussels sprouts, squash, and sweet potatoes," he says."
And, most importantly, remember that any crustacean that doesn't open should be thrown out.
This article was written by Maria Yagoda from Food & Wine and was legally licensed through the NewsCred publisher network. Please direct all licensing questions to legal@newscred.com.