Want to make your mornings a whole lot easier? Of course you do. Well, a batch of easy egg muffins is the answer. Loaded with savory breakfast sausage, earthy mushrooms and spinach, these make-ahead muffins are for people who love eggs and crave a satisfying breakfast that will get them through the morning. They're also great for anyone in need of a one-handed morning meal they can eat on the go or dig into when they get to their desk.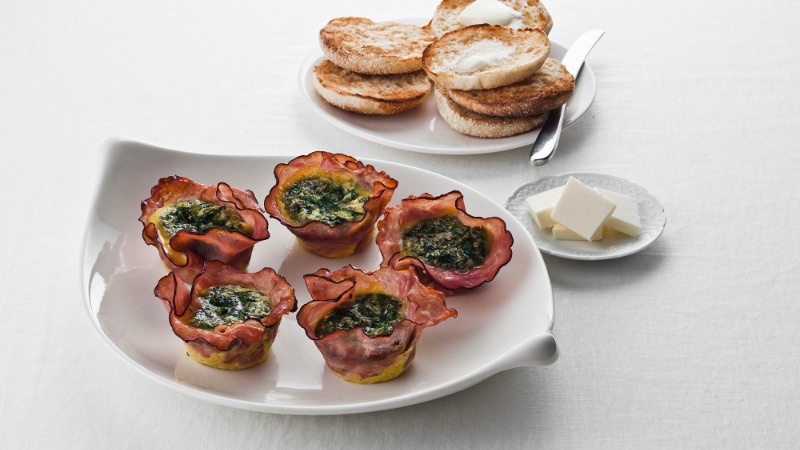 Ghee is the secret to a more satisfying egg muffin
While a splash of cream and pat of butter are often the ticket to creamy, rich eggs, you won't find either in these paleo-friendly breakfast muffins. Instead, you'll whisk melted ghee into the egg. Remember, fat equals flavor, and it also equals satisfaction. Ghee makes for a heartier egg muffin that'll fill you up, so don't skip this ingredient. The ghee also lends a little extra body to the eggs for a richer texture.
These grab-and-go egg muffins are just one more example of how batch cooking makes mealtime so much easier. They're super portable, and will last in the fridge for around three days and in the freezer for up to three months.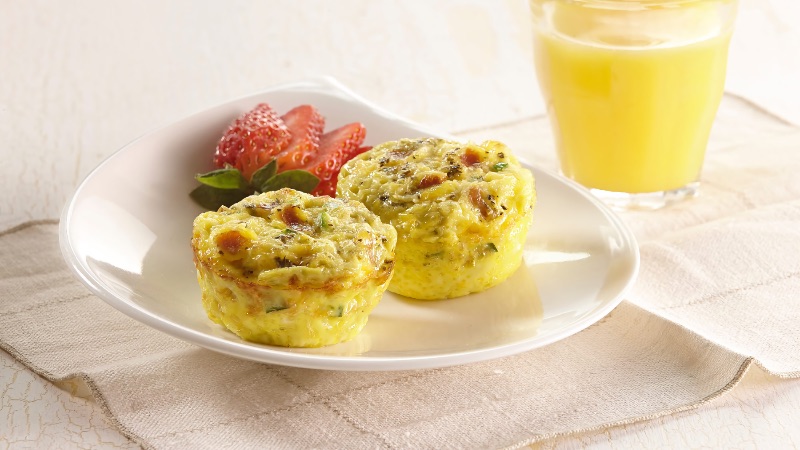 Easy Paleo Breakfast Egg Muffins
Makes 12 muffins
Cooking spray or olive oil
8 ounces sugar-free uncooked pork breakfast sausage, casings removed
1 cup thinly sliced cremini mushrooms (about 3 ounces)
1/2 cup diced yellow onion
1 cup baby spinach (about 1 ounce), coarsely chopped
8 large eggs
3 tablespoons ghee, melted and cooled
1 teaspoon kosher salt
1/4 teaspoon freshly ground black pepper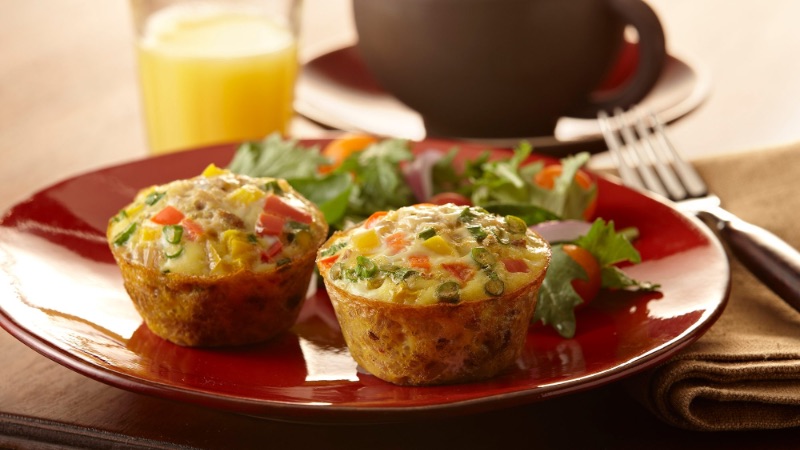 Arrange a rack in the middle of the oven and heat to 400 F. Generously coat a 12-cup standard muffin tin with cooking spray or olive oil.
Place the sausage in a medium skillet over medium-high heat and cook, breaking the meat into small pieces with a wooden spoon, until browned and cooked through, 7 to 8 minutes. Evenly divide 3/4 of the sausage between the muffin wells.
Divide the mushrooms, onion and spinach evenly between the muffin wells. Top with the remaining sausage. Place the eggs, ghee, salt and pepper in a medium bowl, and whisk until the eggs are completely incorporated. Pour into the muffin wells, filling each 1/2 to 3/4 full.
Bake until the eggs are set and lightly browned around the edges, 12 to 14 minutes. Place the pan on a wire rack and let cool for 2 to 3 minutes. Run a butter knife around each cup to loosen the muffins before removing them from the pan. Serve warm, or cool completely on a wire rack before refrigerating or freezing.
Recipe notes: Refrigerate leftovers in an airtight container for up to three days or freeze on a parchment-lined baking sheet. Once frozen, transfer to a freezer zip-top bag and freeze for up to three months.
This article is written by Kelli Foster from The Kitchn and was legally licensed via the Tribune Content Agency through the NewsCred publisher network. Please direct all licensing questions to legal@newscred.com.