When we think about Korean cuisine, what comes to mind? Heat! Crushed red pepper, ginger and sesame all work together to spice up your Asian-inspired dishes.
Cooked with pancake mix instead of rice flour, these Korean pancakes are a quick way to bring Asian flavor to life. These pancakes are just as easy to cook and flip thanks to their miniature size!
Try it yourself.
Ingredients
1/2 cup pancake mix, such as Bisquick®
1/2 cup chilled lemon-lime soda
2 tablespoons plus 2 teaspoons rice vinegar, divided
2 teaspoons McCormick® Sesame Seed, divided
1/2 teaspoon McCormick® Ginger, Ground
1/4 teaspoon McCormick® Red Pepper, Crushed
1/2 cup prepared kimchi, drained and chopped
1/4 pound cooked medium shrimp, cut in half into 2 flat pieces
2 tablespoons soy sauce
2 green onions, thinly sliced
2 to 4 tablespoons oil
Step-by-Step
1: Mix pancake mix, soda, 2 teaspoons of the vinegar, 1 teaspoon of the sesame seed, ginger and crushed red pepper in medium bowl until blended. Stir in kimchi, shrimp and green onions. Refrigerate batter 5 minutes.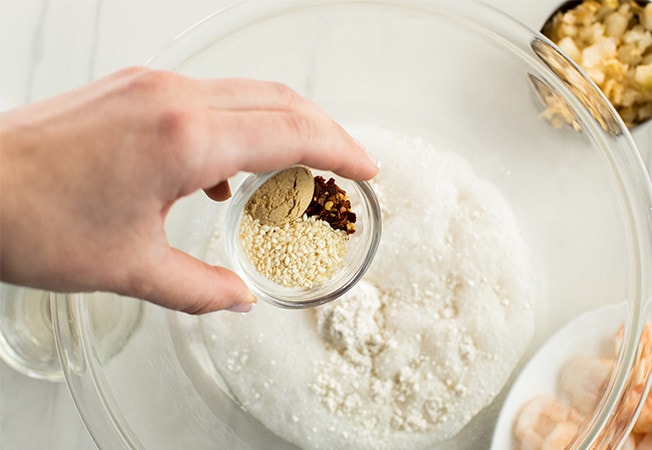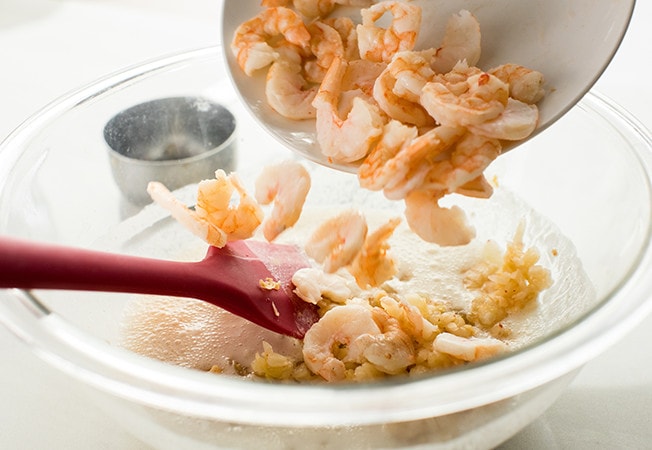 2: Meanwhile, mix soy sauce, remaining 2 tablespoons vinegar and 1 teaspoon sesame seed in small bowl. Cover. Refrigerate until ready to serve
3: Heat 2 tablespoons of the oil in 10-inch nonstick skillet on medium-high heat. Pour 1/4 cup of batter per pancake into skillet. Cook pancakes until golden brown, turning when edges are dry. (Keep batter refrigerated while cooking batches.) Repeat with remaining batter, adding additional oil if necessary. Serve pancakes with dipping sauce.