We've got a need for seeds!
Don't know if you've noticed, but those teeny tiny flavor bombs sure are having a moment. In fact, we recently tracked them in our Flavor Forecast, featuring ingredients and food trends that are taking the culinary world by storm.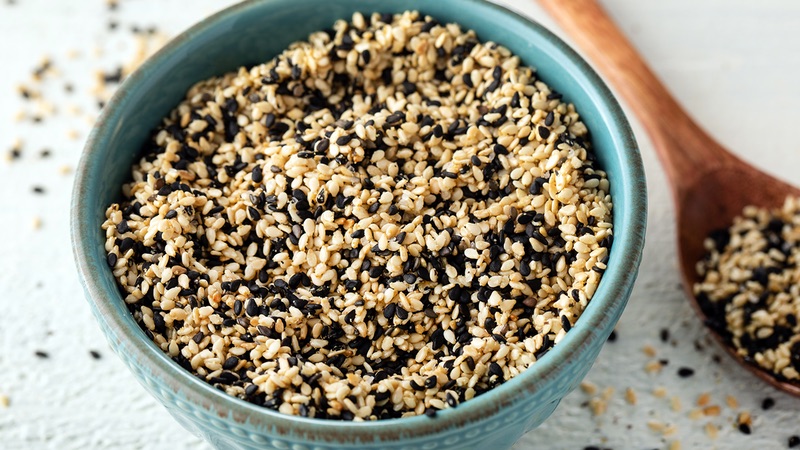 Sesame Seeds
Sesame is an old favorite, getting lots of attention of lately. First domesticated over 3,000 years ago, it has one of the highest oil contents of any seed, and a wonderfully nutty flavor profile, which have made it a prized ingredient in cuisines throughout the world: sesame soups in Africa, sesame oil in China, sesame seed balls in India, tahini (made from sesame paste) in the Middle East, sesame ground into mole in Mexico, and of course, sesame seed-sprinkled bagels in the United States!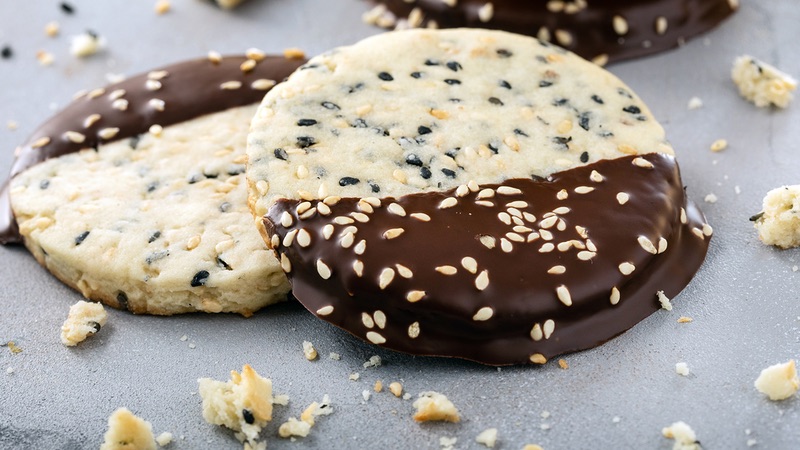 Most of us are familiar with the white version, but black sesame is also worthy of your attention. Not only does it make a visual impact (especially when paired up with its paler counterpart), it really delivers on taste and texture.
Sesame Seed Recipes
Sesame seeds form the base of a delicious Japanese seasoning known as Gomasio, which can be tossed with everything from popcorn and pasta, to roasted veggies and poke bowls.
Sesames also have a sweet side. You know black and white cookies? Why not try these chocolate dipped sesame cookies, a tasty spin on the treat - made with a yin and yang of sesames?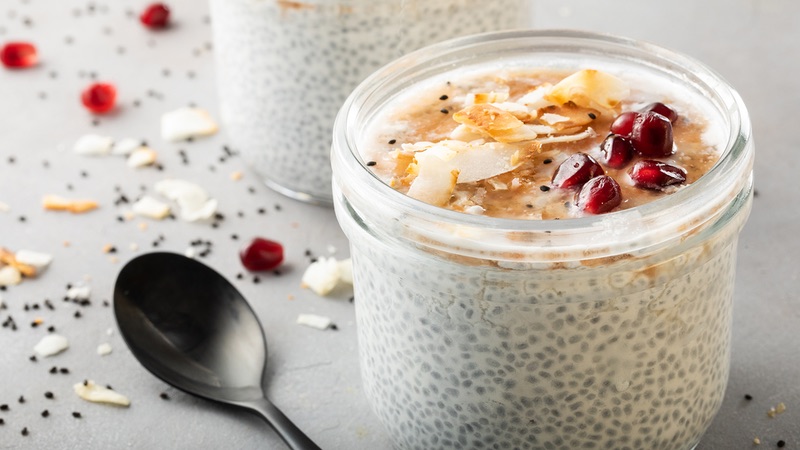 Basil Seeds
Needless to say, most of us make regular use of basil––either fresh leaves, or the ones we keep dried in our spice cabinets. But do you know that basil seeds are just as aromatic and appealing?
In fact, we like to think of them as the new chia, because they can also be soaked to add a unique pop and texture to smoothies, dressings, yogurt parfaits and desserts.
Basil Seed Recipes
In fact, they absorb liquid significantly faster than chia (in around 15-20 minutes as opposed to an hour!) which means they can be used as a ready-to-go-thickener.
Try substituting jelly-like basil seeds for starch or tapioca, or use them in recipes like Overnight Coconut Guava Basil Seed Pudding, and Apricot Basil Seed Yogurt Dip with Turmeric and Ginger.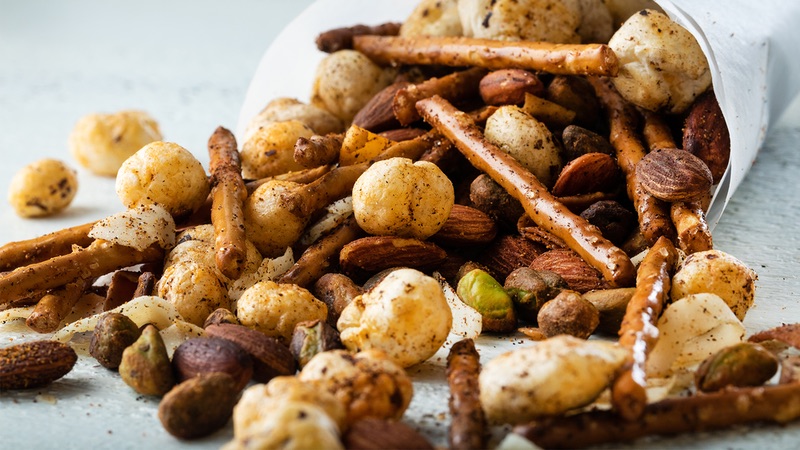 Lotus Seeds
Now here's a seed you may not have heard about—at least not when it comes to its edible qualities: lotus!
Lotus seeds have been used in Chinese cooking for centuries, but have more recently joined a growing list of superfoods. High in protein and fiber, they have a floral undertone but can largely be considered a blank slate, flavor wise.
Lotus Seed Recipes
You can swap them in anywhere you might use garbanzos, for instance, or treat them a popcorn-like snack; by tossing them with olive oil and any seasoning you choose, and then roasting them until crisp.
Looking for more ways to try lotus?
Check out inventive dishes like Green Chile Pozole with Lotus Seeds, or Cajun Puffed Lotus Seed Snack Mix!