For our bucket list trip to South Africa, my husband and I decided to "go for the gold" and book a visit to the Royal Malewane private reserve safari camp outside of Kruger National Park.
Let me just say that I always imagined animals inhabiting exotic woods. I was very surprised by the terrain, which is aptly called "African bush." This was the most amazing trip of my life. I knew the food would be a big part of it, because that's my beat, but again was happily surprised by what I found when I got there.
As we entered the open-air reception area at the Royal Malewane, two beautiful matching bronze cheetah sculptures on either side caught our attention. The staff, awaiting our arrival, greeted us with fresh cool towels and cold drinks, and the public room was a riot of colorful furniture in hues of red, green and orange.
Continuing ahead there was a pond with a single "Mr. Hippo" (as I fondly called him) in residence. He entertained us at every meal, as the dining room is adjacent to the lobby and also overlooks the pond.
Our safari ranger, Rudi, was brilliant in his knowledge of the animals we saw on our early morning and late afternoon safaris. For instance, I learned that lions are pretty lazy, sleeping 20 hours a day. We then found a leopard deep in the bush that climbed a tree to devour her prey. The baby elephants are practically attached at the hip to their moms and love to play like frisky puppies. The animal kingdom gives one a fresh look at life and new meaning to the phrase "survival of the fittest."
On our last night at Royal Malewane the staff surprised me with a birthday dinner in the bush. We arrived at an area that was lit up with torches and filled with chefs cooking a large number of different barbecued meats and fish. Candles and a grand pavilion created a romantic and other-worldly environment.
We drank fine South African wines and the food rivaled many celebrity chef offerings that I've experienced. But it was the cake that really touched my heart. This rich chocolate cake reminded me of a birthday cake from home. So here is the recipe I have reworked for the at-home baker. I hope you will try it. I chose to bake it in a Bundt cake pan and opted for a light glaze instead of buttercream. You can also opt for a light dusting of powdered sugar, if you like. It's Seriously Simple to put together; and the best part is you don't have to be on safari to enjoy it.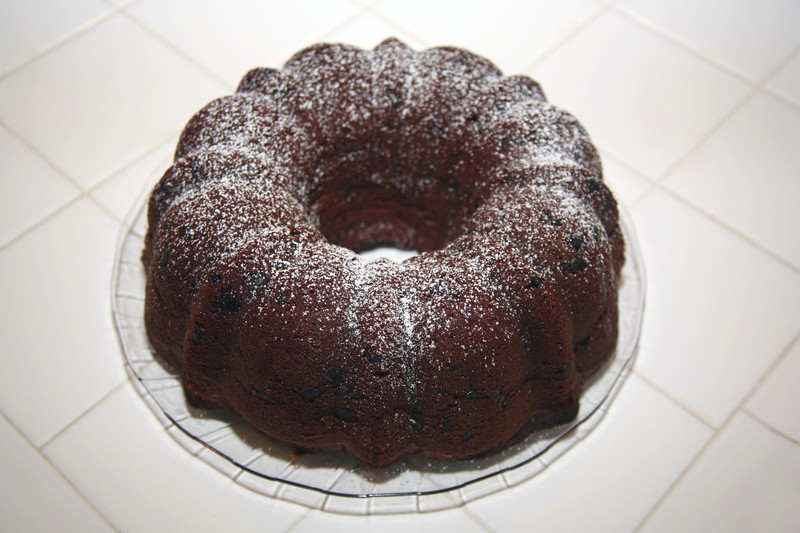 South African Chocolate Birthday Cake
Serves 12
For the cake:
2 cups cake flour
1 teaspoon baking powder
1 teaspoon baking soda
3/4 cup unsweetened cocoa powder
1 teaspoon salt
2 cups sugar
1 cup vegetable oil
2 eggs
1 cup vanilla yogurt
2 teaspoons vanilla extract
1/2 cup very strong black coffee
For the glaze:
2 ounces semi-sweet chocolate, cut into pieces
1/4 cup heavy cream
For an alternative topping:
Powdered sugar
1. Preheat oven to 350 F. Generously grease and flour a 9-inch Bundt pan.
2. In a medium bowl, whisk together cake flour, baking powder, baking soda, cocoa powder and salt. Set aside.
3. In a large bowl, combine the sugar and vegetable oil. Mix in the eggs, yogurt and vanilla until combined. Stir in the coffee until well blended. Combine the wet ingredients with the dry ingredients a little at time, mixing after each addition, just until combined. Use a whisk to do this. Pour the batter into pan.
4. Bake in the middle rack for about 40 to 45 minutes, or until a toothpick comes out clean. Do not over bake, as cake will continue to cook as it cools. Cool on a cooling rack until pan is warm to the touch.
5. While the cake is baking make the glaze: In a small glass bowl combine the chocolate and the cream, and melt in the microwave for about 1 1/2 minutes. Mix with a fork. Set aside.
6. Slide an offset spatula around the inside of the pan to loosen the cake from the pan, and flip over onto a cake platter. Drizzle glaze decoratively over the top of the cake. Or sprinkle with powdered sugar instead, if desired. Serve slightly warm or room temperature. To serve, cut thin pieces, place on dessert plates, and accompany with vanilla ice cream.
(Diane Rossen Worthington is an authority on new American cooking. She is the author of 18 cookbooks, including "Seriously Simple Parties," and a James Beard Award-winning radio show host. You can contact her at www.seriouslysimple.com.)
This article is written by Diane Rossen Worthington from Seriously Simple and was legally licensed via the Tribune Content Agency through the NewsCred publisher network. Please direct all licensing questions to legal@newscred.com.