Cupcakemania swept the nation a few years ago and shows no sign of abating. In cities large and small, cupcake stores have sprouted up everywhere. I must have a half a dozen cupcake books on my desk right now -- one that helps you stuff them with different fillings and others with complicated icings and decorations. All you have to do it turn on the Food Network to see bakers from across the country competing in "Cupcake Wars."
I'm not sure why cupcakes have gone crazy as a trend, but I say, Who cares? This is a great opportunity to be creative. Once you master this recipe you will become your own cupcake guru. You can make variations throughout the holiday season using different toppings.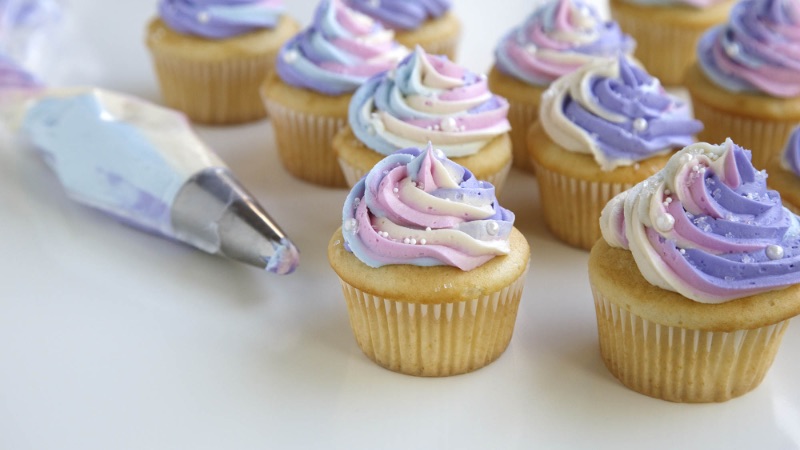 Trendy or not, the fact is that cupcakes have never been out of style. When my daughter was growing up I would make her a freshly baked cupcake with a ballerina on top when she was taking ballet and bring it to her after class. She never forgot how happy it made her. On Halloween, we would have all the kids over for a cupcake decorating party before their trick or treat foray. Cupcakes are the perfect size for eating and look beautiful arranged on a platter for a casual get-together or a big party.
This fail-proof recipe is adapted from author Elinor Klivans' book, "Cupcakes!" (Chronicle, 2005). Make sure to use a good quality vanilla extract for this recipe so the flavor really stands out. These are incredibly fun to make with kids, lending themselves well to decorating for any holiday. Think black and orange sprinkles for Halloween, brown and orange for Thanksgiving, blue and silver for Chanukah and of course red and green for Christmas. Cupcakes can be a fun change from typical holiday desserts.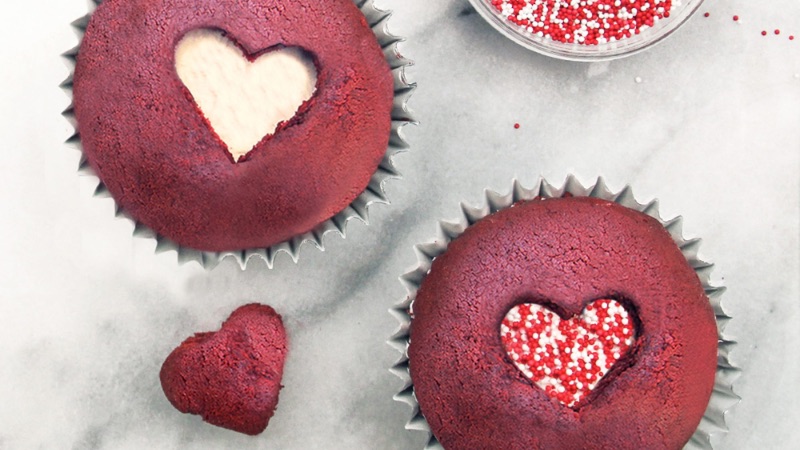 Here are some baking tips to keep in mind:
--Use an oven thermometer for proper oven temperature so the cupcakes bake for the correct time.
--Have all ingredients at room temperature for best texture.
--Don't overmix the batter or you will have heavy, dense cupcakes.
--Use a good quality 12-well cupcake pan.
--Use either paper or foil liners for easy removal. You can also spray the wells with vegetable oil.
--Fill your cupcakes with a 2 tablespoon ice cream scoop for best results.
--Make sure the cupcakes are at room temperature before frosting them.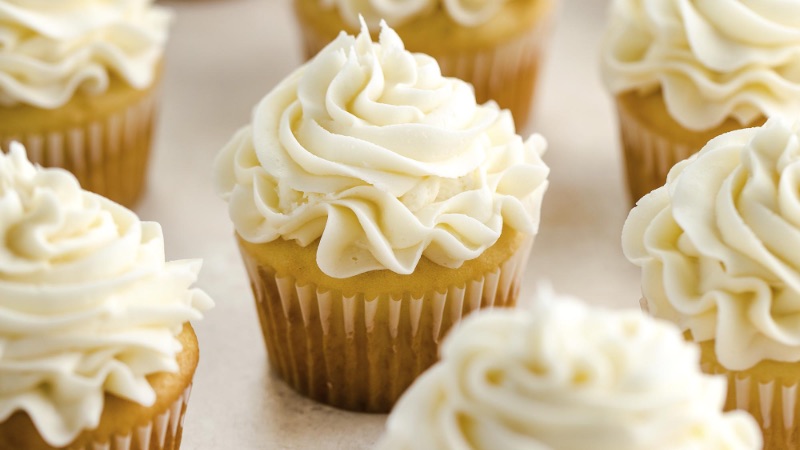 Holiday Sour Cream Vanilla Cupcakes
Adapted from "Cupcakes!" by Elinor Klivans (Chronicle, 2005)
Makes 12 cupcakes.
1 1/4 cups all-purpose flour
1/2 teaspoon baking powder
1/4 teaspoon baking soda
1/4 teaspoon salt
2 large eggs
1 cup sugar
1/2 cup unsalted butter, at room temperature
1 1/2 teaspoons vanilla
1/2 cup sour cream
Frosting
1/2 cup unsalted butter, at room temperature
3 cups powdered sugar
1 teaspoon vanilla extract
3 to 4 tablespoons milk
Colored sprinkles of your choice
1. Preheat the oven to 350 F. Line a 12-muffin cupcake tin with paper cupcake liners.
2. Sift the dry ingredients onto a large piece of wax paper. Reserve.
3. In a large bowl with an electric mixer on medium speed, beat the eggs with the sugar until light and creamy, about 2 minutes. Add the butter and vanilla on low speed until well blended, about 1 minute. Mix in the flour mixture on low speed until blended, and then add the sour cream and beat until smooth and well blended.
4. Fill each liner with about 2 tablespoons of the batter. Bake the cupcakes until the center comes out clean and tops are firm, about 23 minutes. Cool the cupcakes in the tin for about 10 minutes. When cool, transfer them to a wire rack to cool to room temperature.
5. Meanwhile make the frosting: In a large bowl combine the butter, sugar and vanilla; using an electric mixer on low, beat the mixture until it begins to come together. Add enough milk and beat on low to make the frosting a creamy consistency.
6. When the cupcakes are at room temperature, frost each one by using a metal spatula and applying 1 1/2 to 2 tablespoons frosting on each cupcake, forming tiny peaks while turning the cupcake. Sprinkle with desired sprinkles. Place on a pretty platter and serve.
Advance Preparation: This may be prepared one day ahead, covered well and kept at room temperature.
This article is written by Diane Rossen Worthington from Seriously Simple and was legally licensed via the Tribune Content Agency through the NewsCred publisher network. Please direct all licensing questions to legal@newscred.com.