It's that time again when people reflect on the past year and prepare to celebrate the next one. However you celebrate, good food is always important to usher in the new year. Here are some New Year's Eve appetizers that will ensure guests are well-fed and ready to ring in the next 12 months.
Delicious dips
A delicious dip or three should always make an appearance at your New Year's Eve celebration. We have several favourites, including this Crunchy Jalapeño Popper Dip, which blends French's Classic Yellow Mustard with mayo and shredded cheddar, and jalapenos - both baked into the mix and crisped up on top to add a spicy bite to your nacho or breadstick dipper.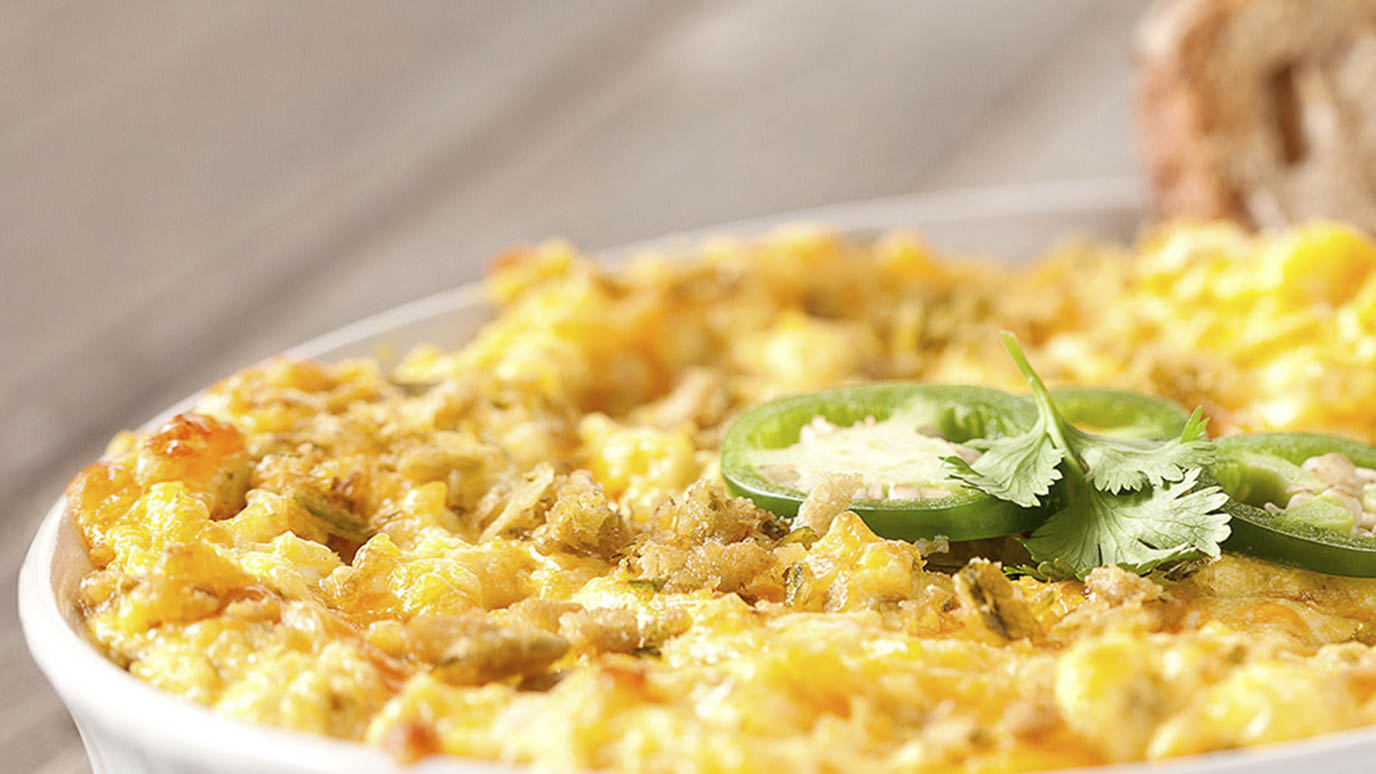 Spare another bowl for this Hot Artichoke Dip, which can be on your table in just a few minutes thanks to a food processor and a few minutes in the microwave oven. Pita, veggies and crackers are all perfect vehicles for this creamy concoction, flavoured with garlic, oregano and salty Parmesan cheese.
Meat and seafood also make excellent dip ingredients. Check out our Crab Dip recipe, which features crab, salsa and diced tomato. This hot dip uses our Sloppy Joes Seasoning Mix along with sliced green onion to enrich its flavour. Alternatively, Frank's RedHot Buffalo Chicken Dip uses cooked shredded chicken and ranch dressing for a baked dip that can be ready for guests in half an hour. The not-so-secret sauce here is Frank's RedHot Original Cayenne Pepper Hot Sauce, which gives this chewy dip a welcome kick.
Bruschetta bites
Give them some pre-topped bite-sized options in the form of some crunchy bruschetta. Our Italiano Bruschetta recipe looks and tastes a treat thanks to the sweet, syrupy balsamic glaze, creamy bocconcini cheese and rich red tomatoes. Italiano seasoning and garlic give this European bite-sized snack added depth of flavour.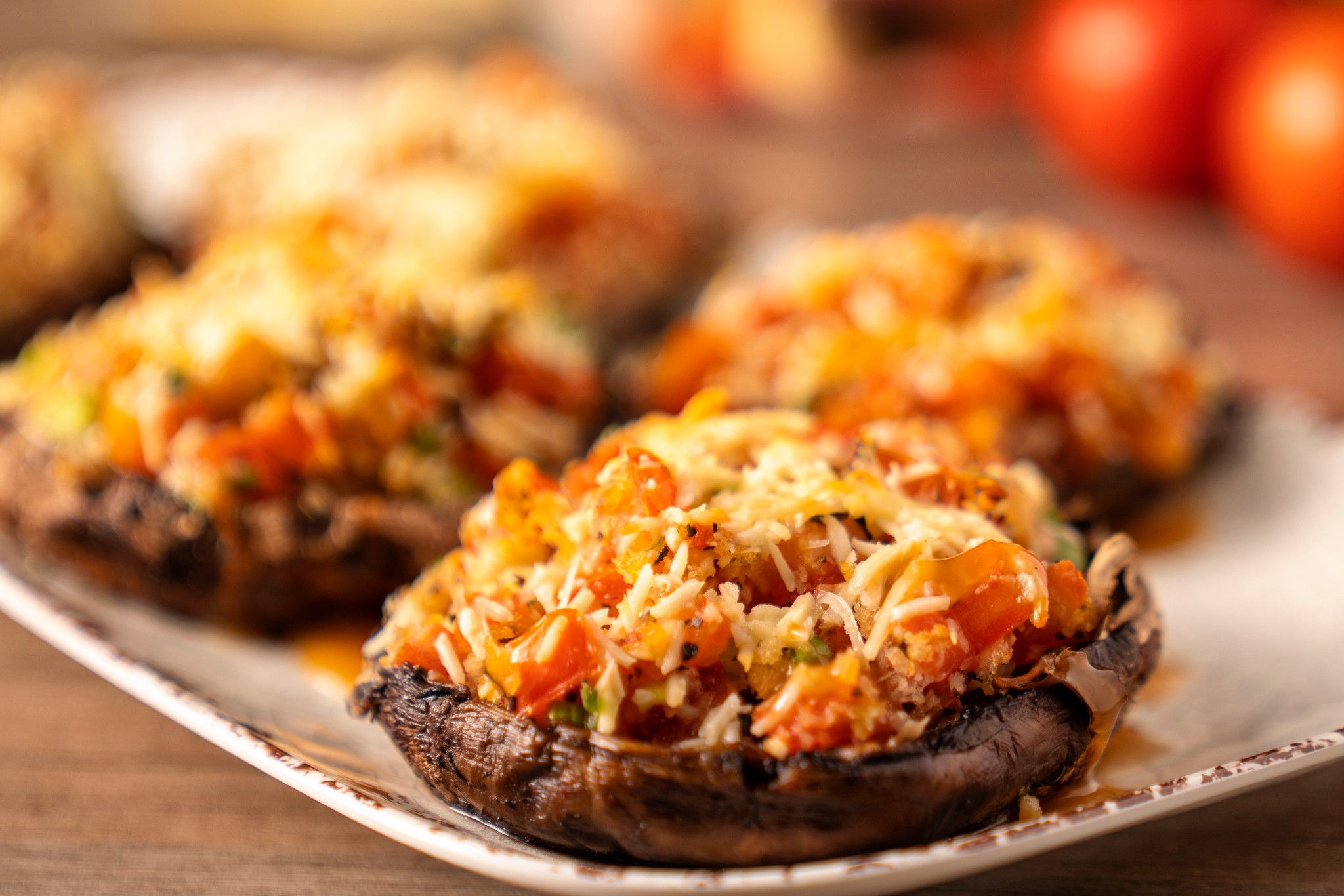 A crispy baguette base offers the Italiano Bruschetta a satisfying crunch, but for a less traditional alternative, consider mushrooms. This Bruschetta-Topped Mushroom Steaks dish features Portobello mushrooms as the base for a tangy mix of Parmesan cheese, panko breadcrumbs, basil, garlic and red wine vinegar.
Cheese choices
Your New Year's Eve party is sure to have its fair share of cheese lovers. While you wait for the big ball to drop in Times Square, dig into your own Chili Cheese Ball at home. This savoury treat combines mild Monterey Jack with Chili Seasoning Mix, salsa and finely chopped red bell pepper to create a cheese mix that will be a magnet for empty crackers around the room.
You don't have to choose between cheeses on New Year's Eve with so many great cheese recipes at hand. Brie lovers will appreciate this Baked Brie with BBQ Tomato Relish recipe, which uses BBQ sauce, roasted garlic paste, beefsteak tomato and red wine vinegar to create a well of rich, tangy, tomato relish.
Brief lovers looking for something with a boozier flavour might try this Cranberry Rum Brie. The Imitation Rum Extract and brown sugar, along with the pecans, provide sweet rum notes, while the canned cranberries give this warm Brie dish its glorious tangy-sweet taste.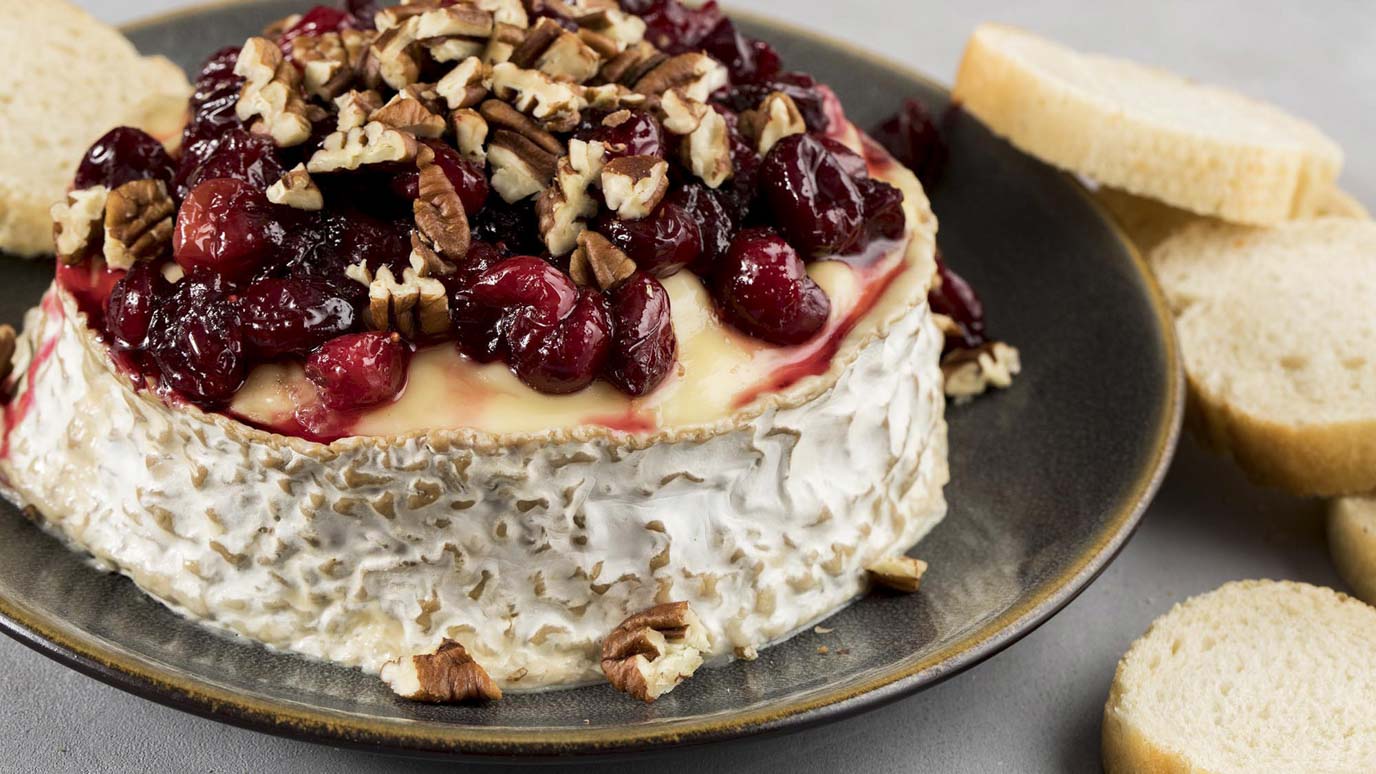 Finger food
Don't ring in the new year without some other finger food on hand. Meatballs are a winner this year, with our Pull-Apart Garlic Bread Meatball Sandwiches heading up the options. Meatballs and store-bought dinner rolls never tasted so good thanks to this simple garlic, Italian seasoning and tomato sauce mix.
Get a little more exotic by pulling out this Cocktail Meatballs with Creamy Horseradish Mustard Sauce recipe. Serve from-scratch cocktail meatballs with a horseradish mustard sauce featuring chives and sour cream for a snackable surprise that guests will still be talking about next year.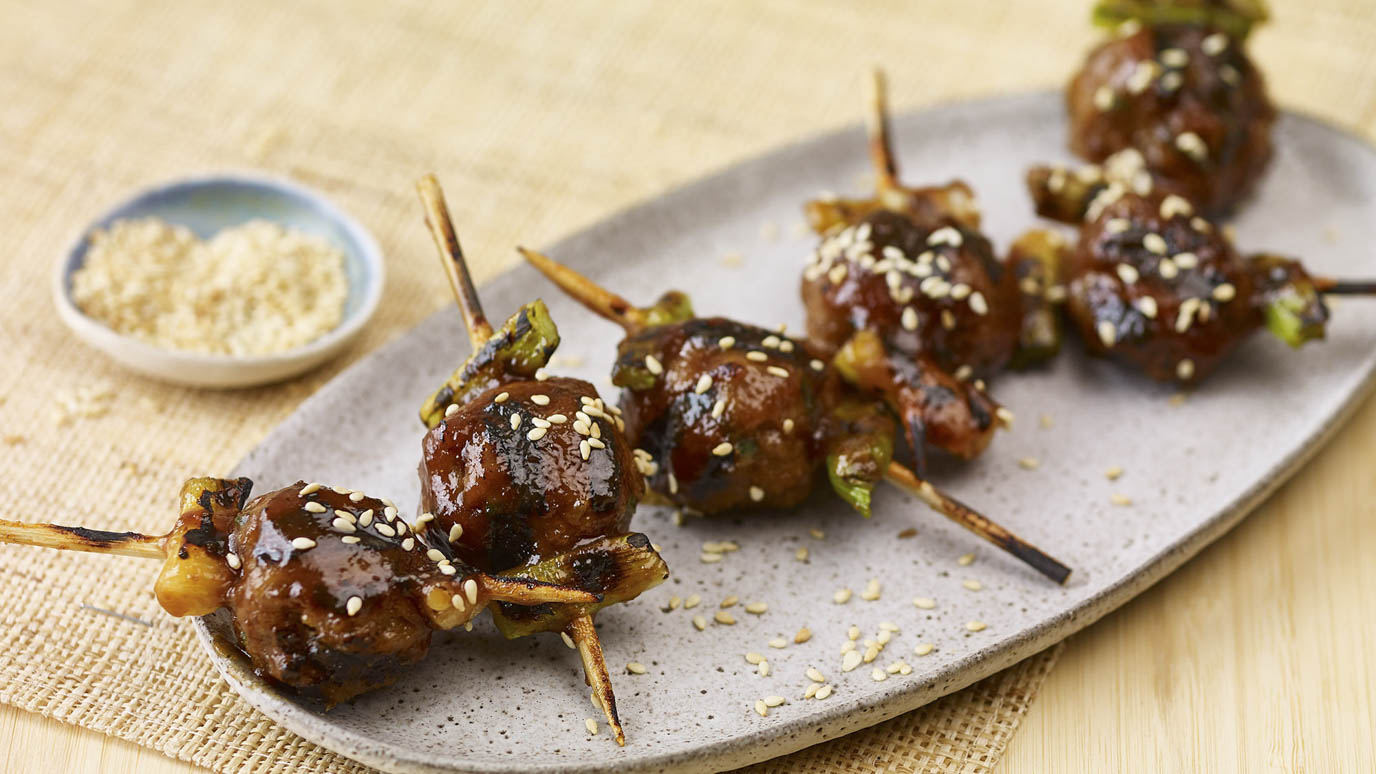 Alternatively, gobble up this Turkey Meatball & Scallion Yakitori dish. Miso glaze, ground ginger and garlic powder create a heavenly-tasting skewered snack.
Finally, create some variety with a seafood option. This Coconut Shrimp with Sweet Red Chili Sauce recipe can be on your table in twenty minutes. It'll be off the plate again in seconds, so be sure to have backup servings.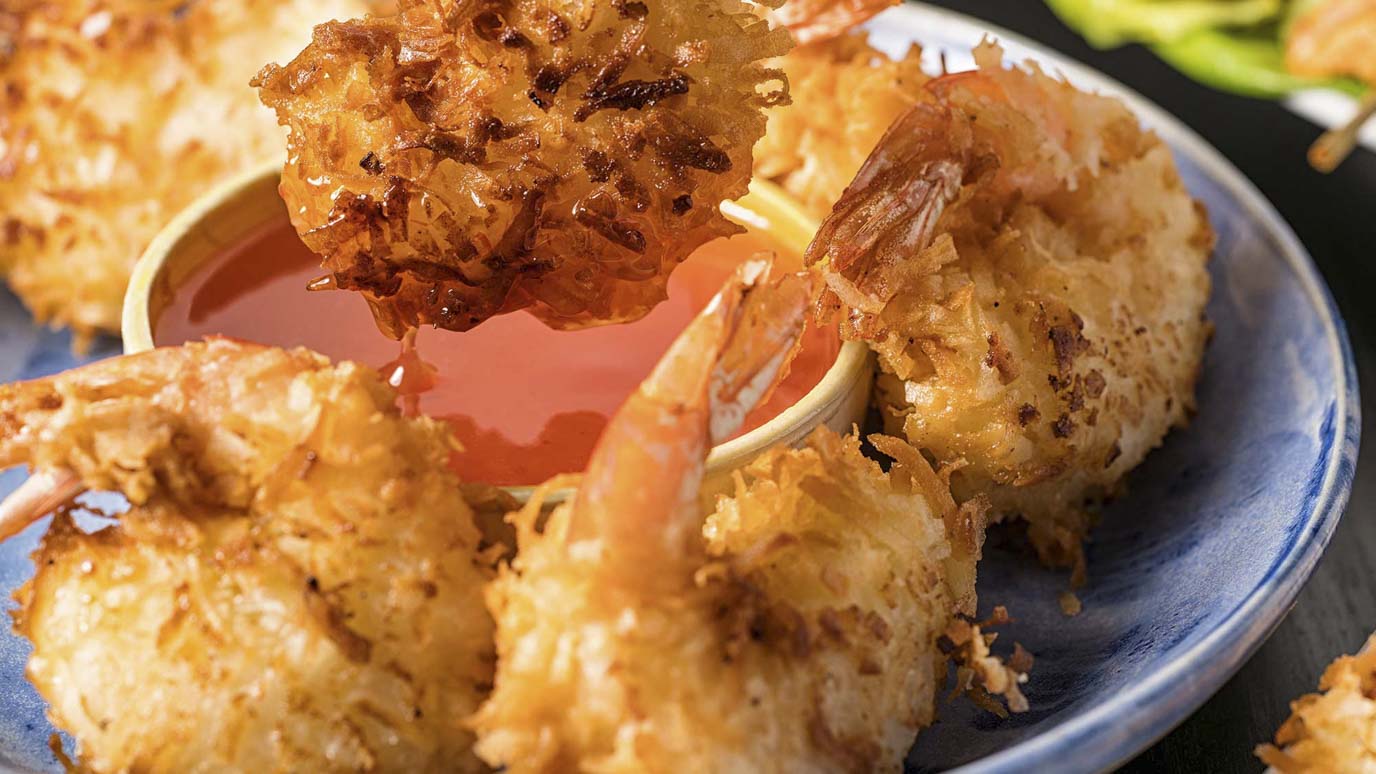 More New Year's Eve Recipe Ideas
Other New Year's Eve Ideas & Tips