Delicious, versatile and underrated, pork tenderloin makes a great centrepiece for hearty family dinners. And when you choose the right pork tenderloin recipe with the best spices and seasonings, you'll keep coming back for more.
You can't go wrong with a traditional pork tenderloin recipe with sweet potatoes. To make grilled pork tenderloin irresistible, try a savoury spice paste, like Smokehouse Maple Flavoured Wet Rub.
Or you can pay tribute to Asian food traditions with flavourful dishes like sweet and sour pork – dished up with homemade sweet and sour sauce – or char siu pork.
Let's discover some amazing pork loin recipes that will take your dinners to the next level.
Make a Pork Tenderloin Recipe for Dinner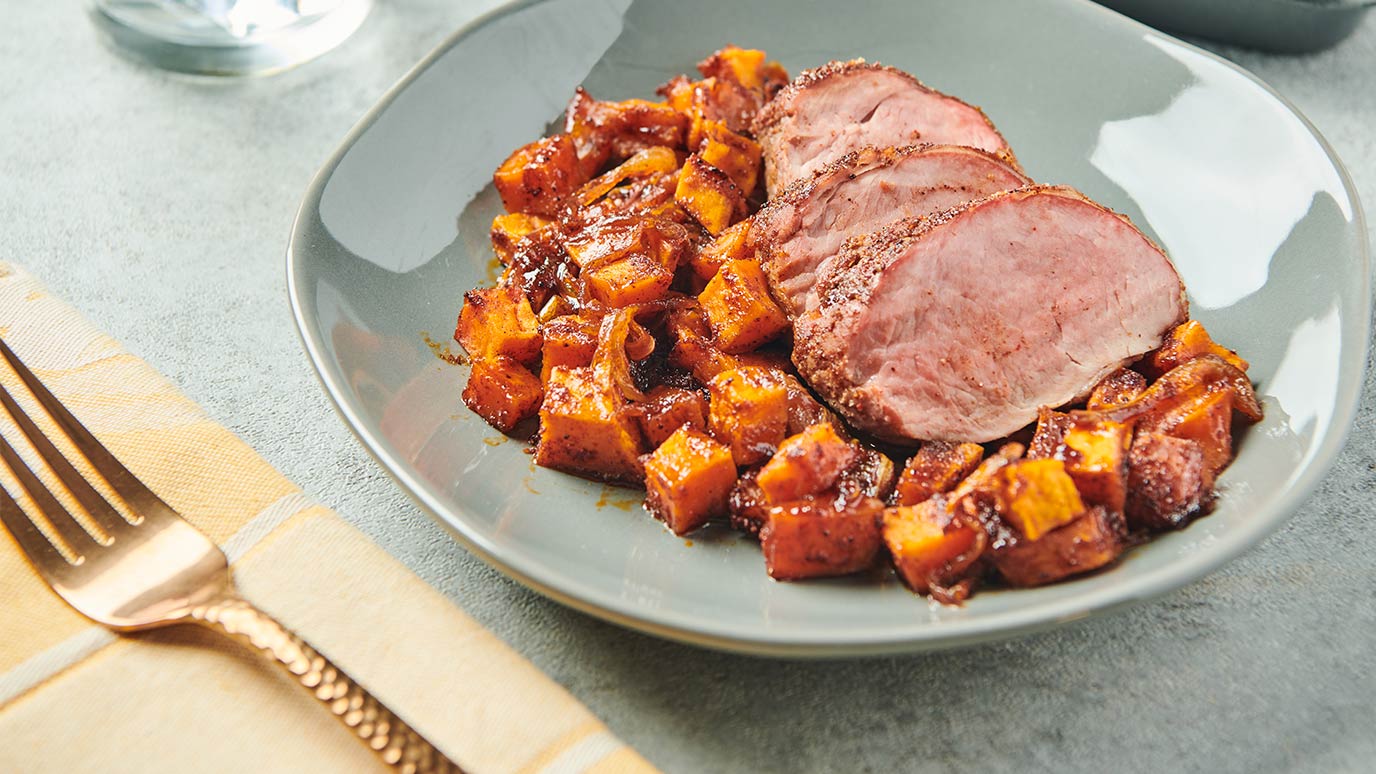 Love easy sheet pan recipes with minimal prep time and clean-up? This wonderful pork roast recipe is ideal for weeknight dinners.
When you combine Chili Powder, Ground Cinnamon and Garlic Powder with brown sugar, you've got the makings of a pork tenderloin rub that's unforgettably sweet and zesty.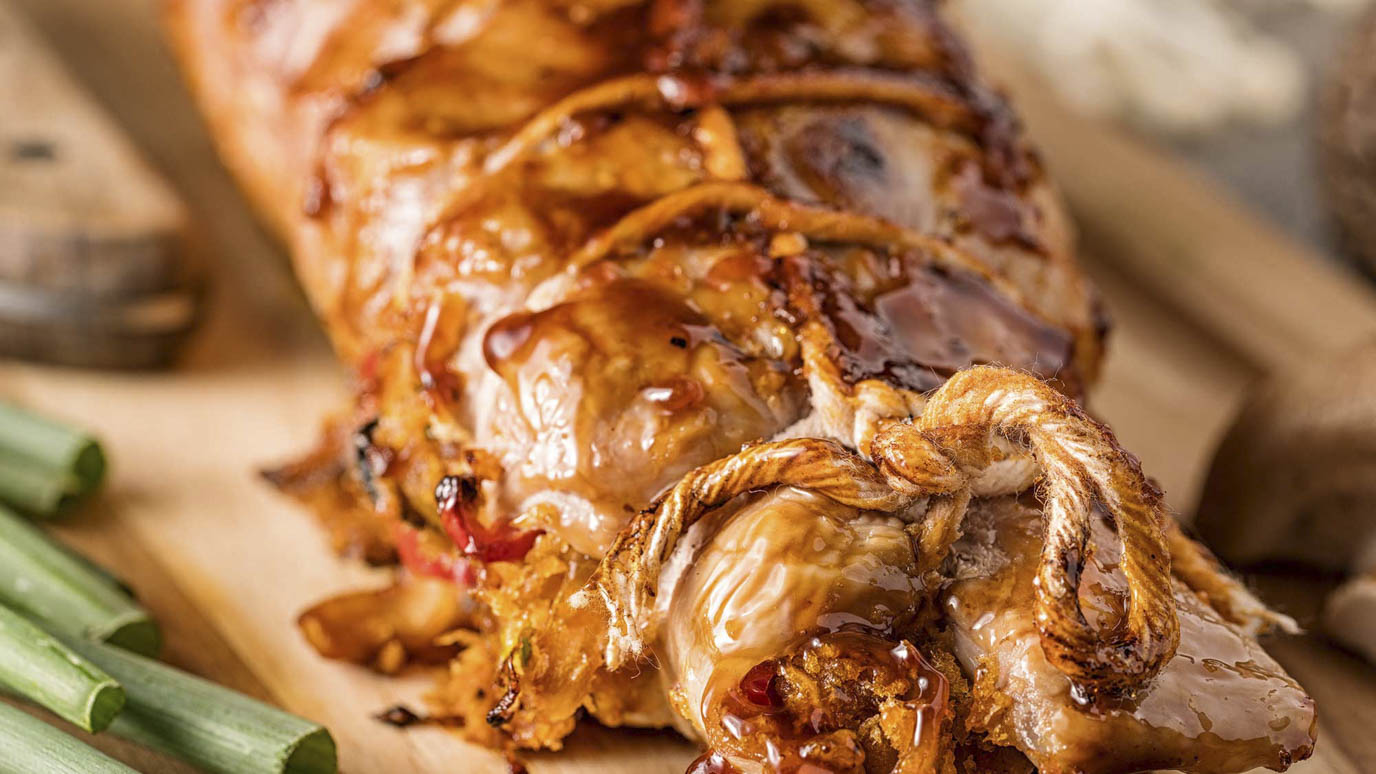 Featuring sautéed mushrooms, red peppers and onions, these delicious pork tenderloin pinwheels will satisfy everyone at your next family reunion, business reception or holiday party.
Smokehouse Maple Flavoured Wet Rub delivers the robust, spicy flavour you crave. There's no better way to make pork tenderloin taste truly Canadian!

Our Garlic and Onion with Black Pepper and Sea Salt seasoning gives this easy single-pan dinner a delectable aroma and flavour profile. With roasted Yukon gold potatoes and red peppers, it's a hearty main course.
From Sweet and Sour Pork to Char Siu Pork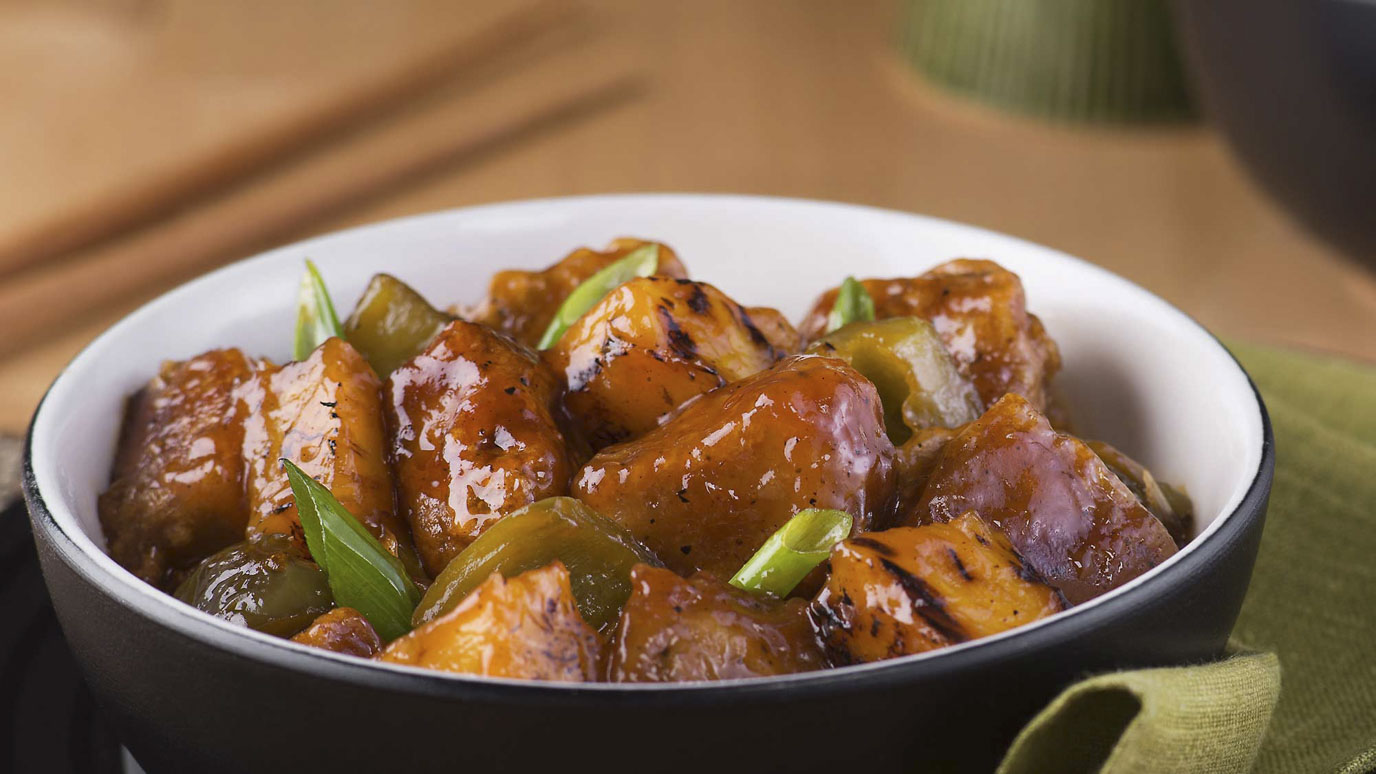 If you're seeking Asian-inspired flavour that evokes the tasty Chinese takeout food you ate growing up, our sweet and sour pork recipe always hits the spot.
The pork tenderloin marinade incorporates Chinese Five Spice and Fish Sauce. And Liquid Honey Upside-Down Squeeze combines beautifully with Chinese cooking wine, orange juice, soy sauce and other traditional ingredients in our sweet and sour sauce.
Looking to mix things up a little when you make this wok recipe? Simply substitute chicken breast for pork.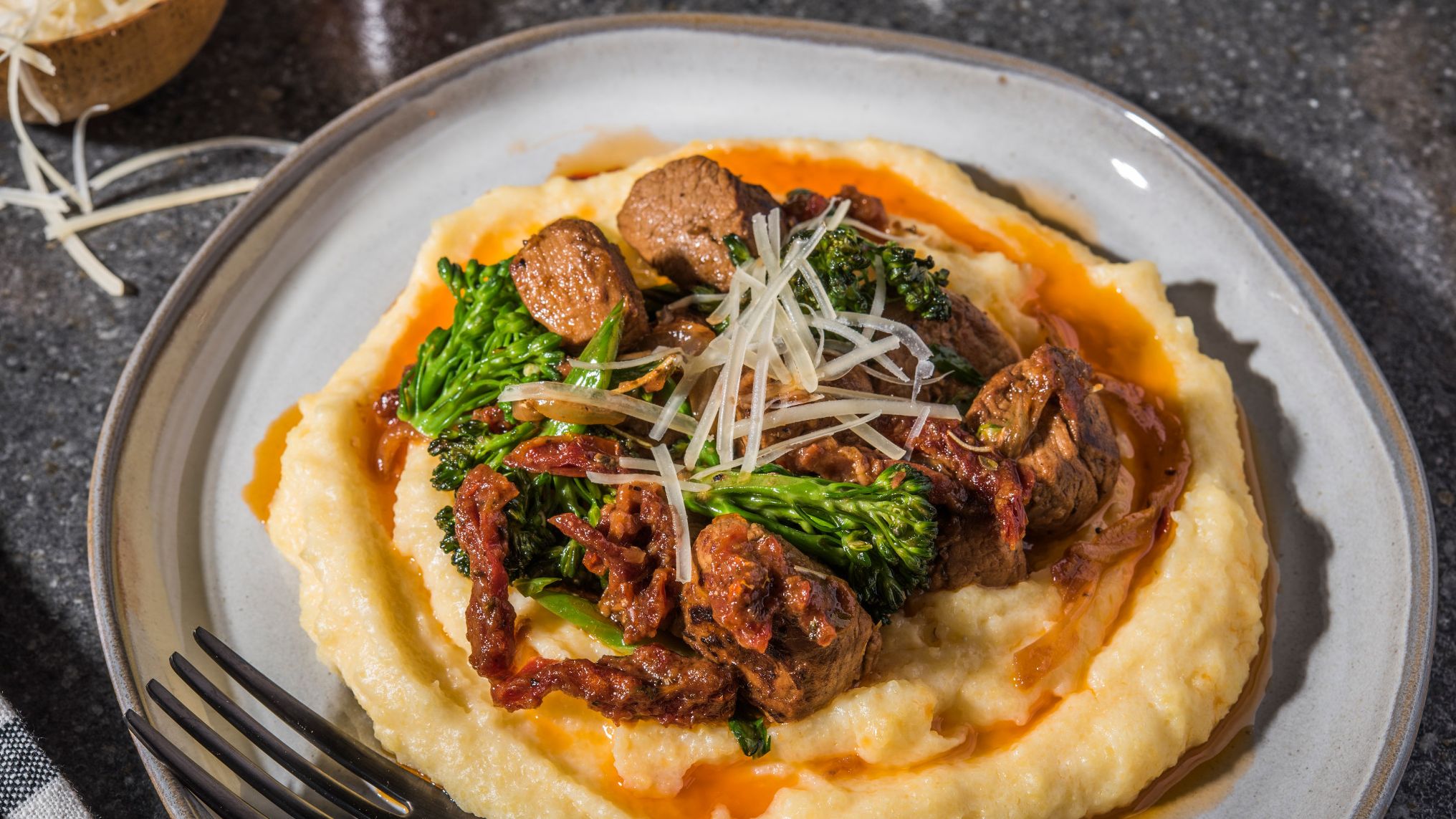 Stir-fry recipes are perfect for weeknight dinners that are as quick as they're colourful. With sliced broccolini and garlic pork on top of warm polenta, this dish combines Mediterranean and Asian traditions.
You'll love our Italian-Style XO Sauce, a variation on a classic Hong Kong recipe, with anchovy paste, minced garlic and prosciutto ham. Sprinkle your stir-fry generously with shredded Parmesan cheese!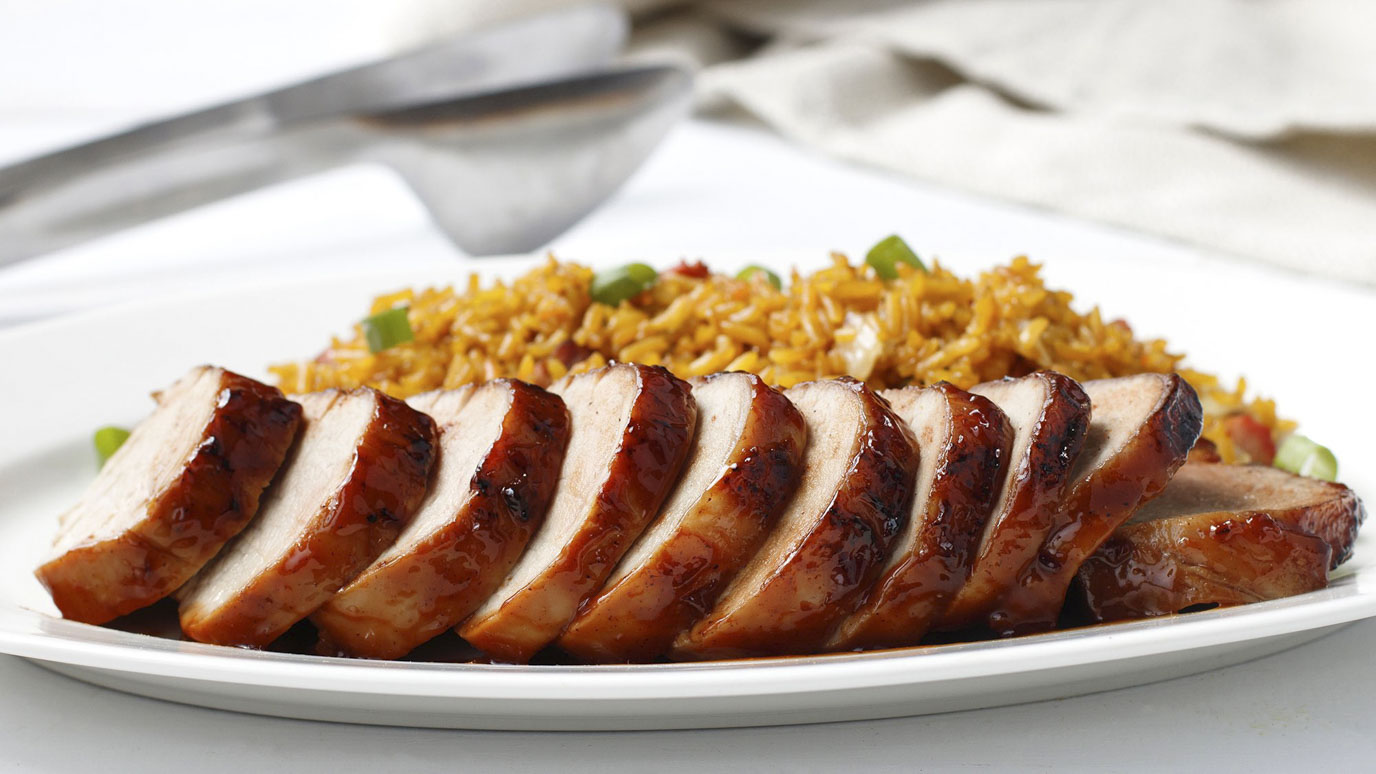 Did you know that recipes for char siu pork date back more than 3,000 years? It's a beloved staple in Hong Kong and the southern Chinese province of Guandong.
You can prepare our contemporary version of the classic Asian comfort food with a marinade that includes the sweet and savoury flavours of Ground Ginger, Ground Cinnamon, Crushed Red Pepper and French's Tomato Ketchup. 
More Pork Recipes to Devour
Don't want to stop with just a pork tenderloin recipe? Explore other pork recipes with these delicious dishes: