Canadians take their salmon seriously. According to a recent survey, close to 80 percent of Canadians eat salmon. Whether you're a longtime fish fan or just starting to experiment, making grilled salmon recipes is a surefire way to satisfy your hunger.
Why Canadians Love Grilled Salmon Recipes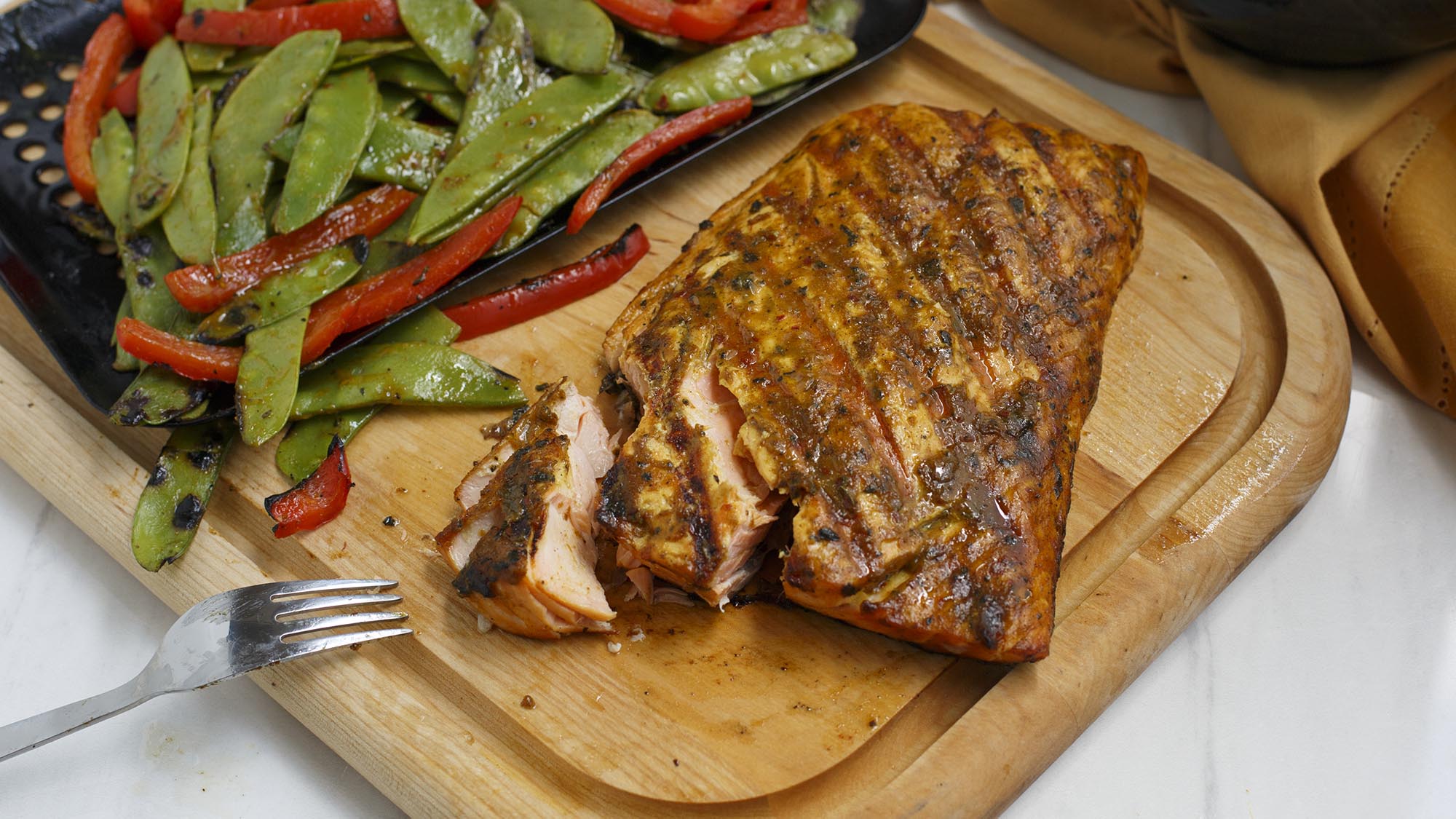 It's no surprise Canadians crave salmon. It's easy to find high-quality salmon here. Canada's coastline is by far the world's longest, stretching more than 243,000 kilometres. And experts say Canada is the country with the most lakes. That's a whole lot of salmon habitat! Popular types of salmon for grilling include sockeye, pink and Chinook. 
Canada is also famous as a mosaic of global cultures. You can enjoy grilled salmon recipes with Thai, Greek and other culinary influences. The variety is endless.
Ready to discover some of the best grilled salmon recipes out there? Your fish wish is our command! Once you get cooking, you'll be hooked.
Try These Classic Grilled Salmon Recipes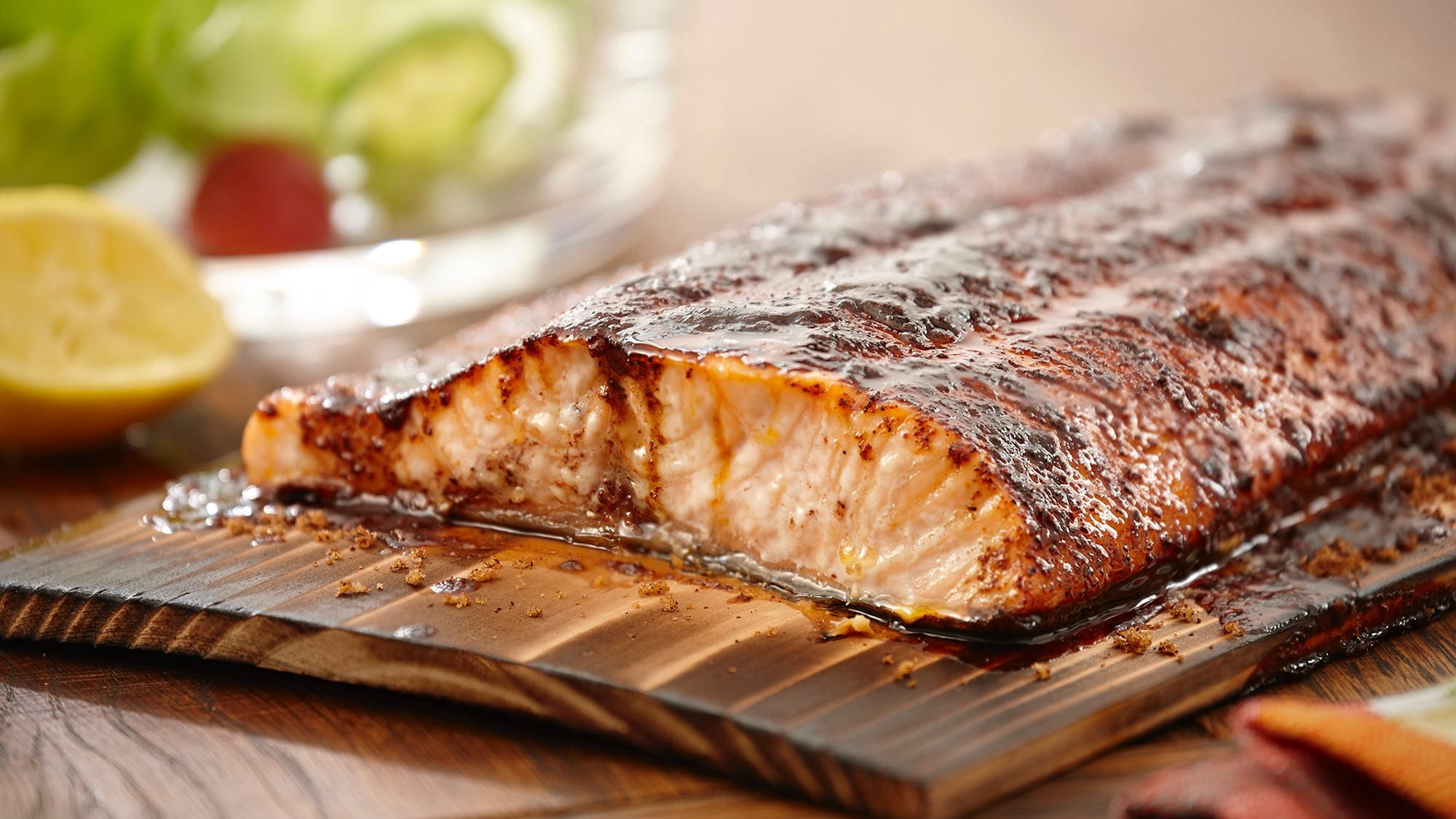 Cedar plank salmon is a signature West Coast dish. If you can dish up wild-caught Pacific salmon, go for it! This easy grilled salmon recipe has a tangy, sweet rub with Chili Powder and brown sugar.
The cedar plank imbues the salmon with a deliciously mild smoky flavour. For a true Canadian outdoor experience, consider grilling cedar plank salmon over the hot coals of a campfire.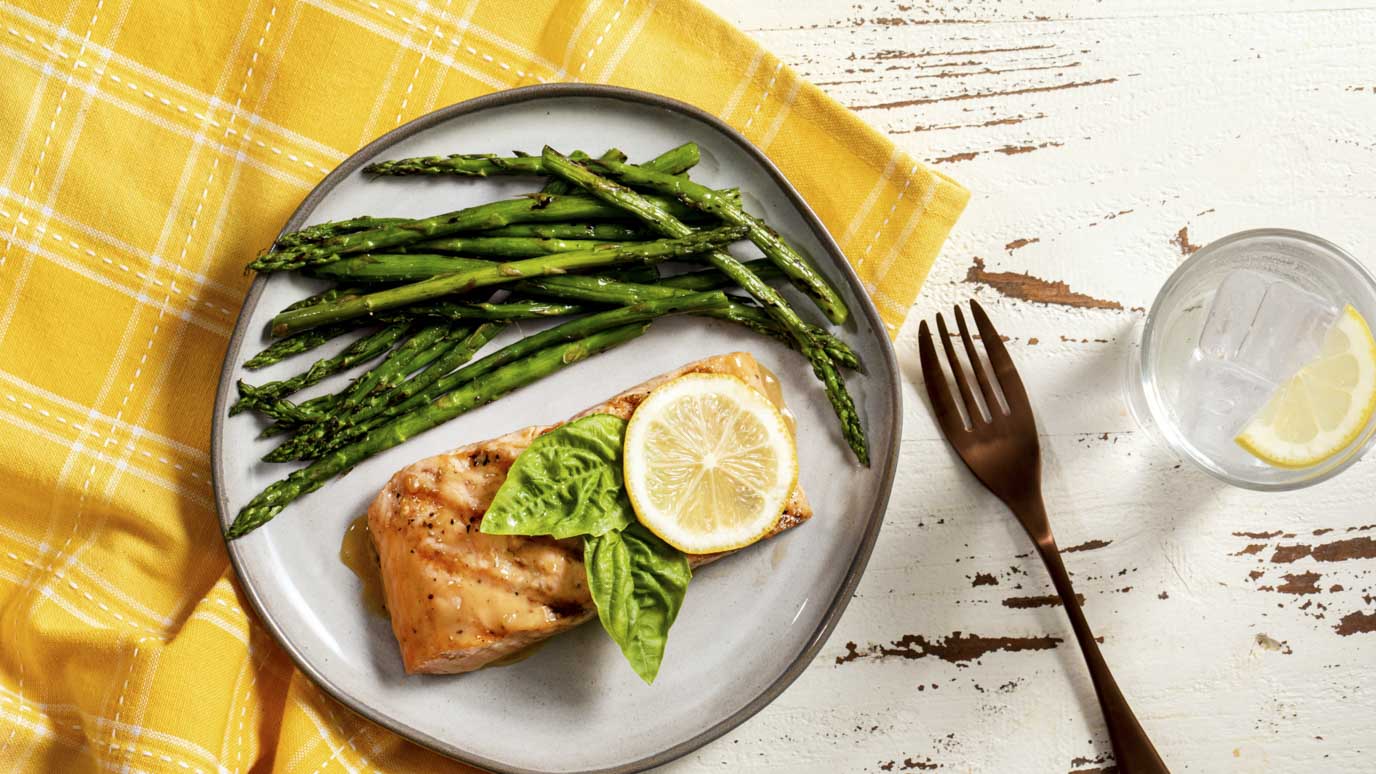 This is where elegance meets simplicity. Our Honey & Dijon 30 Minute Marinade – including Dijon mustard, lemon juice and soy sauce – defines this grilled salmon recipe. Served with grilled asparagus and lemon slices, it's a better-for-you and oh-so-good weeknight dinner.
Enjoy Thai-Inspired Flavours with Salmon
If you love conducting a symphony of flavours, this is one of the best grilled salmon recipes you can choose.
The green curry sauce blends Thai Kitchen staples like Coconut Milk, Fish Sauce and Green Curry Paste. Meanwhile, the ginger spice mix features Ground Ginger, Basil Leaves, Sea Salt Grinder and much more. This makes a perfect main course for your next dinner party or family get-together.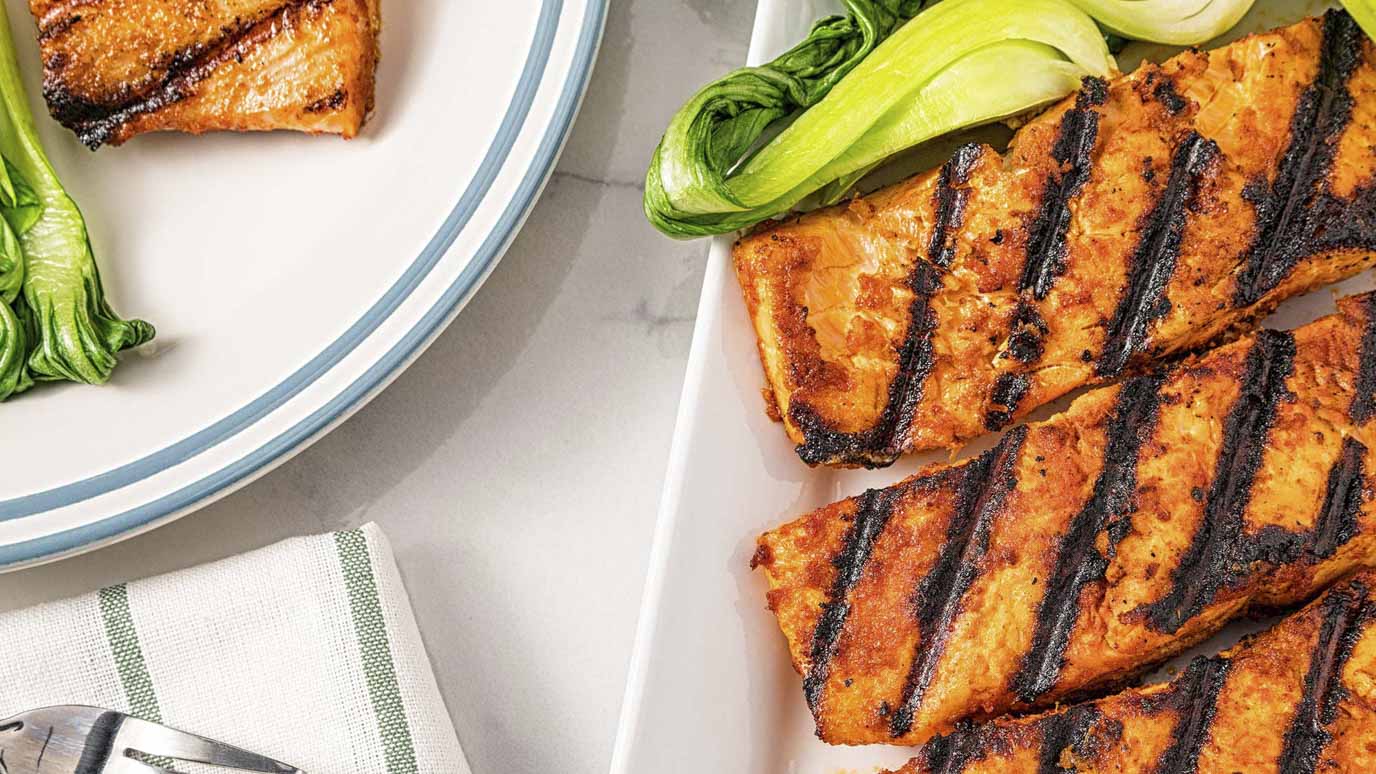 Looking to heat things up? The combination of Roasted Red Chili Paste and minced lemongrass elevates this easy BBQ salmon recipe with just the right amount of zestiness. And if you're tight on time, the Asian-inspired dish is ready to eat in 15 minutes.
More Delicious BBQ Salmon Recipes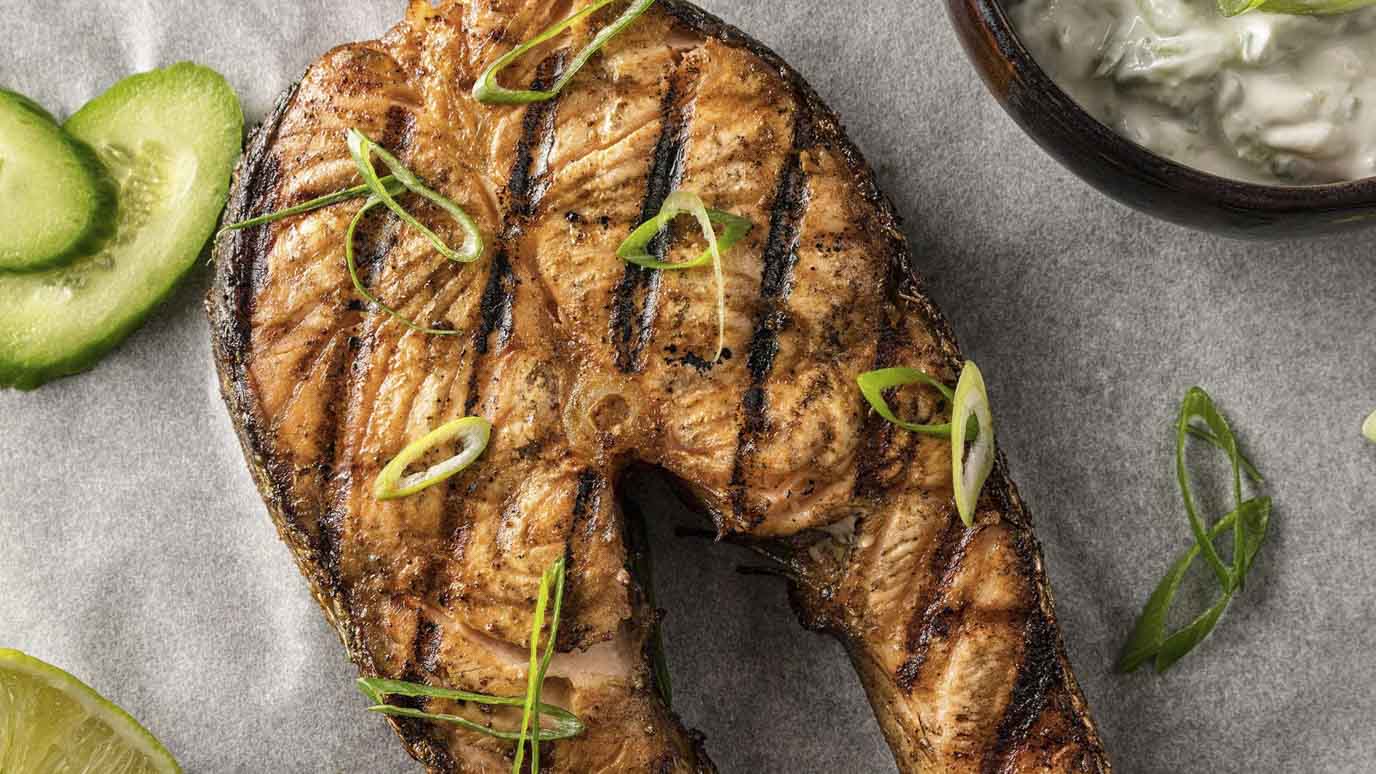 Our homemade tzatziki recipe adds delectable coolness to this spicy grilled salmon recipe. Seasoned with Organic Chili Powder, Organic Ground Coriander and Garlic Powder, it's a Greek-inspired meal you're sure to enjoy.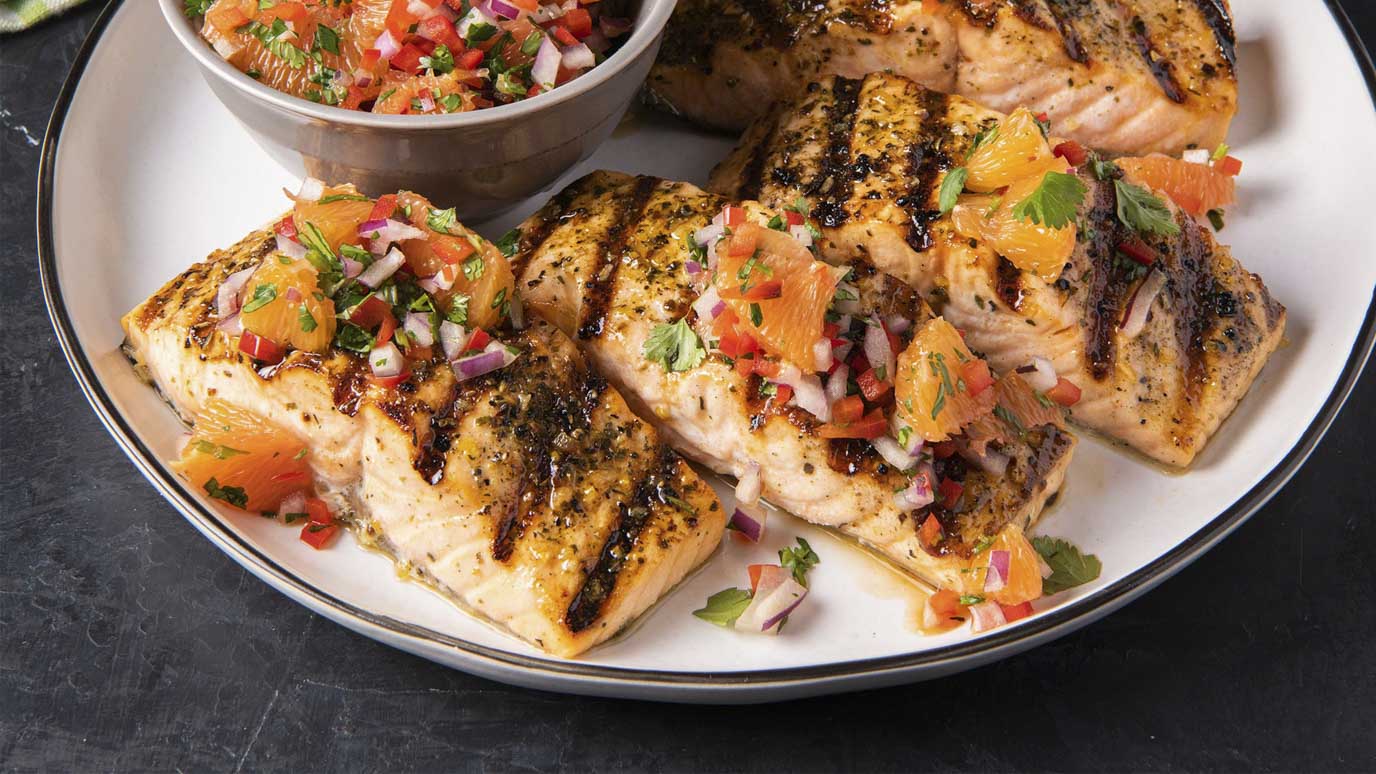 Our Brazilian Style BBQ Seasoning brings vibrant notes of garlic and lime to your grilled skin-on salmon fillets. And when you dish it up with orange salsa with chopped red bell peppers, onion and cilantro, it's a true flavour sensation.
Side Dishes To Pair With Grilled Salmon: