For many of us, when we hear "Indian Cuisine," we immediately think of curry - but there are so many more flavors to explore! The most popular Indian dishes typically use cumin, turmeric and cinnamon, plus curry leaves. Depending on the dish being made, the amount of each spice will vary accordingly.
Eight ingredients. No marinating. No tandoori oven. We're sold on this simple re-creation of Butter Chicken. The distinct flavors of McCormick® Turmeric, Cumin and Cinnamon - combine to create a dinner that's as good, if not better, than your favorite Indian restaurant.
Try it yourself.
Ingredients
Step-by-Step
1: Melt 2 tablespoons of the butter in large skillet on medium heat. Add chicken; cook and stir until no longer pink, about 5 minutes. Remove chicken from skillet. Set aside.
2: Stir remaining ingredients into same skillet. Bring to boil. Reduce heat to medium-low; simmer 5 minutes.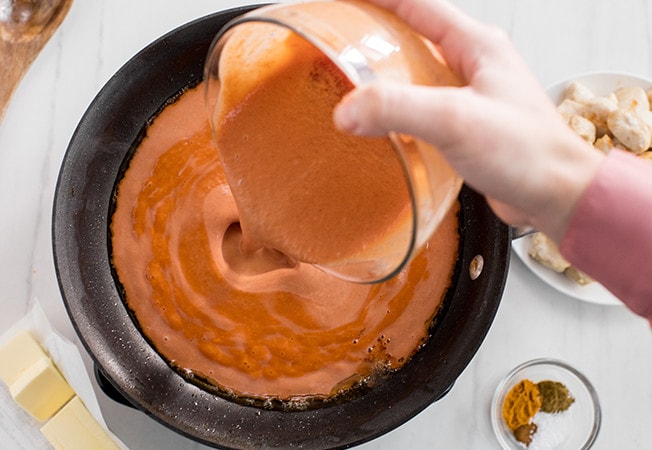 3: Return chicken to skillet. Simmer 5 minutes longer or until chicken is cooked through. Stir in remaining 2 tablespoons butter until well blended. Serve with cooked rice or naan bread, if desired.