Craving Indian food? It's easier than you think to whip up some of the most popular Indian recipes at home. Indian cuisines layer seasonings and aromatics to build complex and balanced flavors, transforming humble staples like chickpeas and chicken into unforgettable meals. 
That means a stocked spice rack and pantry staples are (almost) all you need to start learning to cook Indian food. Read on to find 10 delicious Indian dishes to make at home, and sample flavors from all around India from your kitchen. 
 Must Try Indian Recipes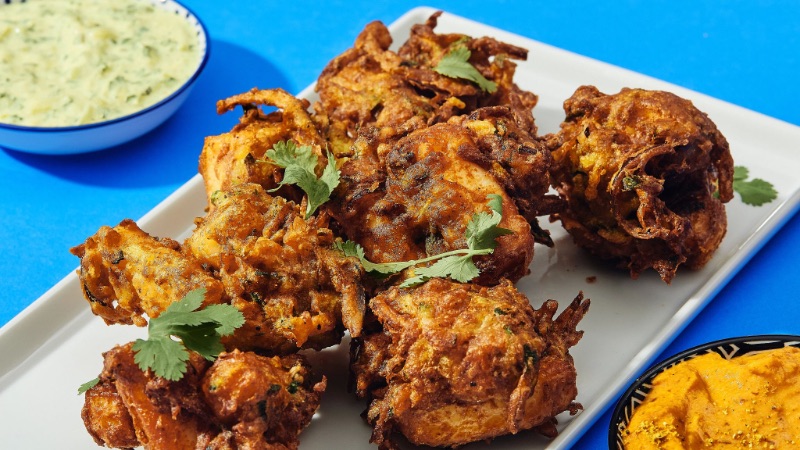 1. Paneer Pakoras 
You don't need takeout to enjoy crispy, crunchy pakoras: try making your own at home. These Paneer Pakoras with a Cooling Raita Sauce are made with our Cooling Spice Mix for balanced, calm flavor. Whip up a batch the next time you're craving comfort food.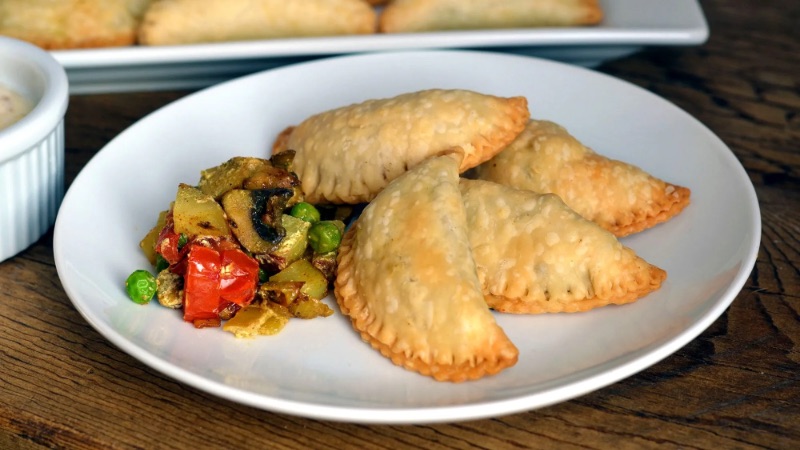 2. Mushroom Samosas
Satisfying stuffed samosas are a staple food in Eastern India – and, of course, we love them stateside as well. Our Curried Wild Mushroom Samosas feature meaty mushrooms, spiced to perfection with curry powder. This recipe calls for store-bought pie crust, so these samosas are an easy Indian starter to make at home.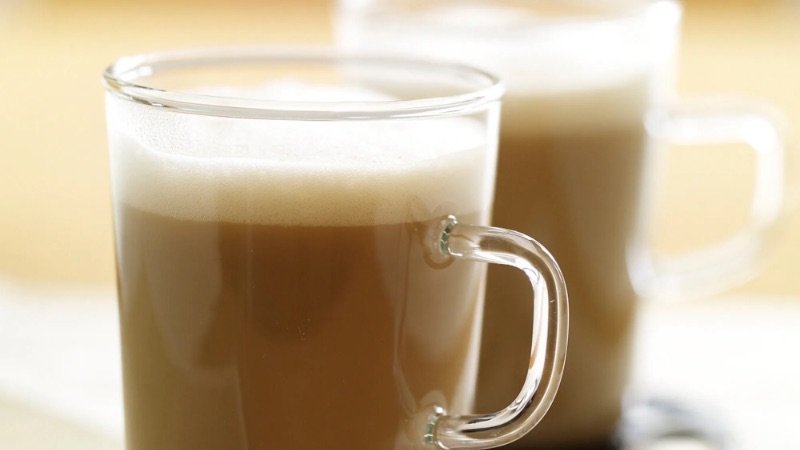 3. Chai Latte
A favorite in northern India, masala chai pairs black tea with warming spices for a comforting beverage. Serve your homemade Indian meal with a soothing Chai Latte served hot or iced.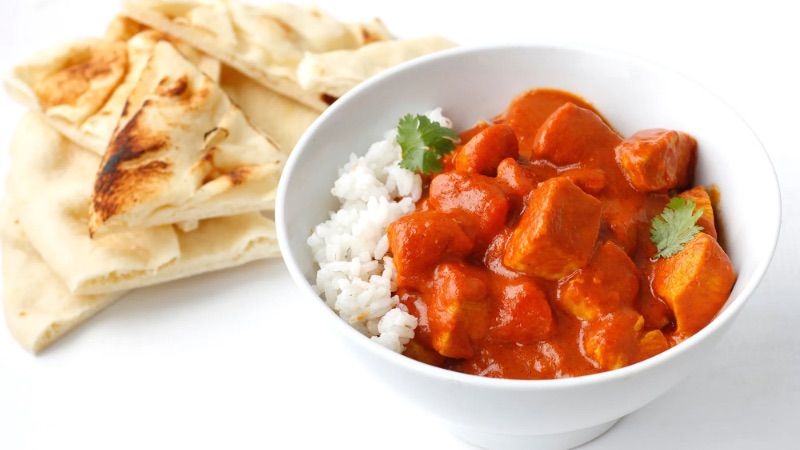 4. Butter Chicken 
A perennial takeout fave, you can easily make luscious butter chicken at home. Our Butter Chicken recipe has all the flavors you love: savory chicken and a creamy sauce warmed up with turmeric, cumin and cinnamon. Best of all, it's ready in 25 minutes, so it's faster than takeout.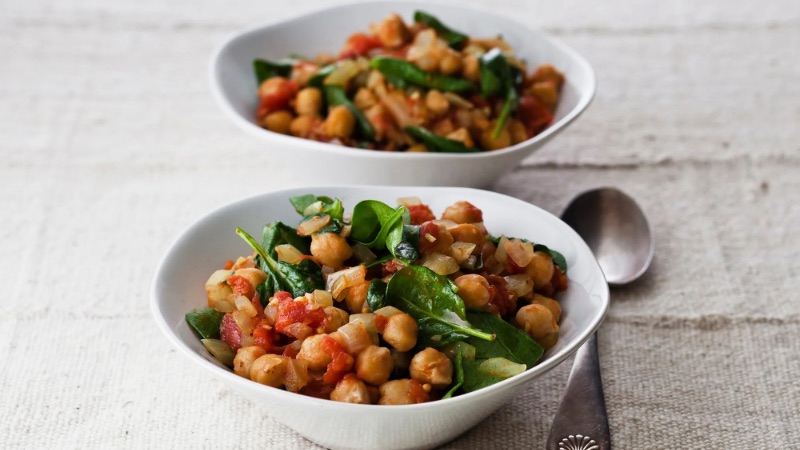 5. Indian-Inspired Chickpea Curry
Indian cuisines are some of the most vegetarian-friendly ones around, and you need to master at least one vegetarian Indian dish. This Roasted Chickpeas with Spinach recipe is a great place to start: the combination of spices and summer veggies makes it both warming and refreshing.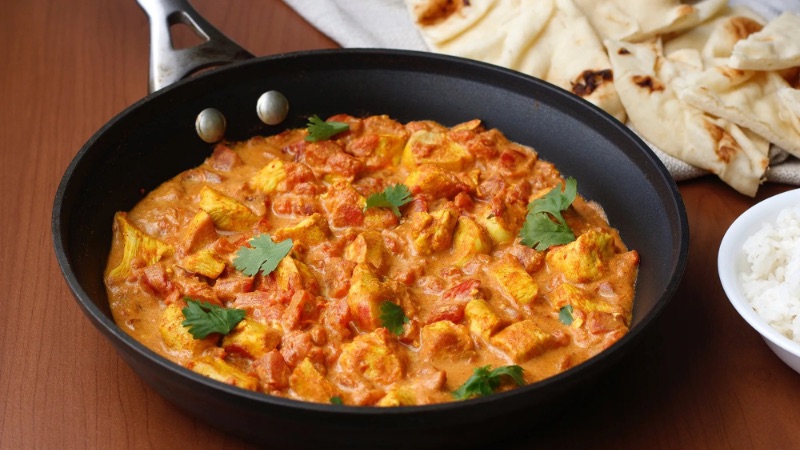 6. Chicken Tikka Masala
While food historians aren't sure if tikka masala is truly an Indian dish – some think it was invented in the UK to approximate the flavor of Indian food – it's still a mainstay on many Indian menus. Try this Chicken Tikka Masala recipe for takeout like results at home, using pantry staples, like canned tomatoes and warming spices.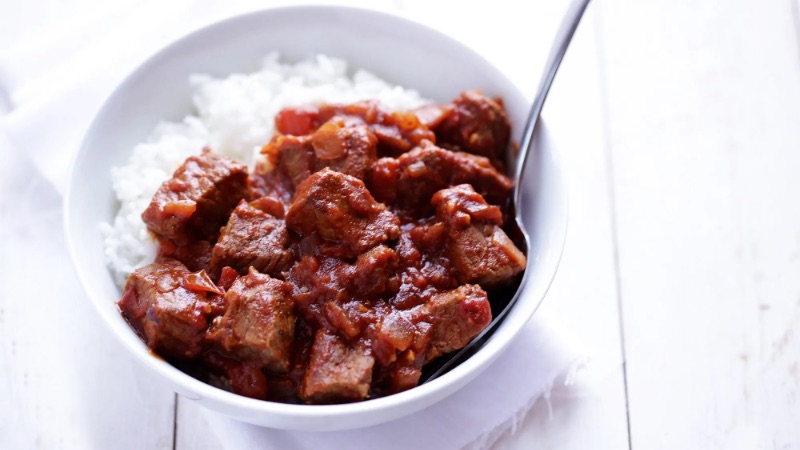 7. Beef Vindaloo
Fiery and energizing, Beef Vindaloo is a must try if you crave a little heat. It's infused with powerful earthy and savory flavors, thanks to a medley of seasonings including Garam Masala, hot Madras curry powder and red pepper. Serve it on a bed of basmati rice, and try topping it with Yogurt-Mint Sauce to neutralize the heat.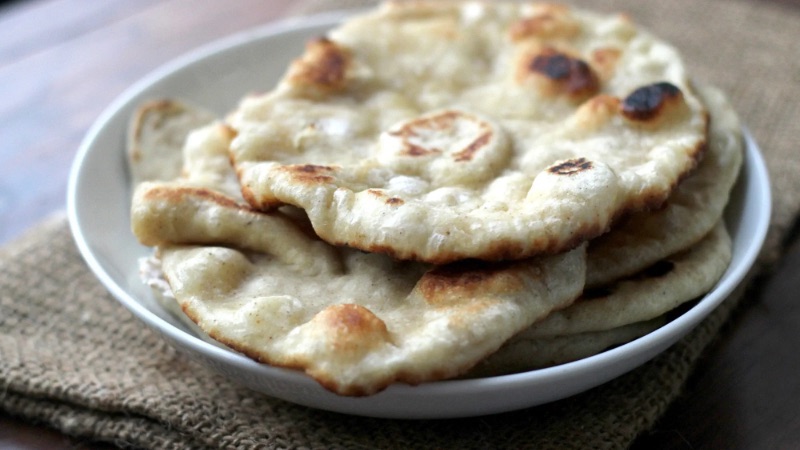 8. DIY Roti 
Any of the Indian recipes above taste even better paired with homemade flatbread. Roti, naan's unleavened relative, adds instant heartiness (and comforting carbs!) to your meal. Our Garam Masala-Spiced Roti Flatbread is subtly seasoned to add Indian-inspired flavor without overwhelming your main course.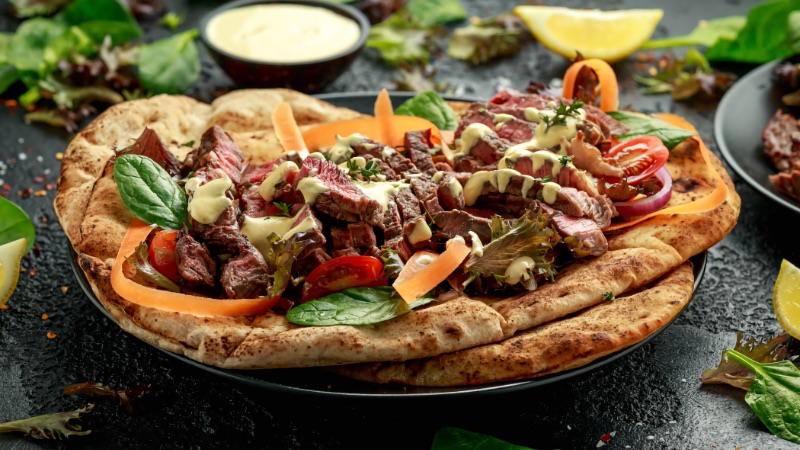 9. Grilled Naan Flatbread
If you're craving the soft, puffy texture of naan, this recipe's a must-try. Our Grilled Naan Flatbread with Fruit and Goat Cheese is a little sweet, a little spicy, and completely delicious. Serve it as an appetizer or side dish, or enjoy it as a light dessert.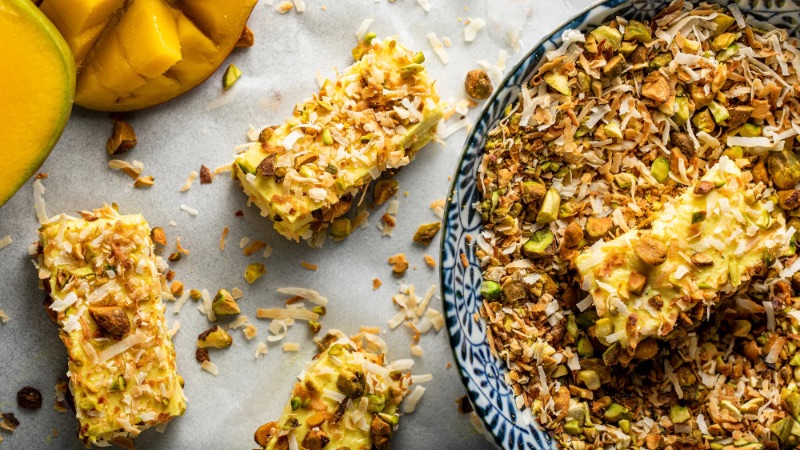 10. Mango Lassi Bars
Lassi is a yogurt-based drink originating from northern India, and you can find mango versions on almost any Indian takeout menu. These Mango Lassi Bars put a new twist on a classic, and they're one of the easiest Indian sweet to make at home. Creamy and sweet, with a cheesecake-like texture and crunchy coconut-pistachio coating, they'll quickly become your favorite way to cool off. 
More Indian Recipes To Try At Home
Discover all of our delicious Indian recipes. 
Learn About Cooking Indian Food
Ready To Cook Indian Food? 
Save your favorite Indian recipes and organize your ingredients with our online meal planner.  You can also make meal prep simple by creating a Flavor Profile, so you can store your favorite recipes and create grocery lists for easy shopping.