For those who like their chicken on the more flavourful side, like jerk chicken or fried chicken recipes for example, chicken thigh recipes are the way to go. Plus, even when you slightly overcook chicken thighs, they still come out juicy and mouthwatering. And, if you're aiming to save on your grocery bill, chicken thighs are usually more affordable than chicken breasts. 
There are so many easy ways you can prepare chicken thighs for weeknight dinners. Check out seven great chicken thigh recipes we love to cook, below.
From Fried Chicken to Roasted Chicken Thigh Recipes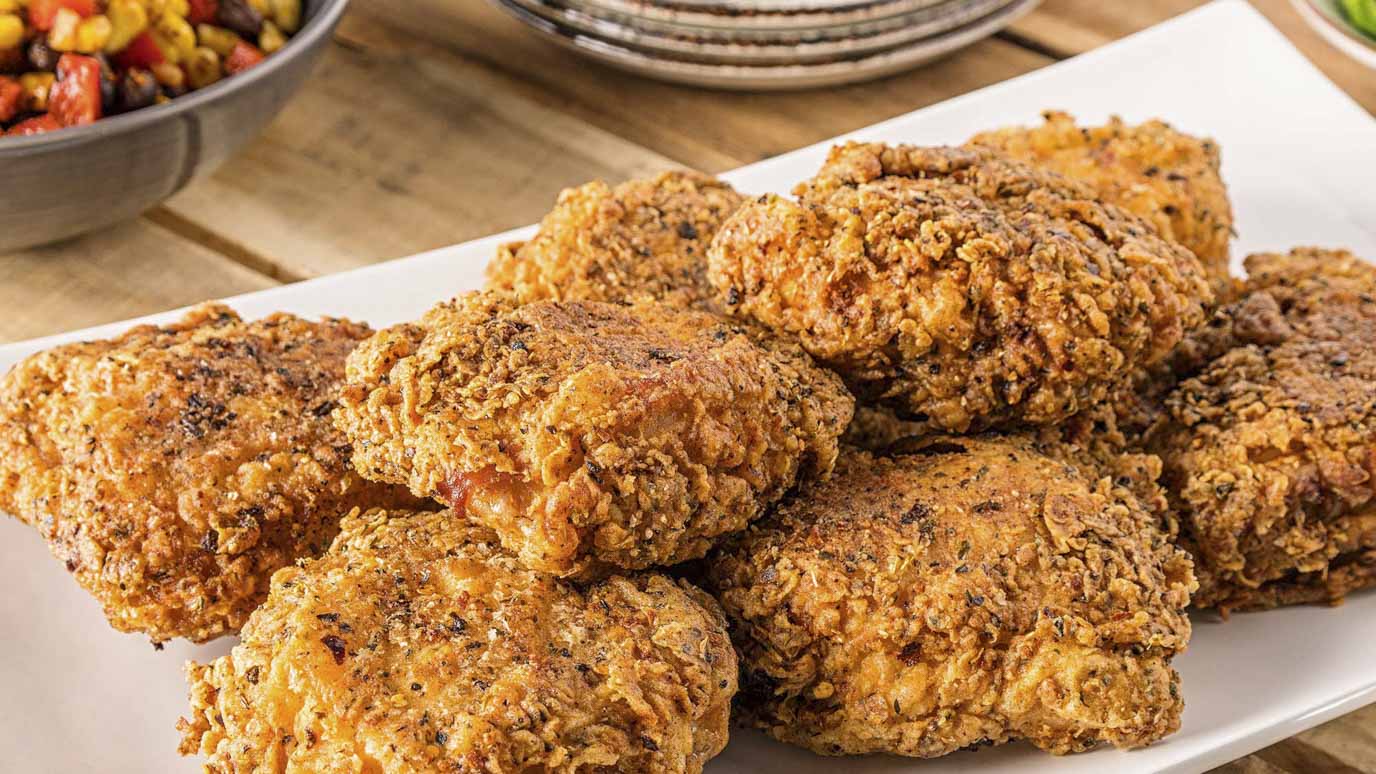 Craving a New Orleans getaway? You can pay tribute to Louisiana food in your own kitchen with this classic Southern fried chicken recipe.
Marinated in buttermilk with our hot Cajun seasoning, chicken thighs cook up tender and juicy with the most deliciously crispy crunch.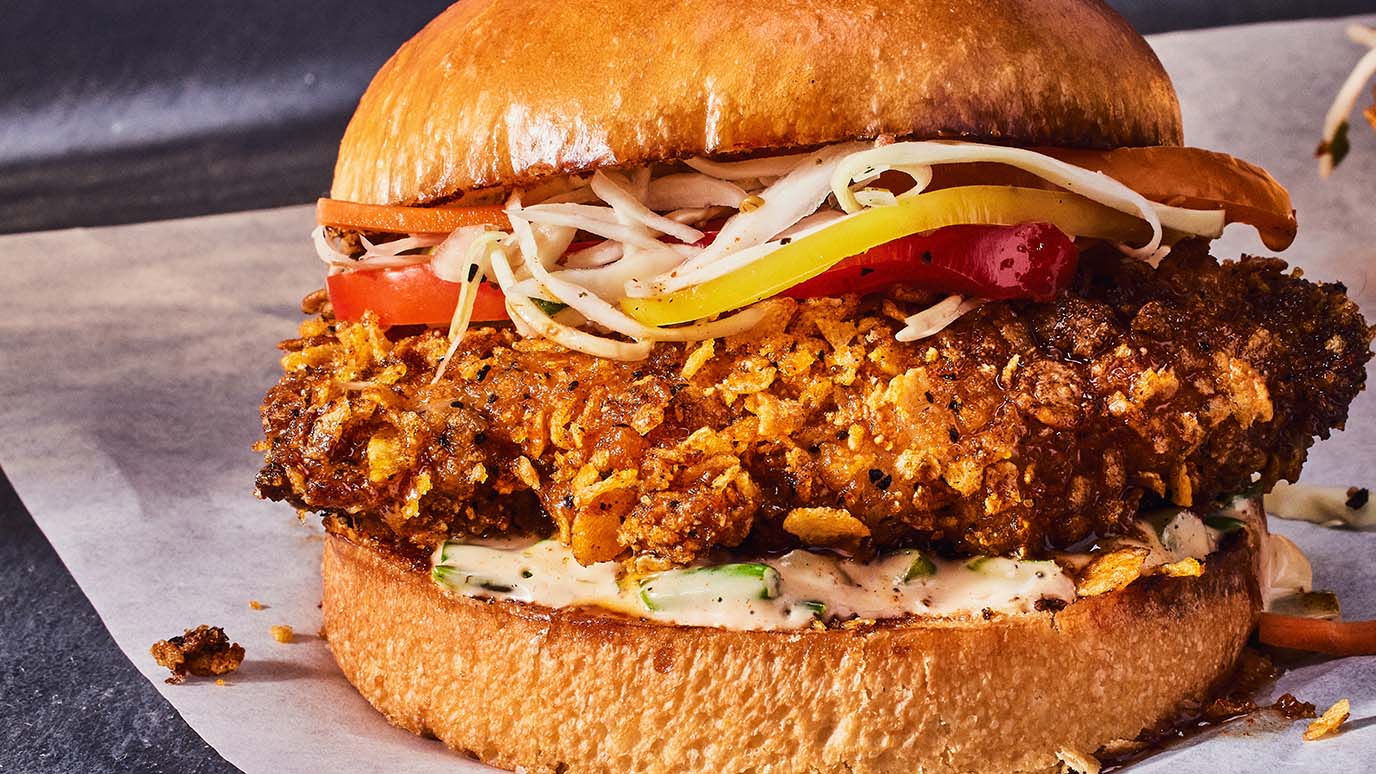 You'll love every crunchy bite of this oven-baked chicken sandwich with Szechuan peppercorns and crushed cornflakes. Frank's RedHot Original Cayenne Pepper Sauce brings the heat you crave in the creamy spiked mayonnaise with green onions. Served up on a seeded Brioche bun, it's a spicy combination of flavors that's truly unforgettable.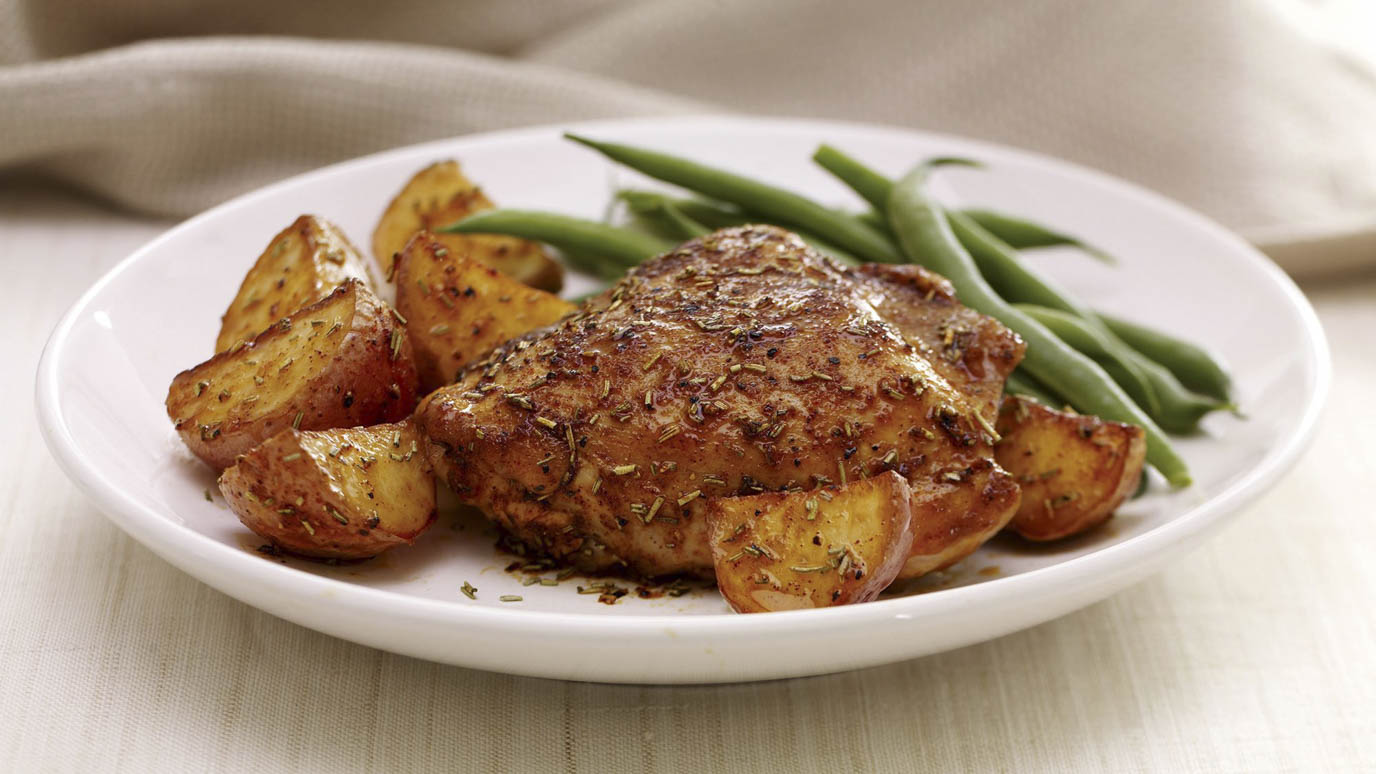 Seasoned with Rosemary Leaves, Minced Garlic and Paprika, roasted chicken thighs with crispy potatoes serve up aromatic and flavourful. Enjoy with Roasted Brussels Sprouts or Green Beans Marjoram to round out the meal.
Chicken Thigh Recipes with Globally Inspired Flavour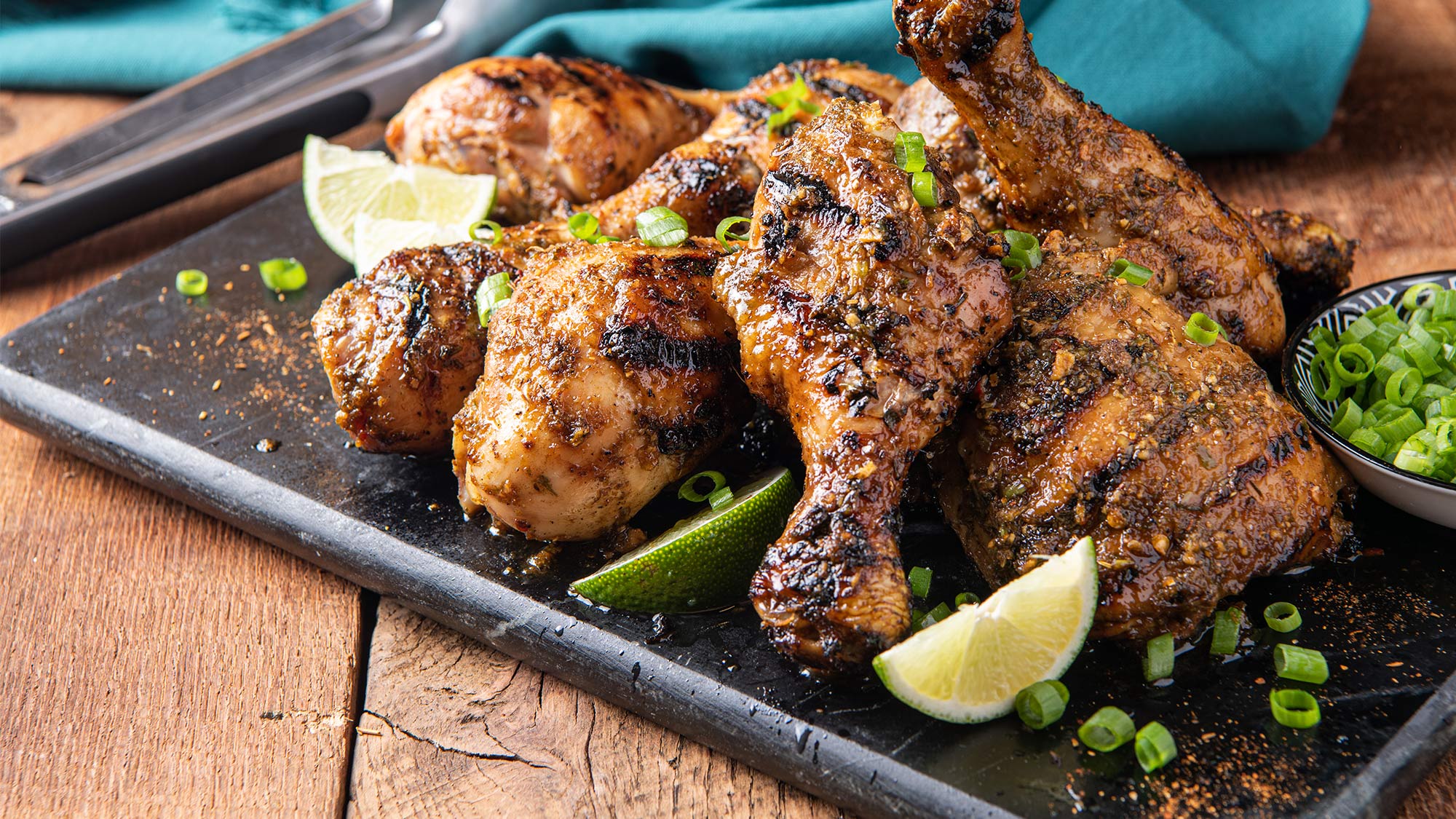 Spicy grilled chicken doesn't get any better than this. Flavoured with a homemade marinade starring Jamaican Jerk Seasoning, this Caribbean-inspired chicken recipe is great for family dinners, celebrations like Father's Day dinner, and every meal in between. Add habaneros for an extra kick of heat.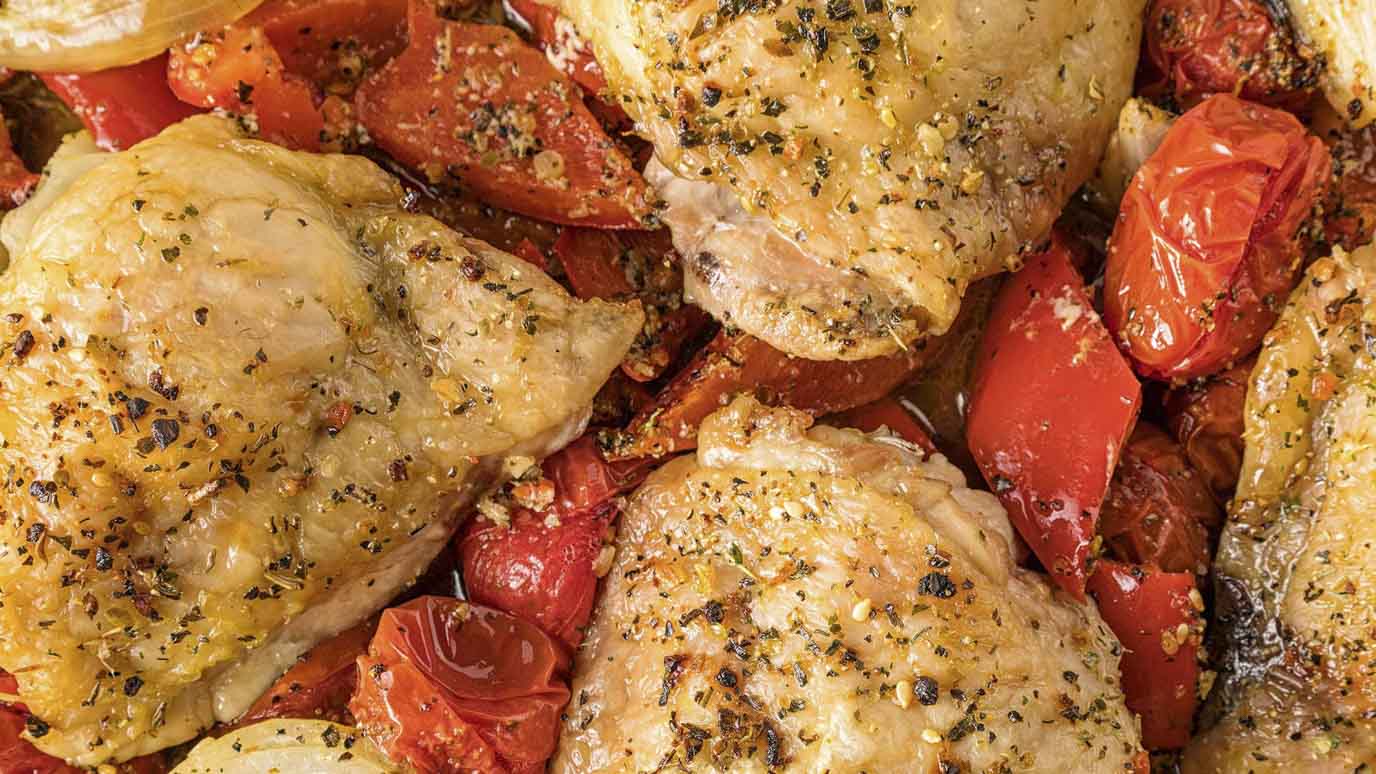 Treat your crew to an Italian-style skillet meal inspired by the warm, sunny flavours of the Mediterranean. Salt-Free Herb and Pepper helps bring this meal to the table in just 30 minutes.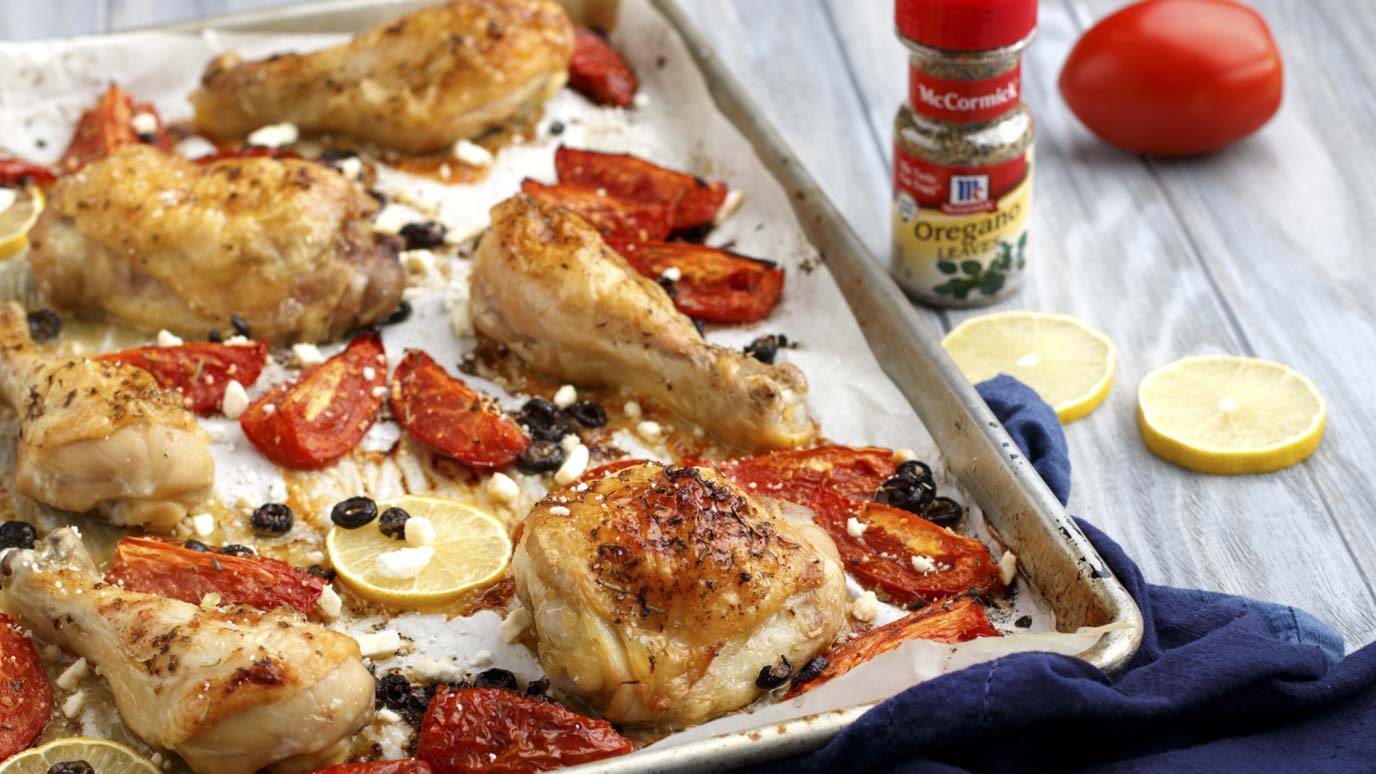 What's not to like about this mouthwatering single-sheet pan recipe? It's easy to prepare and easy to clean up!
Crumbled feta cheese, plum tomatoes and sliced black olives perfectly pair with roasted chicken thighs for a Mediterranean-style feast everyone at the table will love.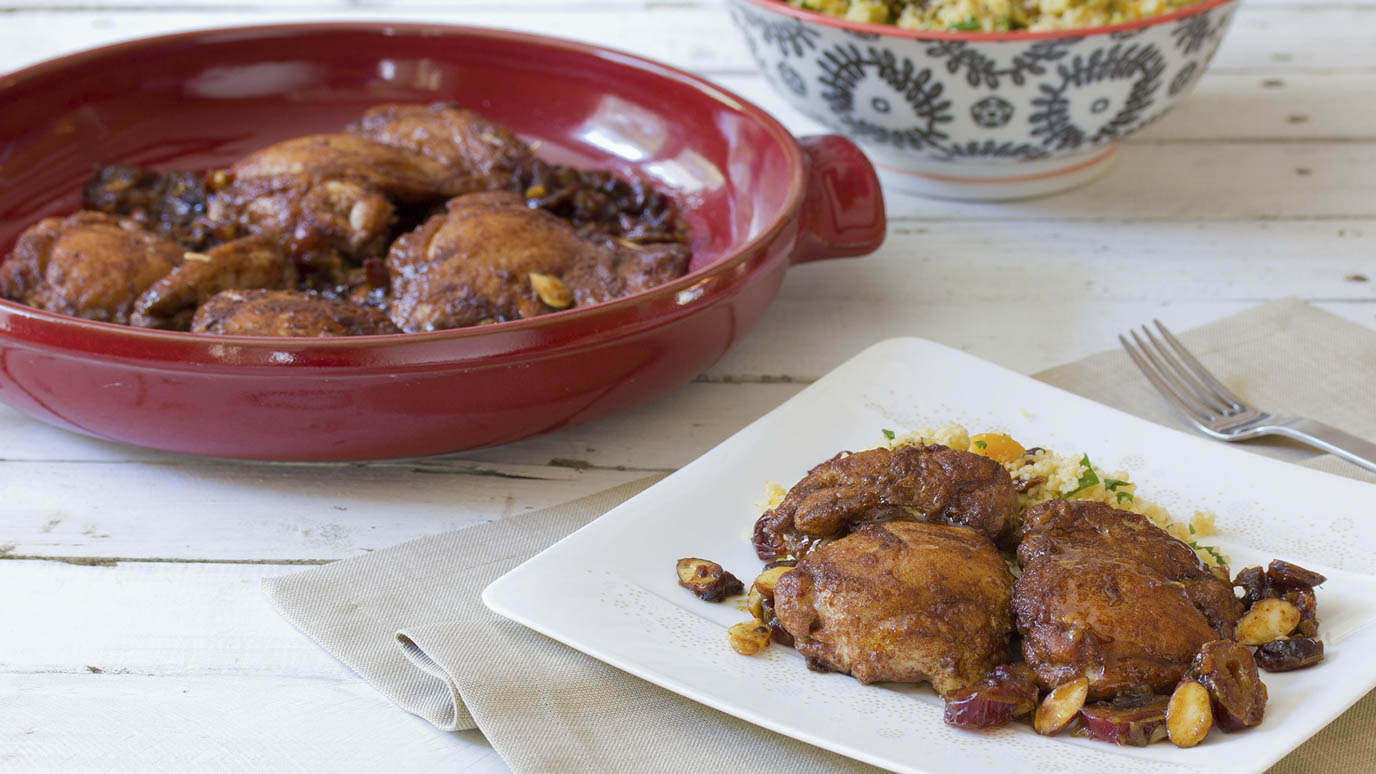 Robust spices are the key to this easy boneless chicken thigh recipe with sliced dates and toasted almonds. Organic Saigon Ground Cinnamon, Ground Ginger and Ground Cumin round out the festival of flavours.
More Must-Try Chicken Thigh Recipes
Chicken thigh recipes are just the beginning! Expand your list of go-to chicken dishes with the recipes below: