Barley is versatile enough to float in a bowl of warm broth, rest under a sunny-side up egg to soak up all the yolky goodness and be sipped as a tea. As such, barley has made many a cameo on the Dimes menu. Its chewy warmth lends itself perfectly to grain bowls as well. In this hearty bowl, barley goes back to its Middle Eastern roots with za'atar-roasted carrots and hummus. Za'atar is a classic Middle Eastern spice blend consisting of dried herbs, sumac and sesame. It has a nutty, floral flavor that lends itself easily to roasted vegetables, truly raising them to another level.
Barley Bowl with Red Cabbage Slaw, Za'atar Carrots, Hummus, Kohlrabi, Cilantro-Lime Yogurt and Swiss Chard
Serves 4
Ingrediants
3 cups salted water
1 cup pearled barley
1 cup carrots, cut into 1/2-inch dice
1 tablespoon olive oil
1 tablespoon za'atar
4 cups Swiss chard, center vein removed and torn into bite-sized pieces
1 small bulb kohlrabi, peeled and julienned
1 cup hummus
1 cup red cabbage slaw (see recipe)
1/2 cup cilantro-lime yogurt (see recipe)
Kosher salt and black pepper to taste
Method
1. Preheat the oven to 425°.
2. Bring 2 cups salted water to a boil in a small saucepan. Stir in barley, reduce heat, cover and simmer until water is absorbed, about 20 minutes. Remove from heat and let sit, covered, 10 more minutes.
3. Toss diced carrots in olive oil and za'atar. Season with salt and pepper to taste. Place in a single layer on a sheet pan and roast in oven until soft and lightly browned.
4. Bring remaining 1 cup salted water to a boil in a small saucepan. Add Swiss chard and cook until just wilted, about 1-2 minutes. Remove with a slotted spoon and place in a small bowl. Gently squeeze out excess water.
5. To serve, divide barley, carrots, chard, kohlrabi, hummus and red cabbage slaw between 4 bowls. Drizzle with cilantro-lime yogurt to taste.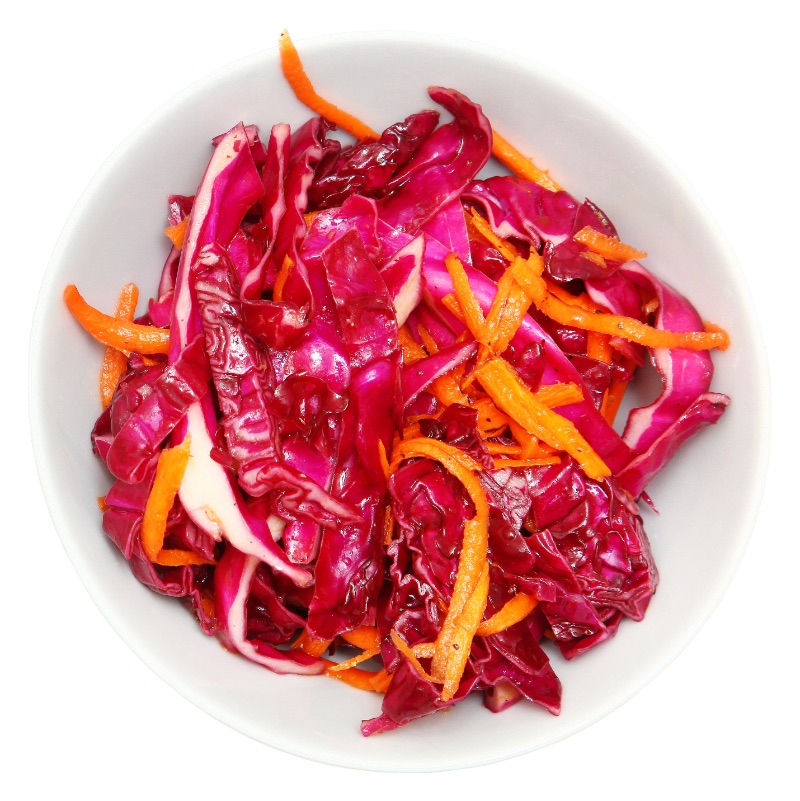 Red Cabbage Slaw
Ingredients
1 cup cider vinegar
1/2 large carrot, roughly chopped
2 tablespoons brown sugar
Sesame oil
1 teaspoon fresh ginger, chopped
1 scallion, roughly chopped
1/2 tablespoon Dijon mustard
2 tablespoons coconut milk
1/4 head red cabbage, roughly chopped
Method
1. Make dressing: Puree all the ingredients except cabbage in a blender until very smooth.
2. Place chopped cabbage in a food processor and pulse until finely chopped. Alternatively, finely mince by hand.
3. Toss cabbage in dressing.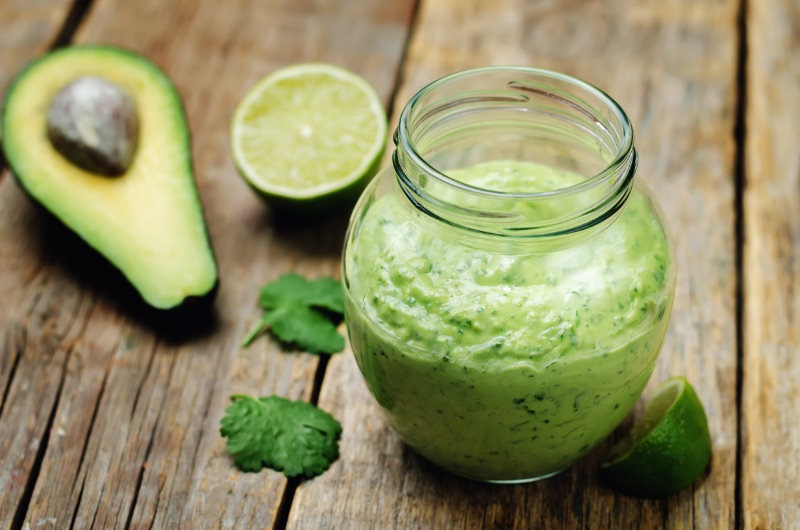 Cilantro-Lime Yogurt
Ingredients
1 lime, skin and pith removed
1 cup packed cilantro leaf
1 cup Greek yogurt
Method
1. Place lime and cilantro leaf in the bowl of a blender with a splash of cold water. Puree until very smooth. Add more water 1 teaspoon at a time, if needed.
2. Place yogurt in a small bowl and stir in the cilantro puree.
This article was written by Dimes Nyc from Food & Wine and was legally licensed through the NewsCred publisher network. Please direct all licensing questions to legal@newscred.com.