Gardening may not be the first thing on your mind during these brisk wintery days, but there are actually plenty of vegetables that flourish in the colder temperatures. Brussels sprouts, named for the Belgian city they are believed to have originated in, are just one of them, and this time of year they are ripe for harvest. Whether you love them or hate them, they are bursting with heath benefits and are surprisingly versatile to cook with. Here is our guide to the brussels sprout, and some hand-picked recipes just right for the season.
Brussels sprouts are part of the cabbage family, along with broccoli, collard greens, kale, and kohlrabi, a type of turnip cabbage. They are grown for their little edible buds that grow along a thick, long stalk and look just like miniature cabbages. They are typically best when grown in a winter garden, read for harvest around January, and taste the sweetest right after good, stiff frost.
The health benefits of this mini veggie are endless. They contain cancer-fighting sinigrin and other potent anticancer chemicals, and rich amounts of vitamin A, vitamin C, folic acid, and fiber. If you don't take our word for how great they are, even Thomas Jefferson grew brussels sprouts at Monticello.
Our friend Laura at The First Mess shared with us some of her favorite seasonal brussels sprout recipes, perfect for cooler weather.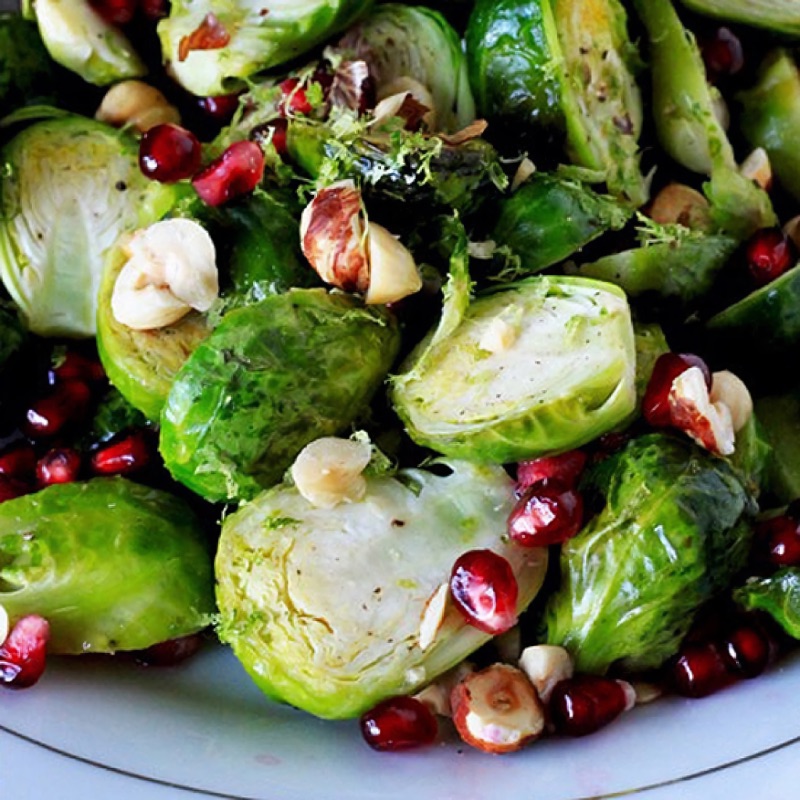 Festive Brussels Sprouts and Pomegranate Seeds
View the full recipe and images here
You will need:
1 lb (454g) brussels sprouts, outer leaves trimmed and cut in half lengthwise
1 tbsp grape seed oil
1/2 tsp ground cumin
Salt and pepper
1/4 cup raw hazelnuts
1/2 cup pomegranate seeds (or arils, if you will)
Zest and juice of 1 lime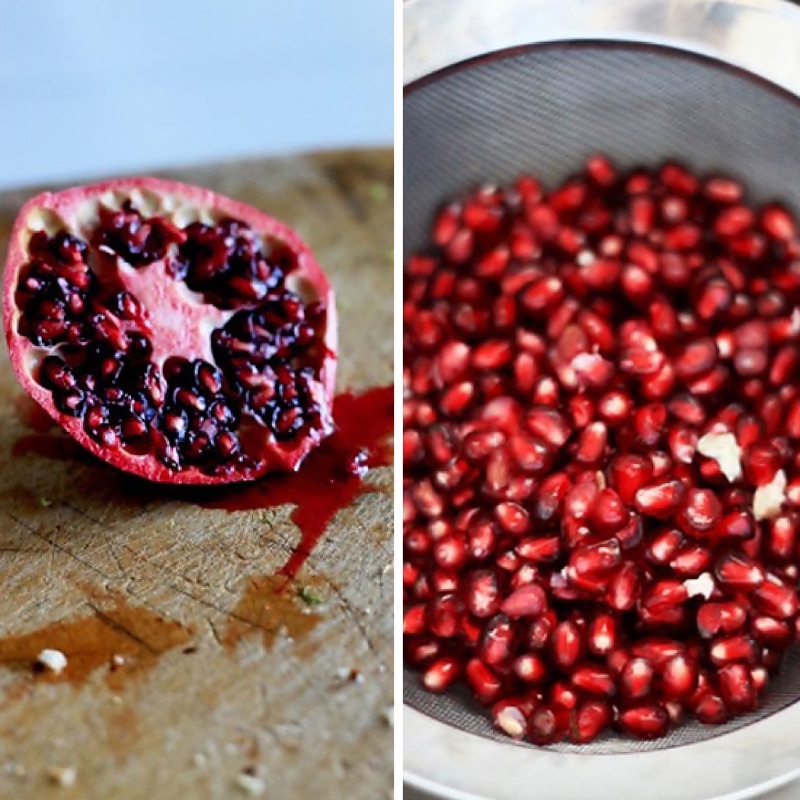 Preheat the oven to 400°. Toss the halved brussels sprouts in the oil, cumin, salt and pepper. Place on a lined sheet pan or oven-safe baking dish and roast for 20 minutes, tossing at the 10 minute point.
While brussels sprouts are roasting, place hazelnuts on a parchment lined baking sheet and roast in the same oven for about 10 minutes. When cool enough to handle, rub the skins off of the hazelnuts, chop them roughly and set aside.
Remove brussels sprouts from the oven and toss with the chopped hazelnuts, pomegranate seeds, lime zest and juice. Serve immediately.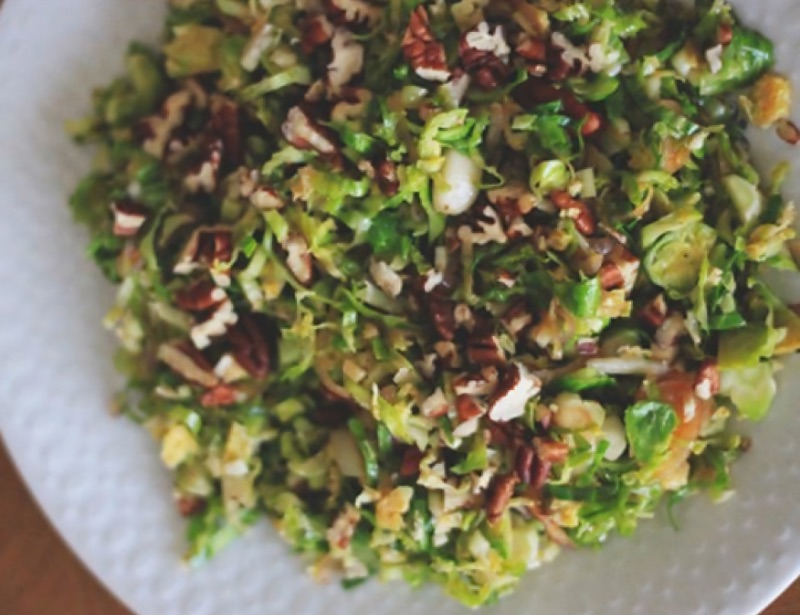 Warm Brussels Sprouts Toss
View the full recipe and images here
You will need:
1 tbsp grape seed or other neutral-flavour oil
1 shallot, halved and sliced thinly
1 garlic clove, smashed
1/2 tsp smoked paprika
1 lb (454g) of brussels sprouts, trimmed of tough outer leaves, halved and sliced fine/shredded up to the little cores
Salt and pepper
1 tbsp apple cider vinegar
1 tbsp maple syrup (or dark agave)
1/3 cup pecans, toasted and roughly chopped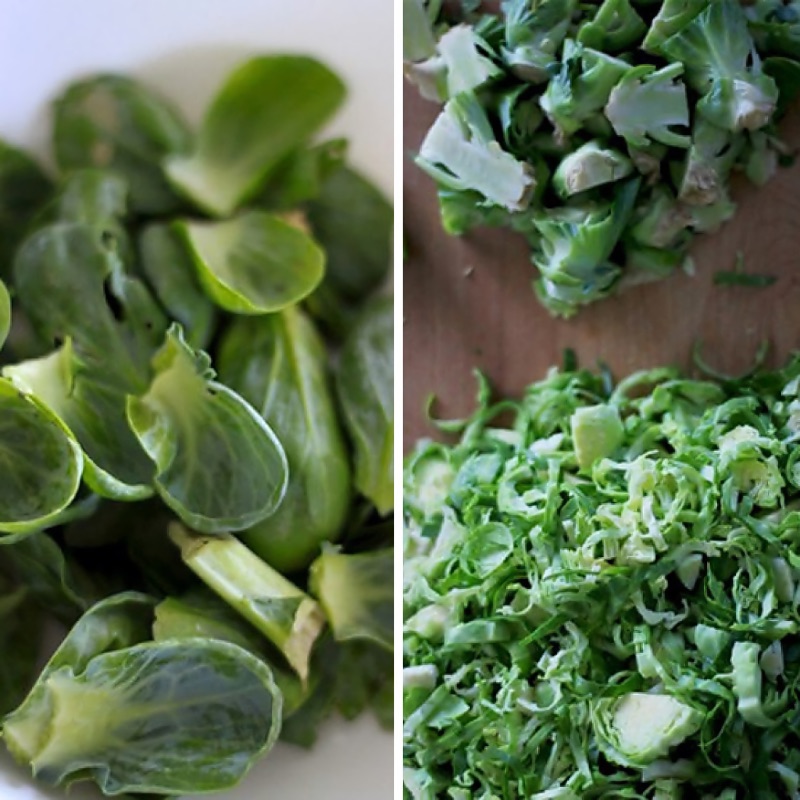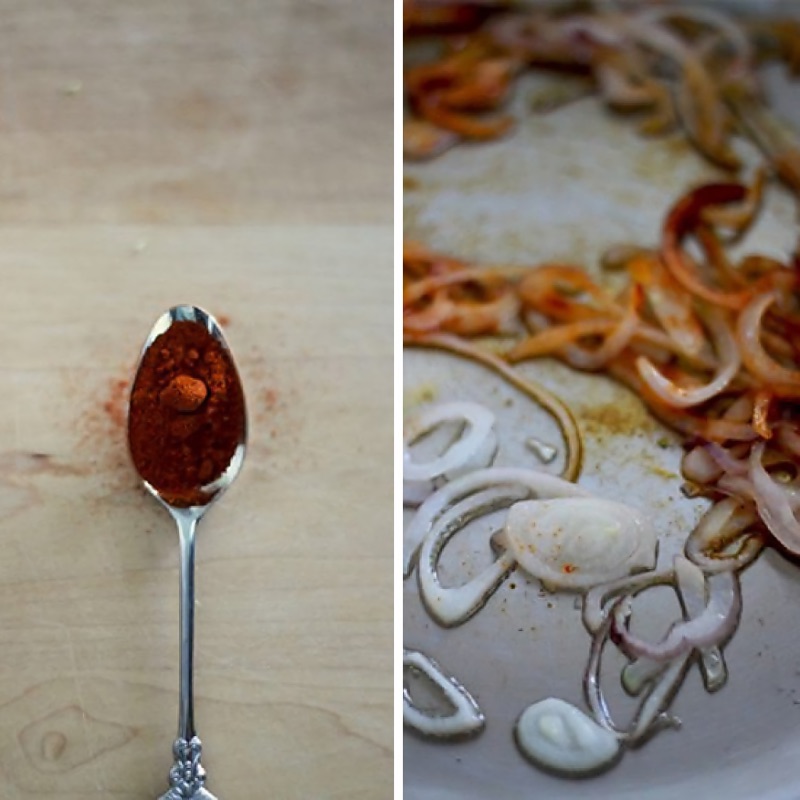 Heat the oil in a large saute pan over medium heat. Add the sliced shallot and smashed garlic clove. Stir around until fragrant. Add the smoked paprika. Stir the shallots here and there until they are quite soft, but not browned, about 5 minutes.
Add the shredded brussels sprouts and a splash of water. Stir and lift with tongs quickly until the shreds start to wilt just a bit and the colour has darkened. Season with salt and pepper. Add the apple cider vinegar and stir again. When the shreds are bright green and a bit limp (takes about 3 minutes), remove from the heat. Add the maple syrup and stir to combine. Transfer warm mixture to a serving plate and garnish with chopped pecans.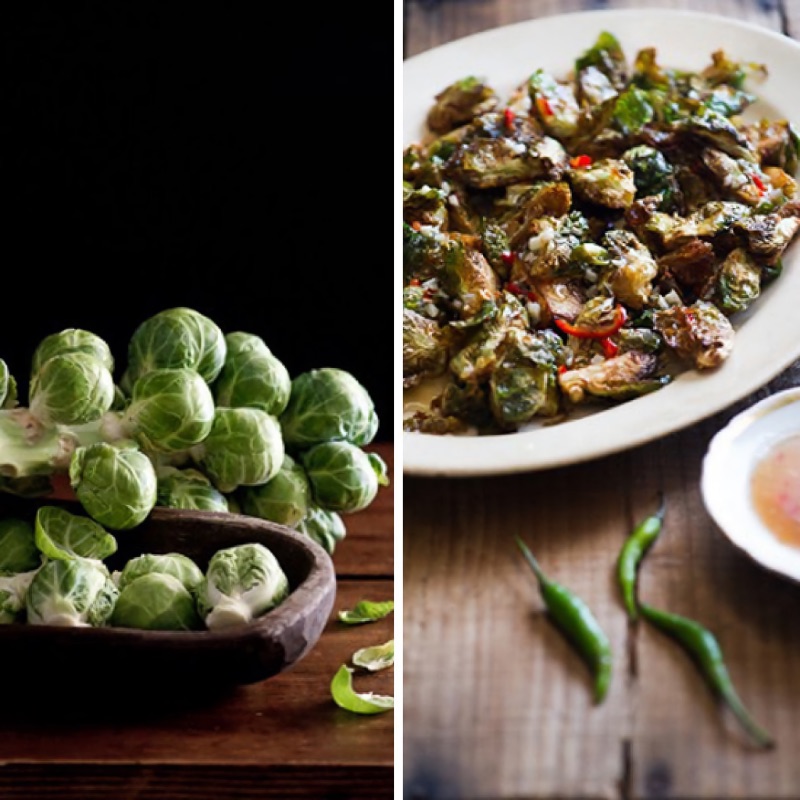 Or, another one from brussels sprout-loving The First Mess, this time featuring a garlicky orange tahini dressing.
This article was written by Need Supply Co. Editors from Food & Wine and was legally licensed through the NewsCred publisher network. Please direct all licensing questions to legal@newscred.com.