True or false: The best part of a baked potato is the toppings. If you agree, then this loaded baked potato and cauliflower soup from Lindsay Maitland Hunt's Healthyish: A Cookbook with Seriously Satisfying, Truly Simple, Good-For-You (But Not Too Good-For-You) Recipes for Real Life is perfect for you. A blend of potato and cauliflower makes for a creamier, lighter soup, then pile your bowl high with all the classic baked potato toppings (naturally).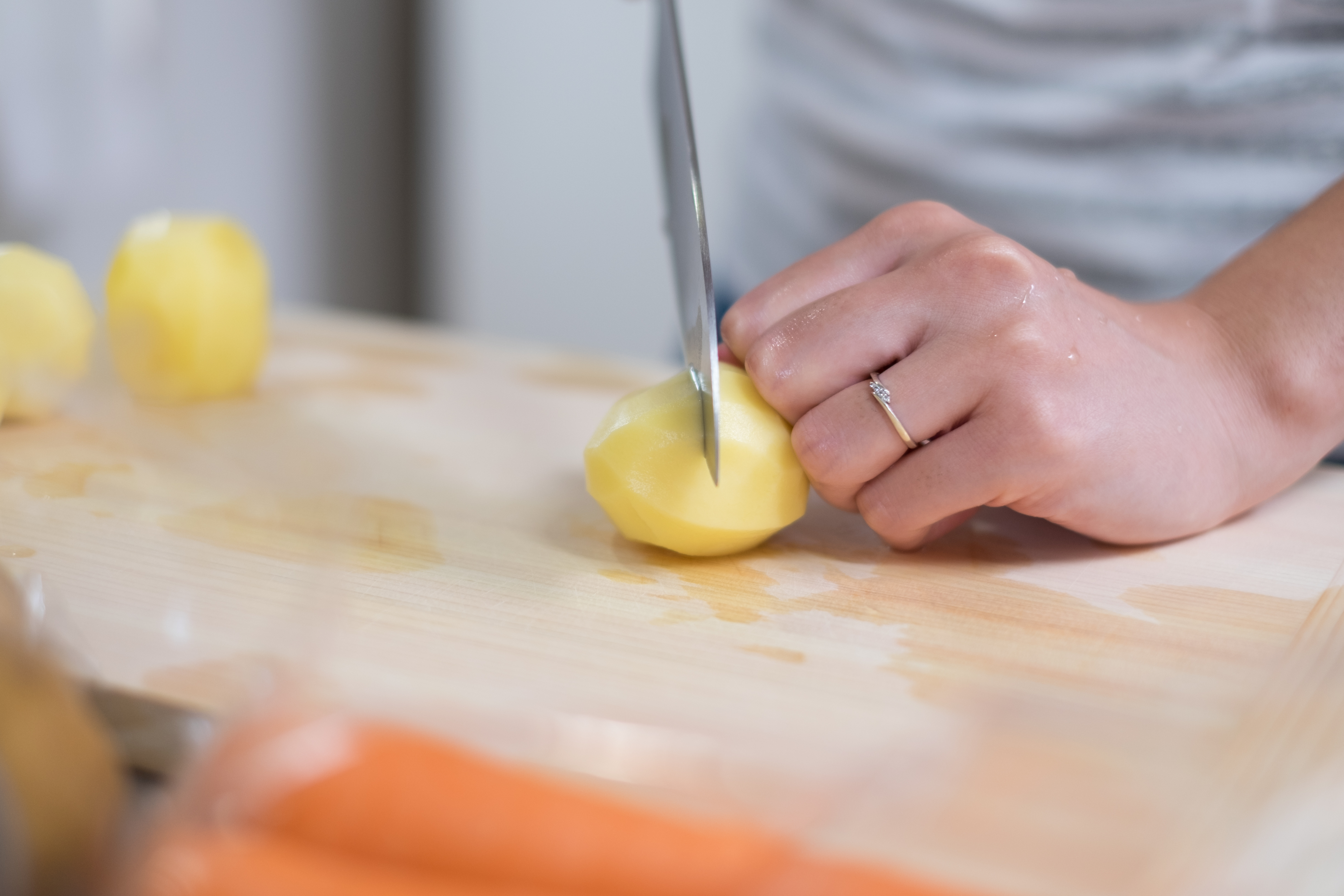 4 large slices extra-thick cut bacon
2 onions, chopped (about 2 cups)
Kosher salt and freshly ground black pepper
2 large russet potatoes, peeled and cut into ½-inch pieces (about 5 cups)
1 medium head cauliflower, cut into small florets (about 6 cups)
8 cups (2 L) chicken stock
Sour cream, chopped fresh chives, and grated cheddar cheese, for serving
1. Heat a large soup pot over medium-low heat. Place the bacon slices flat in the pot and cook, turning a couple times, until crispy and most of the fat has drained from the bacon, 8 to 12 minutes. Using tongs, transfer the bacon to a paper towel-lined plate, leaving the fat in the pot.
2. Add the onions, 2 teaspoons salt and
 1 teaspoon pepper. Cook, stirring often, until the onions are translucent and soft, 10 to
12 minutes.
3. Stir in the potatoes, cauliflower and stock, cover, and bring to a boil over high heat. Reduce to a strong simmer and cook, stirring here and there, until the potatoes are very soft, 15 to 20 minutes.
4. Purée the soup, using a blender in batches or a handheld immersion blender. Taste and season with additional salt and pepper, if you like. Slice or tear the cooked bacon into bite-size pieces and sprinkle it over bowls of the soup. Serve topped with sour cream, chives and cheese.
This article was from PureWow and was legally licensed through the NewsCred publisher network. Please direct all licensing questions to legal@newscred.com.