On this week's episode of Mad Genius Live, Food & Wine Culinary Director Justin Chapple sticks it to the man. Er, the meat. And by that, we mean he's making skewers. From Nigerian suya to Japanese yakitori, Chapple takes us around the world in a segment focused entirely on summer grilling.
The recipes that Chapple features this week all come from the Food & Wine June 2018 issue. Labeled as a summer starter kit, the magazine includes all of the best warm-weather foods, like BLT smash-burgers and strawberry gelato cake. Chapple's column focuses on easy-to-make and even-easier-to-eat skewers, which are the perfect party food because they can be consumed with one hand — leaving the other hand to hold a glass full of rosé.
You definitely need two hands, however, when it comes to prepping and cooking skewers, even though the techniques involved are simple. Chapple says, "Not all skewers are created equal." Here's Chapple's rundown of the best types of skewers for all different kinds of meat: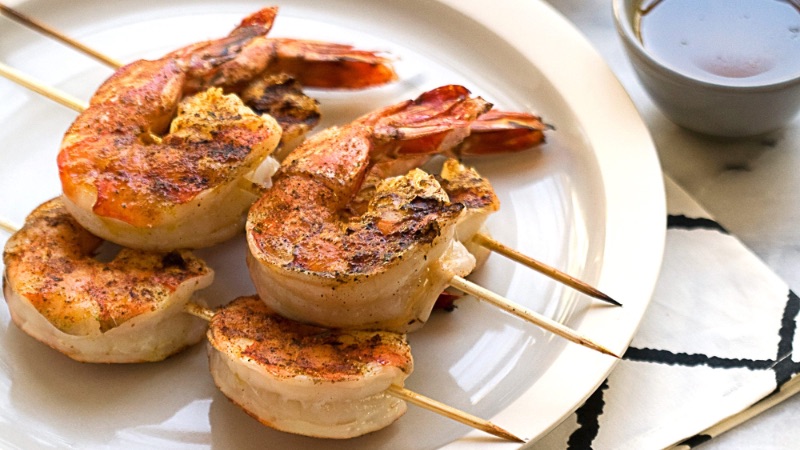 Classic wooden skewers
These long, compostable sticks work best with thin cuts of meat as well as vegetables that are likewise cut thin. The rough texture of the wood enables raw food to grasp onto the skewer, thereby preventing the food from sliding around. Chapple uses this type of skewer to make Beef Suya, making sure to soak the sticks in water (filling up a baking sheet as a shallow water bath is a good way to do this) before threading on the meat.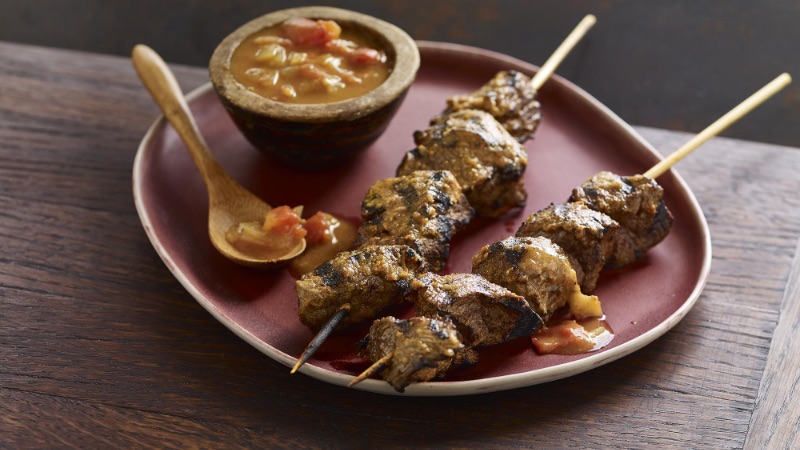 Short wooden skewers
Since these skewers are shorter than the classic ones, they require less food, which makes them better suited for appetizer-sized bites, like Chapple's Piri Piri Chicken. If you're unable to find these skewers, Chapple recommends using a chef's knife to cut down the classic wooden skewers into the desired length. Remember to soak them!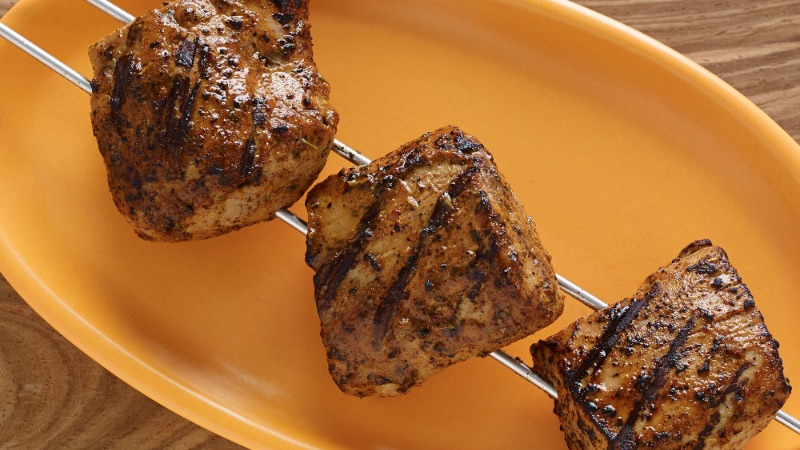 Double-pronged skewers
These gimmicky-looking tools are, according to Chapple, "not a one-trick pony." In other words, they're worth it because they actually work. Really well. They're great for anything that has a tendency to spin around, like zucchini and shrimp. These skewers are also the best option for delicate fish like salmon, which can easily split or flake. Chapple uses these for his Salmon Yakitori, which sandwiches salmon cubes between pieces of baby bok choy. While technically, you could make these skewers yourself with two classic wooden ones, the helpful thing about the metal version is that they're connected at the top.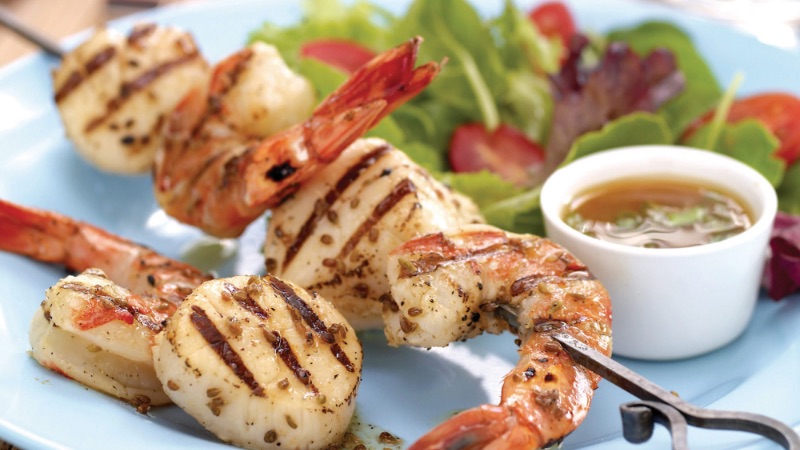 Metal skewers
While metal skewers come in all sorts of shapes and sizes, the flat, wide ones that Chapple uses for his Lamb Kofta are the best option for cooking ground meat. Kelsey Youngman, Food & Wine's Test Kitchen Manager, says that the width of these skewers helps hold onto the meat while the metal itself conducts heat. With this combination, the meat cooks on the inside and chars on the outside.
This article was written by Nina Friend from Food & Wine and was legally licensed through the NewsCred publisher network. Please direct all licensing questions to legal@newscred.com.