Serving a selection of cheeses seems like a straightforward endeavor. Round up your favorites, throw them on a plate with crackers, and you're good to go, right? Serving a next-level cheese board is actually a bit more complicated than that, and the pros want you to avoid some common mistakes.
We chatted with cheese and wine pairing expert Kirstin Jackson, Kiri Fisher (owner of The Cheese School of San Francisco and Fisher's Cheese + Wine), and American Cheese Society Certified Cheese Professional Rachel Perez about how to avoid some common cheese-serving blunders.
But remember—it's all cheese, so the "mistakes" are obviously still delicious.
Mistake: Serving cheese straight out of the refrigerator.
If you avoid only one *don't* on this list, let it be this one. "I would say the top mistake would be serving cheese too cold, because you want it to come to room temperature," Jackson says. "Think of it like decanting wine before serving to reveal all the scents and flavors you possibly can, but with butterfat. Cheese is shy when cold." Perez recommends taking your cheese out of the refrigerator and plating it one hour before serving, since it's easier to arrange when it's below room temperature. Set your board aside, let it warm up, and then enjoy your cheeses as they were intended.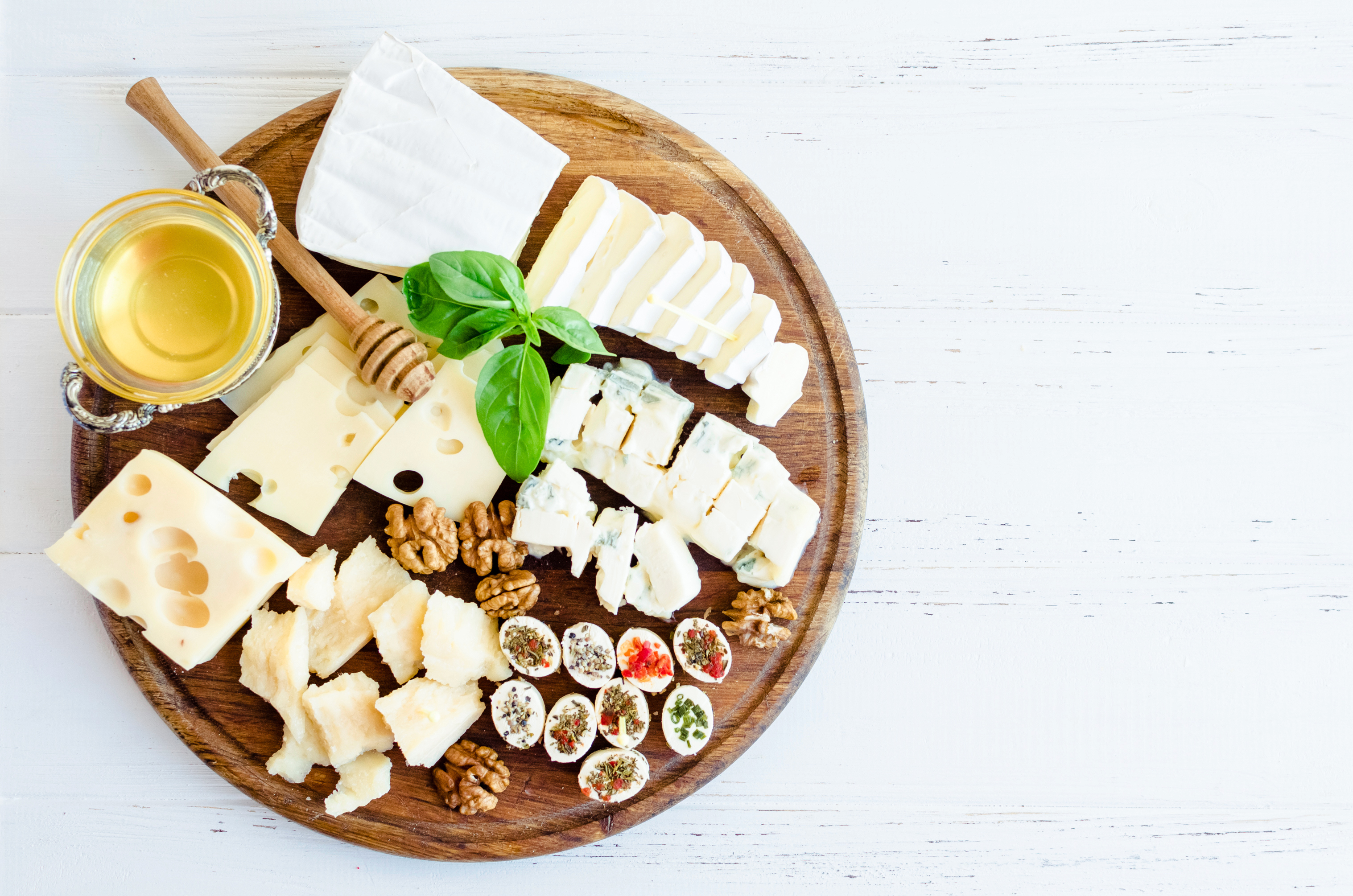 Mistake: Shying away from variety.
"As long as you have a mix of flavors and textures on a plate, you're golden," Jackson says. "Don't shy away from trying something new on a cheese plate." She adds that this goes for the foods you pair with your cheeses, too: "Throw in some wild cards, or holiday pairings, like gingerbread men or truffles. So often it's the most ridiculous-sounding pairings, or the two things that were just sitting next to each other on the cheese platter so you tried them, that end up changing your cheese life."
Mistake: Overdoing variety.
"Cheese isn't cheap, and if you put too much out, people won't remember any of it," Perez warns. To give your star cheeses their chance to impress, she says to limit your selection to four or five at most, while Fisher says to consider serving even fewer for a smaller gathering. Within your handful of cheeses, though, be sure to choose various milks, ages, textures, and flavors to avoid monotony and allow each cheese to make an impression. As for the overall amount to serve, Perez says counting one ounce per cheese per person is a good general rule of thumb ("a little less for strong cheeses, and a little more for soft, creamy cheeses").
Mistake: Overlooking aesthetics.
When you're serving standout cheeses, you might assume their tastes and textures will speak for themselves. As Fisher points out, though, we also eat with our eyes, which is why you should avoid simply "plopping cheeses on a platter": Instead, "dress up that cheese board [with] dried, dehydrated, and fresh fruit, jams, chutneys, pickled things, nuts, chocolate, a variety of crackers, herbs," and more, arranged with visual effect in mind.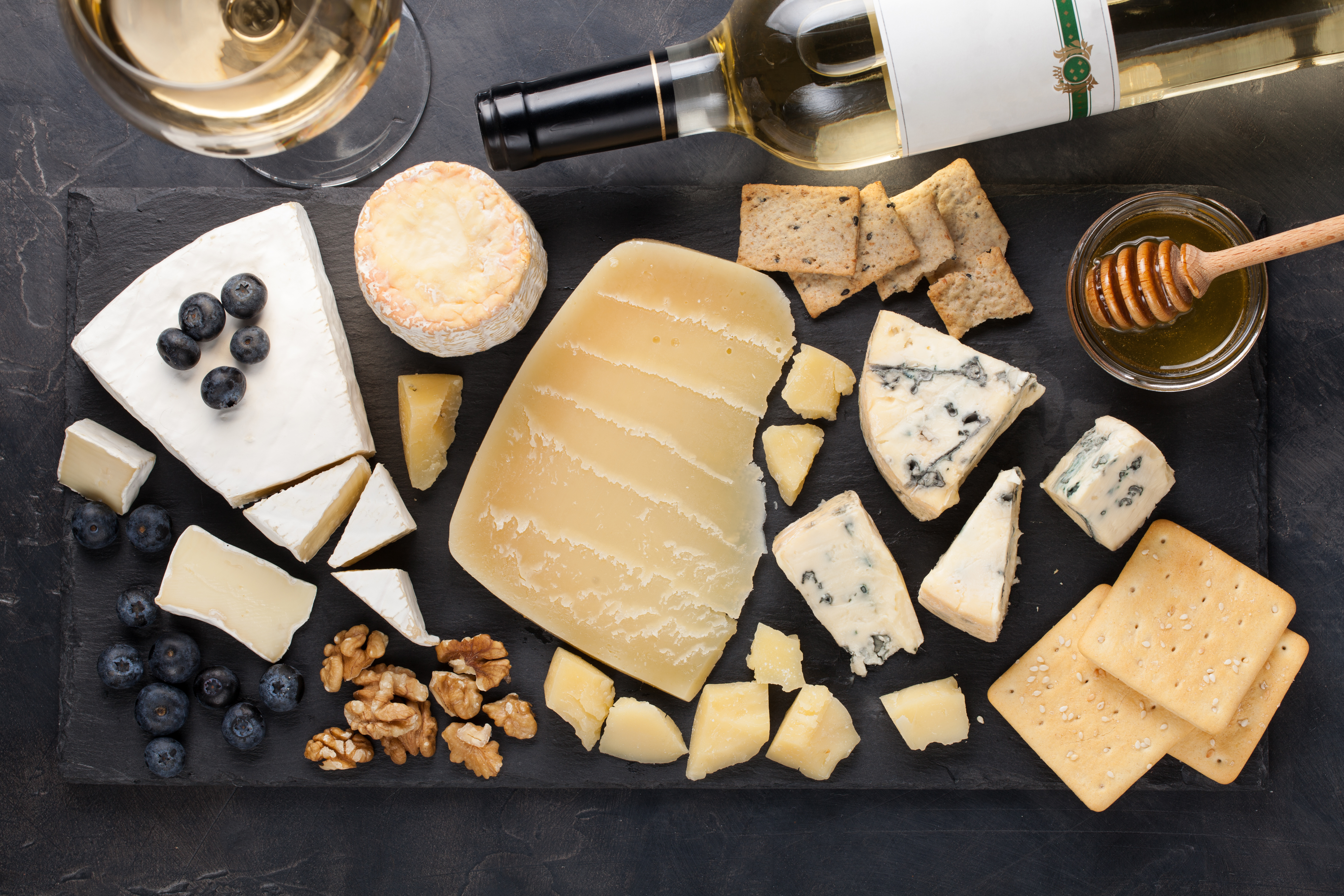 Mistake: Being afraid to chunk or cut cheese.
"Aged and crunchy cheeses like old Goudas, Parmigiano-Reggiano, or farmhouse cheddars look gorgeous when cascading in chiseled chunks across a cheese board," Jackson says. (Bite-sized cheese chunks are also irresistible to grazing guests.) If you do opt to cut your cheese in advance of serving, don't feel as though you have to cut each entire piece into individual servings. Fisher recommends cutting just one serving of Camembert, for example, and placing the piece alongside or on top of the wheel to both invite guests to dig in and demonstrate what a single portion looks like.
Mistake: Serving the same board for every occasion.
When you plan to serve your cheese board is key to choosing what goes on it, Fisher says. If your cheese course is an appetizer, for example, it's a good idea to go lighter with fresh, young cheeses like burrata alongside berries in the summer or truffle honey in the colder months — you don't want to overpower your guests' palates (or appetites) with anything too heavy. If you're serving your cheese board at dessert, she says, you can go a little bigger, with picks like a luxurious triple crème or fudgy blue.
This article was written by Hayley MacMillen from Food & Wine and was legally licensed through the NewsCred publisher network. Please direct all licensing questions to legal@newscred.com.