If you live in New Orleans and you have knife needs, you go to Coutelier. The artisan shop, which is a darling of restaurant chefs and home cooks alike, sells a wide range of hand-forged Japanese knives and cooking tools, as well as knife care services like sharpening. (They just opened in Nashville, too.) Owners Jacqueline Blanchard and Brandt Cox, both chefs who worked in some of the country's top kitchens (French Laundry, Bouchon, Benu), hope to educate consumers about high-quality knives—choosing the perfect one, yes, but also treating it like the treasure it is.
"Having a great knife makes cooking so much more enjoyable, when you have this joy of cutting through something that's so easy and effortless," Blanchard says. "Plus it's going to last you a lifetime and can even be an heirloom for your kids."
If you want to get the most out of that fancy new knife you bought—and have it last long enough to actually be an heirloom—follow these tips from the experts.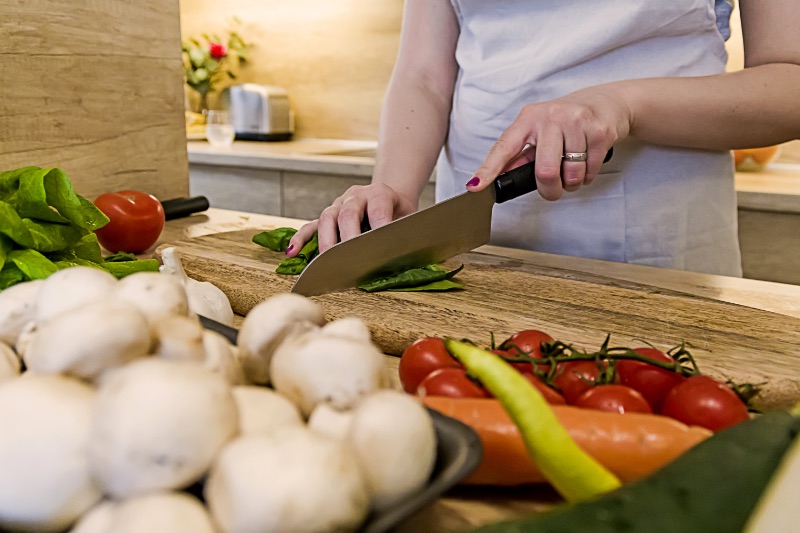 Whatever you do: Don't put them in the dishwasher.
The biggest mistake people make at home, according to Blanchard and Cox, is putting their knives in the dishwasher. Newer high-powered dishwashers can even warp the steel. You always want to hand wash and hand dry your knives.
"Use a kichen rag or soft sponge—be gentle," says Cox.
Remember that boning knives aren't for ... bones.
When it comes to knife work, bones are off-limits. Period. (And boning knives are designed for working around the bones and through the joints.)
"People assume that Japanese knives can go through anything, that they're like samurai swords," says Blanchard. They cannot go through bone. They are finely made, like jewelry."
And please don't try to cut through frozen food, either. That can also damage the knife.
Ditch the bamboo cutting board.
"What you're cutting on is almost just as important as the technique you're using," says Cox. "Hardwood is preferable. You can also use plastic or composite rubber. Especially when you're cutting raw proteins, so you can just put it in the dishwasher. Bamboo is a little too rough."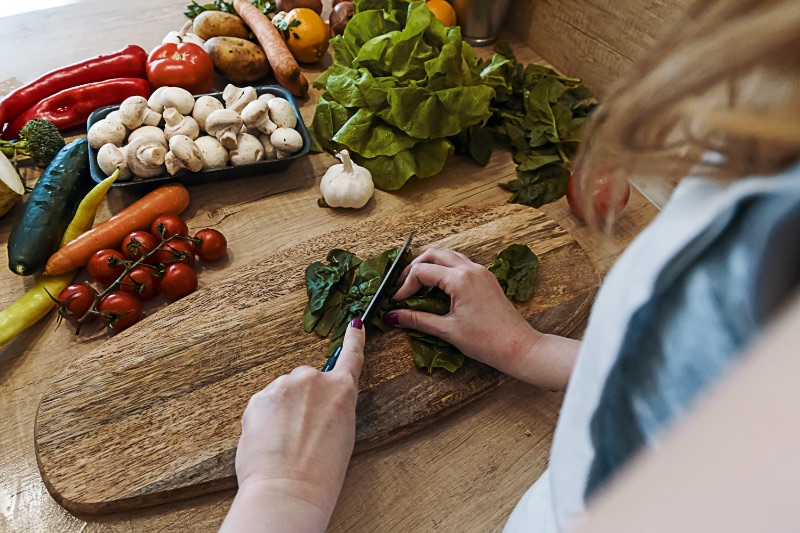 Learn the difference between honing and sharpening.
Both are important. Honing, which you should do more frequently, involves grinding the edge of the knife on a stone to even it out. The process doesn't sharpen the knife, but it fixes the blade's alignment, which makes it feel sharper and cut better. Sharpening, on the other hand, involves actually shaving off some of the blade, and should be done a few times a year (at home, or at a shop like Coutelier.)
""you don't want to sharpen or hone your knife on anything harder than the steel of the knife itself," says Cox, suggesting ceramic honing rods. "Hone your knife a couple times on each side – always use the same amount of passes on each side. Go ten or twelve. But if you're going more than ten or twelve on each side, and it doesn't go right back, then its time to sharpen."
Incorporate oil.
Applying oil to a carbon steel knife will help prevent any oxidation or rusting, though don't use any vegetable oils like canola or olive.
"What happens with vegetable-based oils is they get rancid," says Blanchard. "We use Tsubaki oil, Camellia seed oil, very thin and neutral. So you don't need a lot of it. You can get mineral oil."
In many respects, you want to treat your knives like they're cast-iron pans.
"For a stainless steel knife and carbon steel knife, you want to treat it like a cast-iron pan," says Cox. "Even for a stainless steel knife, some of our knives are high polished and contain nickel and silver." Humidity speeds up the oxidation process, causing the knives to rust, so you want to store them in as dry a place as possible.
This article was written by Maria Yagoda from Food & Wine and was legally licensed through the NewsCred publisher network. Please direct all licensing questions to legal@newscred.com.