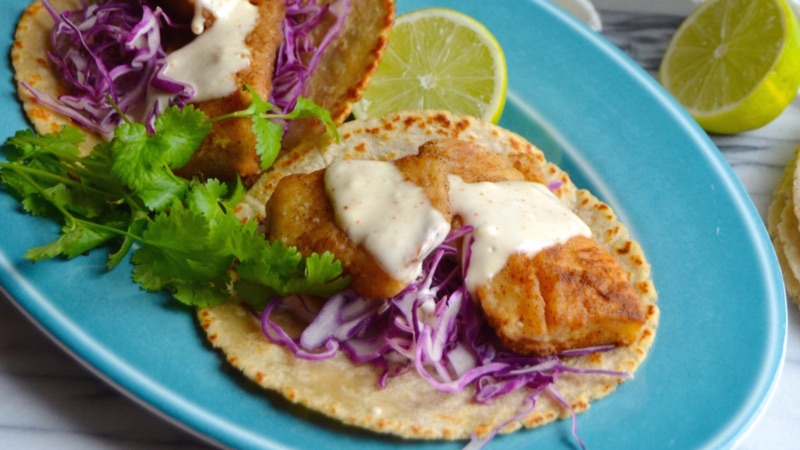 Tacos are the perfect summer food: Not only are they light enough to eat in hot weather and simple to assemble, but tacos are also the perfect vessel for fresh produce and grilled meat. As unfussy as tacos can be, however, there is a method for making them right—a handful of grated cheese and canned salsa will never do if you really want to impress. Aarón Sánchez, owner of Johnny Sánchez and judge on both MasterChef and Chopped, has spent much of his cooking career perfecting tacos. Here, he shares his best advice for achieving that wow-factor.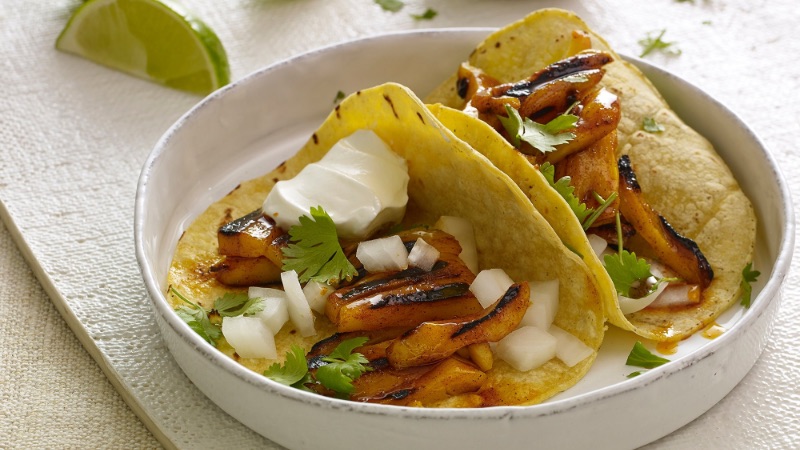 Marinade
At the moment, Sánchez is using beer—in particular, Miller Lite—as a seasoning in his cooking. "I think beer helps bring out the inherent flavor of whatever it is you're cooking," he says.
Along with beer, he adds "guajillo chili, acidity from vinegar, and herbaceousness from oregano," to his go-to marinade recipe. "Something with spice and herbs," he quips. "That's how I like to roll."
Sánchez also has an easy method for storing his marinating meat, which makes it easy to toss the pieces on the grill when he's ready to start cooking.
"I have plastic bags stacked in my fridge that don't take up a lot of room," he explains, "and I literally just pull it from a bag, and put it right on to the grill."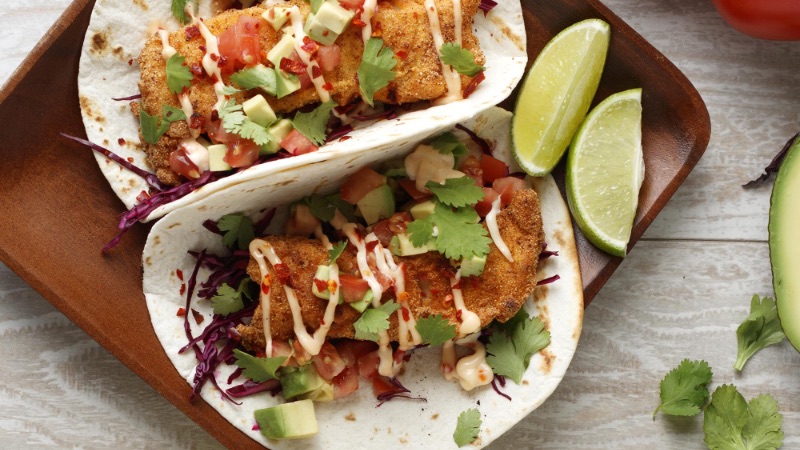 Spice
Try sticking to a heat level on your tacos that will give the ingredients a kick, without being too overwhelming.
"You can't go wrong with Chipotle. It's smoky, and it has a moderate amount of spice," Sánchez says. "That, with just lime juice and olive oil mixed with cilantro, makes the most divine sauce or marinade that you can ever have."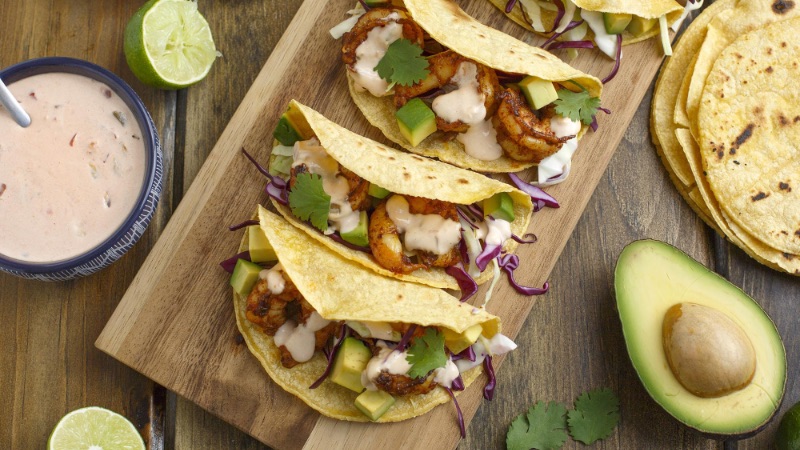 Meat
If you're new to taco making, planning a big party, or just looking for an easy option that won't take too much energy or effort, Sánchez recommends sticking with chicken.
"Chicken thighs, I think, are a dynamite option, because they don't dry out and they take marinades really well," he says.
What's his favorite way to dress chicken before tossing it on the grill and then wrapping it up in a tortilla?
"I would put chicken thighs in a beautiful guajillo dried chili base marinade, with Miller Lite, vinegar, garlic, and oregano," he says. "Put that in a plastic bag, and let it sit for at least 12 hours."
Sánchez adds that skirt steak is another great option (because it's affordable), but advises that newcomers to the grill should avoid pork, which can "easily dry out on the grill."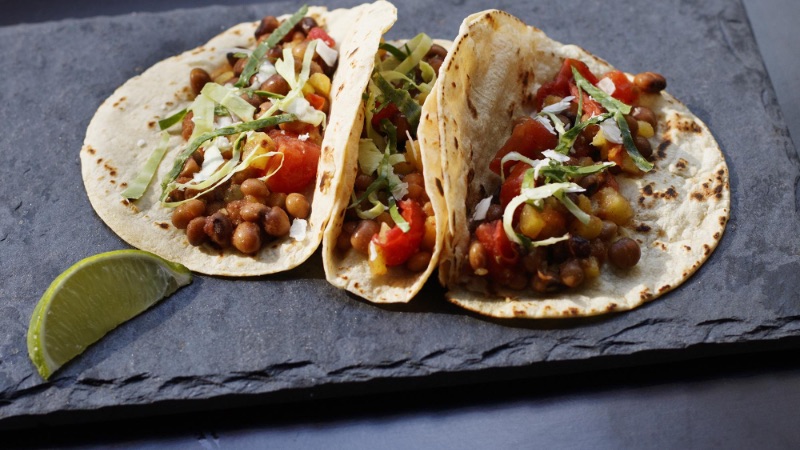 Salsa
The key to making a memorable salsa is to make sure it's fresh and uncomplicated—though that doesn't mean plain.
"The key is to have a green and a red salsa. Have tomatillo-based sauce, with avocado, cilantro, and lime, and a tomato-based sauce," he says.
There should be more on the table to offer your guests as toppings besides just salsa, though. Sánchez also recommends putting out marinated onions, along with some lime juice and some chili, and chopped cilantro and other herbs. That way, your guests can add their own flourishes.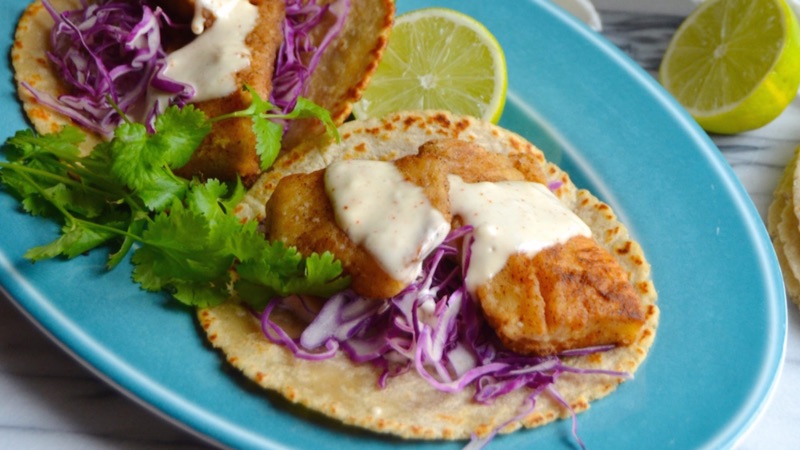 Tortillas
Don't worry: the rule for choosing tortillas is simple and easy to remember.
"If you have beef," says Sánchez, "It should go on a flour tortilla, and if you have seafood or vegetables, you go with corn. There's nothing wrong with a store-bought corn or flour tortilla."
This article was written by Elisabeth Sherman from Food & Wine and was legally licensed through the NewsCred publisher network. Please direct all licensing questions to legal@newscred.com.