A cast iron pan is one of the most important tools in any well-stocked kitchen. Besides being nearly indestructible, cast iron can be used in almost any setting imaginable, from the stovetop to in the oven to atop a campfire. However, if not cared for correctly, problems can arise with even the most well-seasoned examples. Here are five common problems with cast iron and how to fix them.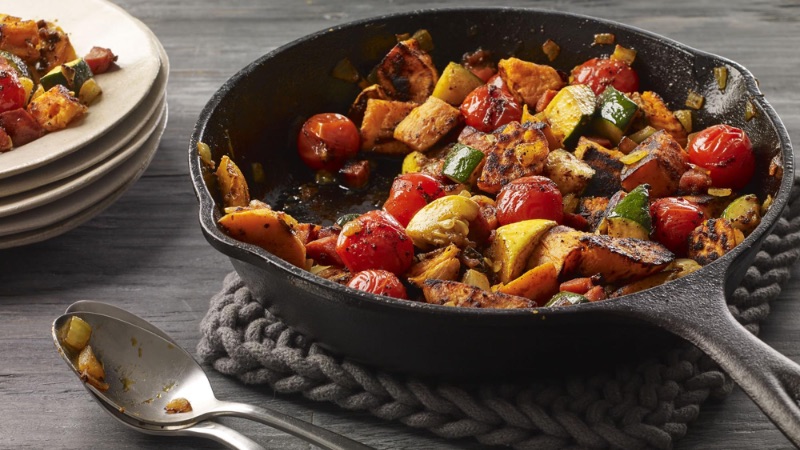 Complete uncertainty about how to clean cast iron.
There are a lot of opinions when it comes to how to best clean cast iron. Some swear by salt, and others use specific metal tools to keep their pans at peak performance. However, the truth is that you can clean your cast iron pan just like any other pan—with water and yes, soap (which won't hurt your seasoning). The key is to make sure your pan is bone dry after you clean it. Cast iron and long term exposure to moisture are not friends so rather than obsess over the best way to clean the pan, just focus on avoiding rust.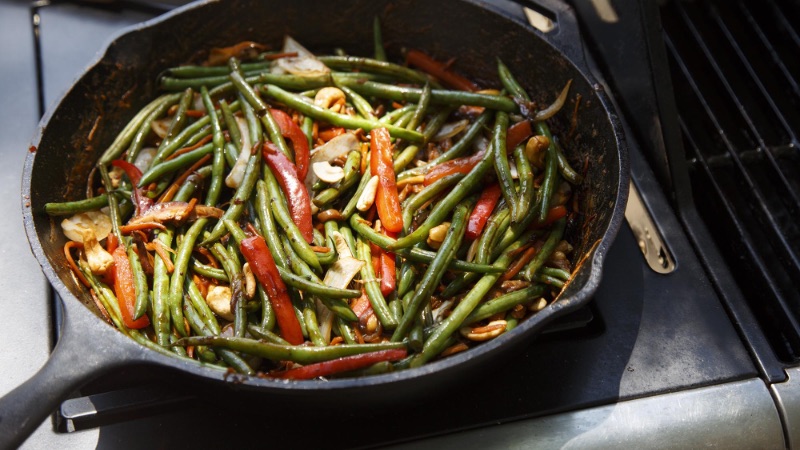 Complete uncertainty about how to season cast iron.
We promise, seasoning a cast iron pan is way simpler than you think. Simply coat the entire surface of your pan with a thin layer of vegetable oil and place it upside down in a 350-degree oven for an hour (make sure to put a sheet of foil on the rack below to catch any drips). Then turn the oven off and leave your pan inside the oven until the pan itself has returned to room temperature. Once it has cooled, coat the inside with a very small amount of oil to keep the pan lubricated.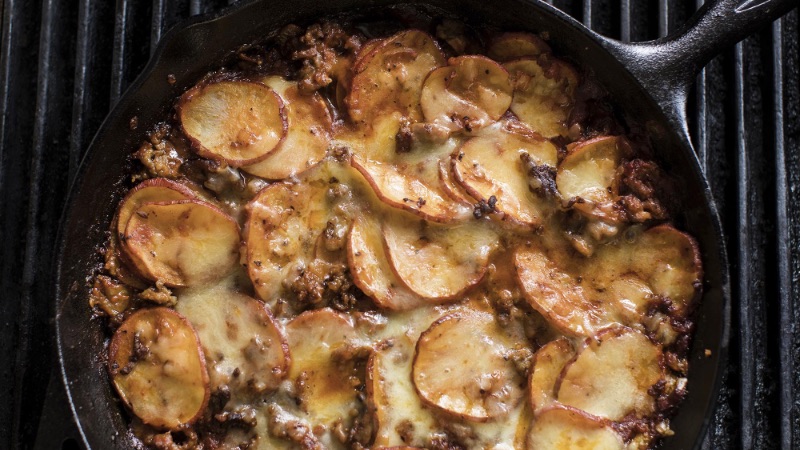 Food sticking to the surface of the pan.
Even if you've properly seasoned your cast iron pan, occasionally you'll encounter food sticking to the surface. This can come about for any number of reasons, including a lack of fat used when cooking with the pan or cooking something with high sugar content. The way to remedy this is by scrubbing out all of the stuck or burnt bits with the rough side of a sponge and then re-season the pan itself.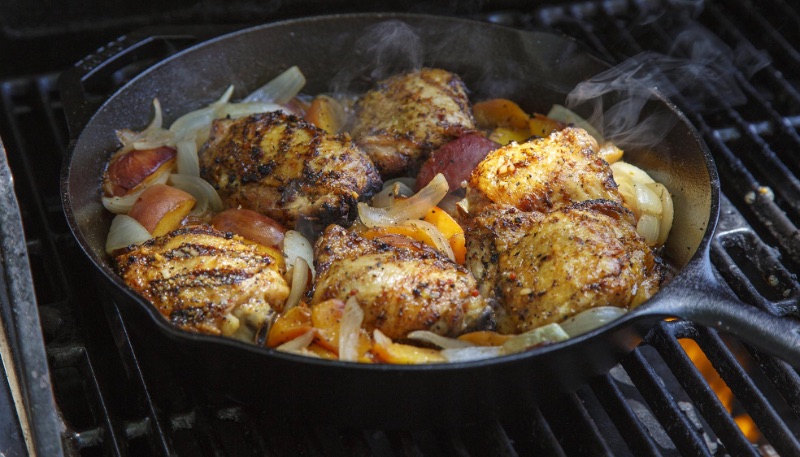 Rust appearing on the surface of the pan.
If you've inherited or purchased a super old, rusted out cast iron pan, you'll need to soak it in a vinegar bath (equal parts vinegar and water) for at least an hour to remove the rust itself. However, if your pan has simply collected a little rust after not being dried correctly, your best option is to scrub the rusted areas with steel wool or a soapy scrub pad to remove the rust before immediately drying the pan. Once the pan is dry, repeat the seasoning process if the area that rusted is part the cooking surface itself.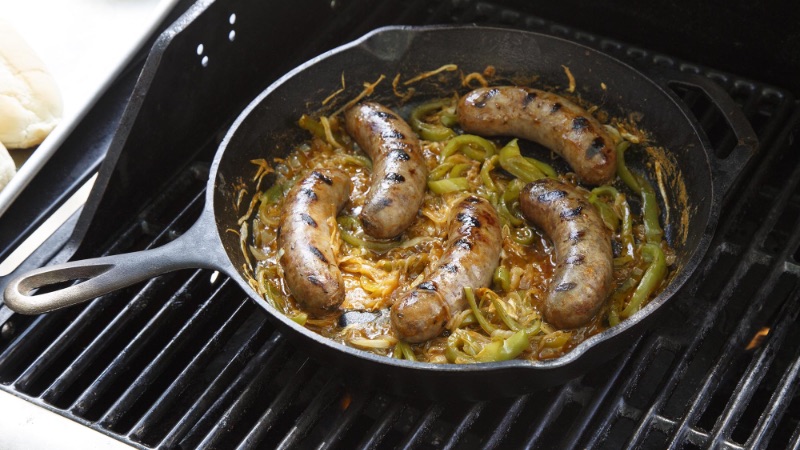 Inept seasoning.
If you're seasoning your pan, you'll need to wash it first. And then, before you apply the oil, you'll need to dry it thoroughly. If you leave any damp spots, you'll end up with a splotchy seasoning job. Cast iron will survive forever if it's well cared for, but it won't forgive your clumsy mistakes.
This article was written by Max Bonem from Food & Wine and was legally licensed through the NewsCred publisher network. Please direct all licensing questions to legal@newscred.com.