Caribbean cuisine – it's the ultimate mashup of fresh foods and flavors. Allspice, thyme and cumin are the earthy spices that create balance in Caribbean-inspired dishes like Jerk Chicken. (We added red pepper to our recipe because … well, who doesn't like a little heat?)
You're just three steps away from transporting your family to the islands with home-cooked Jerk Chicken with Roasted Plantains. Thanks to a bold, Jamaican-inspired blend of McCormick® Thyme, Allspice, Cumin and Red Pepper, you can add flavor via a time-saving rub.
Try it yourself.
Ingredients
Step-by-Step
1: Preheat oven to 425°F. Mix spices, salt and brown sugar in small bowl. Set aside.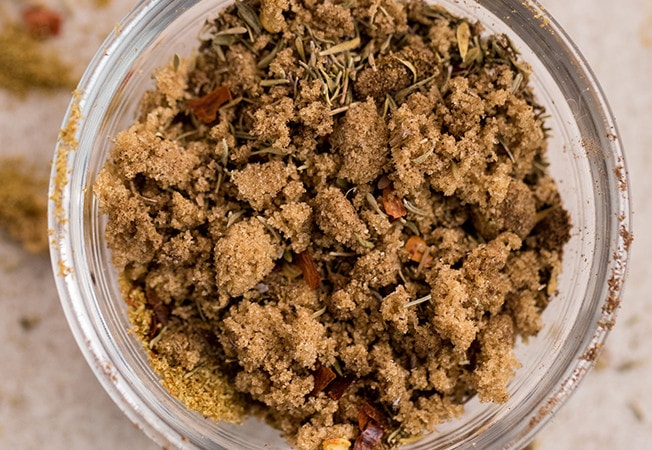 2: Prepare the plantains. Tip: Remove ends and score through the skin for easier removal.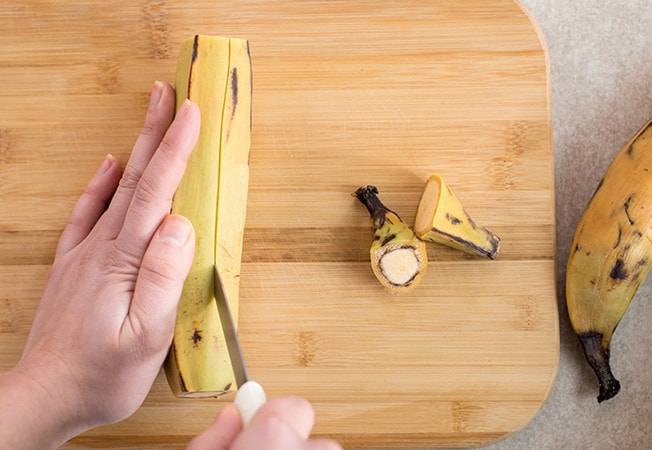 3: Spray foil-lined baking sheet with no stick cooking spray. Place chicken parts in center of baking sheet and arrange plantains around the chicken. Brush chicken and plantains with oil and sprinkle with seasoning mixture.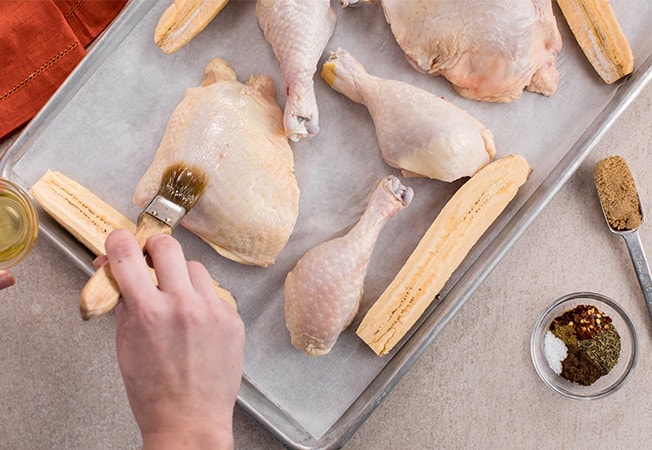 4: Roast 30 to 45 minutes or until chicken is cooked through, turning plantains halfway through cooking.