Part of tofu's charm is its chameleon-like ability to soak up any and all flavors it's paired with, and boy does this sheet pan supper really show it off. Between the crispy edges, smoky flavor and a sticky blanket of barbecue sauce, this recipe is going to make you see tofu in a whole new light.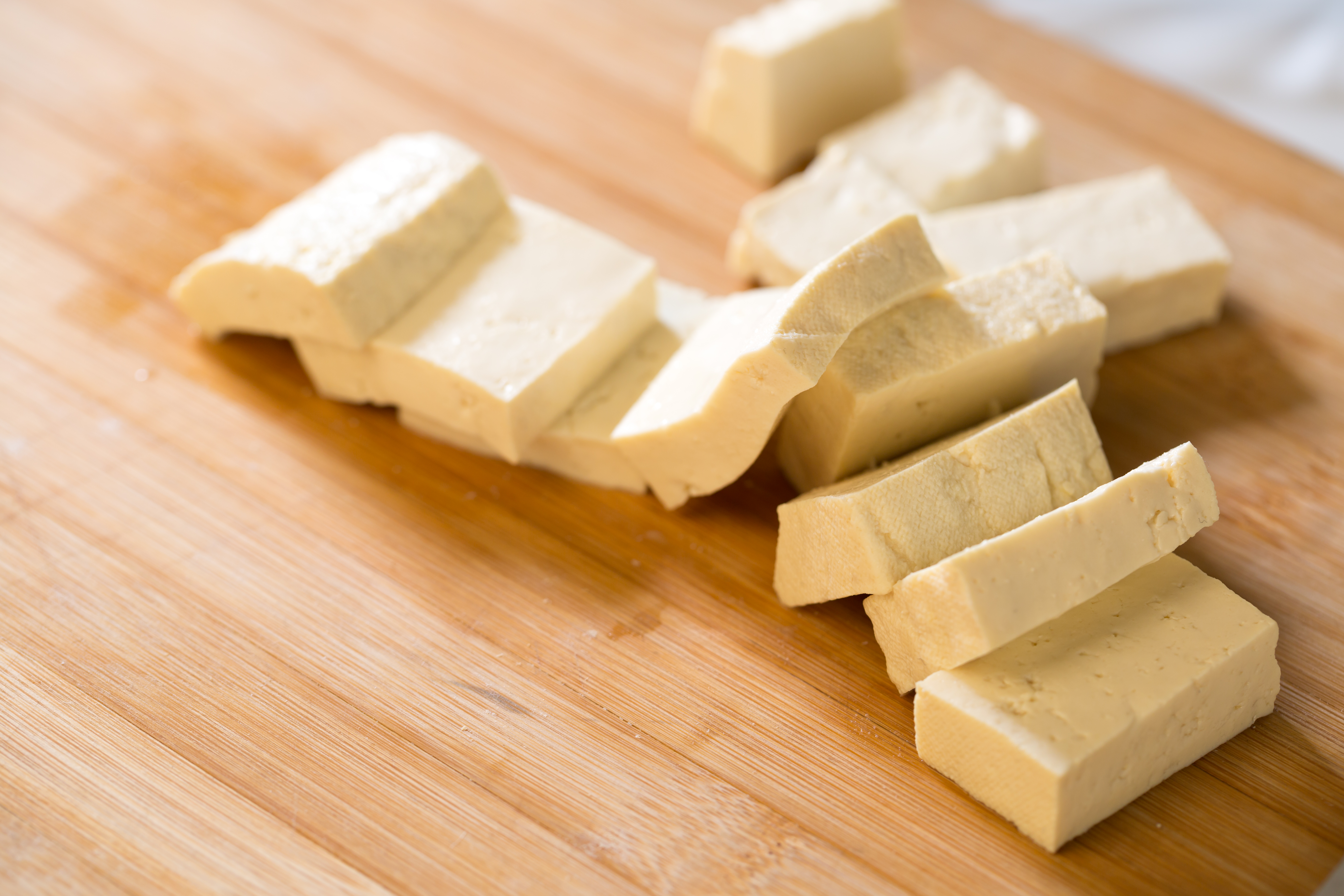 This recipe relies on both a dry rub and a generous slick of barbecue sauce to bring a big punch of bold flavors and crunch to this sheet pan supper. Start by first cooking the chunks of tofu with a coating of olive oil and dry spice rub -- this allows them to dry out and crisp up around the edges, while absorbing the flavors of the spices. Once cooked, toss the hot nuggets of tofu with sauce as soon as they come out of the oven and dig in!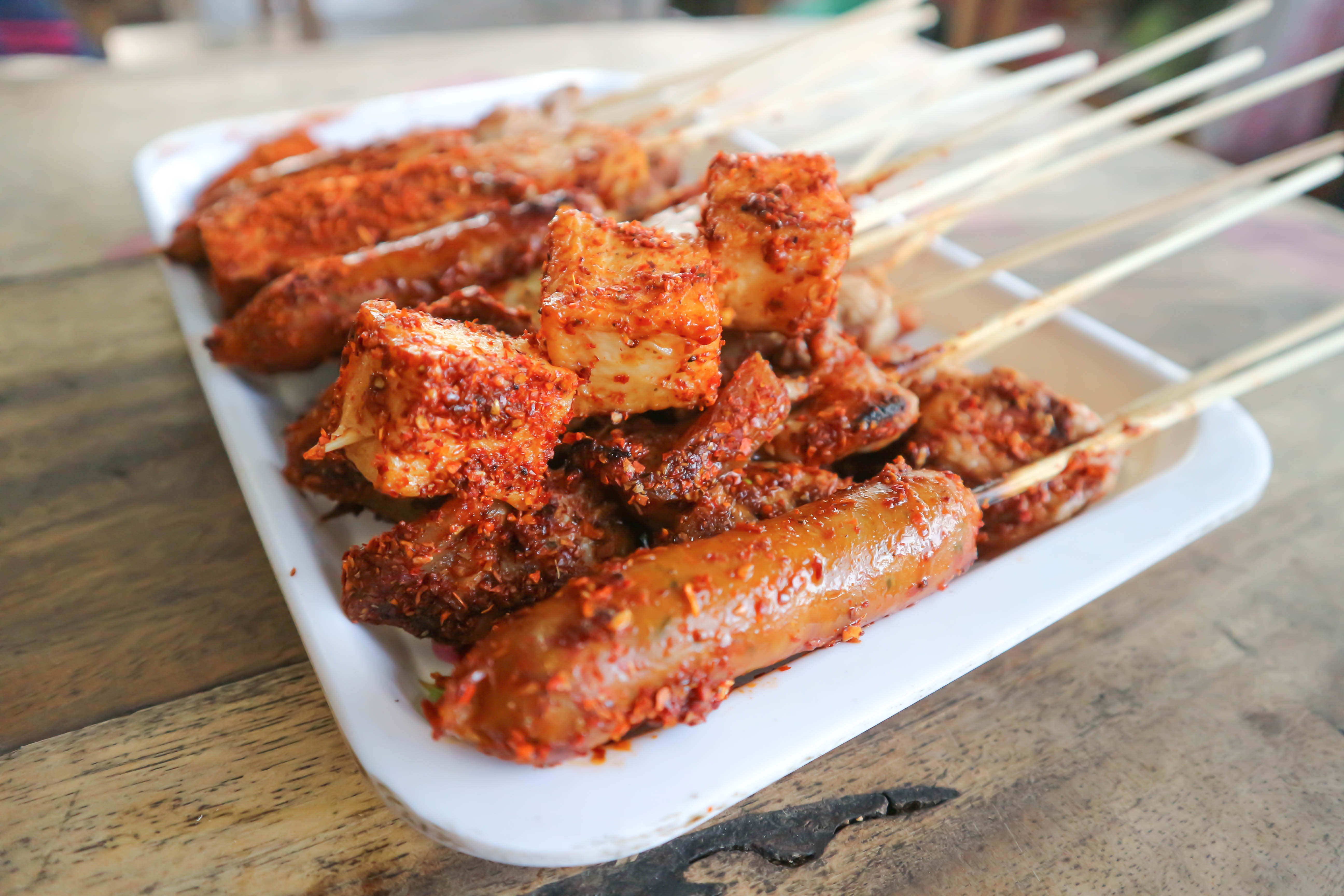 I used to cut my tofu into evenly sized squares or neat triangles, and then our managing editor, Lauren, mentioned she'd been tearing her tofu into jagged pieces after making a recipe from Bon Appetit. I tried it for myself almost immediately and haven't cut a block of tofu since. Now each piece of tofu has more crispy edges, thanks to the jagged peaks and nubby sides tearing tofu creates.
Sheet Pan Barbecue Tofu
Serves 2 to 4
14 to 16 ounces extra-firm tofu, drained and patted dry
1 1/2 teaspoons paprika
1 teaspoon ground cumin
1 teaspoon chili powder
1 teaspoon garlic powder
1/2 teaspoon kosher salt
1/4 teaspoon smoked paprika
1/4 teaspoon freshly ground black pepper
1 1/2 tablespoons olive oil, plus more for the baking sheet
1/4 cup barbecue sauce
Wrap the block of tofu in a few layers of paper towels, then set on a dinner plate or cutting board. Weigh it down with a heavy object like a skillet, pot, or large can while the oven preheats. Tear the tofu into bite-sized pieces.
Arrange a rack in the middle of the oven and heat to 425 F. Lightly coat a rimmed baking sheet with olive oil.
Meanwhile, place the paprika, cumin, chili powder, garlic powder, salt, pepper and smoked paprika in a medium bowl, and stir to combine. Pour in the oil, and stir to combine. Add the tofu, and gently stir to evenly coat. Place the tofu in a single layer on the prepared baking sheet.
Roast, stirring every 10 minutes so it cooks evenly, until the tofu is crisp all over, 30 to 35 minutes total. Drizzle the tofu with the barbecue sauce and toss to combine.
Recipe Notes: The tofu can be pressed and torn up to one day in advance and stored in an airtight container in the refrigerator until ready to cook. Leftovers will keep for up to four days stored in an airtight container in the refrigerator.
This article is written by Kelli Foster from The Kitchn and was legally licensed via the Tribune Content Agency through the NewsCred publisher network. Please direct all licensing questions to legal@newscred.com.