Here's the quickest and easiest way to jazz up fresh fruit. Whisk Greek yogurt, peanut butter, and the sweetener of your choice -- honey, maple syrup or agave -- together and you've got a creamy dip for apple and banana slices, strawberries and more. It's not only an extra-fun way to eat fresh fruit, but it also adds some protein to the snack, rounding it out and making it one that's sure to keep anybody's stomach from rumbling until the next meal rolls around.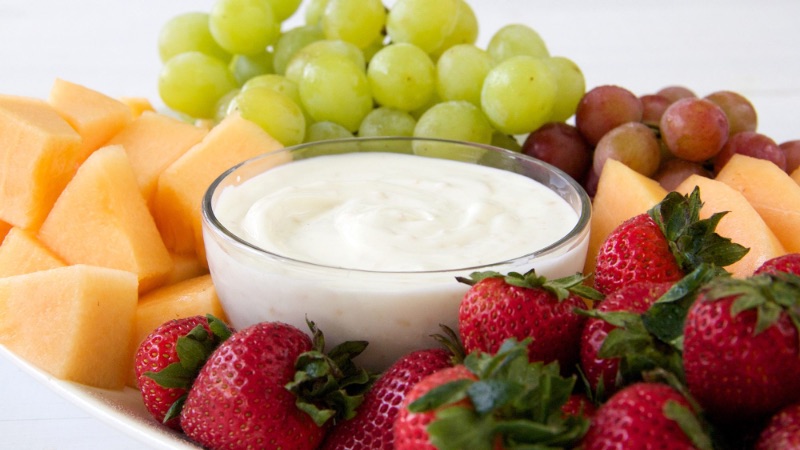 Not only is this sweet dip quick to assemble, but it also calls for ingredients you most likely already have in your kitchen. That means it's the perfect choice for panicked after-school (or after-work) snack situations when it appears there's almost nothing to eat. It also keeps well in the fridge, so you can whisk it together one day and enjoy it over the course of the week.
This snack has plenty of potential for modifications as well. Shake a little ground cinnamon, nutmeg or even cardamom into the mix if you're up for making this a four-ingredient situation, or swap the peanut butter in for almond butter if you prefer. Regardless, just be sure to have plenty of cut fresh fruit ready to go -- because as fast and easy as it is to make, it will get eaten up even faster.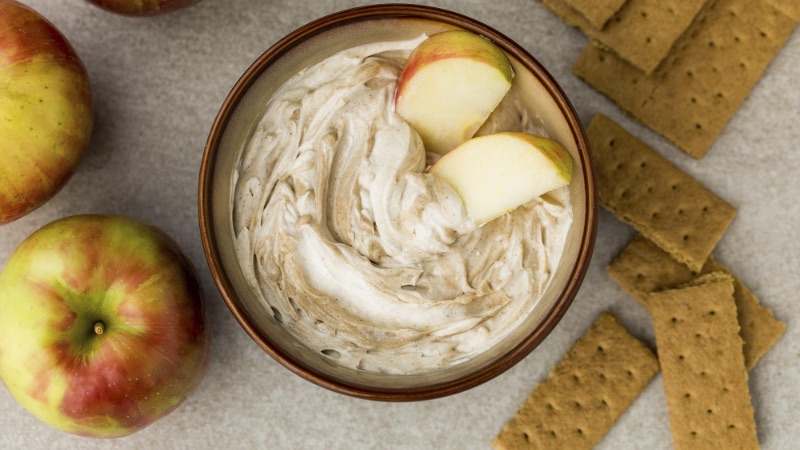 3-Ingredient Peanut Butter Fruit Dip
Makes about 2 cups
1 1/2 cups whole or 2 % plain Greek yogurt
1/2 cup creamy peanut butter
2 tablespoons honey, maple syrup or agave nectar
Whisk all the ingredients together in a medium bowl until smooth. Serve alongside cut fruit for dipping.
Recipe notes: The dip can be stored in an airtight container in the refrigerator for up to five days.
This article is written by Sheela Prakash from The Kitchn and was legally licensed via the Tribune Content Agency through the NewsCred publisher network. Please direct all licensing questions to legal@newscred.com.