Holiday entertaining is no picnic. Thanksgiving is the biggest home cooking day of the year, but it can be filled with panic. What if the guests refuse to talk? What if there are last-minute guests when there is not enough room? What if the table doesn't look good? Worst of all, what if the food doesn't turn out? As everyone who has ever been a host knows, giving holiday parties can create serious entertaining anxiety, even for the pros.
Even though I am a professionally trained chef, I have suffered from entertaining or party anxiety on more than one occasion. The first time I ever hosted Thanksgiving, I made a turkey that was so dry that everyone at the table wanted much more gravy than I had prepared. We all had a good laugh. Needless to say, I learned how to make a juicy turkey after my debacle.
When I owned up to my worries that the food wouldn't be good enough and that I didn't know how to make a pleasing table setting, I began to see how I could solve these problems. I did research online about ways to arrange a simple table and lost my fear of that task. I researched recipes ahead of time and tried them before my holiday party. Most importantly, I threw out perfection as a goal.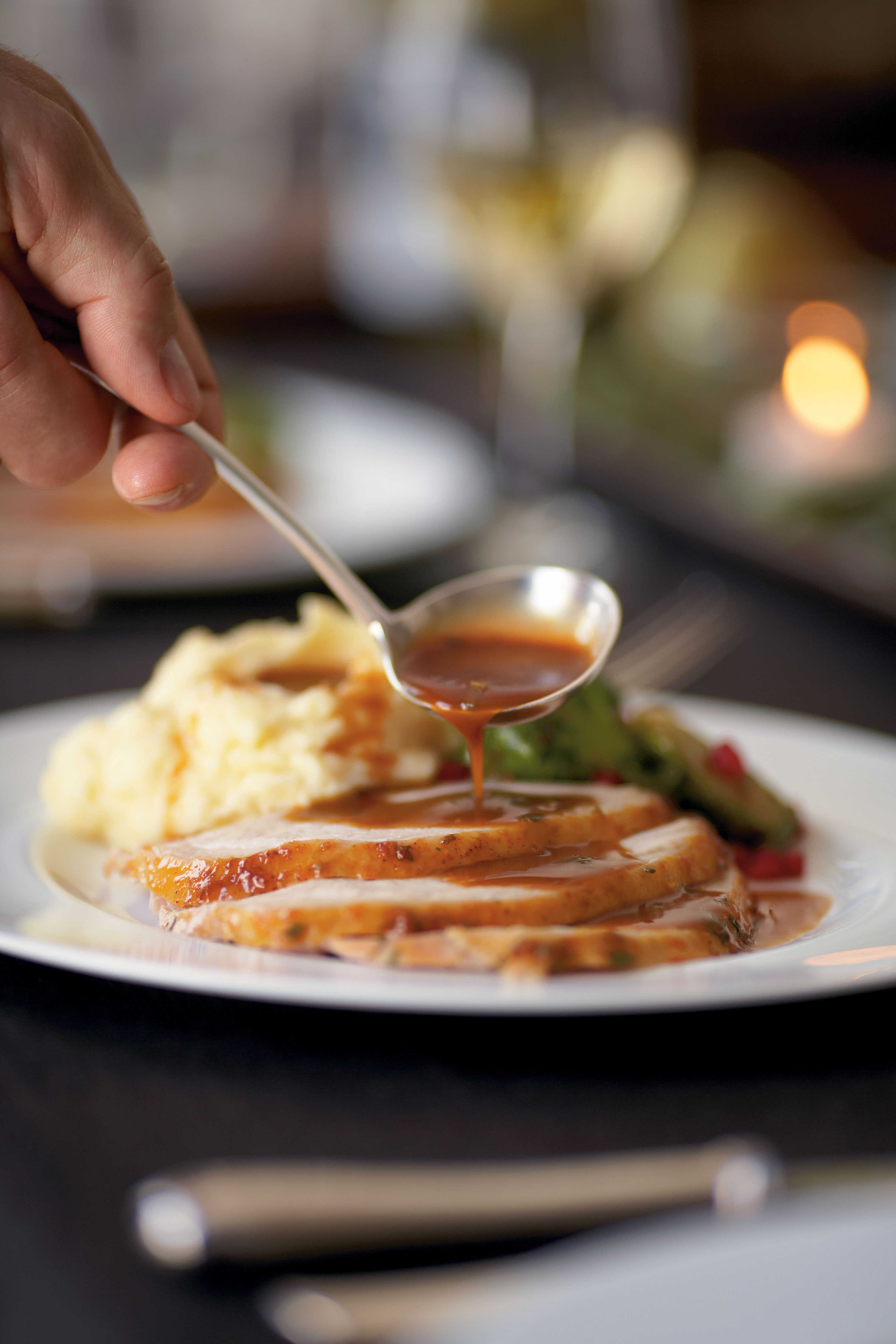 Here are some tips for lowering holiday entertaining anxiety:
1. Plan your guest list carefully so there won't be any family or guest "freak outs" at your table. You don't have to invite the crazy, alcoholic uncle. My motto is: "If my guests can't behave, they can't come." And that alone often decreases my anxiety.
2. Think like a home cook. Set your sights on doable dishes that you know will turn out and not cause needless stress. Don't experiment!
3. Choose your menu in advance; then you can make lists for shopping and tabletop items, and you can create a cooking schedule.
4. Anticipate: If you know you are having a tough week before the party, use your lists for pantry items and beverages, and buy ahead.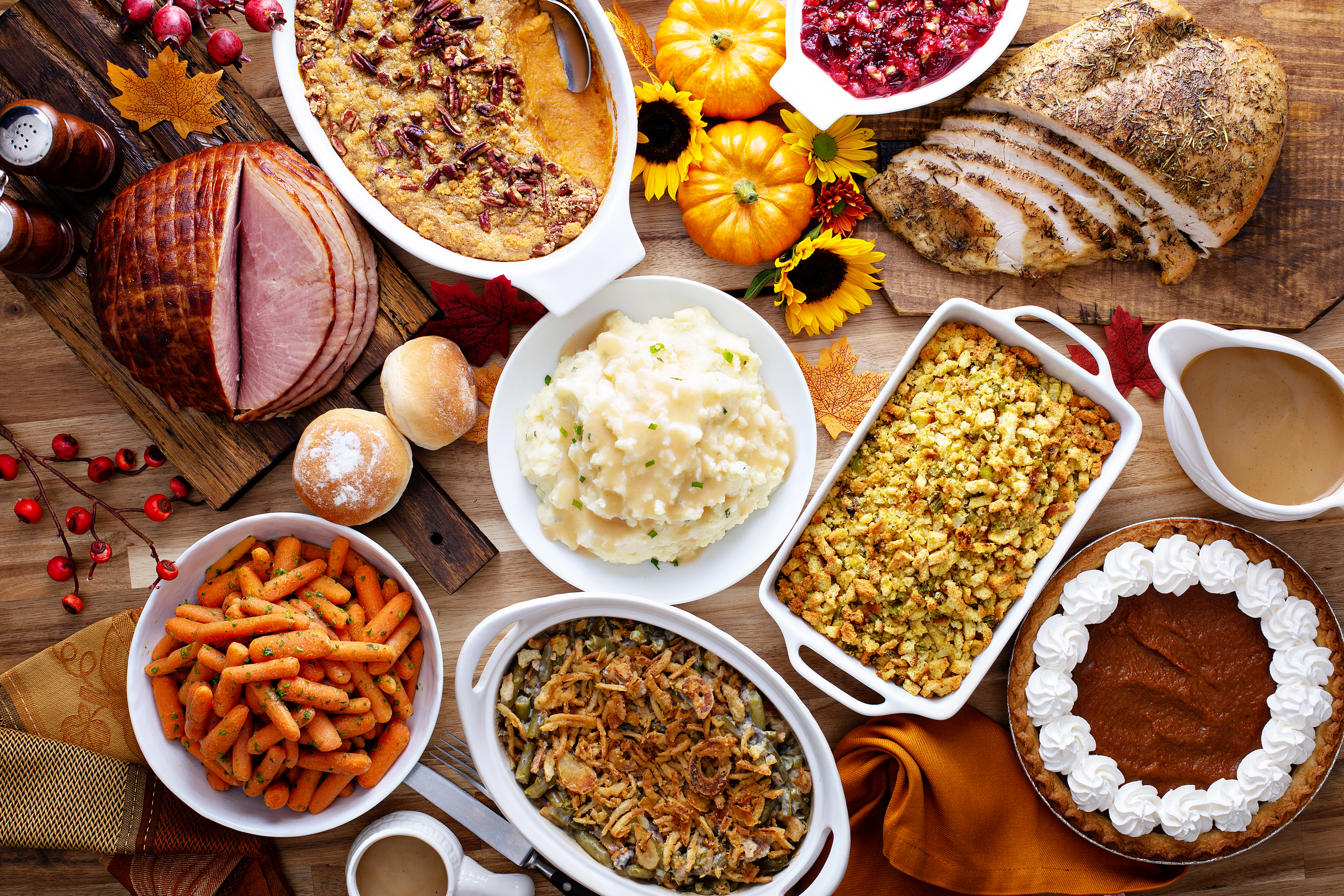 5. If you are buying flowers, remember to plan enough time for them to bloom for the party. A couple of days should be fine.
6. Be flexible. If your table isn't big enough, use an inexpensive portable one for guest overflow. If you don't have help, simplify -- no last-minute or complicated dishes that take too much time.
7. Pick up certain dishes from your favorite takeout place, or have a potluck to round out the menu. You don't have to make everything. I like to make the turkey, gravy and stuffing and ask guests to bring complementary dishes such as mashed potatoes, cranberry sauce, sweet potatoes, cornbread, dressing and dessert. You can also order dessert from a bakery.
8. Think of your kitchen as a prep kitchen, cooking make-ahead dishes in advance. You can even make dishes through the first couple of steps and finish them on Thanksgiving.
9. Make enough food so that the next day you can enjoy the leftovers and relive the fun of the party with NO work involved. That is my favorite meal.
This article is written by Diane Rossen Worthington from Seriously Simple and was legally licensed via the Tribune Content Agency through the NewsCred publisher network. Please direct all licensing questions to legal@newscred.com.