From Beauty and the Beast to yin and yang, the world is filled with opposites that attract. The same is true of food. There are some flavours that don't look like they should ever mix, but when you put them on a plate, magic happens. Here are some examples of unlikely food pairings that will make you wrinkle your nose at first, but go together surprisingly well.
Surprising sides and mains
Most people crave candy. A lot of people love bacon. But not many would think of combining them, and what reckless person would add chili powder into the mix? We would, in the form of this Chili-Spiced Candied Bacon recipe.
Combine three ingredients — bacon, sugar and fiery Chili Powder — by baking these little strips of awesomeness in the sugar and the chili. You'll find yourself with a recipe that's more than the sum of its parts. These make great snacks. You might even have some left over by the end of the day (and pigs might fly).
Ah, vanilla. It goes so well in ice cream, pancakes, and … seafood sauce? Don't knock it till you've tried it. A little Pure Vanilla Extract in this Tahitian-style Seafood with Vanilla Sauce recipe blends vanilla's gentle sweetness with the floral notes from white wine. Fragrant diced onion makes up the trio. It's the perfect sauce for a succulent mix of white fish and shrimp. Watch your dinner guests' skepticism disappear in smiles of delight with the first bite.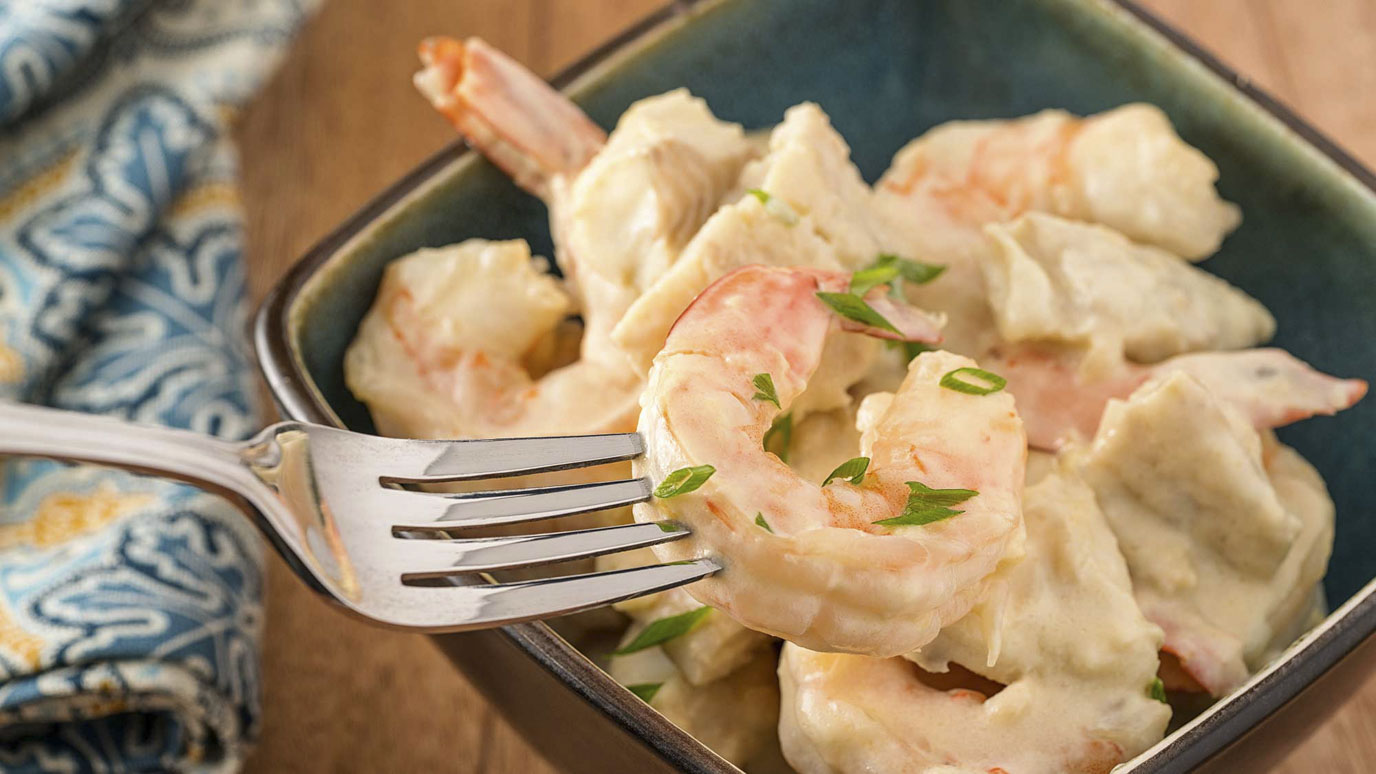 Strange but sweet desserts
Continue your journey into unusual flavour pairings with some dessert options that will get the whole family talking. Whoever heard of garlic and ice cream? Be brave and try out this Black Garlic Ice Cream with Vanilla and Honey dessert. The secret lies in the variety of garlic. Black garlic is aged so the flavour softens into a sweeter seasoning with hints of licorice and caramel.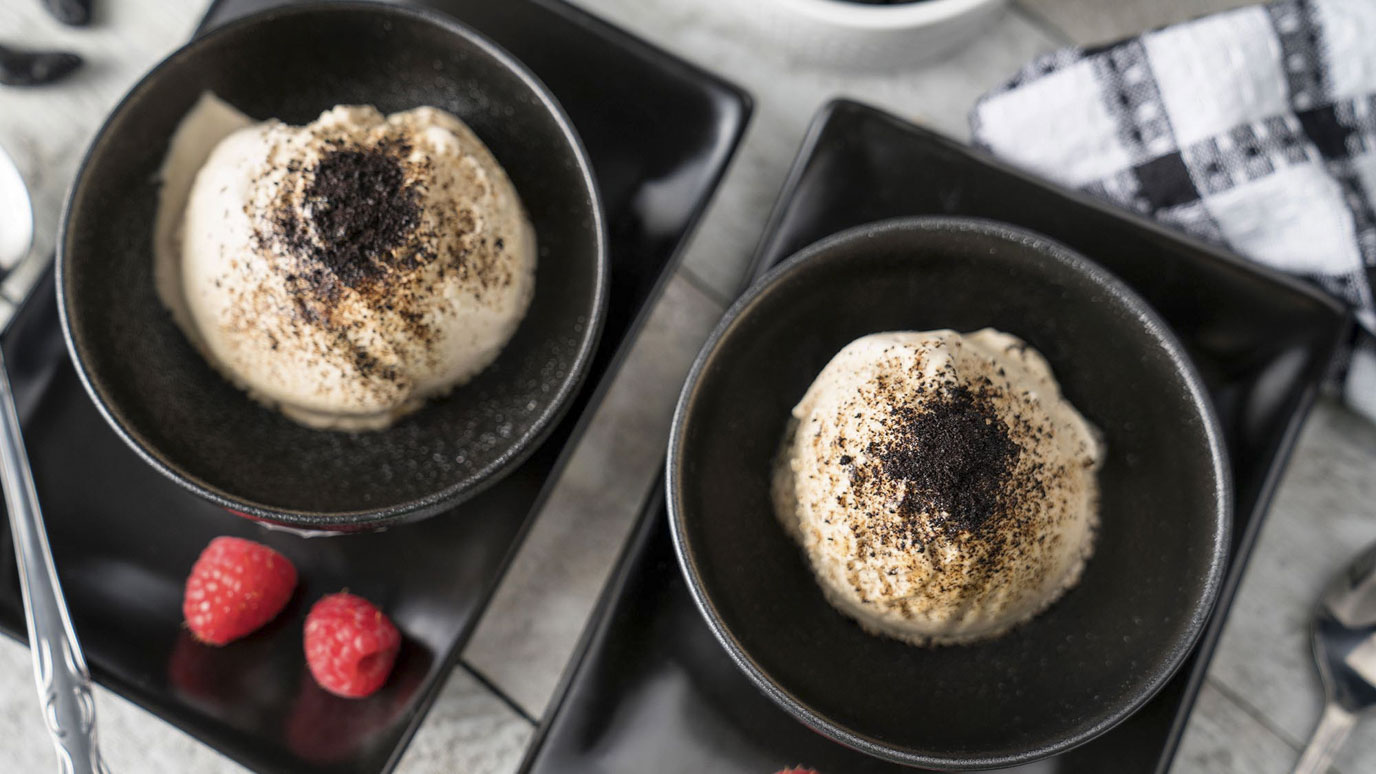 Nothing says fall like a pumpkin filled with, um, custard. Strange, but true. Coconut Custard Baked in a Pumpkin might not be a typical dish, but that doesn't make it any less delicious.
This recipe, which is based on a popular Thai dish, bakes the custard directly inside the pumpkin for a rich, creamy dessert that will amaze friends and family during the holidays. Allspice and cardamom evoke warm fall flavours, while sweet, chewy dried cranberries and chopped candied ginger provide an elegant edge to this exciting dessert dish. Slice into wedges and serve warm.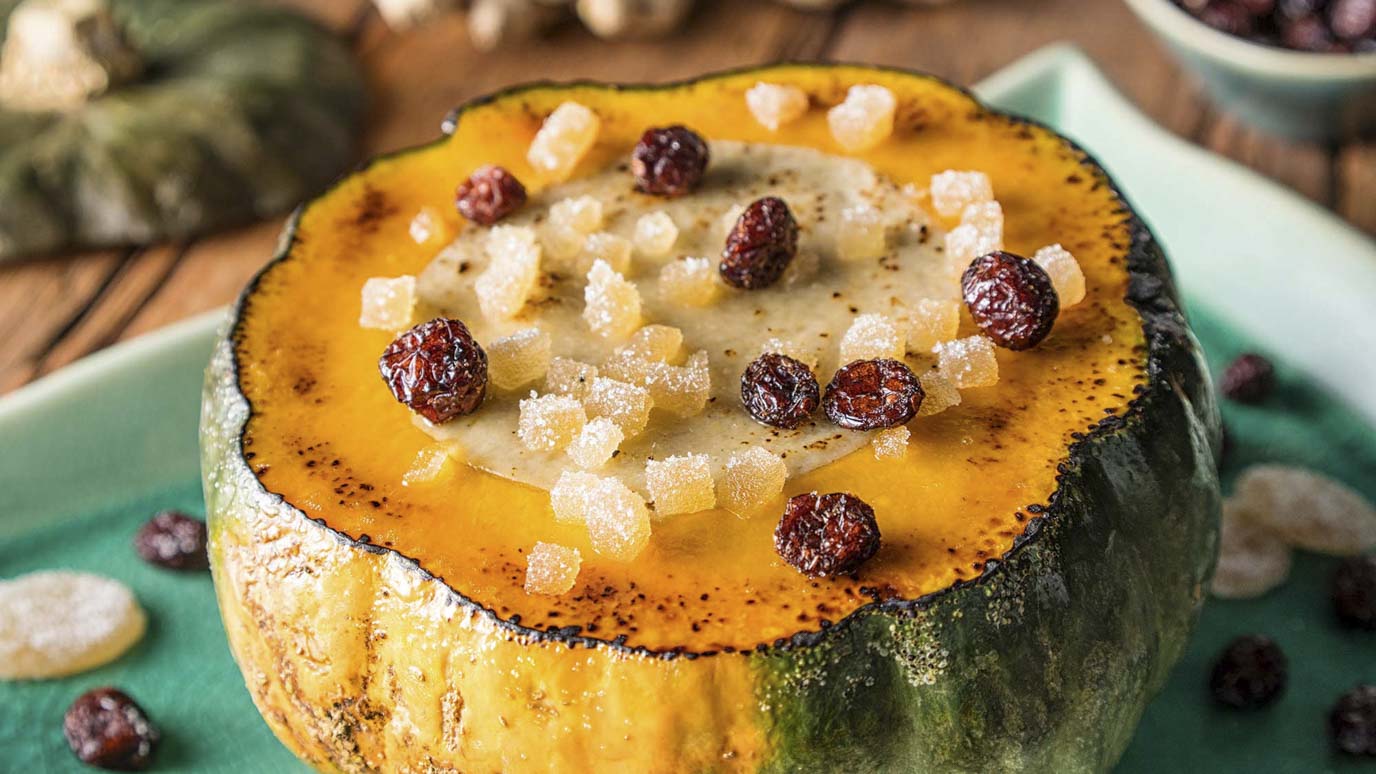 Unusual drinks to delight your taste buds
If you want more than a regular lemonade, then consider these drinks, which combine unlikely flavours to create a talking point in a glass. One of our favourite is this Blood Orange, Beet and Cardamom Sipping Sour.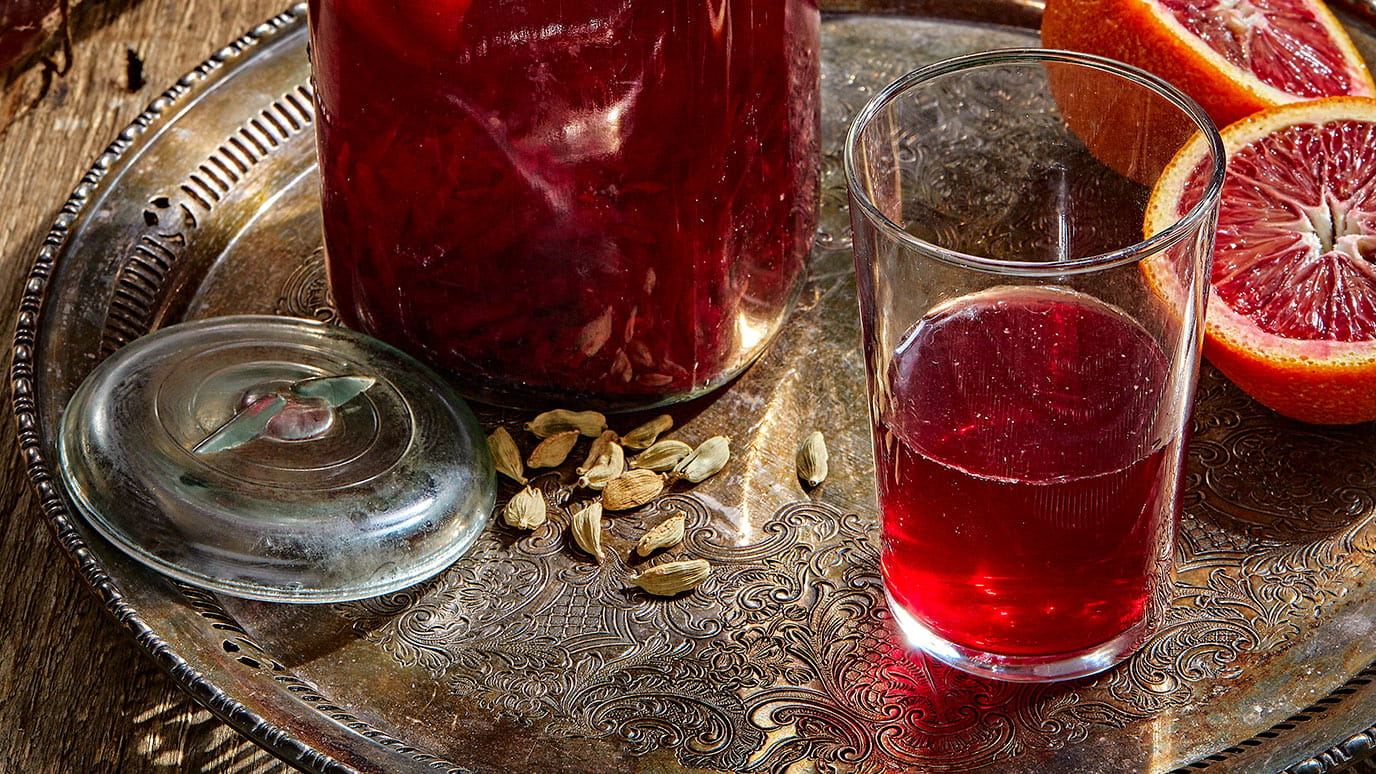 Blood oranges marry sweet and tart flavours in a rich, crimson fruit that carries lots of visual appeal. It pairs surprisingly well with grated deep red beet. Spices bring out the colour in this drink, including cardamom with its warm, sweet and spicy notes, along with cinnamon, ginger and clove. Cider vinegar adds a little more complexity. Serve this sipping drink as-is, or blend with a little vodka or gin for a cocktail option.
Mix ice and fire in a glass with this Chili Spiced Watermelon Rosé Granita recipe. Cool, fresh watermelon marries with chili powder to create a unexpected rose wine-based cocktail option.
Chamoy sauce brings a dizzying array of extra flavours to this recipe. This classic Mexican concoction combines apricot jam with sweet, chocolatey Ancho Chili Pepper and lime to add a lively zing to an already appealing drink.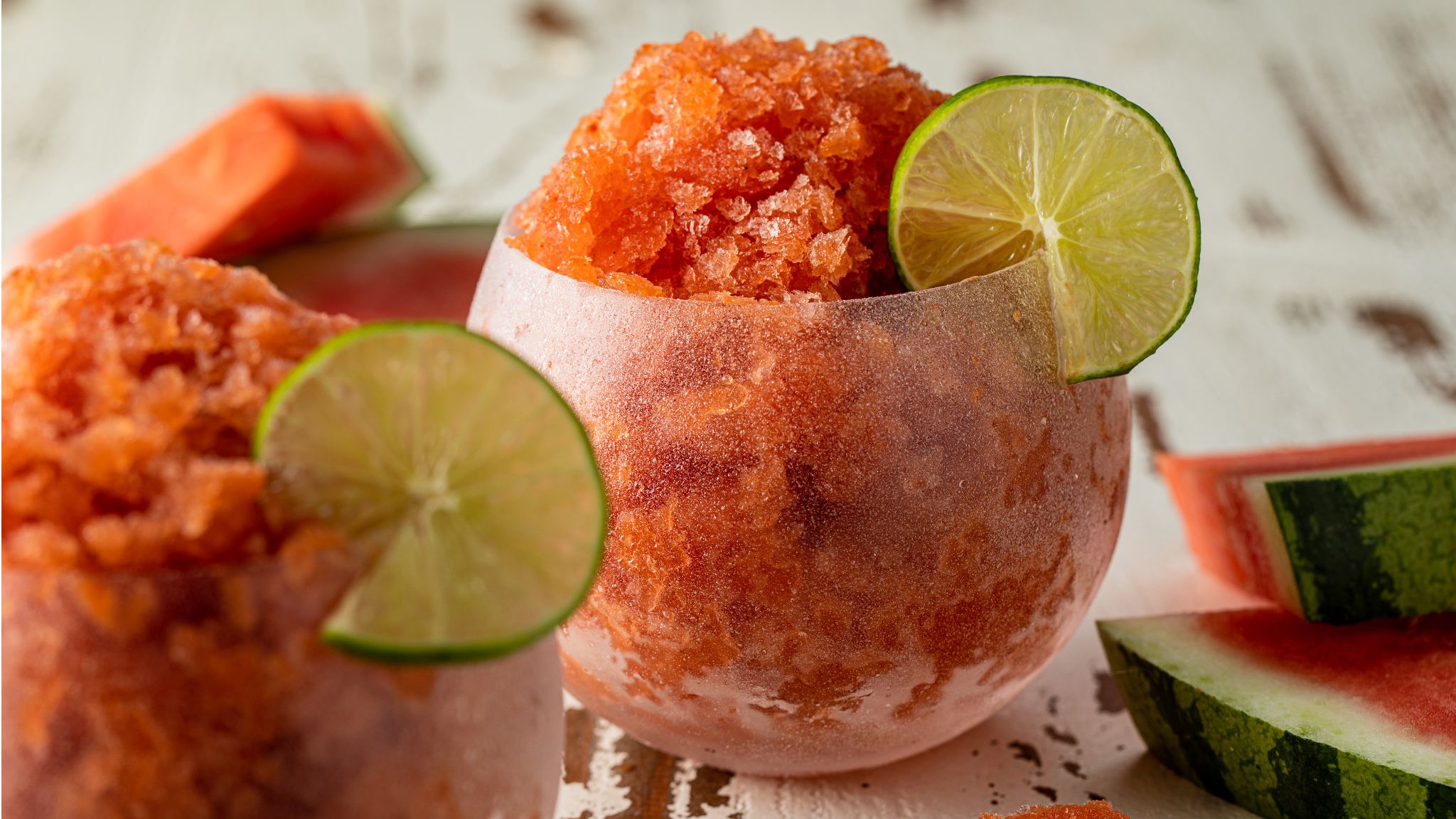 These recipes are a little like romance novels; characters that initially seem to dislike each other end up falling madly in love. Try these quirky recipes, and your taste buds just might fall in love too.
Try these other unusual recipes