Ground beef is a jack-of-all-trades in the kitchen: It's quick and easy to prepare, creates reheat-friendly leftovers and costs just a fraction of the price of a steak. Best of all, it's also endlessly adaptable in the kitchen — and we've got all the inspiration you need to make irresistible meals with ground beef. 
Read on for nine easy ground beef recipes your family will love, from unexpected twists on classic comfort foods to better-than-takeout burgers.

If you're in the mood for a cozy night in, this classic Shepherd's pie is a must-try. This rustic comfort food features all the flavours you'll love — crispy-and-comforting mashed potatoes, hearty beef and earthy veggies — brought together with soul-warming brown gravy. As a bonus, this one-pan ground beef recipe comes together in just 30 minutes for easy prep and easy cleanup.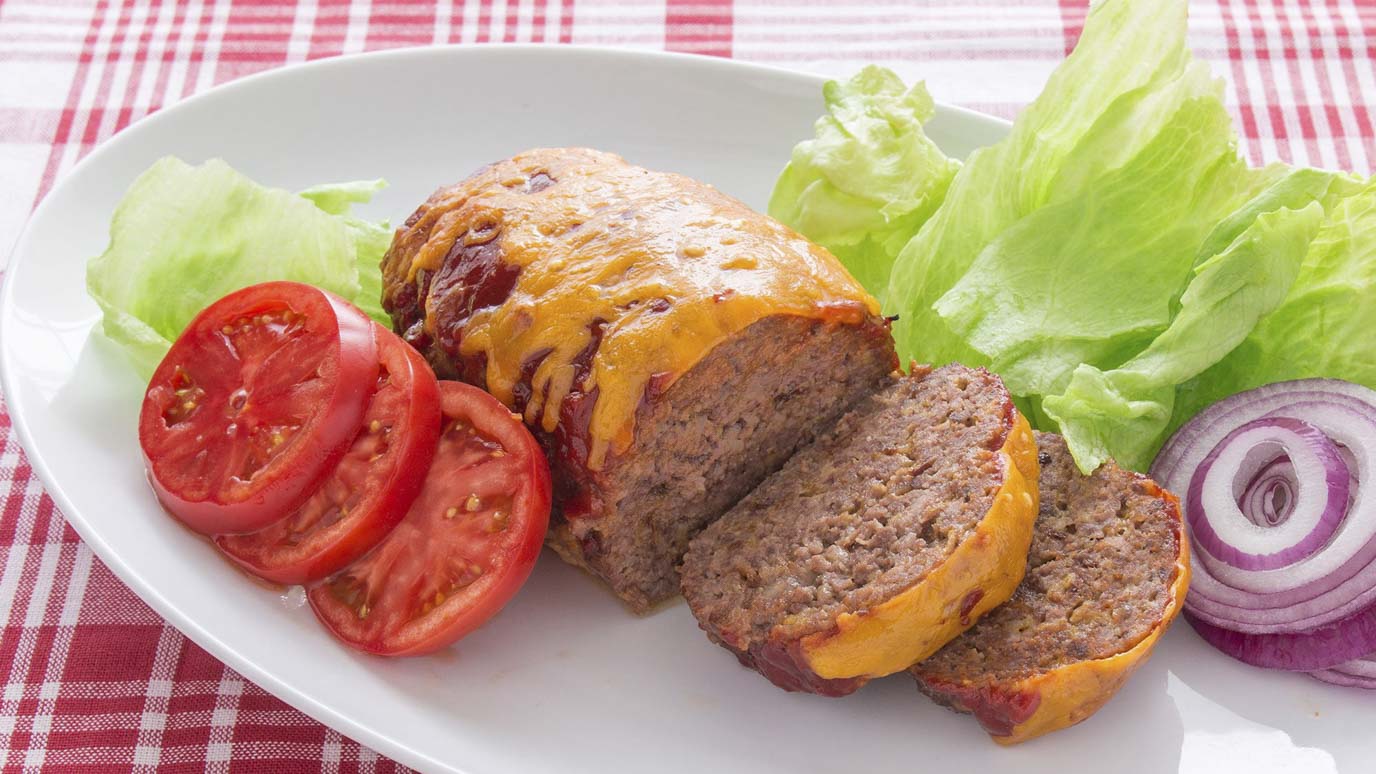 It's meatloaf night! And if you're looking for a fresh take on classic meatloaf, give this kid-friendly twist a try. Adding crispy cooked bacon to the mix adds satisfying smokiness and delicious texture, while a dash of ground mustard and a ketchup glaze adds even more burger-inspired flavour. Serve it with classic burger toppings, like sliced tomatoes or homemade Spicy Dill Pickles to complete your meal.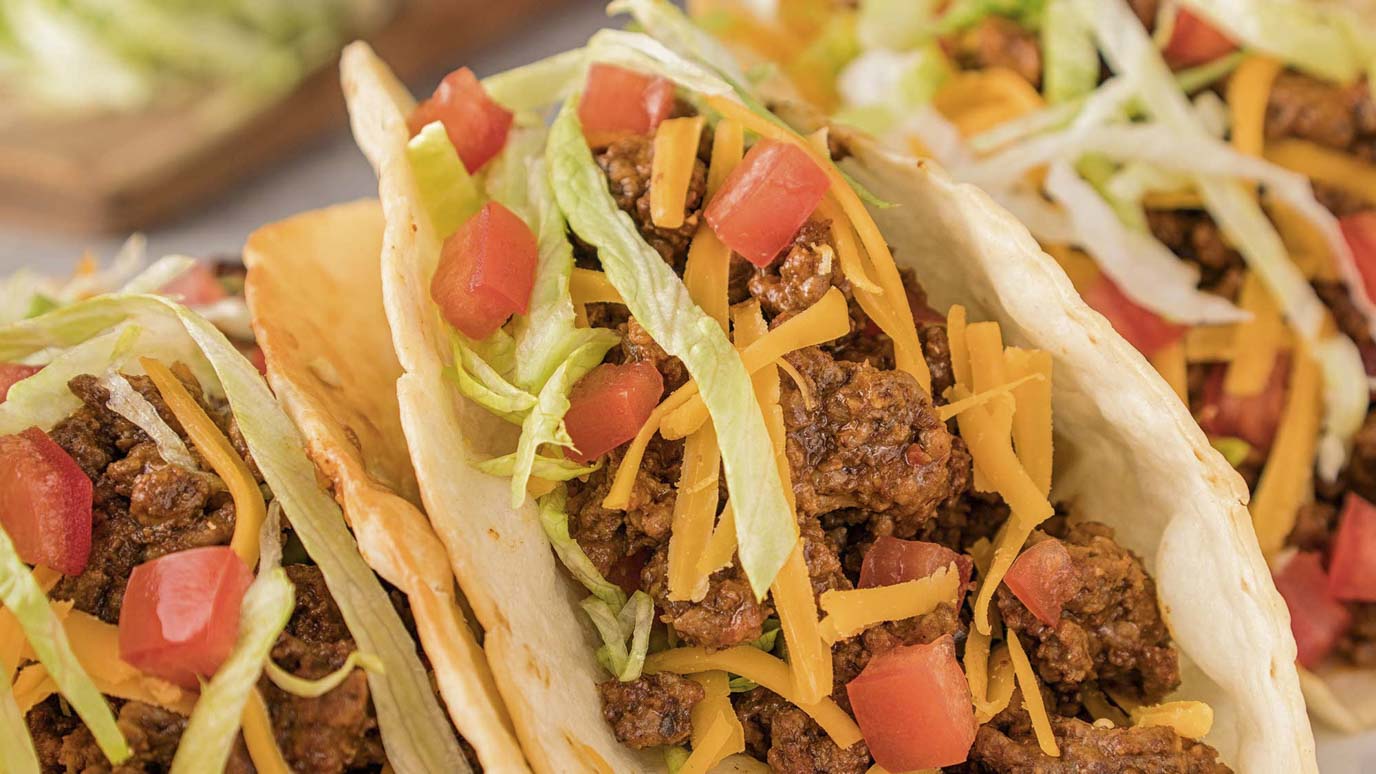 Speaking of tacos, this spicy beef recipe is welcome on any Taco Tuesday night. Ground beef, Tex-Mex seasoning and a little flour is all you need to create irresistible taco filling, and classic toppings — lettuce, tomato and sour cream — bring them over the top. If you're feeling creative, top your ground beef tacos with a homemade coleslaw, or add a dollop of Avocado Crema in place of sour cream.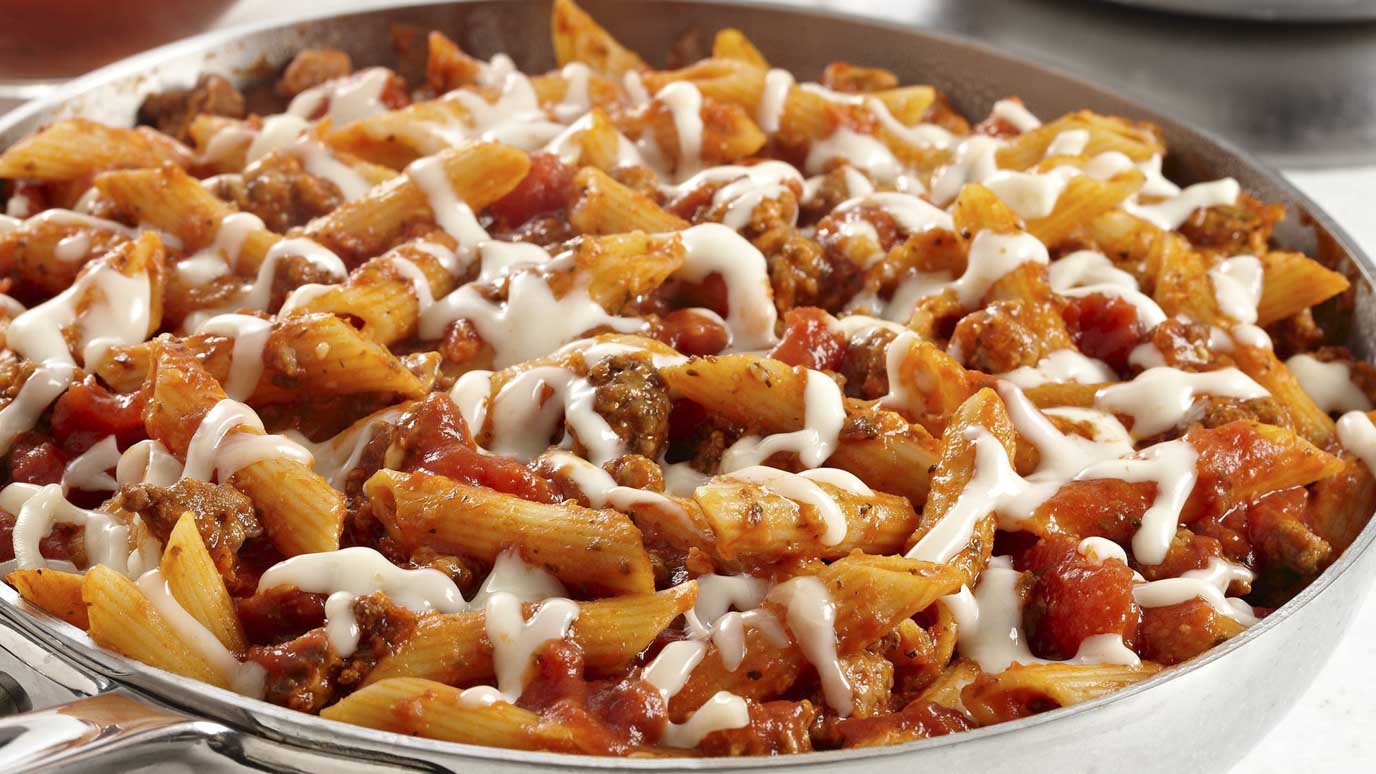 The triple threat of ground beef, tender pasta and gooey cheese can't be beat, and this easy one-skillet dinner is sure to become a weeknight staple. The ingredients couldn't be simpler — you just need pasta, tomato sauce, ground beef, Italian seasoning and cheese — but time cooking in the skillet turns this dish into more than the sum of its parts.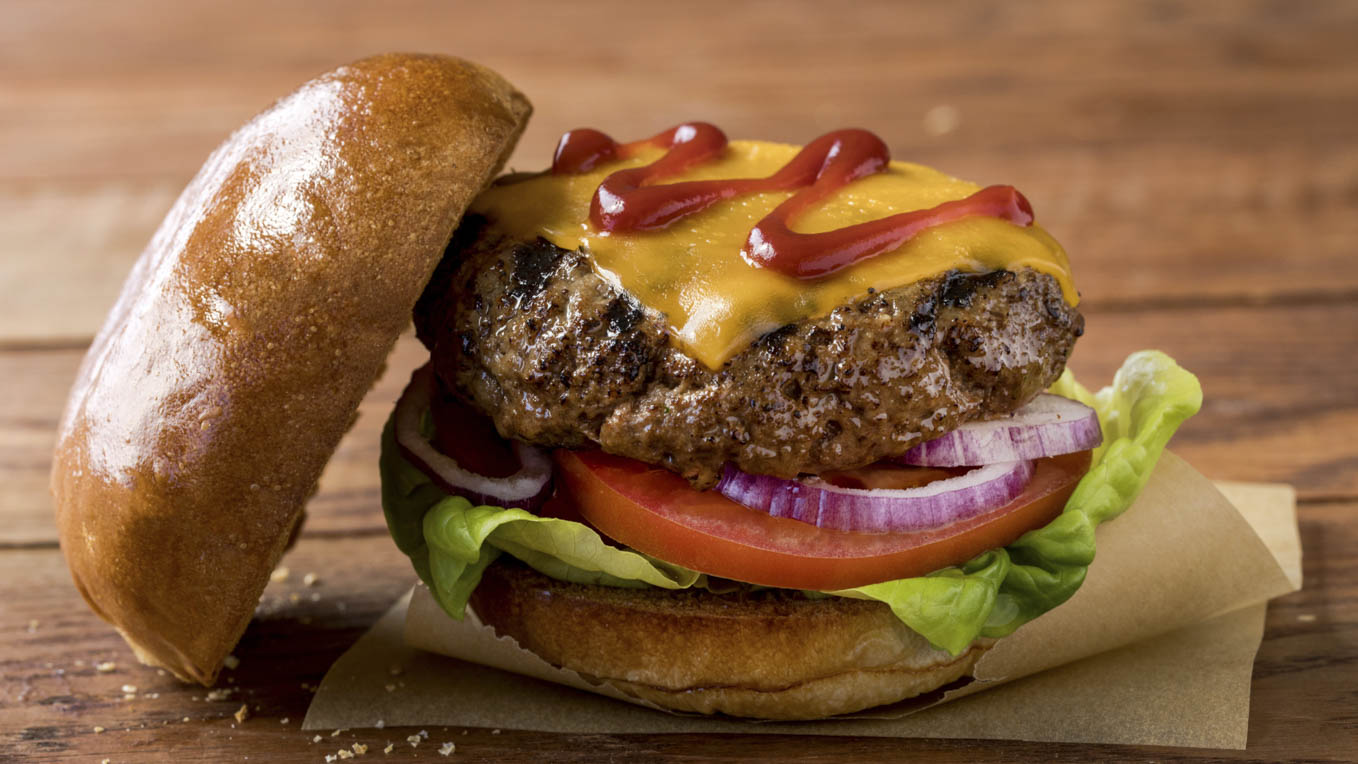 A list of ground beef recipes wouldn't be complete without a delicious burger — and, we promise, this will become the staple burger in your household. Each bite is packed with flavour, thanks to a blend of French's Worcestershire Sauce, French's Tomato Ketchup,  onion and garlic. Feeling fancy? Add some caramelized onions for an upgraded treat.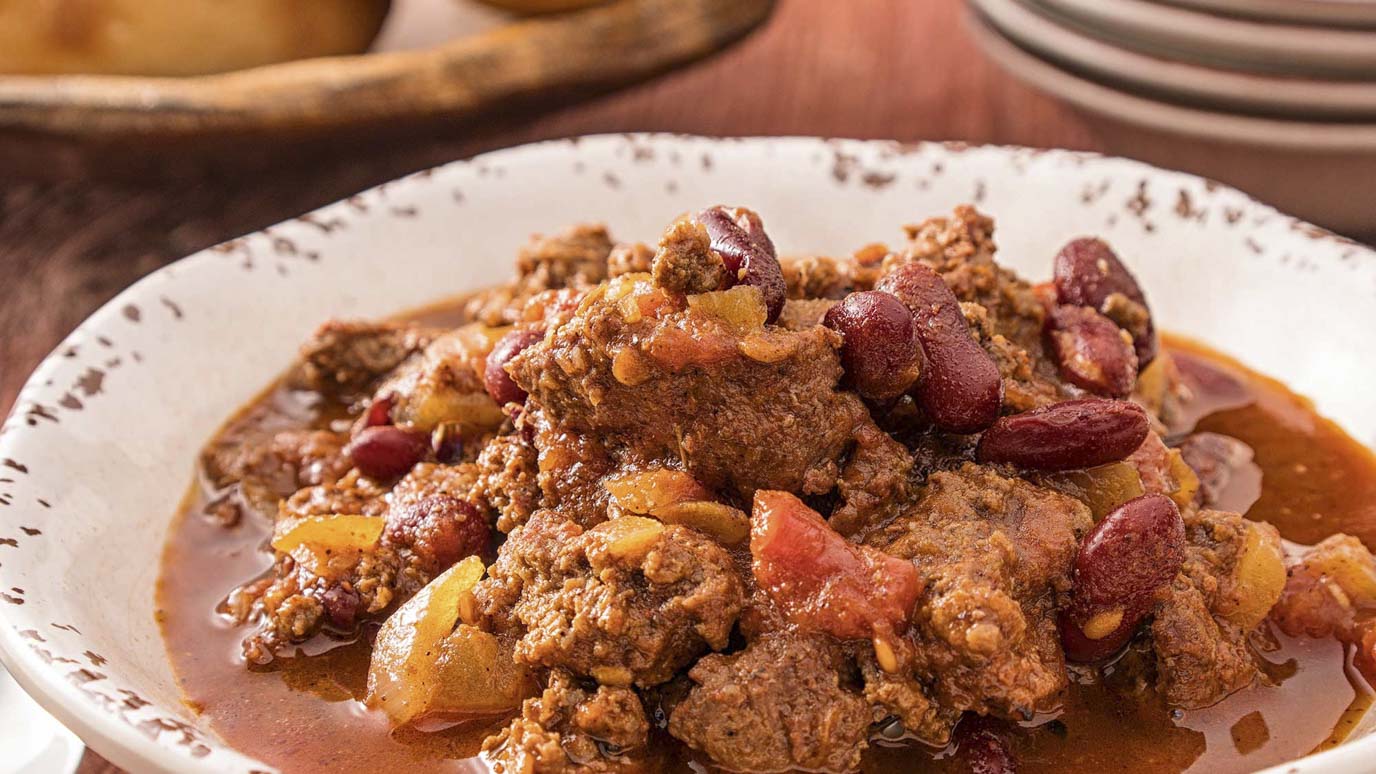 Got leftover burgers? Turn 'em into delicious chili! Using grilled beef patties instead of browned ground beef infuses your chili with smoky notes, playing perfectly off classic chili seasoning. Plus, patties allow you to switch up the texture of your meal: chop them fine for traditional chili texture, or use larger chunks of burger to amp up the meatiness. 
Lasagna recipes are always family favourites — but why not add a Tex-Mex-inspired twist? Lasagna meets taco night with seasoned corn-studded beef layered between flour tortillas and topped with a cheddar cheese mix. As a bonus, this recipe freezes well, so consider freezing one-meal portions to enjoy on busy weeknights.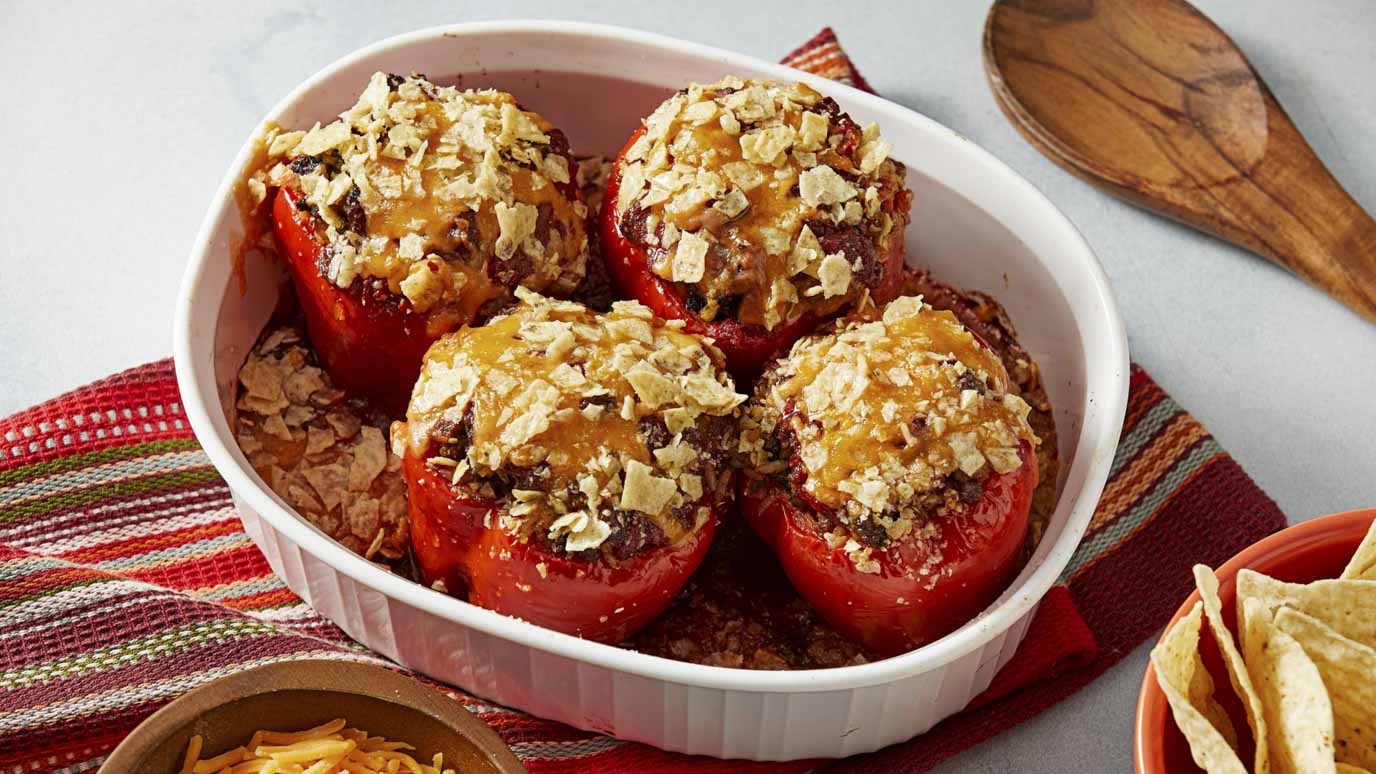 Every dish tastes better topped with crunchy tortilla chips, and these Mexican-inspired stuffed peppers prove it. They pair ground beef with pantry staples like rice, taco seasoning and salsa for an irresistible meal that's ideal for busy weeknights.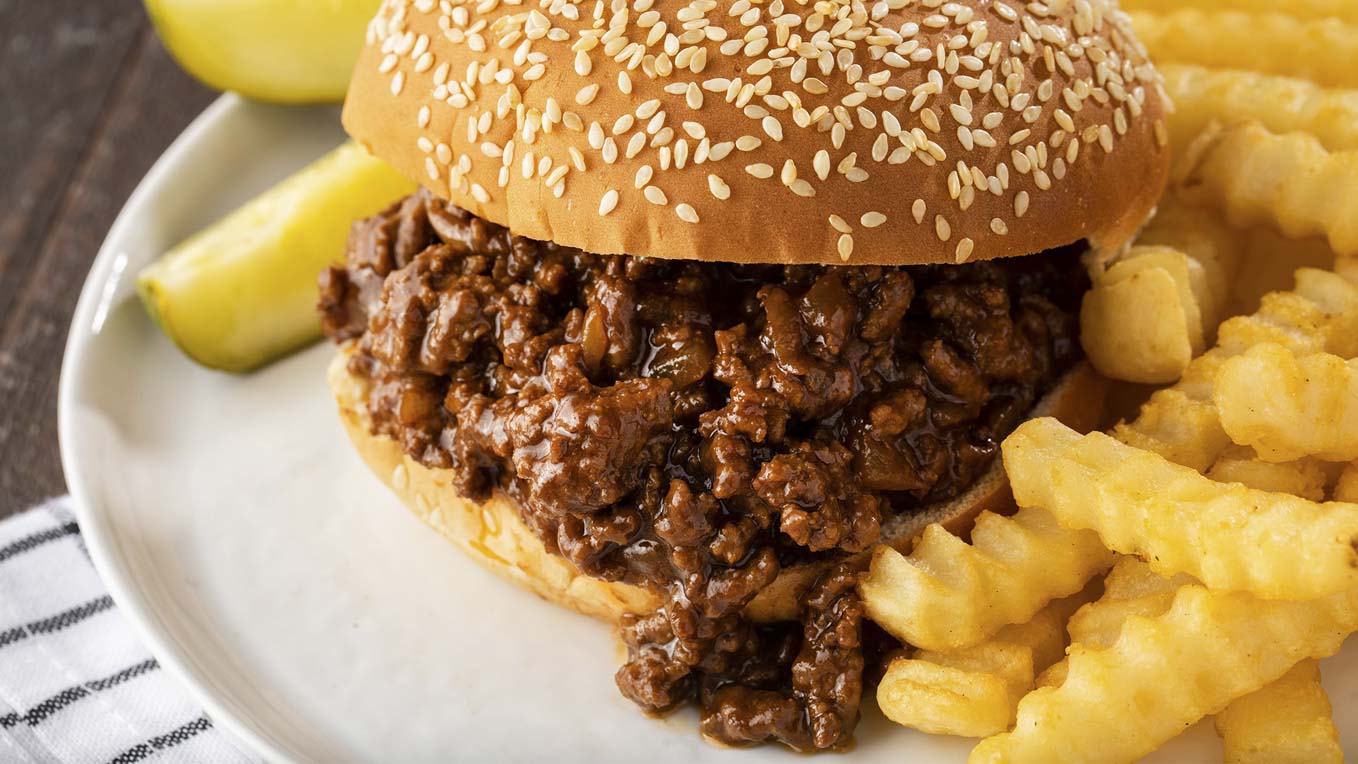 Need a kid-friendly entree on the table in under half an hour? This is the recipe for you. These classic sloppy Joes get their irresistible flavour from a blend of pantry staples — French's Worcestershire Sauce, yellow mustard and tomato ketchup — for the ultimate no-fuss meal. Use any leftover filling to make Sloppy Joe Burritos or as a topping for salad.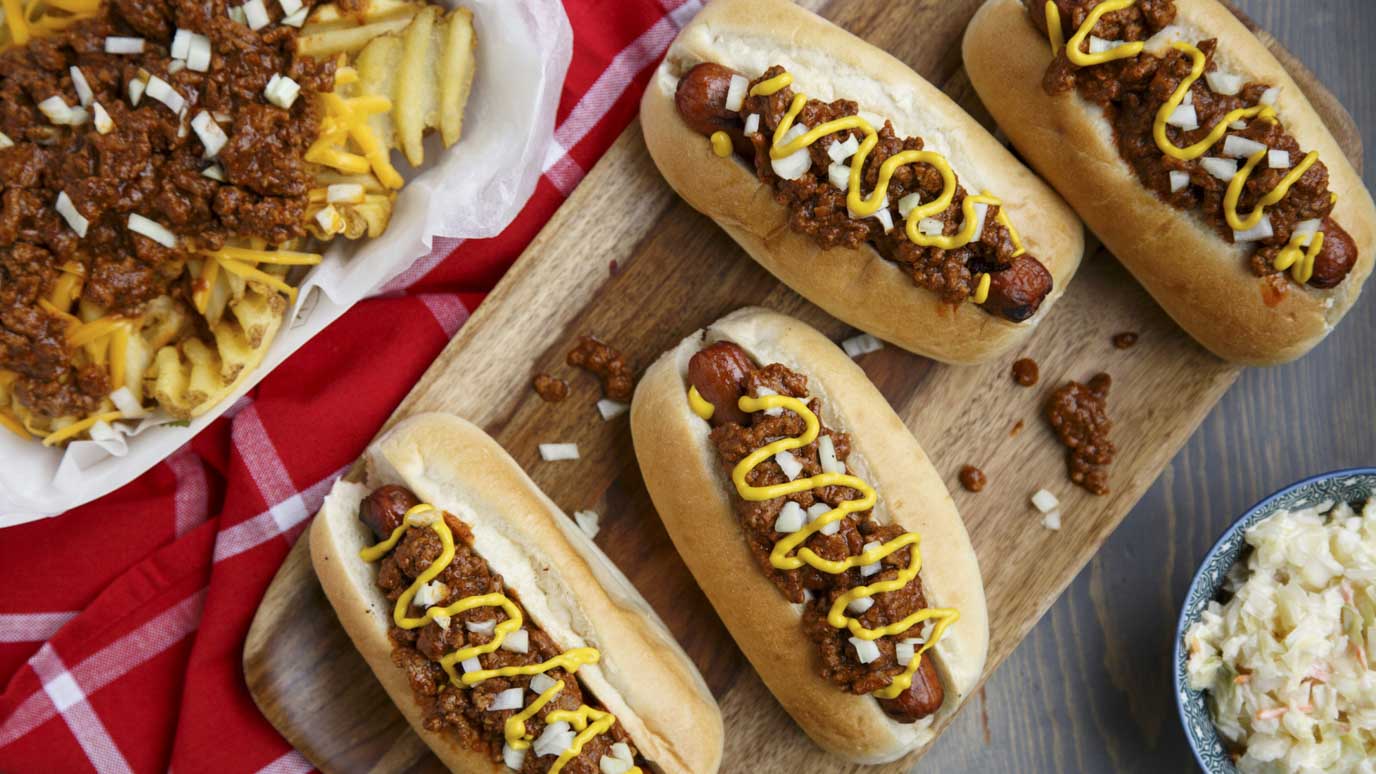 Warmer days ahead have us craving the flavours of summer — including these boardwalk-inspired chili dogs. Lean ground beef, tomato sauce and Chili Seasoning Mix are all you need to create Coney Island-style chili topping, and you can make it ahead of time for easy meal prep or entertaining. Serve these whenever you're dreaming of summer cookouts, and at your BBQs all summer long. 
More Ground Beef Recipes To Try At Home
Ground Beef Recipe Tips