It's summertime, and that means one thing: there's a beach beckoning you somewhere. Whether you're headed to the lake or to the coast, now's the time to whip together some light take-along recipes that will keep you satisfied while you're soaking up the sun. Here are some summer salads that will delight everyone who plates up.
Corn salad
First up is a bowl-based version of a classic Mexican street food snack: Elote. Traditionally, this dish slathers corn on the cob with a mayo sauce, chili powder, cheese and a squeeze of lime. Our Mexican-Style Corn Salad recipe reinvents Elotes in a bowl. Charred skillet corn along with fiery jalapeño and our Chili Powder bring the spice, while creamy mayonnaise and fresh cilantro temper the heat with some fresh, cool flavours. Crumbled cotija cheese adds an extra layer of salty taste to a dish that's perfect at a beach barbecue.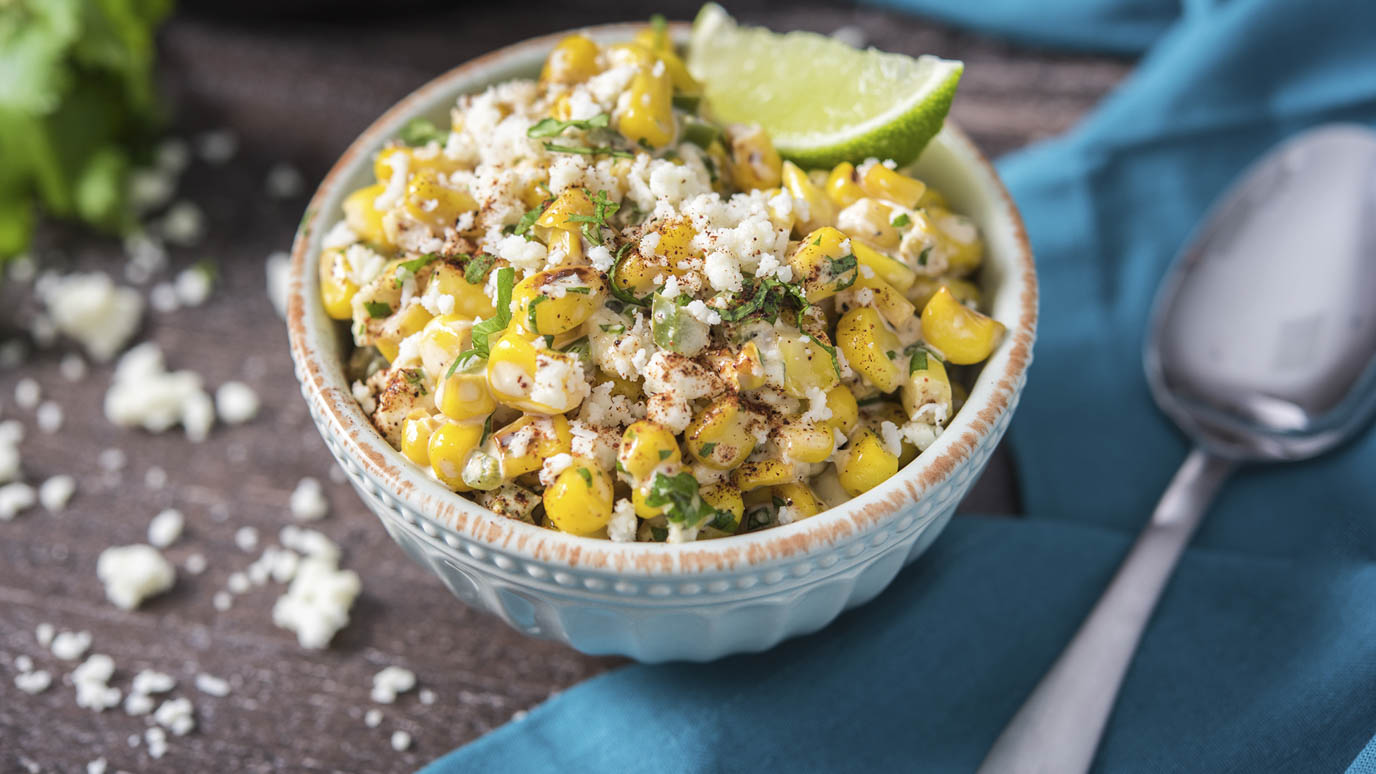 Summer pasta salad
When it comes to summer lunch ideas, pasta salad should always be on the table. It's a classic summer staple, and one of the best things about it is its versatility. There are so many different pasta salad recipes to choose from, including this classic Italian Pasta Salad. It's a simple, healthy dish with a whole heap of flavour, mixing salty black olives with roasted red peppers and zucchini slices. It takes minutes to make, which is just as well because you'll probably need seconds for everyone at the beach — including vegetarian and vegan picnic-goers.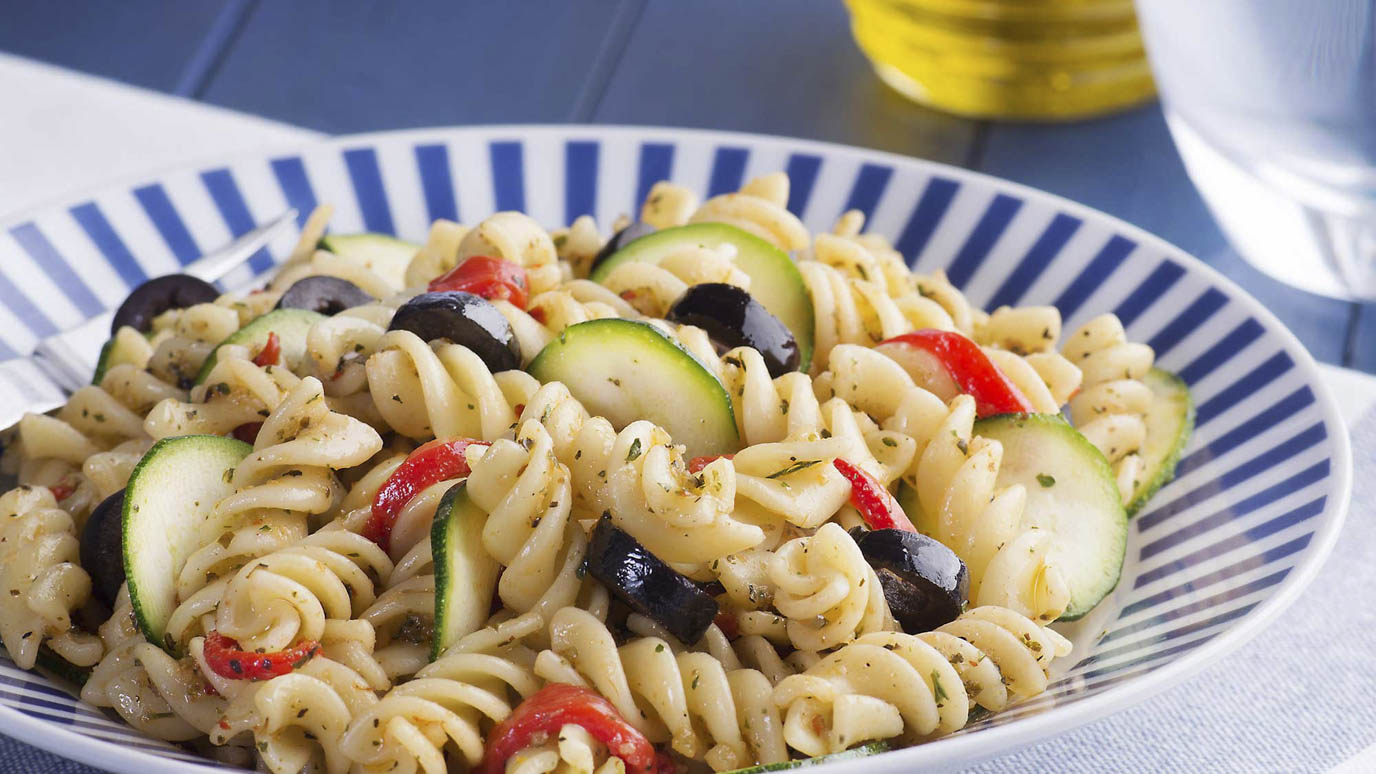 Alternatively, check out this Pasta Salad Caprese recipe, which combines mouth-popping cherry tomatoes and creamy mozzarella balls with sweet red onion. This summer pasta salad recipe swaps out the traditional fresh basil for baby spinach leaves, but our Italiano seasoning kicks up the flavour with a tasty herb mix that brings a taste of the Mediterranean to your plate.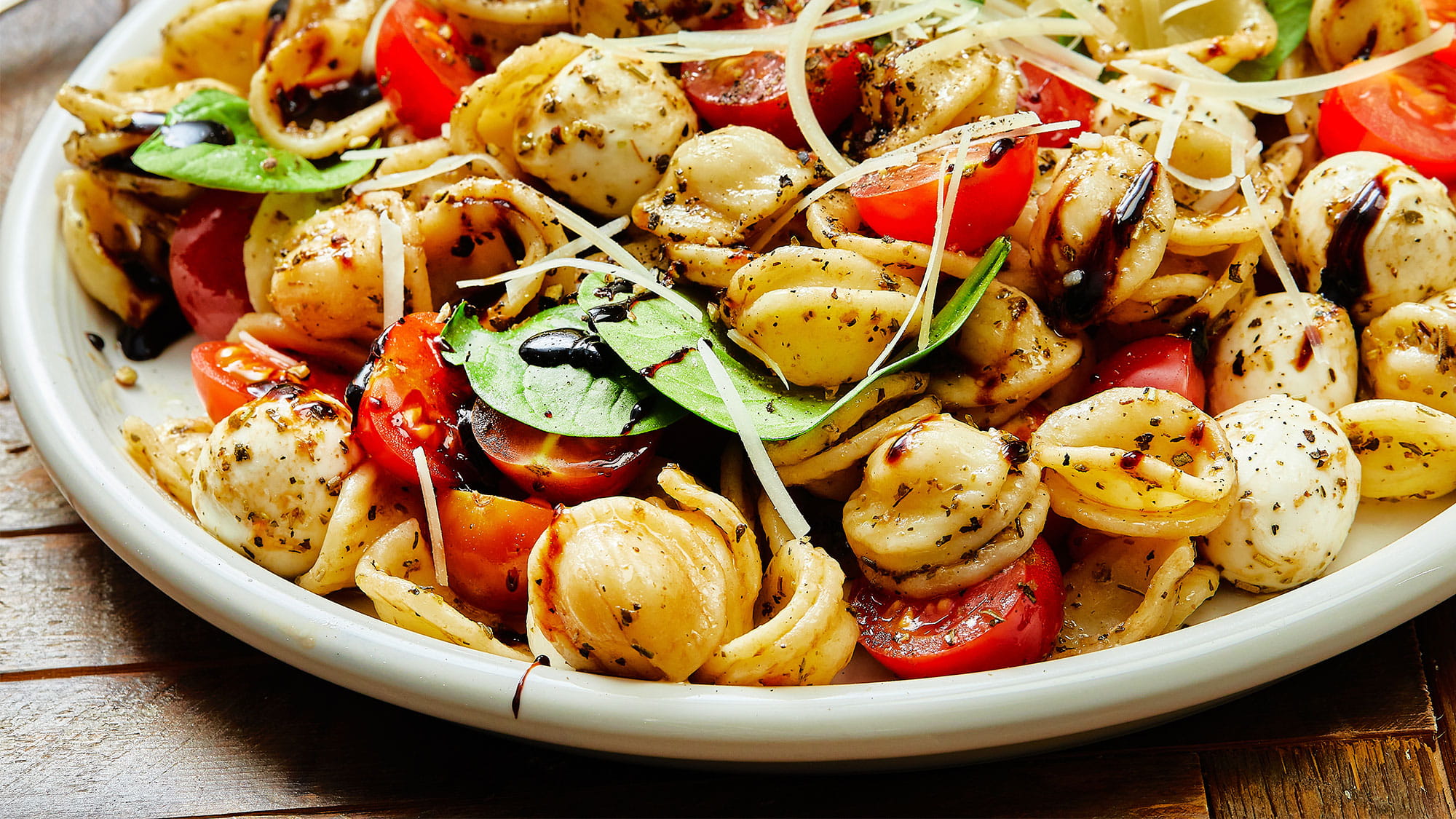 Roasted Garlic & Peppers seasoning is the secret flavour weapon that takes this Easy Pasta Salad recipe from a simple summer salad to a beach picnic stunner. The rest of the ingredients are simple, comprising fresh cut veggies, oil and vinegar. Choose from a range of pastas for a salad that you can whip together just before you pack the beach towels.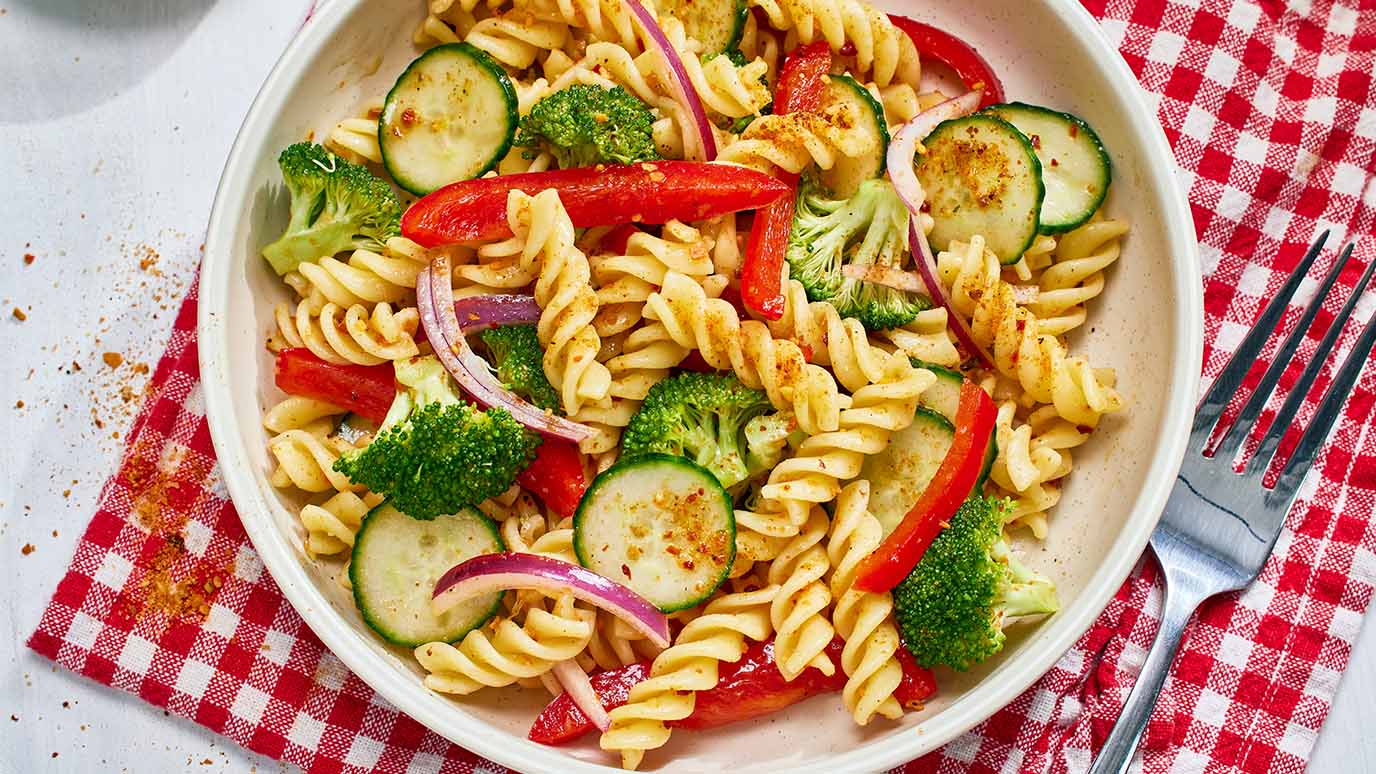 Orzo is the pasta that thinks it's a rice. This tiny pasta shape blends seamlessly into a whole range of recipes, from soups and risottos through to this Orzo Pasta Salad. It blends salty olives, tangy green onion and oily sun-dried tomato in a Greek-themed dish, elevated by our Greek seasoning, which adds a burst of Mediterranean flavours including lemon and oregano. Cook the orzo al dente to give this moreish summer pasta salad a little extra bite.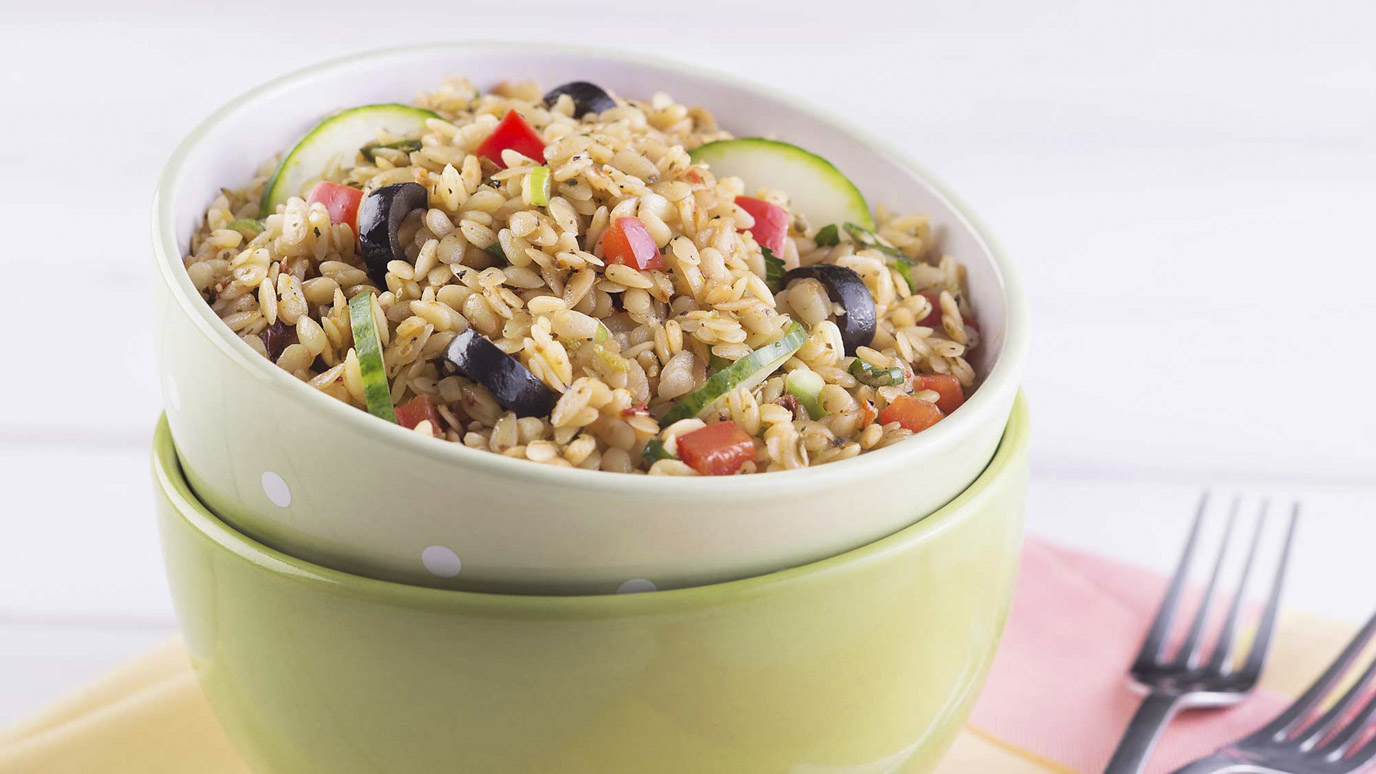 Tomato and cucumber salad
Look a little south and east of the Med for a different set of flavours. This East African Fresh Tomato and Cucumber Salad uses some exciting flavour combinations. Enjoy sweet Liquid Honey, spicy black pepper and fresh cilantro as part of a whole new way to experience fresh tomatoes, cucumbers and carrots. This dish takes just 20 minutes to prepare, but its deep, vibrant tastes will make it seem like a far more involved salad dish.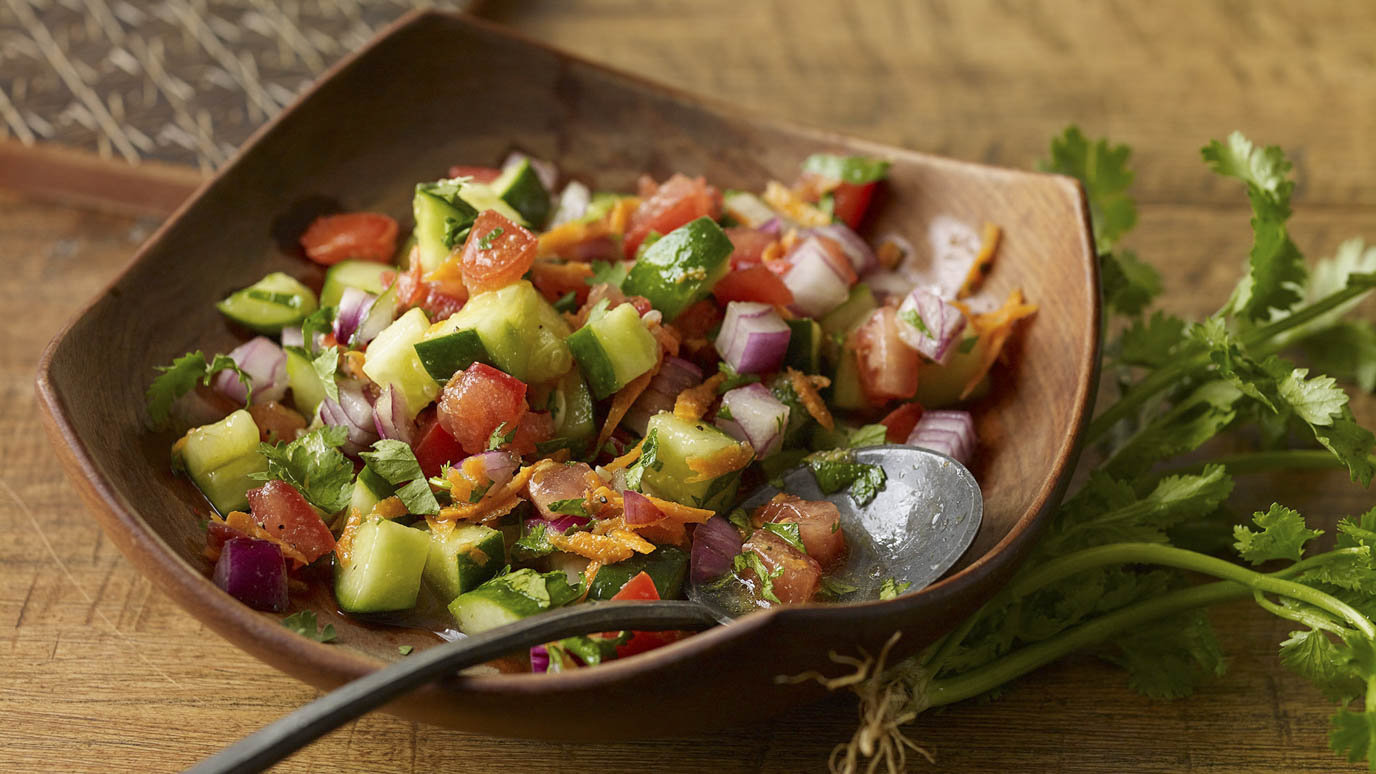 Quinoa salad
Quinoa is the little grain that could. This nutrient-rich source of fibre has a nutty taste and an enjoyable fluffy texture that makes it perfect as the basis for a salad dish. Our Quinoa Salad blends this gut-friendly grain with tomatoes and green onion. Balls of mild bocconcini cheese lend it an extra chewy dimension. Top it off with a vinaigrette made from sweet, dark balsamic vinegar and our red pepper seasoning to round out a salad that will leave everyone happy.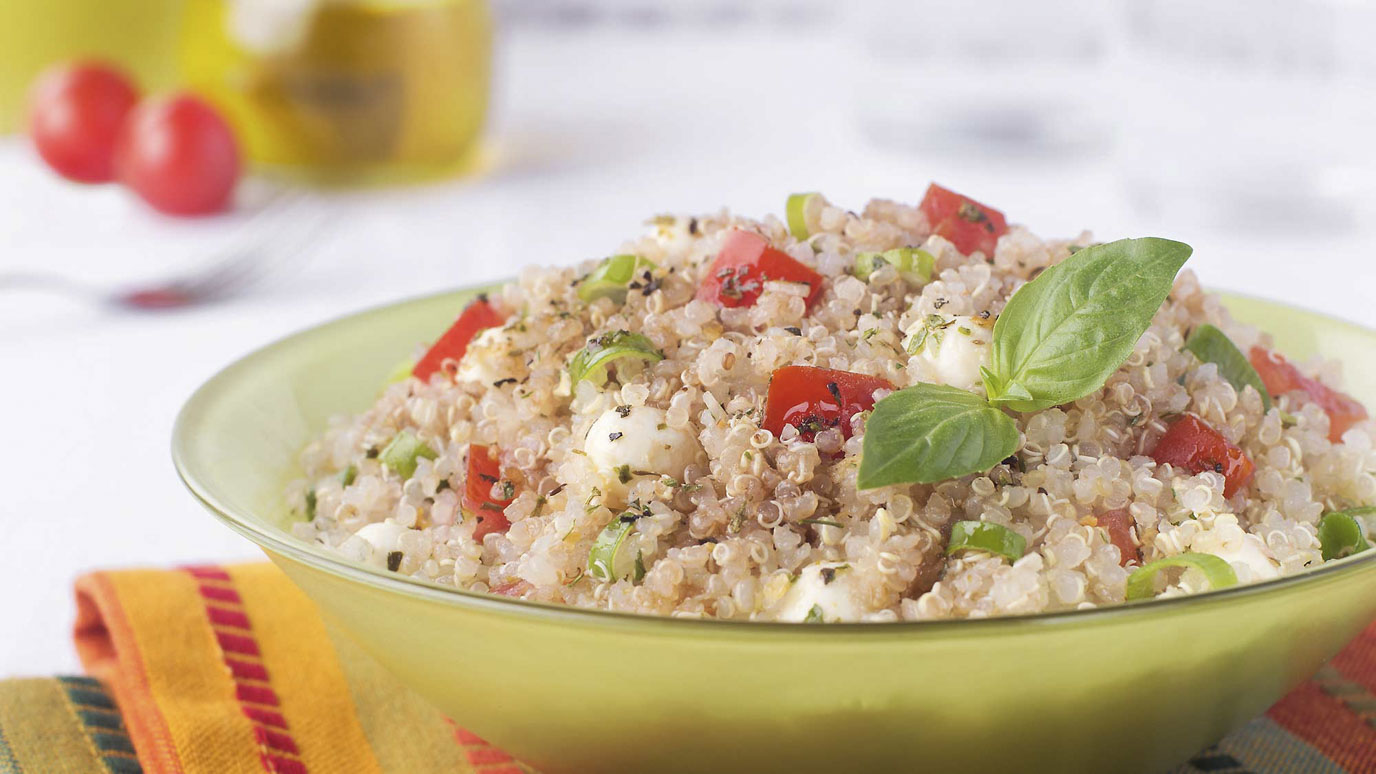 These summer salads are colourful, tasty, and easy to make. Armed with these recipes you can whip together a diverse and delicious picnic quickly and easily. That leaves you plenty of time to soak up those summer rays and splash in the water. What better way to enjoy the best season of the year?
More Pasta Salads and Cold Noodles You'll Love