Getting ready to fire up the grill for another summer party? While the sun brings the heat, you can bring the crowd-pleasing umami and acid by cooking with Filipino flavors. Here are four easy ways to get started, with tips from two chefs who are leading L.A.'s modern Filipino-food movement.
Onions with toyomansi
At 2018 Food & Wine Restaurant of the Year Lasa, chef Chad Valencia recently started serving a glorious bistek burger for weekend lunch.
"The burger is derived from the traditional bistek," Valencia says. "Growing up, a lot of Filipino-Americans thought their parents were saying beefsteak because it's beef. It's braised beef with onions and potatoes and some sort of beef jus seasoned with toyo, which is soy, and mansi, which is calamansi. Bistek is this umami-rich, savory, bright kind of stew that's super flavorful that you eat over bland rice."
The dish is so flavor-packed that the rice only needs to be there for sustenance. For Lasa's burger, a double cheeseburger that's served on a Friends & Family potato bun, Valencia reinterprets the bistek flavors of his childhood by making onions with soy sauce and calamansi juice.
You can do this at home: Start by slowly stewing onions in only oil. No salt is necessary, and you're not looking to caramelize the onions. "Once the onions are translucent and kind of melty, then we season them with the soy sauce and calamansi juice," Valencia says.
Soy and citrus is always a winning combination.
Atchara
At Ma'am Sir, the buzzing new Filipino restaurant in Silver Lake, chef Charles Olalia tops a longganisa (sausage) sandwich with atchara, which is pickled green papaya that adds lovely layers of saltiness, sweetness, and spiciness along with acid and texture.
You can make this at home with green papaya that's been shredded, salted, and pressed. Salting the papaya, which is heavy in moisture like cabbage, gives your pickles "that nice al dente," says Olalia, who likes to grate the papaya into long strands and who also puts red onion, bell pepper, serrano chile, and carrot into his atchara.
Bring one-and-a-half parts coconut vinegar and one part granulated sugar to a boil. Then infuse that pickling liquid with ginger and garlic for two to three minutes while everything boils, and then let it sit for 15 minutes. Put the liquid, the papaya, and everything else into a mason jar, close it, and wait a day or two.
You can also use vinegar for marinades. Lasa's Valencia suggests dipping meats into spiced vinegars, like a combination of vinegar, onion, garlic, black pepper, and Thai chile, to amp up your grilling repertoire.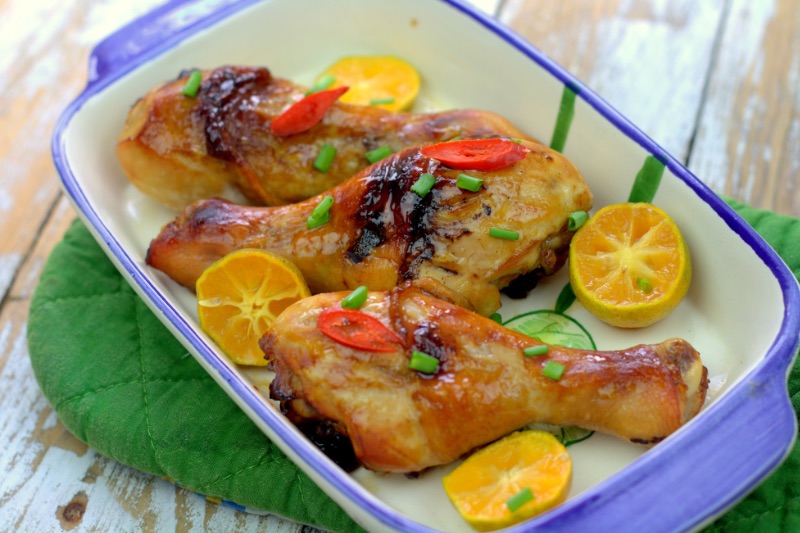 Calamansi aioli and calamansi vinaigrette
For Lasa's burger, Valencia makes a calamansi aioli with egg yolk, oil, calamansi juice, and salt. But you could also add brightness to your burgers and barbecue by simply adding some calamansi juice to some good mayo "just to accentuate the flavors a little more," he says.
Olalia suggests finishing meat dishes, like his offal-good, ultra-porky sisig at Ma'am Sir, with a calamansi mignonette: calamansi juice, soy sauce, red onion, black pepper, garlic, vinegar, and a little Thai chile.

Queso de bola
Queso de bola, also known as edam, is a cheese that originated in Holland and is "the only aged cheese Filipinos use," Valencia says.
The cheese, which comes encased in red wax, adds a rich dimension to burgers (including Lasa's bistek burger) because it's "like a sharp cheddar that's nuttier."
This article was written by Andy Wang from Food & Wine and was legally licensed through the NewsCred publisher network. Please direct all licensing questions to legal@newscred.com.