If you're looking to make homemade ice cream but don't have an ice cream maker, don't worry. In the latest edition of Mad Genius Tips, Food & Wine culinary director Justin Chapple shows you how to make your favorite dessert without all that equipment. All you need is sweetened condensed milk, whipped cream and a loaf pan to achieve that store-bought texture (okay, and a reliable spatula for mixing).
Chapple demonstrates his no-churn ice cream technique with an American classic: rocky road. Not only is it super simple to make, but it's also really quick. Once you have your ingredients together and your heavy cream whipped, it takes no more than five minutes to put the ice cream mixture together. Once it's done chilling in the freezer, scoop it into the waffle cones and you'll never need to stand in line at the ice cream store again.
Here are the top three tips, from our very own Mad Genius, that you need to know before making no-churn ice cream at home: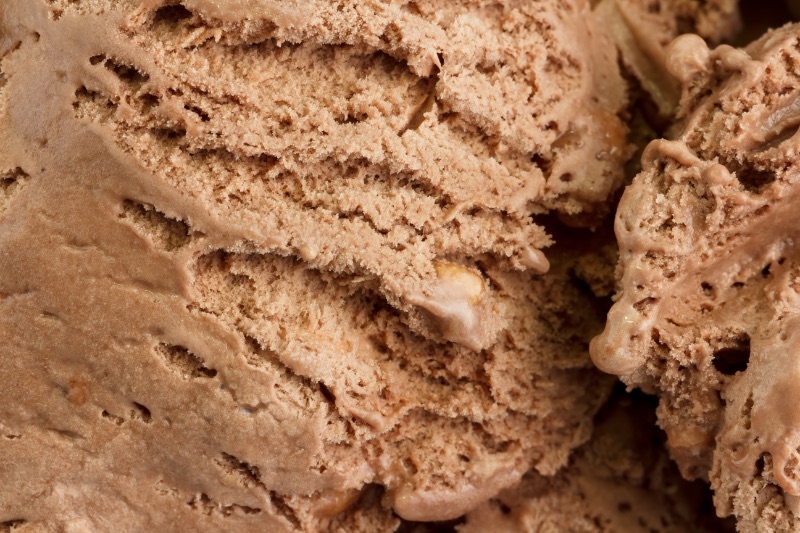 Use espresso powder alongside your unsweetened cocoa powder in order to intensify the ice cream's chocolate flavor.
Be sure to fold the whipped cream into your condensed milk mixture, instead of stirring it in, so that you don't deflate the whipped cream. Scoop one-third of the whipped cream in first, fold, then add the rest, and continue folding until you have a chocolate mousse-like texture with no white streaks.
Press plastic wrap gently on top of the mixture once it's in the chilled loaf pan. Plastic wrap ensures that ice crystals don't form on top of your ice cream. Chill it in the freezer for at least six hours (but preferably overnight).
This article was written by Elisabeth Sherman from Food & Wine and was legally licensed through the NewsCred publisher network. Please direct all licensing questions to legal@newscred.com.