Chef Rebecca Charles has been New York's undisputed queen of lobster since she opened Pearl Oyster Bar in 1997. Her seafood menu transported beach-shack classics from Maine to Manhattan, and her signature lobster roll started a national trend that has never diminished. Charles's family has deep roots in Maine; they've summered in Kennebunk for nearly 100 years. But their preferred lobster-cooking method is a little unorthodox: They grill. "The dry heat imbues the lobster meat with the taste of the shell, giving it a more complex, caramelized flavor," says Charles. "It's the same reason meat cooked on the bone tastes better."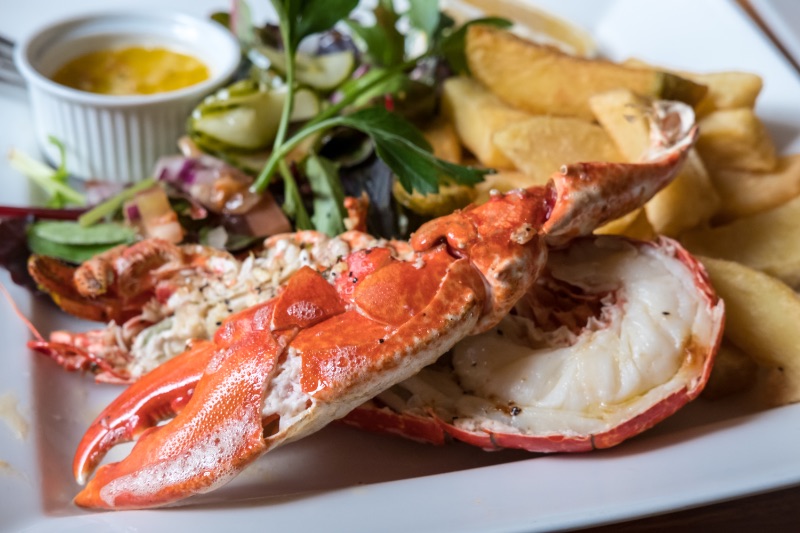 Here, Charles shares her method for grilling lobsters, along with three variations on a butter sauce. Even if you're not relaxing on the Maine coast, there's no better way to celebrate summer.
Grilled Lobsters
Serves 4
Ingredients
Four 1 ½-pound live lobsters, cleaned and halved lengthwise
Olive oil
2 large lemons, cut into wedges
Corn, for serving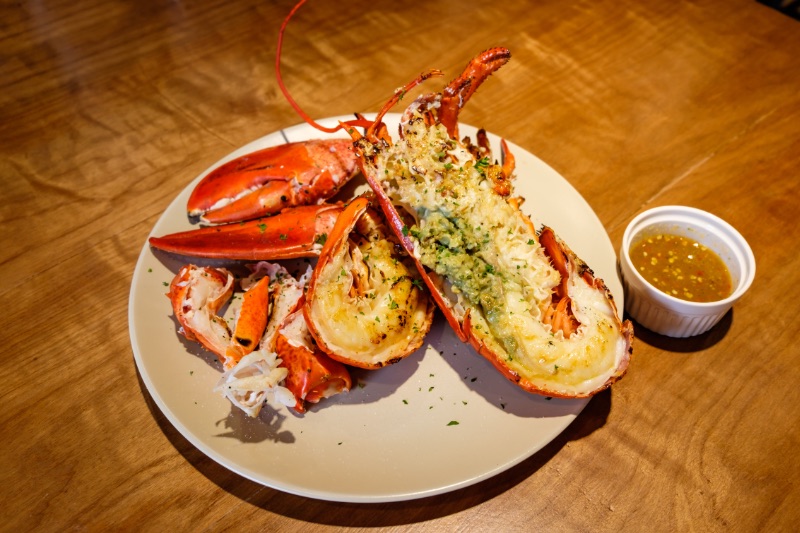 Preparation
1. Preheat grill to medium-high heat, 400° to 450° (if you're using charcoal, build a medium-high fire and wait for the coals to turn gray). A good test of a ready grill: Place your hand 2 or 3 inches above it; you should only be able to keep it there for a couple of seconds before pulling away.
2. Drizzle lobster halves with olive oil.
3. Place lobsters on the grill, shell sides down. DO NOT turn lobsters over during grilling, or you will lose the butter, juices and any tomalley or roe.
4. Grill for about 5 to7 minutes. If the shells start to blacken, move them to a cooler part of the grill.
5. Pull the tails off the direct heat as soon as they're firm and white with no translucency.
The claws will need an extra minute or two over the direct heat to cook through.
6. Serve on platters with lemon wedges, an ear of corn and a side of butter sauce.
Basic Butter Sauce, with Variations
1/3 cup white wine
1/3 cup red wine vinegar
3 shallots, finely chopped
1 pound unsalted butter
Preparation:
In a stainless steel saucepan over medium heat, combine wine, vinegar and shallots.
Bring to a simmer and reduce until there are 2 tablespoons of liquid.
Over moderate heat, start adding butter, 1 tablespoon at a time, whisking until each piece melts. Keep it moving; don't let it get too hot or too cool, or it will break. When all the butter is melted, use one of the following variations:
Corn:
Add ½ cup corn, simmered in lightly salted water until soft, pureed and strained, and 1 teaspoon chives
Tomato Chive:
Add 2 tablespoons diced, seeded tomatoes
and 1 teaspoon chopped chives
Lemon Chive:
Add 1 teaspoon lemon zest
and 1 tablespoon chopped chives
Whisk.
Turn off heat and keep in a warm place.
This article was written by Jocelyn Ruggiero from Food & Wine and was legally licensed through the NewsCred publisher network. Please direct all licensing questions to legal@newscred.com.