Cast Iron
A cast iron pan is one of the most important tools in any well-stocked kitchen. Besides being nearly indestructible, it can be used in almost any setting imaginable, from the stovetop to in the oven. However, if not cared for correctly, problems can arise with even the most well-seasoned examples. The most crucial thing, of course, is the seasoning process.
Cookie Sheets
All you need is hydrogen peroxide, baking soda and a rag or coarse sponge to make any gross old cookie sheet look sparkling. (And by "sparkling", we mean "significantly less disgusting.")
Nonstick Pans
Nonstick pans are also finicky and require more care and attention than you might think, so you want to pay close attention to how you use them, and, of course, never use metal utensils on them.
Here are five ways you may be damaging your nonstick pans (like exposing them to high heat), and how to treat them right:
Wok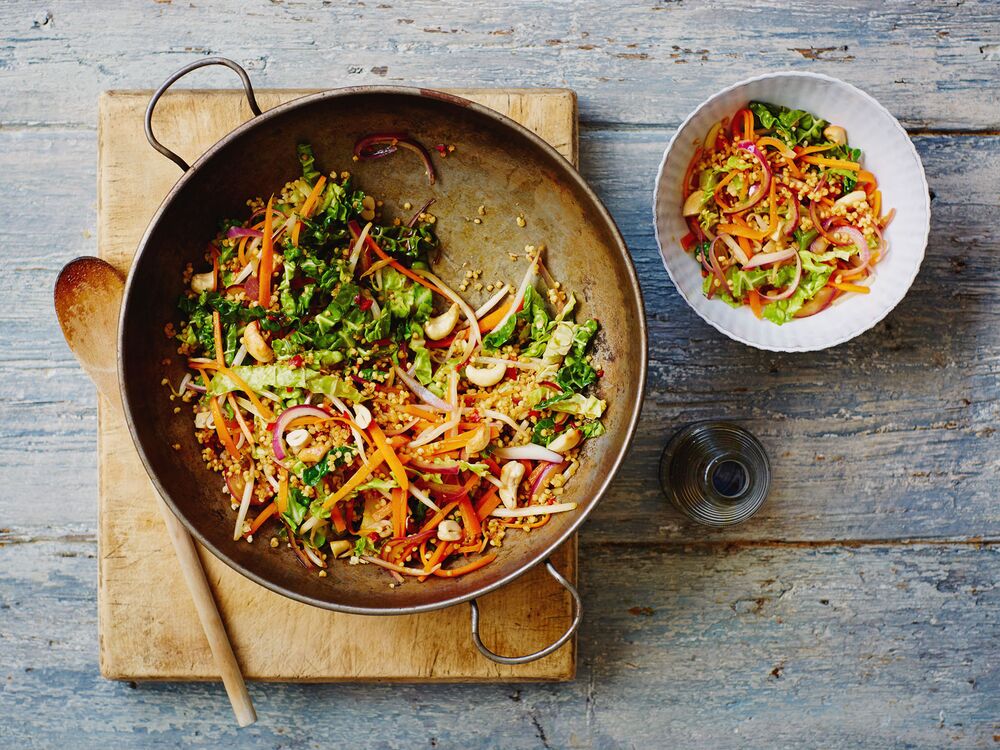 Remember: No soap, no scrubbing, no dishwasher.
"For carbon steel woks, burn them after each use (heat them over an open flame until they are white; you have to stand there and rotate them as needed, but it doesn't take long), let it cool and then apply a thin layer of vegetable oil with a paper towel and store," says executive chef Josh Grinker of Kings Co Imperial. "Similar to a cast iron skillet: no soap, no scrubbing, no dishwasher."
Grill pan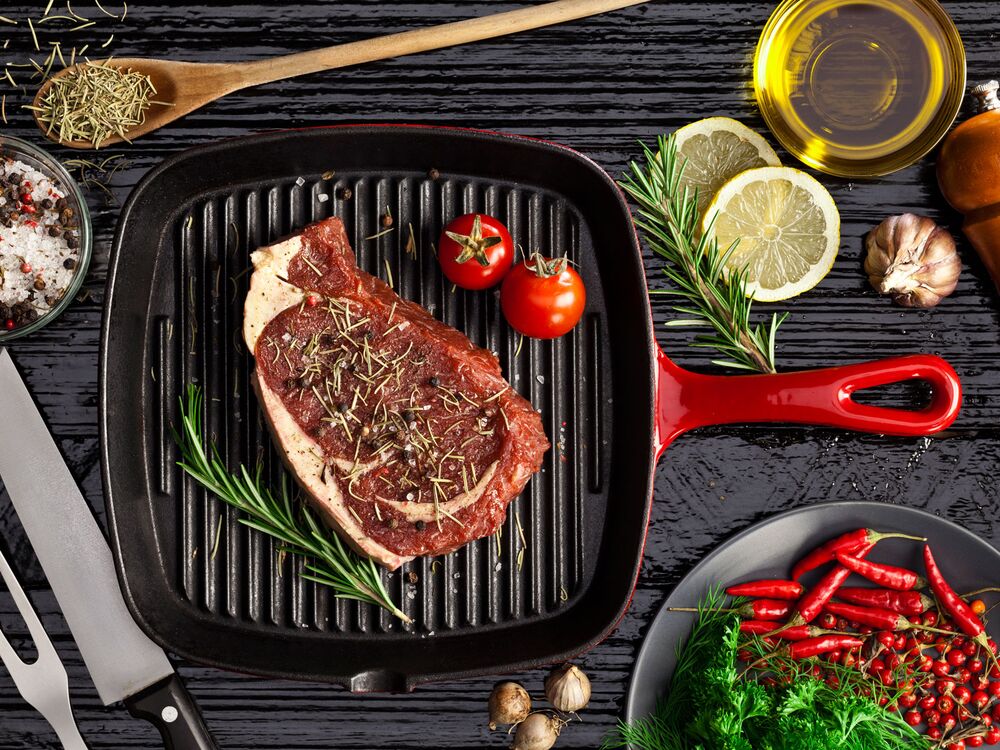 Again, soap is a big no-no; and you may also want to avoid steel wool. We recruited Michael Barerra, the culinary director for Heirloom Hospitality in Detroit, MI, for a few tips.
"Never use soap when washing a cast-iron grill pan," the chef says. "Also, due to the many grooves within cast iron pans, many people will try to get out grease from the nooks and crannies with steel wool. This is another method you should avoid when cleaning cast iron. The best way to clean and maintain the pan is by boiling it out with hot water. After you have done this, season the pan with a little oil—you can use canola oil or grapeseed oil—and sprinkle that will a little bit of kosher salt. This will help you reach any grease inside the grooves. Finally, you can wipe the pan down with a paper towel or soft rag, and your pan will be ready to go when you're preparing your next dish."
Roasting Pans
"First and foremost: don't burn your pans," says Dan Sharp, executive chef of The Meatball Shop. "If I'm roasting veggies or something with a similar make up, I'll use a flat sheet pan, lined with foil or parchment and toss in lots of oil to avoid burning the veggies or the pan. I'll also add a rack and roast a chicken on that. Pull the paper and you're in the clear."
And, please, never forget to soak.
"It's inevitable that roasting will get some gunk stuck to your pans, so whenever possible, I'd suggest soaking early, especially when the pan is still hot, and often (time is on your side)! A little steel wool also goes a long way to making sure that your pans get an even and thorough clean," Sharp adds.
Dutch Oven
"I have a dutch oven that I've owned for 15 years, and it still looks brand new," shares Bill Telepan, executive chef at Oceana. "Whenever it gets really dirty, I clean it with Bon Ami – it removes every hard stain without leaving a single scratch. It's the best! As a bonus, this product has been made with environmentally friendly ingredients for over 100 years."
Chef Raul Salinas from Katana in West Hollywood adds, "Wash a Dutch Oven with soap only once."
Bundt Pans
One of our favorite type of bundt pants is Nordic Ware (see our deep dive here), and on their website, they suggest to avoid any aerosol cooking spray when baking with it.
"These sprays can leave a residue that is very difficult to remove from the pan," their FAQ page reads. "Try using an oil mister filled with your favorite olive oil, or use a pastry brush to spread a thin coat of butter or cooking oil across the surface of your pan for lower-fat cooking." They also note that there is "no need" to do a one-time seasoning.
This article was written by Maria Yagoda from Food & Wine and was legally licensed through the NewsCred publisher network. Please direct all licensing questions to legal@newscred.com.