A well-seasoned cast iron skillet takes time, patience and care. However, this does not mean that you need to coddle it like a newborn or tuck it into bed every night. Cast iron is a tough, versatile material that is exceptional at conducting hot, even heat, but it does require some maintenance. A new cast iron skillet is raw natural metal and, just like our skin, it has pores. When you heat this material, the pores open and absorb the oils and fats from what you're cooking. Over time, these oils combine with the porous surface and create an easy-release surface that is harder and smoother than cast iron is on its own. This process is called seasoning and it is much easier to do at home than it sounds. To help you get the most out of your pans (and keep them in good cooking shape), here are a few dos and don'ts to live by when it comes to cast iron.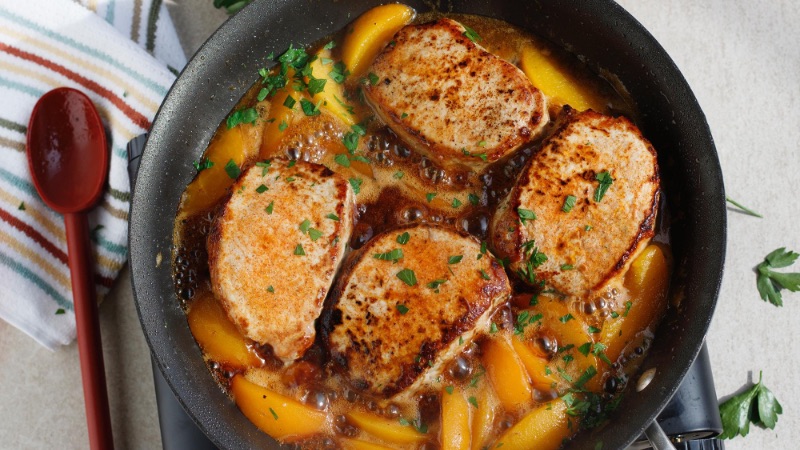 Dos
Use dish soap—really! A soft sponge and dish soap are not abrasive enough to scrape off all of the hard-earned seasoning on the surface of your pans. If you only rinse your skillet, bacteria can grow or grease residue can go rancid. For tough foods that a soft sponge can't clean, try scrubbing your cast iron with a few tablespoons of oil, kosher salt and a paper towel. When the salt looks black and dirty, then rinse and dry well.
Rub the cast iron skillet with oil before storing. After washing and carefully drying your cast iron skillet, use a paper towel to apply a very thin layer of neutral oil like soybean, flaxseed or vegetable oil. Store it until ready to use again.
Season your pans twice a year. In addition to keeping your pans well-greased after cooking, it's a good idea to give your pans a full seasoning twice a year. Lay a sheet of aluminum foil on the bottom rack of your oven. Preheat the oven to 400°. Drizzle a few tablespoons of vegetable oil in your skillet and then use a paper towel to spread it evenly across the insides of the pan. Bake upside down on a rack for 1 hour. Let it cool completely in the oven.
Use it on your grill. For the best crusty sear on a steak or a burger, you need surface area. Let your cast iron skillets preheat on your grill grate until they are nice and hot, then use them on the grill just as you would on your stove top. The cast iron's flat, even surface will give you that perfect char while still getting the smoky flavor from the grill. Don't have a grate? You can lay it right on top of the coals or burning campfire logs! Just be sure to have a long spatula and tongs.
Use metal utensils. It's OK to use a metal spatula or tongs on cast iron—the seasoned surface protects the metal. The only exception is if you are cooking in an enamel-coated skillet. A metal utensil can scratch the porcelain.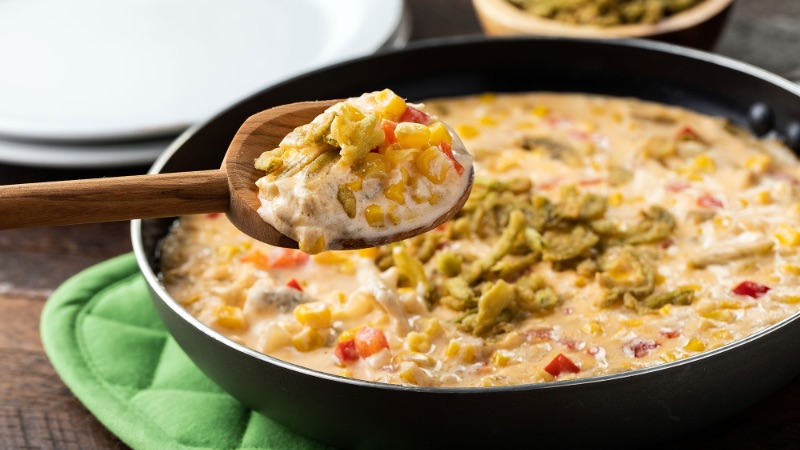 Don't
Put your pans away wet. This is a big one—water will gather in the bottom of the skillet and rust. This also goes for letting your pans air-dry on your stove top. If the cast iron is still damp after drying with a towel, set it over a low flame to dry out. If your pans do rust, gently remove the rust with a fine steel wool pad. Then rinse, dry and proceed with the seasoning process mentioned above.
Put your pans in the dishwasher. A dishwasher is too harsh and can potentially strip the surface of your skillet.
Let your pans soak. Keep your pan out of the sink until you're ready to clean it. Excessive soaking can cause rust.
Use it to cook acidic foods. According to Lodge cookware, acidic foods like tomatoes, beans and large amounts of citrus juice can potentially strip the surface of a skillet that is not heavily seasoned and make the food taste metallic. If you have a relatively new skillet, save these cooking jobs for your stainless steel or enameled pans.
Let your pan get sticky. If the surface of your skillet feels sticky from oil, then the skillet isn't properly seasoned and it can cause the fat on the surface to flake off. To fix this, lay a sheet of aluminum foil on the bottom rack of your oven. Preheat the oven to 400° and bake the skillet upside down for 1 hour. Let cool completely in the oven.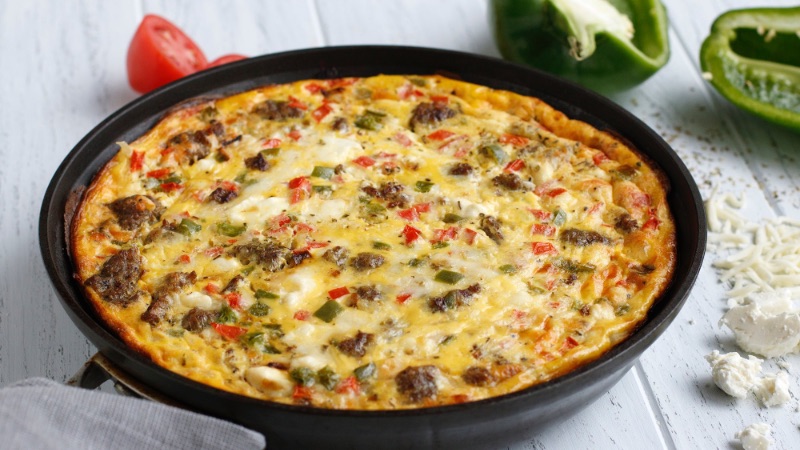 Our Top Cast Iron Skillet Picks
Whether you're looking for a 4-inch or a 12-inch cast iron skillet, or your budget is $25 or $200, there is a pan to meet your needs. Here are our top picks:
The Big Splurge—Butter Pat Industries, 8-inch "Heather", $195: Butter Pat's gorgeous hand-cast skillets are made in limited quantities in the U.S.. It's a smoother, lighter cast iron that gives you a near-perfect nonstick surface right out of the box. The 8-inch "Heather" is the perfect size for most of your cooking needs.
The Reliable Workhorse—Lodge, 12-inch, $25: Lodge skillets are affordable and durable—with good care, they will last you a long time. These skillets come pre-seasoned, but we highly recommend washing and seasoning them before use. Bonus: They also come in all sizes. The 12-inch is great for roasting a whole chicken, but we also stock up on the 3.5-inchers for individual baked eggs or fruit crisps with a scoop of ice cream.
The Avant Garde—Finex Octagonal 10-inch Skillet with Lid, $230: Similar to Butter Pat, the Finex skillets handcrafted in Portland, Oregon have a sleek, ultra-smooth surface that is naturally nonstick. The unique stainless steel "speed cool" handle also cools faster so you don't need to use an oven mitt when handling the pan on the stove top. This pan is great for baking: the thicker bottom provides more even heat over long baking times and the inside dimensions are just shy of that of a 9-inch pie dish. The lid is optional, but we like it for simmering and table presentation.
This article was written by Julia Heffelfinger from Food & Wine and was legally licensed through the NewsCred publisher network. Please direct all licensing questions to legal@newscred.com.