Wine is widely considered cheese's best friend, although with growing enthusiasm for whiskey and beer pairings, the grain is giving the grape some competition. But connoisseurs say not to stop there when dreaming up how to wash down chèvre or Comté, and what's more, they suggest you look beyond the bar.
We asked some of our favorite cheese professionals for the best non-alcoholic drinks to pair with cheese, and their suggestions ran from hot chocolate to fermented tea. (Your pinot is clutching its pearls.) Just keep in mind that the basic principle of pairing remains the same no matter what you're working with, says home cheesemaking teacher and cheese and wine pairing expert Kirstin Jackson: "You're either going to match what's going on in the cheese, or contrast [it]."
Read on for the experts' refreshingly unorthodox recommendations — your next cheese platter will thank you.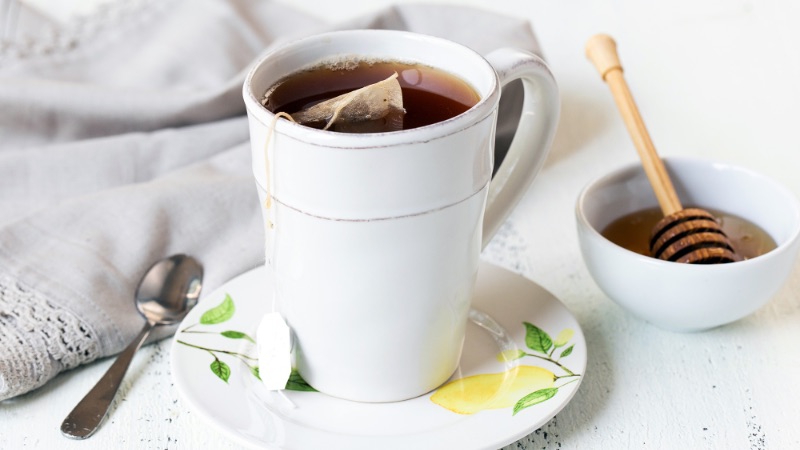 Tea
If you like whiskey with cheese, Kiri Fisher, owner of The Cheese School of San Francisco and Fisher's Cheese + Wine in Larkspur, California, thinks you'll like tea with it, too. "Oftentimes, I find that the problem with hard alcohol and cheese is that the kind of high-alcohol quality, that kind of burning quality, overwhelms the cheese," she says. Tea is more refreshing, while its natural tannins can still provide the pleasant astringency you expect from a barrel-aged whiskey or a good red wine. Fisher recommends reaching for a heavier tea that can hold its own, like an aged Oolong or Pu'er, a fermented tea from China's Yunnan Province. Pu'er is especially heavenly with a savory aged Gouda, she says, as the tea balances out the cheese's "dusty, savory, butterscotchy quality."
If you're sweet on citrus, American Cheese Society Certified Cheese Professional Vanessa Chang suggests heading to the tea aisle of your local Korean market for Yujacha, which she describes as less like tea and "more like a loose marmalade that Koreans dilute with hot water and enjoy after meals as a digestif." A fresh chèvre or aged goat cheese shines alongside the yuzu fruit's notes of lemon, mandarin, bergamot, and conifer, she says.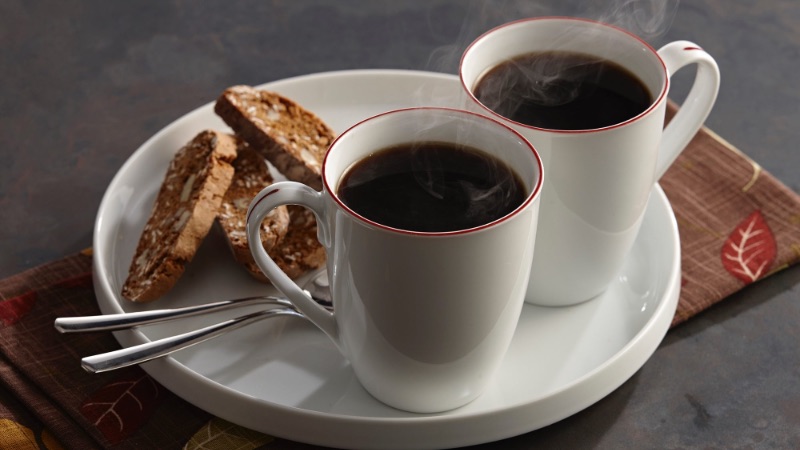 Coffee
Your daily brew contains tannins, too, which "cut the fat and richness of things," Jackson points out, making make coffee the perfect counterbalance to a creamy cheese.
Chang says one of her favorite breakfasts is coffee and a piece of Comté: "Taking a sip of a hot beverage only helps [to] amplify the browned-butter, toasted-nut notes of the cheese." If you like your coffee with cream and sugar, the richness and sweetness of the beverage "pairs incredibly well with a triple-cream, soft-ripened beauty like Cowgirl Creamery's Mt. Tam or the classic Brillat-Savarin." If you take your coffee black, then a rich cheese "pretty much acts like cream."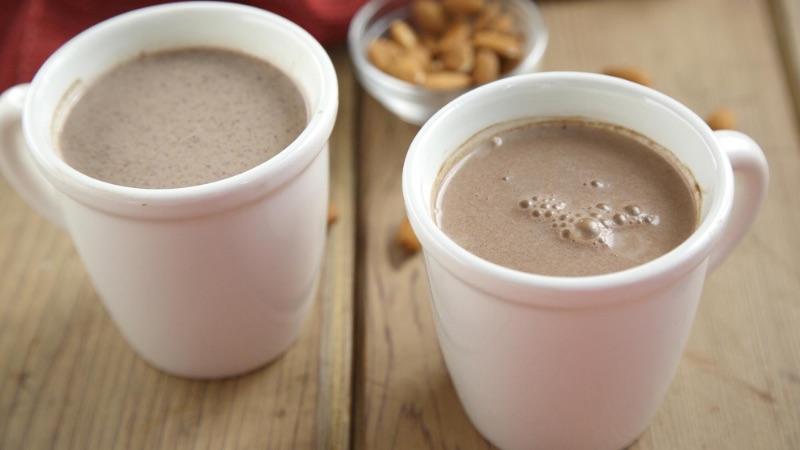 Drinking chocolate
Cheese and chocolate are a time-honored duo, so why not cheese and drinking chocolate? Thanks to the contrast of piquant and sweet, "Blue cheese and drinking chocolate are so underrated," Chang says. "You could do a thinner beverage, like an American hot chocolate, or reduce the water or milk for more of a drinking chocolate." A thicker, darker drinking chocolate makes a "fudgy blue cheese like Point Reyes Farmstead Cheese's Bay Blue have such a long, lovely, lingering minty finish," she adds. "You wouldn't think two such dank products could taste so light, but they do."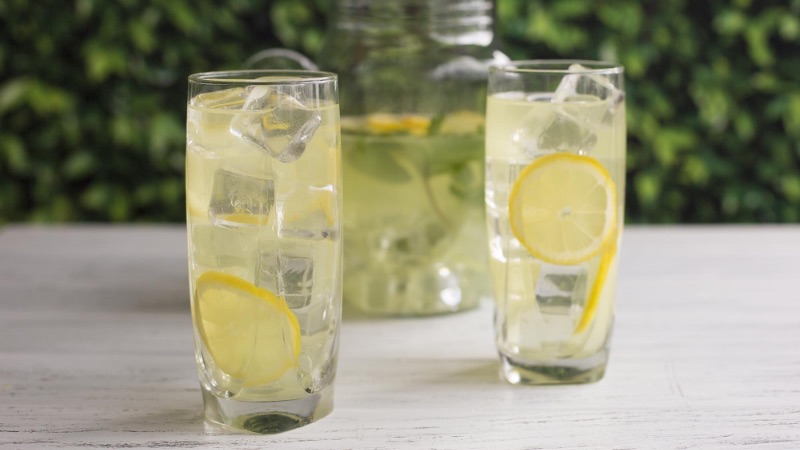 Lemonade
If you're looking to lighten things up, this childhood favorite could be your cheese match. For an adult spin without the alcohol, Jackson says, cut back on the sugar and add an herbal twist: "[One] thing I've liked before is a lavender lemonade without too much sugar with a fresh goat cheese, very young goat Gouda," she says. "You're kind of playing off the herbal flavors in the goat's milk, and then you have the rich flavors going on too, so [it's] both matching and contrasting with the lemonade."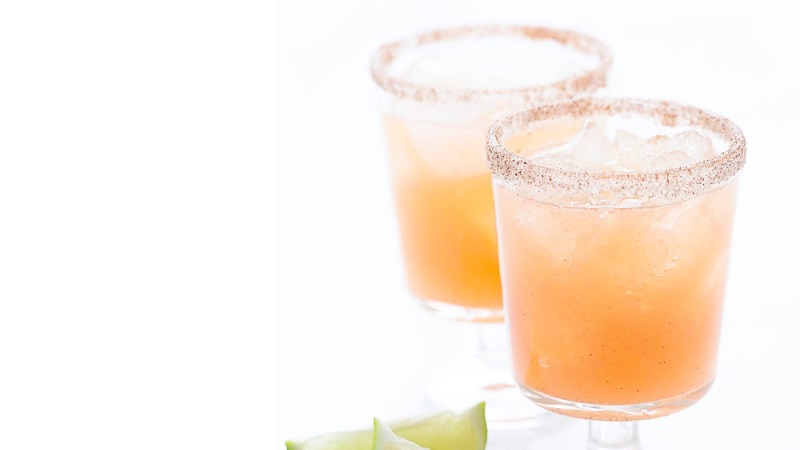 Soda
No, we're not talking Mountain Dew (although if that's what you like to drink with your Mt. Tam, we won't judge). According to Leigh Friend, pastry chef and cheese pairing artist at Casellula in New York City, natural sodas with subtler flavors that don't overwhelm your cheese are the way to go. "Sodas naturally go very well with cheese because of the carbonation," she says. "The little bubbles lift the fat from your tongue, refreshing your palate." She's a fan of San Pellegrino's citrus sodas, like Limonata and Aranciata, as well as GuS's line of lower-sugar sodas.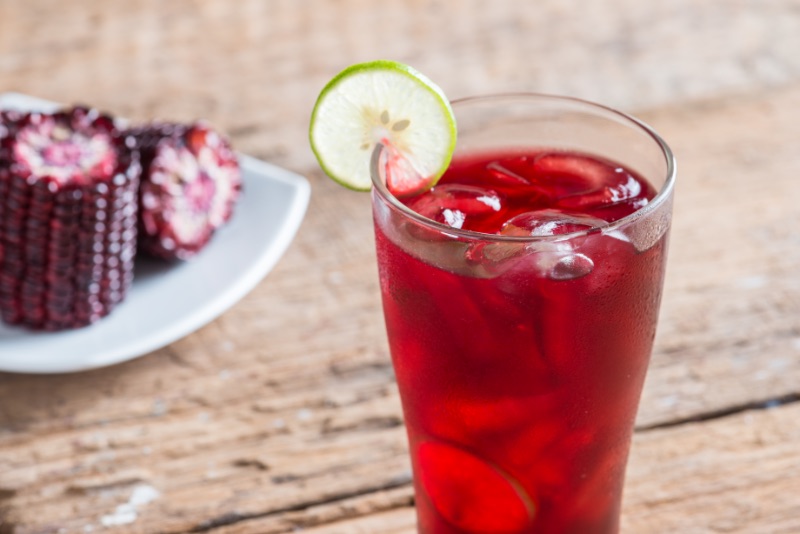 Chicha Morada
For a punch of both color and flavor, Friend recommends chicha morada, a Peruvian drink made from purple corn. "Its deep purple color is visually alluring," she says, while "the taste is quite sweet, with a mysterious pucker from the purple corn blended with pineapple and various spices." (All the better if you can get it homemade — or make it yourself — rather than buying it bottled.) Friend says the beverage pairs especially well with strong blues, cheddar, and salty Gouda. Cabernet Sauvignon who?
This article was written by Hayley MacMillen from Food & Wine and was legally licensed through the NewsCred publisher network. Please direct all licensing questions to legal@newscred.com.