This light, yet complex fruit shandy made with mango peach salsa, a bit of sugar, and freshly squeezed lemon will have you thinking twice about what beer can do in a cocktail. Serve this number with fresh wedges of mango and chili powder to up the heat!
The best salsas for beer cocktails
The best salsas for beer cocktails are the small-batch kind found in the grab-and-go refrigerated cases in the deli section of the grocery store. I find the bold, flavorful ingredients blend the best and give a great pop to the cold, fizzy tang of the beer. No measuring is involved either -- just peel the lid off and plop the pint in the blender.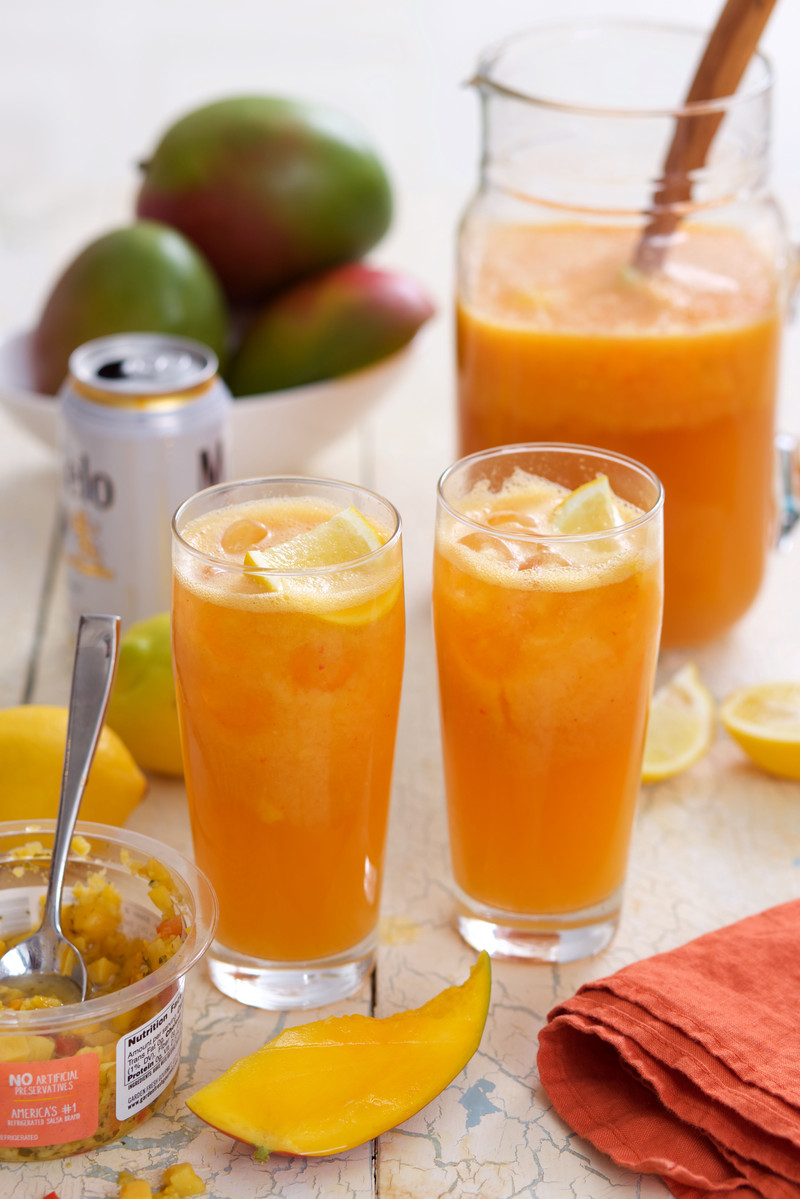 Mango-Peach Shandy
Makes 4 cocktails
1 (24-ounce) container of mango peach salsa
2 tablespoons granulated sugar or more to taste
Juice of 1 lemon
4 (12-ounce) bottles of pilsner
1 teaspoon sea salt
1 teaspoon chili powder
4 wedges of fresh mango or peach
2 cups ice
1. Place the salsa in a blender. Add the sugar and lemon juice. Blend until smooth, about 20 to 25 seconds. Pour into a large beer pitcher.
2. Slowly add the beer to the pitcher, being careful to keep the foam low. Stir gently with a wooden spoon to mix together.
3. Divide the ice among four tumbler or pilsner glasses. Pour the shandy over the ice.
4. Mix together the salt and the chili powder on a small plate. Dip wedges of fresh mango or peach. Serve with the drink.
This article is written by Chadwick Boyd from The Kitchn and was legally licensed via the Tribune Content Agency through the NewsCred publisher network. Please direct all licensing questions to legal@newscred.com.