I'm all for the convenience of store-bought tomato salsa, but when it comes to mango salsa, the only one worth eating is one made from scratch. That's why we made it extra easy on you: This recipe requires just five ingredients and 10 minutes of your time. When it's done, you'll be rewarded with a sweet, fruity and slightly-spicy salsa that's infinitely better than anything sold in a jar. Here's how to make it.
The versatile fruit salsa you'll make all summer long
A fresh mango salsa is only as good as the mangoes you use. At the grocery store, pick them up and hold them in your hands; they should feel heavy for their size, and give slightly when you press the area around the stem. Give them a sniff too; perfectly ripe mangoes should have a pronounced, intoxicating smell.
If you're not making the salsa right away, you can buy harder mangoes and let them ripen on your counter. But stay away from super-soft mangoes, which will be too mushy to slice. Any variety of mangoes -- from the popular Tommy Atkins mango to the extra-creamy Ataulfo -- can be used for this salsa.
The beauty of mango salsa is that it tastes great with just about anything you're eating this summer. While you can (and should!) pair it with tortilla chips and margaritas, it's just as tasty served atop fish tacos, grilled salmon, grilled chicken, shrimp kebabs and burrito bowls.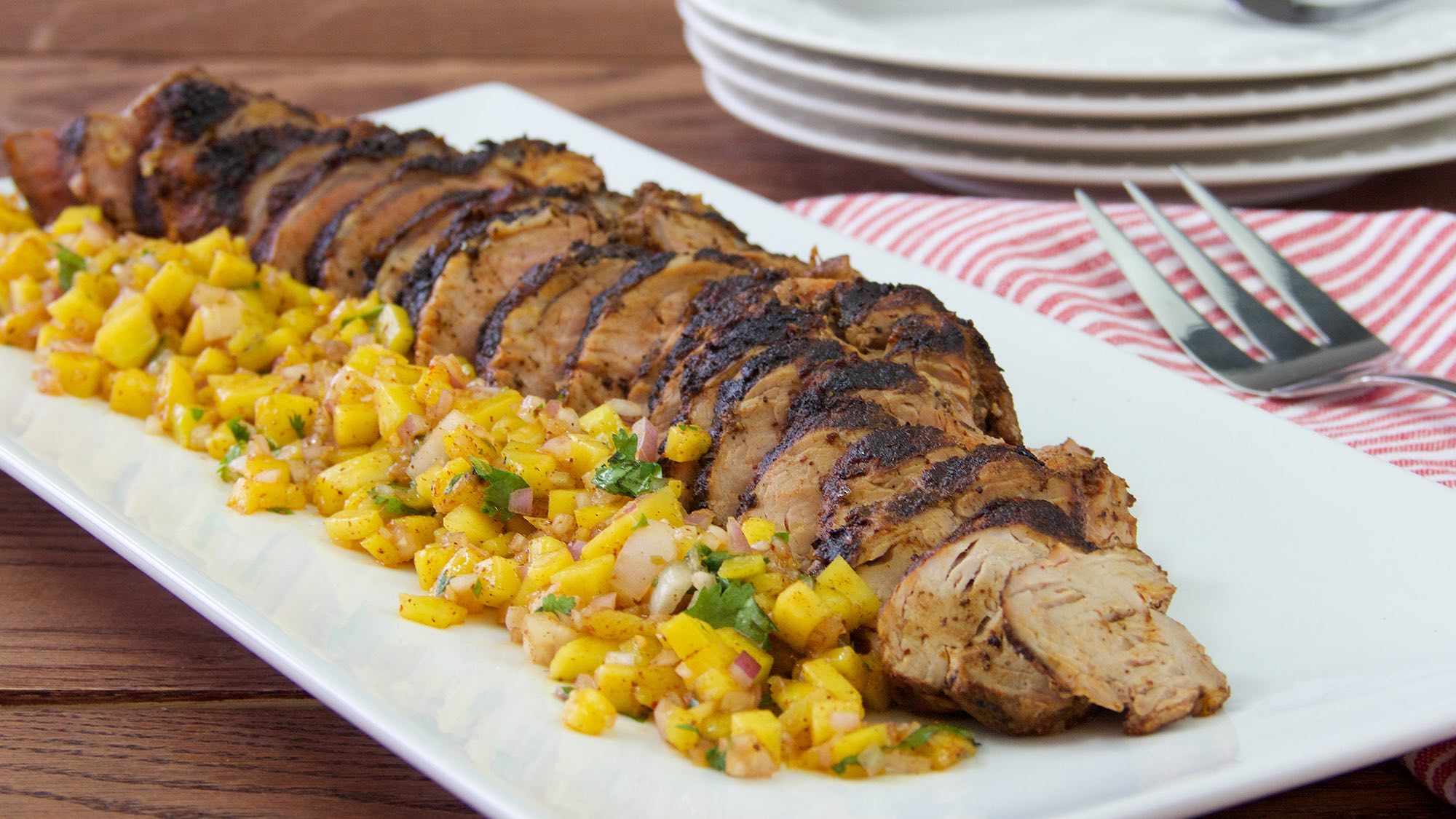 Mango Salsa
Makes 3 1/2 cups
2 large, ripe mangoes (about 2 1/2 pounds total), diced (about 2 1/2 cups)
1/2 small red onion, diced
1/4 cup finely chopped fresh cilantro leaves and tender stems
1/2 small jalapeño pepper, seeded and minced (use the full pepper for a spicier salsa)
Finely grated zest of 1 large lime
Juice of 1 large lime (about 3 tablespoons)
Pinch kosher salt
1. Place all the ingredients in a large bowl, and toss to combine.
2. Taste, and season with more salt if needed. Let sit 10 minutes before serving.
Recipe notes: Leftovers can be refrigerated in an airtight container up to five days.
This article is written by Grace Elkus from The Kitchn and was legally licensed via the Tribune Content Agency through the NewsCred publisher network. Please direct all licensing questions to legal@newscred.com.