Perhaps you've enjoyed a michelada at your favorite taco shop or Mexican restaurant. Or maybe you've never tried the spicy beer cocktail before. Whether you're a stalwart fan or a newcomer, one thing is for sure: The list of ingredients will leave you scratching your head in confusion.
A whole bunch of things that don't seem to make sense together -- beer, hot sauce, lime juice, and Worcestershire sauce -- are combined into one glass. Yet, after just one sip you won't care if the combo sounded strange. Instead, you'll just enjoy it for its spicy, refreshing self.
A spicy pitcher cocktail for a crowd
While sipping a can of beer is all well and good, making micheladas is a fun way to jazz it up. This classic cocktail takes many forms in Mexico, which means no one can quite agree on the exact ingredients. Hot sauce and lime juice are generally considered key players, and we've also added Worcestershire sauce (another common ingredient) to lend a surprisingly welcomed savory note.
This michelada pitcher is spicy, tangy and extra refreshing. It's a great companion to Mexican food, yes, but it also fits right in next to party-friendly apps and even brunch, given the low ABV (think Bloody Mary's beer-forward cousin). Oh, and there's no need to splurge on fancy beer here since you're doctoring it up. A simple Mexican lager like Corona is really the best choice.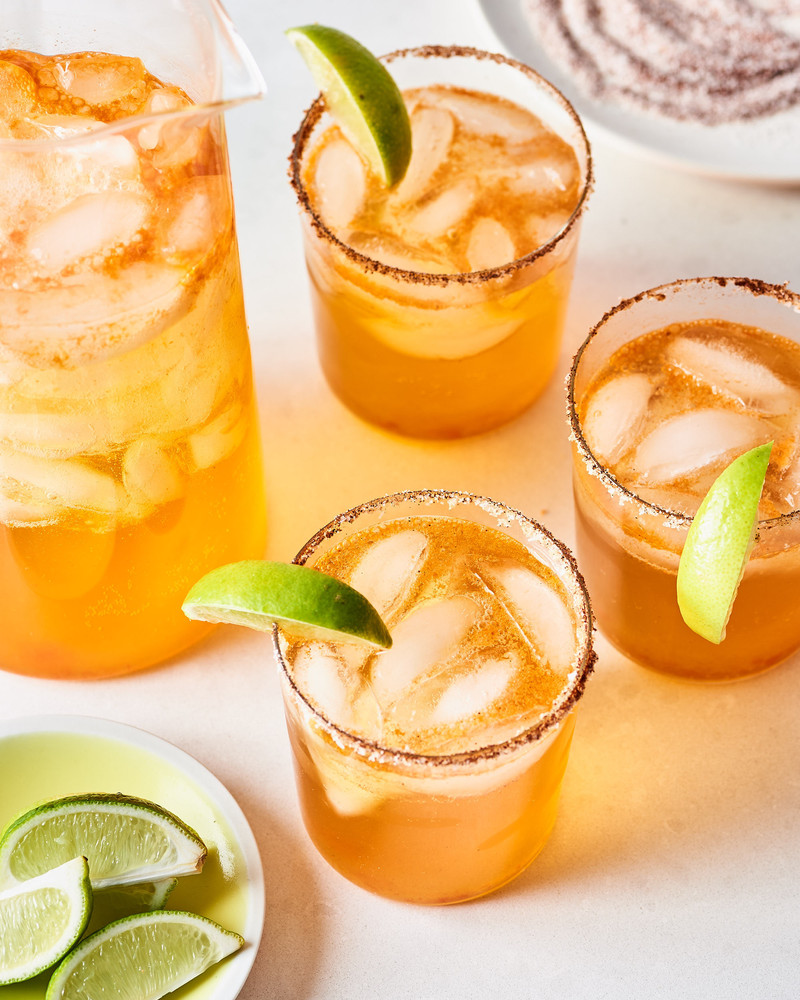 Michelada
Serves 8
6 (12-ounce) bottles chilled Mexican lager, such as Dos Equis or Corona
1/2 cup freshly squeezed lime juice (from about 4 limes)
1 teaspoon hot sauce
1 teaspoon Worcestershire sauce
Ice
2 tablespoons kosher salt
1 teaspoon chili powder
1 lime, cut into 8 wedges
Place the beer, lime juice, hot sauce, Worcestershire sauce and ice in a pitcher; stir to combine.
Mix the salt and chili powder together in a small dish. Rub the rims of 8 pint or other tall glasses with a lime wedge and dip the rims into the salt mixture. Fill glasses with ice, pour in the Michelada, and garnish with the lime wedges.
This article is written by Sheela Prakash from The Kitchn and was legally licensed via the Tribune Content Agency through the NewsCred publisher network. Please direct all licensing questions to legal@newscred.com.