For some cooks, pulling off a Thanksgiving meal can be a daunting task and feel like the furthest thing from a seriously simple meal. But recognizing that it is important to keep traditions alive, I've spent years perfecting my lists and advance preparations for this all-important meal. For example, I traditionally spend the day after Halloween making turkey broth, which I freeze for my Thanksgiving gravy. I know that the more things I do in advance, the more enjoyable the holiday would be.
No matter how simple you keep things, you still must make lists, shop in advance, and have a schedule ready for the day to pull off a good holiday feast. However, you don't necessarily need pressed linen napkins and fine china for a memorable meal. The key ingredients to a successful Thanksgiving meal are good food, company and planning.
After doing this so many times, I just print out my list from the computer each year, knowing that it has been adjusted honed and adjusted over time. I hope you'll keep this and personalize it for you for years to come. In addition to my quick stock recipe, for make-a-head ease, here's your guide to help make the planning and cooking simpler for you so that your Thanksgiving dinner goes off without a hitch.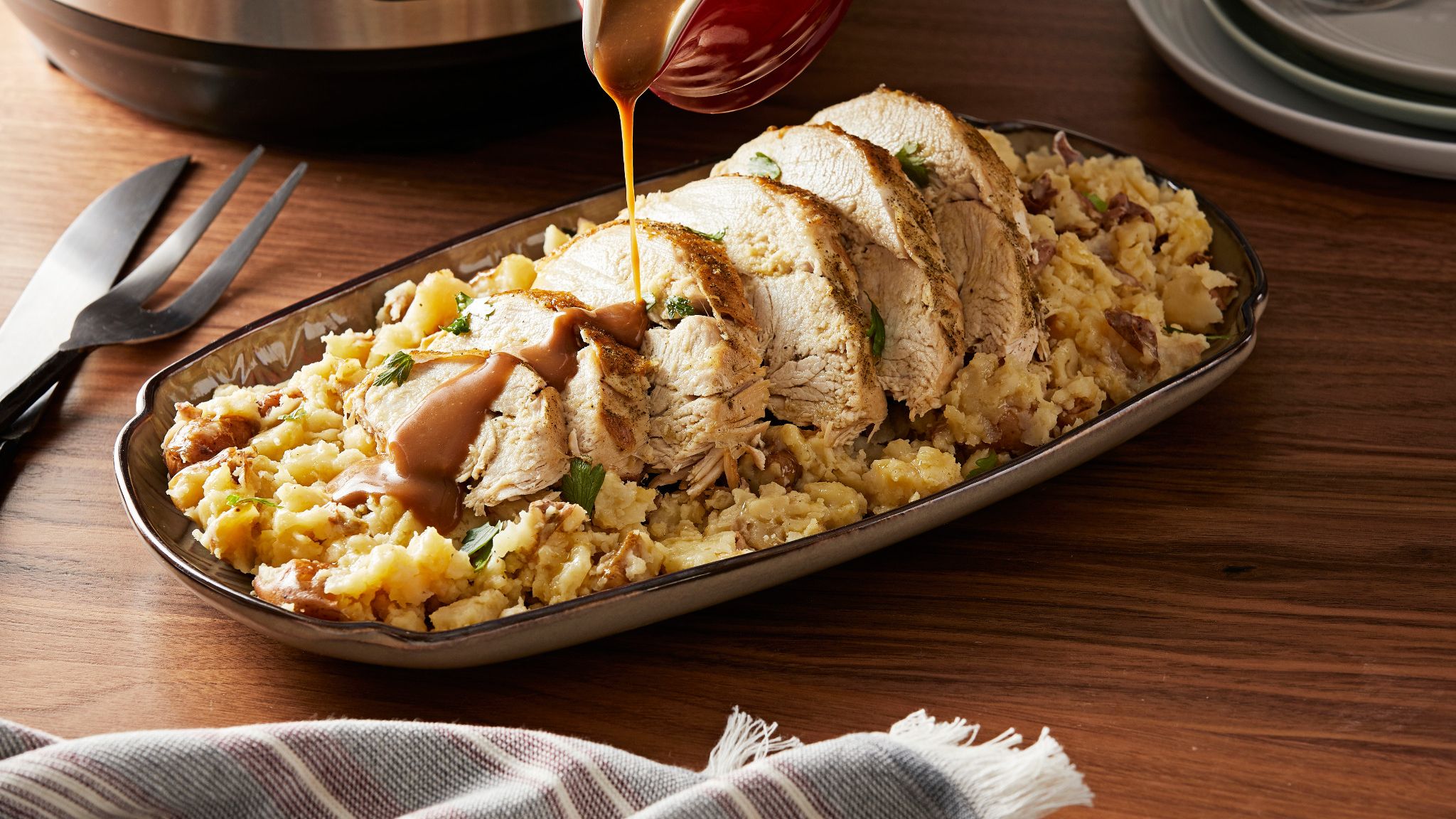 Three weeks to one month before:
--Plan your menu; select recipes and print out for ease.
--Make easy turkey broth (see following recipe) and freeze in small containers.
--Make pie crusts and freeze them.
One week before:
--Order a fresh turkey: To ensure ample servings for dinner, as well as leftovers the next day, allow 3/4 to 1 pound of turkey per person. .
--Plan your table setting and decorations.
--Make your grocery lists and beverage list, separating staples from fresh foods.
--Begin shopping for staples.
--Shop for any additional equipment or tableware you may need. An instant read thermometer is helpful.
Saturday before:
--Polish silver, and inspect dishes, glassware, serving dishes and serving utensils.
--Sharpen carving knife.
--Press tablecloths and napkins or order rentals, if desired.
--Clean oven.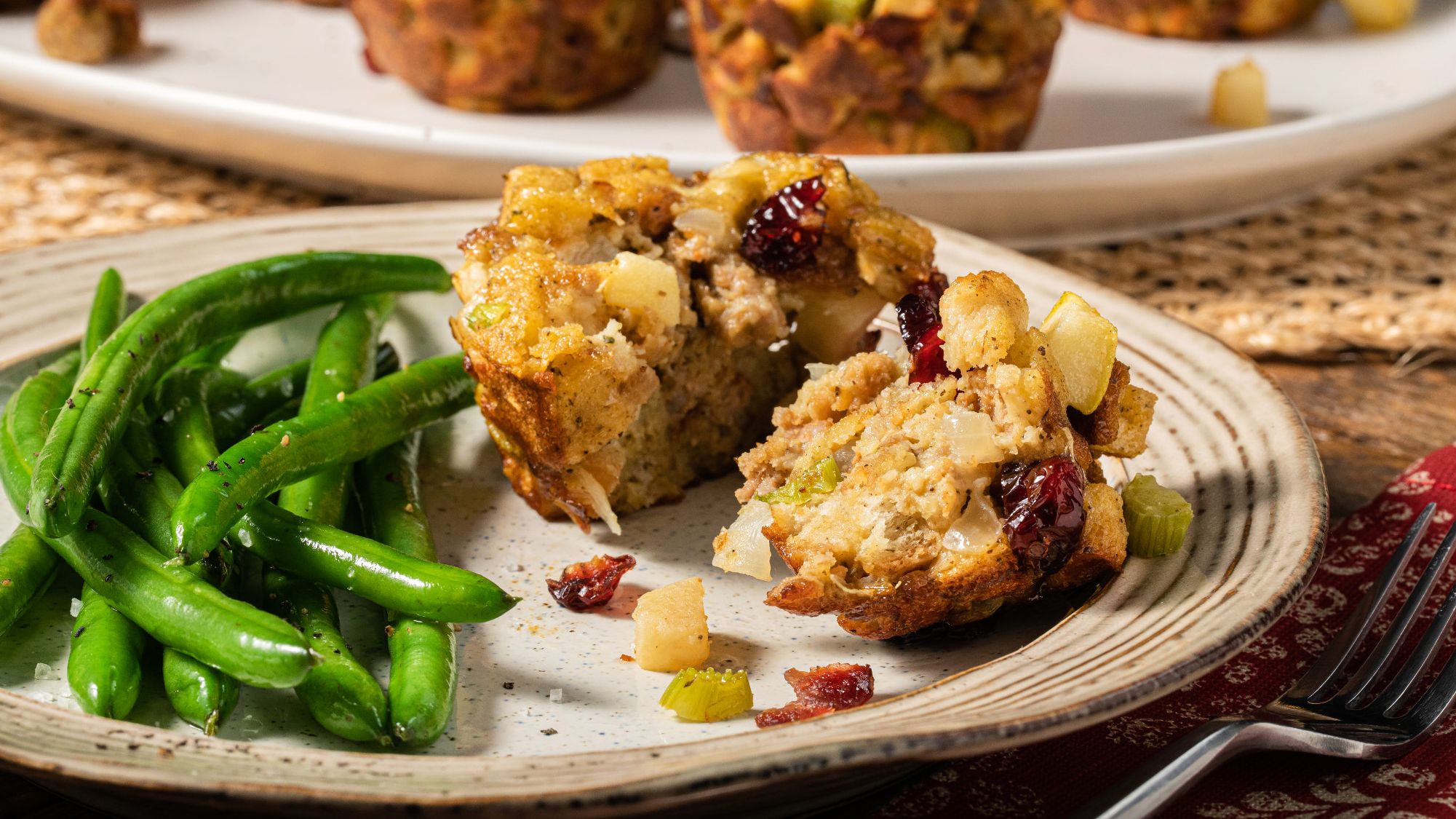 Monday:
--Complete shopping lists.
--Begin shopping for produce and other fresh food.
--Organize refrigerator, cleaning out to make extra room for turkey.
Tuesday:
--Make cranberry sauce, and refrigerate in large glass jars.
--Prepare vegetables for stuffing; place in plastic zip-top bags and refrigerate.
--Clean and chop parsley; place in plastic zip-top bags and refrigerate.
--Defrost turkey broth slowly in the refrigerator.
Wednesday:
--Pick up turkey and fresh herbs; refrigerate.
--Make side dishes and stuffing; cover and refrigerate.
--Buy flowers and arrange if needed.
--Chill wines and water.
--Set the table and buffet, arranging serving pieces, platters and trivets. You can even stick a Post-it on each platter designating which dish will go in each piece.
--Organize coffee and tea.
--Plan a schedule for the next day, determining what time the turkey must be put in the oven (allowing the oven to preheat) based on when you want to eat.
--If making pies, defrost pie crust. Make pie at night or Thursday morning.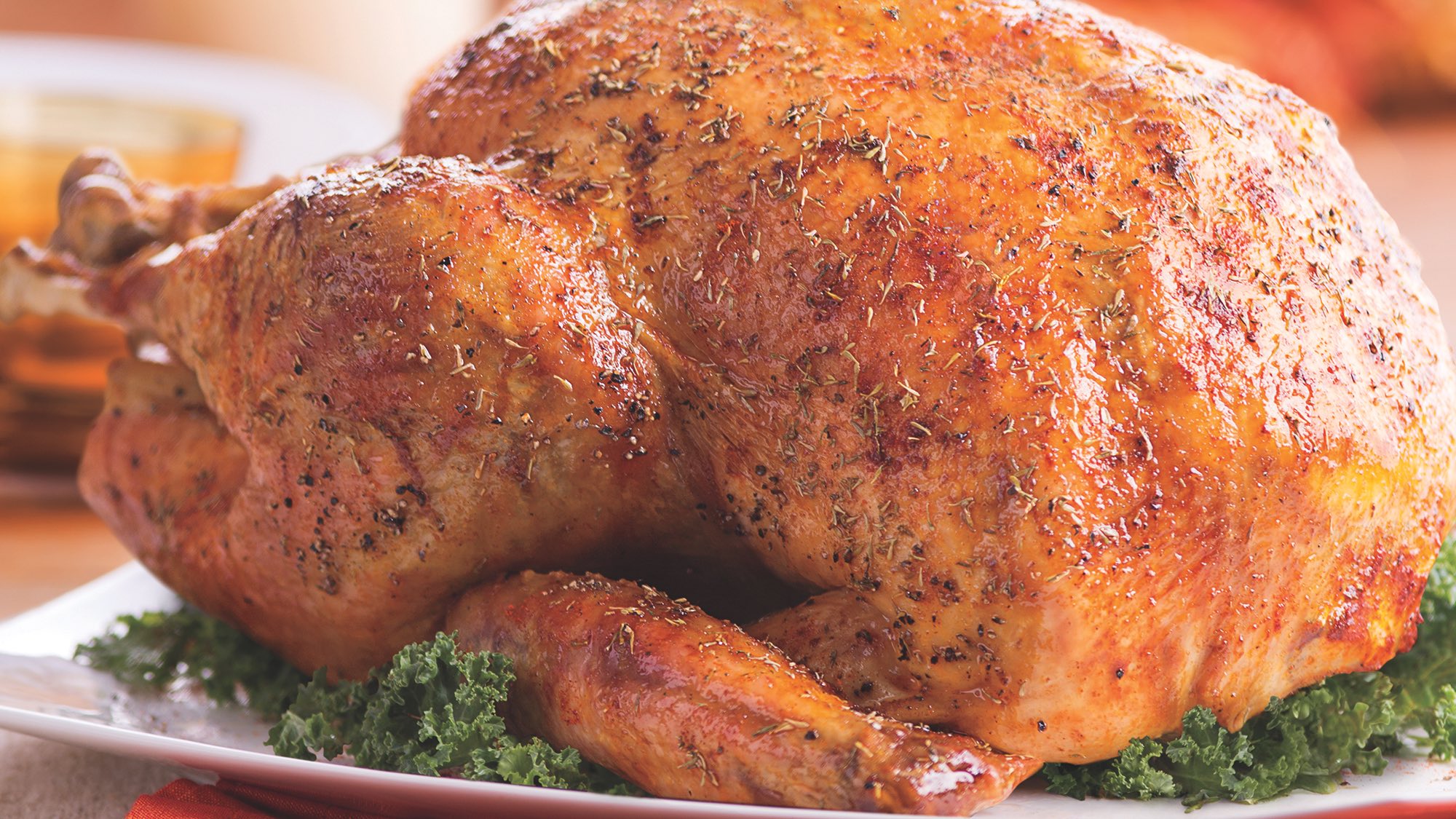 Thanksgiving Day:
--Stuff turkey, place in oven and roast.
--If stuffing is not in turkey, place in casserole dish and bake 1 hour before serving.
--Make mashed potatoes and keep warm in double boiler.
--Arrange the bar.
--Make gravy and add drippings from turkey.
--Reheat vegetables.
--Fill water and wine glasses.
Turkey tips
Use this only as a guide to help budget your time, keeping in mind that an unstuffed turkey's doneness should always be judged by its internal temperature rather than just by the clock. Times also vary depending on the temperature of the oven. Cover the bird with foil, after 1 hour, to avoid burning the skin.
Approximate roasting times for an unstuffed turkey roasted at 325 F:
8 to 12 pounds: 2 3/4 to 3 hours
12 to 14 pounds: 3 to 3 3/4 hours
14 to 18 pounds: 3 3/4 to 4 1/4 hours
18 to 20 pounds: 4 1/4 to 4 1/2 hours
20 to 24 pounds: 4 1/2 to 5 hours
When testing for doneness, insert an instant-read thermometer into the innermost part of the thigh without touching the bone. When the internal temperature reads 165 F, remove the turkey from the oven and cover it loosely with aluminum foil. The bird will continue to cook during these 15 to 20 minutes of sitting while you make gravy and prepare to carve, so the internal temperature will rise even higher to a final temperature of about 175 F.
Seriously Simple Turkey Stock
OK, I know what you are thinking. How can Seriously Simple and homemade stock be in the same sentence? This nod to convenience combines the pre-made, no-salt chicken stock with browned turkey necks, resulting in a semi-homemade version of turkey stock.
The truth is when it comes to making turkey gravy, it is important to have a full-flavored stock to get the best result. The cooking time may be a few hours, but the put-together time is just a few minutes. Make this on a lazy afternoon or after dinner when you need to be around the house. Make this up and keep it in your freezer in a couple of containers if you have the time.
Makes about 6 cups
1 tablespoon olive oil
3 pounds turkey necks and backs
3 (32-ounce) cartoons low sodium chicken stock
1 quart (32 ounces) water
1. Heat the oil in 6-quart stock pot on medium-high heat. Brown the turkey pieces, turning with tongs for about 10 minutes.
2. Add the stock and water, which should come up almost to the top of the pot. Slowly bring to a boil over medium-high heat, uncovered. Remove the scum from the stock with a slotted spoon. Turn down the heat as low as possible and simmer for 2 to 3 hours or until the stock has reduced by half. Add salt to taste. Taste for seasoning.
3. Strain the stock through a colander or strainer into a plastic container. Let it cool, then cover and refrigerate. When the stock has chilled, use a large spoon to remove the hardened fat from the surface and discard it.
4. If not using immediately, pour the stock into containers and refrigerate.
Advance preparation: If not used within three days, the stock should be frozen, defrosted and then re-boiled before using. Freeze for convenient use.
This article is written by Diane Rossen Worthington from Seriously Simple and was legally licensed via the Tribune Content Agency through the NewsCred publisher network. Please direct all licensing questions to legal@newscred.com.