There are 22 days until Thanksgiving, not that we are counting (just kidding, we are). You have probably all begun planning your menu for the occasion (if not for Christmas, too) and if you haven't, this is Food & Wine's day-by-day guide on how to plan for your party. If you're starting to stress about how you're going to cook for all your guests and still keep your sanity, chef Curtis Stone is here to help ease your nerves. Here are five of his tips for pulling off the perfect stress-free Thanksgiving dinner party.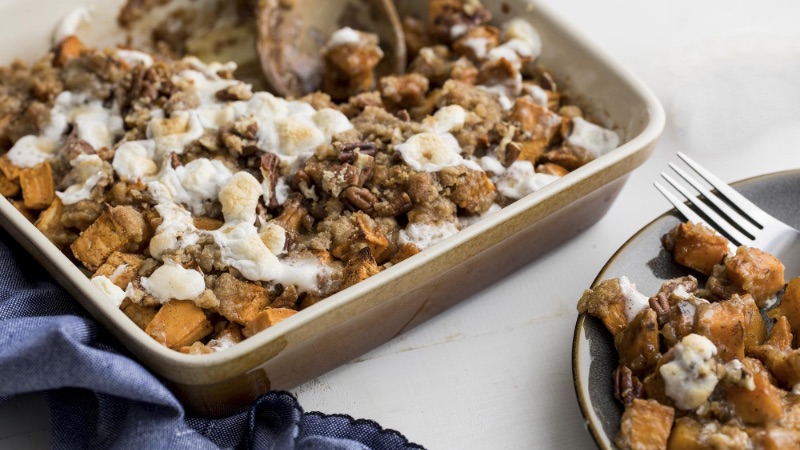 Stay organized
"The first thing you need to do to set yourself up for success is stay organized," Stone explains.
The chef recommends writing up a detailed list of everything you need to accomplish, and cook, before Thanksgiving arrives, which should include every dish that you plan to serve. That way you can prep certain dishes beforehand and begin cleaning up and preparing for the inevitable crowd of people that will be flooding your home.
One trick Stone uses in his own kitchen? He pulls out every dish he needs to use for Thanksgiving the day before, then labels each item with the dish that will be served on it with a post-it. No more last minute scrambling for the gravy boat.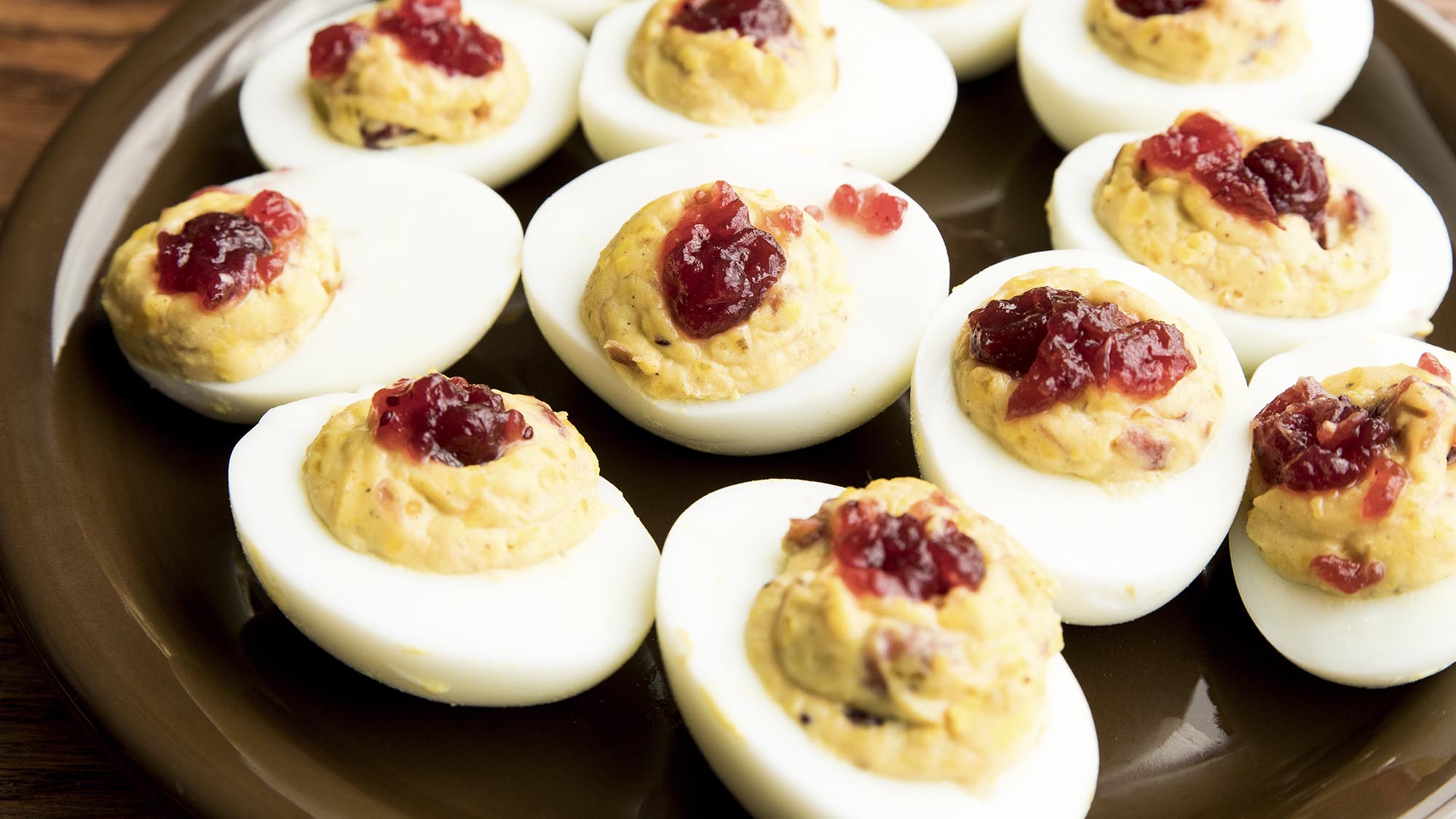 Work ahead
Stone says that you should try to prep as many dishes as you can—especially the sides—the day before. For instance, you can make a pie the day before Thanksgiving, and then stick it in the oven before serving it. It will still taste fresh, don't worry.
Other dishes he says are simple, and can be easily be made the day before? For one thing, you could try sticking to one vegetable—the versatile potato—and making a few different sides with it.
"Potatoes can be in so many different forms. Everyone loves potatoes," he says.
Potato and mushroom gratin and stuffing are also both go-to sides for the chef. You should also brine the turkey at least one day ahead of dinner. Need more help choosing the perfect sides? Here's our complete list of Thanksgiving sides.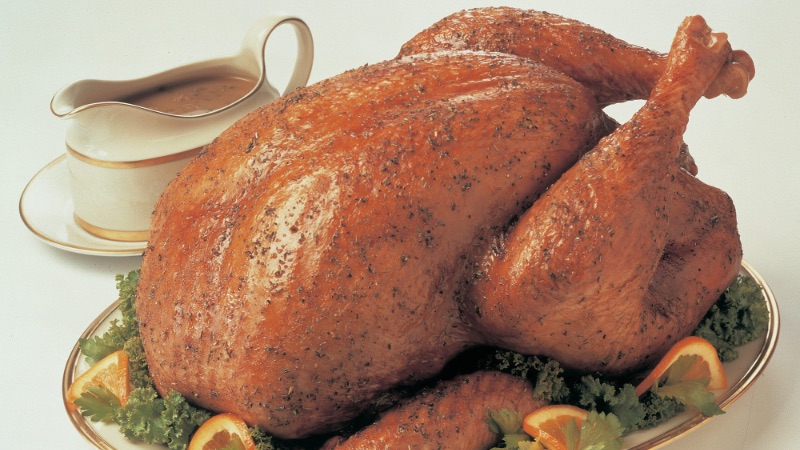 This tool will help you prepare a succulent turkey
Stone says that if there's one kitchen tool you should indulge in this holiday season, it's a digital read thermometer.
"We almost always overcook our turkeys. We tend to give it an extra thirty minutes, but the recipe probably already gave it an extra thirty minutes, [and] that results in a dry turkey."
Stone makes his own version, which you can find on Amazon. It includes a long cord, meaning that you can close the oven with the thermometer still inside the turkey. The digital reader lets you monitor the exact temperature of the turkey as it cooks so you don't risk overcooking it.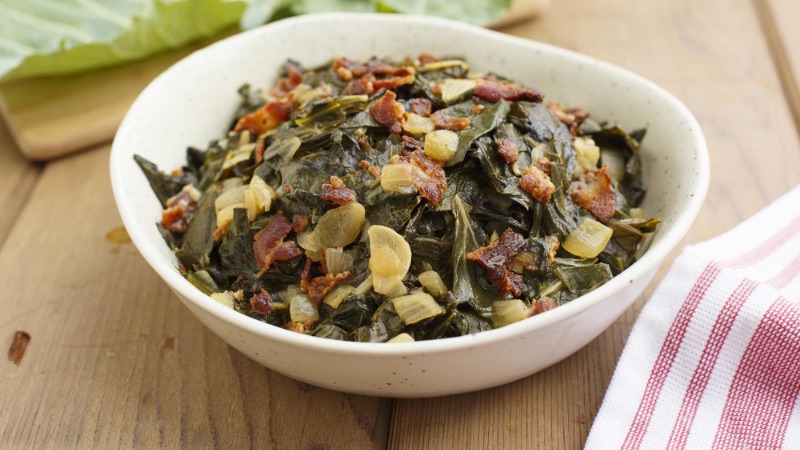 Delegate
As Stone points out, Thanksgiving is a "family affair," so let your guests help out. As your guests pour in, they'll (hopefully) ask what they can do to help, and most people are used to saying "nothing" as they juggle multiple tasks at once.
This year, Stone recommends delegating. Ask someone to be in charge of opening and pouring the wine, and someone else to provide the tunes. Not only does this strategy gives everyone a "sense of purpose," but it also takes a few tasks off your plate, so to speak.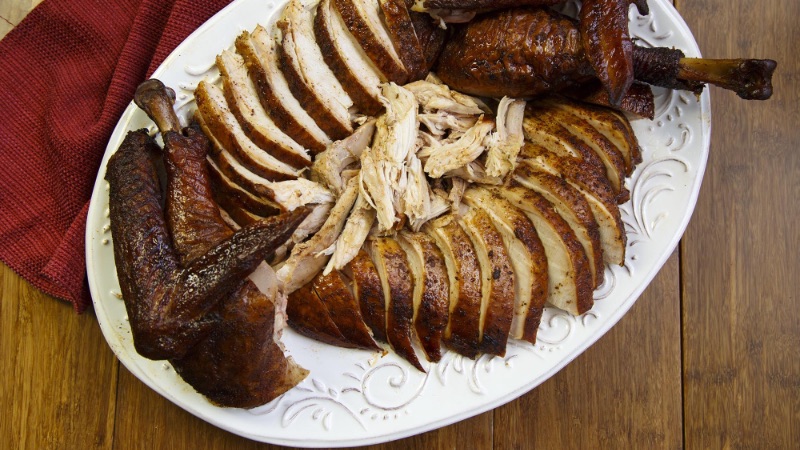 Relax
Okay, this is obvious. But it can be harder than it seems. Anyone who has hosted Thanksgiving knows this. So how do you do it? Stone recommends incorporating the things that help you unwind into your Thanksgiving routine.
For Stone, that means pouring himself a glass of wine and turning on his favorite music as he's cooking and setting up.
"Just do one job at a time... You have slow to down to hurry up," he says. "Gather yourself and gather your thoughts."
Don't worry, you got this.
Still worried something won't come out the way you're hoping? Here are some common Thanksgiving mistakes that people make and how to avoid them.
This article was written by Elisabeth Sherman from Food & Wine and was legally licensed through the NewsCred publisher network. Please direct all licensing questions to legal@newscred.com.