This will be a memorable Mother's Day for sure. While most of us will be home (some of us alone), if we are lucky, we can teleconference with our moms or children. We can also cook up a sweet treat and make a quick delivery!
I have tried plenty of versions of classic lemon curd, but the following recipe is by far my favorite. Thank you to pastry chef David Lebovitz, who suggested tossing out the double boiler and just cooking it on direct heat. You can make this quickly and it is almost foolproof as long as you carefully watch the mixture while whisking.
If you are timid, you can cook this curd over a double boiler; but know that this will take longer, so be patient.
I first enjoyed this sweet creamy concoction when I was studying at Le Cordon Bleu in London. Scones, lemon curd and Devon cream were the sidekicks to a proper tea. Ever since then, I have fun coming up with myriad uses for this sunny, yellow curd.
The following recipe uses mostly pantry staples. It's best if you can use unsalted butter, because it may be fresher since salt preserves butter. Personally, I am lucky to have an abundance of Meyer lemons.
It is said necessity is the mother of invention and that couldn't be truer for me and my Meyer lemon tree. I have witnessed a giant surplus of lemons this year and I have been trying to keep up with using them up before more bloom. Meyer lemons tend to be sweeter, which explains why more sugar is required if you are using regular lemons.
If delivering the goods isn't an option for you, perhaps you can cook it together over FaceTime or Zoom. Then, you can each make a pot of tea and sit down for a warm Mother's Day chat.
All you need to enjoy this curd is some scones or something as simple as a piece of toast, a muffin or even a piece of pound cake. The point is making this curd is a fun and delicious way to celebrate moms this year.
And, finally, if you are looking to use up any remaining curd, fold in some whipped cream or mascarpone and use it for a light frosting layer or for filling crepes. I like to bake squares of puff pastry, cool them, fill them with this curd and then garnish with colorful berries. Whatever you do this year for Mother's Day, remember to slow down and savor the moment.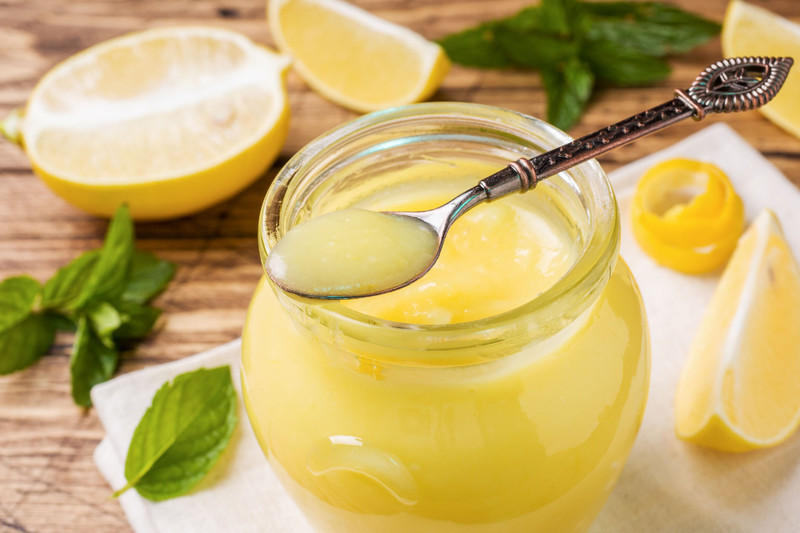 Luscious Meyer Lemon Curd
Yields about 1 cup
1/2 cup fresh Meyer lemon juice
1/3 cup granulated sugar or 1/2 cup, if using regular lemons
2 large egg yolks
2 large eggs
Pinch of salt
6 tablespoons unsalted butter, cut into cubes
1. Place a mesh strainer over a medium bowl and reserve.
2. Combine the lemon juice, sugar, egg yolks and eggs in a medium saucepan. Whisk the ingredients together until nicely blended
3. Place the saucepan on medium heat and add the salt and butter pieces. Continue whisking the mixture until all the butter has melted.
4. Turn up the heat to medium-high and whisk the mixture constantly, watching carefully so the eggs don't overcook, until the mixture becomes thickened and can coat the back of a spoon.
5. Remove from the heat immediately and pour the mixture over the strainer into the bowl to remove any lumps. Let cool and then cover with plastic wrap right onto the curd to keep a film from forming. Refrigerate until using.
Advance preparation: This will keep for up to a week, covered and refrigerated.
This article is written by Diane Rossen Worthington from Seriously Simple and was legally licensed via the Tribune Content Agency through the NewsCred publisher network. Please direct all licensing questions to legal@newscred.com.