Herbs play a significant role in the flavor of Greek cuisine. Mint, oregano and thyme work in harmony to add a fresh aroma and taste to everything from souvlaki to moussaka - but also have a distinct flavor on their own.
Making traditional moussaka is a slow, steady process: roasting eggplant, layering ingredients and creating scratch custard before baking. But, shhhh … we'll let you in on a little secret. Our version of Skillet Moussaka uses several shortcuts, including jarred Alfredo sauce to create creamy béchamel and skipping the eggplant roasting altogether. You'll save time – but you'll still get the flavor.
Try it yourself.
Ingredients
Step-by-Step
1: Heat 10-inch nonstick skillet on medium-high heat. Add ground beef, 1 teaspoon each of the oregano and thyme, mint and salt; cook and stir until beef is browned.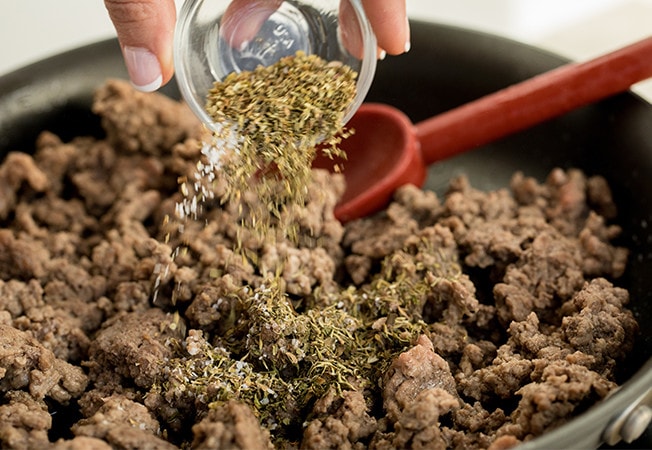 2: Add eggplant; cook and stir until tender, about 3 to 5 minutes. Stir in tomato sauce. Smooth out top to be level and flat. Reduce heat to medium-low.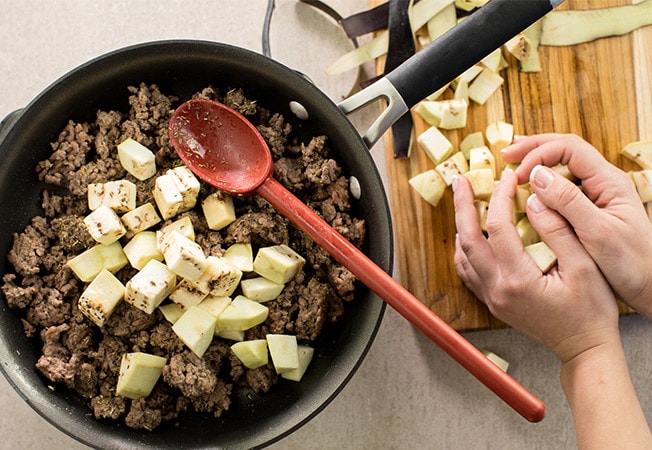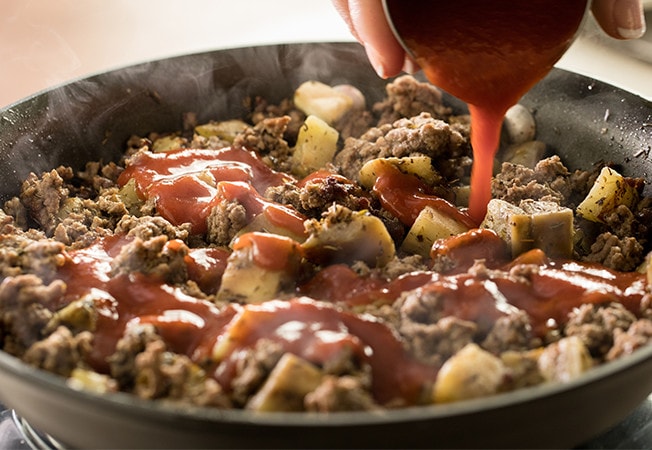 3: Mix Alfredo sauce, eggs, flour and remaining 1/2 teaspoon each oregano and thyme in medium bowl. Pour over meat mixture in skillet. Cover and cook 10 to 15 minutes or until Alfredo custard is puffed and set.