Experience the rich flavors and aromas that Moroccan cuisine offers via the earthy spices and tangy flavors the country is known for. Keep McCormick® Turmeric, Cumin and Cinnamon on hand to create North African meals whenever you're inspired.
The traditional version of Spiced Chicken Tagine features chicken and vegetables bathed in Moroccan spices, stewed in a special tagine pot and finished with preserved lemons and olives for a tangy bite. With our everyday recipe, you can make this version right on the stove, using a bold blend of McCormick® spices to cut down on ingredients – not on flavor.
1 tbsp oil
1 pound boneless skinless chicken thighs
2 cloves garlic, finely chopped
1 1/2 tsps McCormick® Cumin, Ground
1/2 tsp McCormick® Cinnamon, Ground
2 carrots, peeled and sliced
1 medium onion, sliced
1 can (15 1/2 oz) chickpeas (garbanzo beans), drained and rinsed
1 can (14.5 oz) petite diced tomatoes, undrained
1/4 cup green olives
2 tbsps brining liquid from jar of olives
1. Heat oil in Dutch oven or large saucepan on medium-high heat. Add chicken; cook 4 to 6 minutes per side or until browned.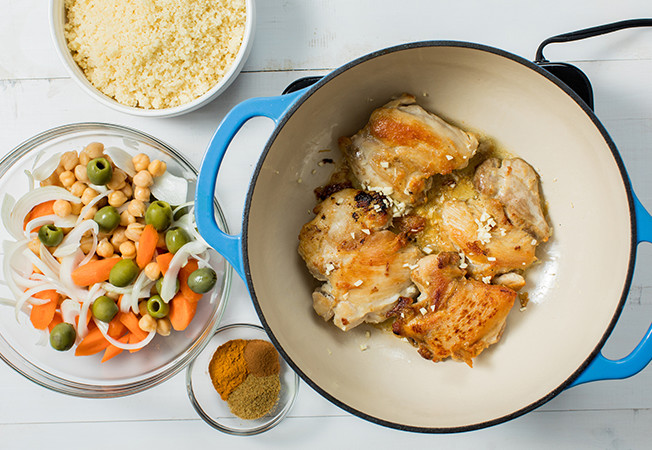 2. Stir in remaining ingredients. Bring to boil. Reduce heat to medium-low; cover and simmer 20 minutes or until vegetables are tender.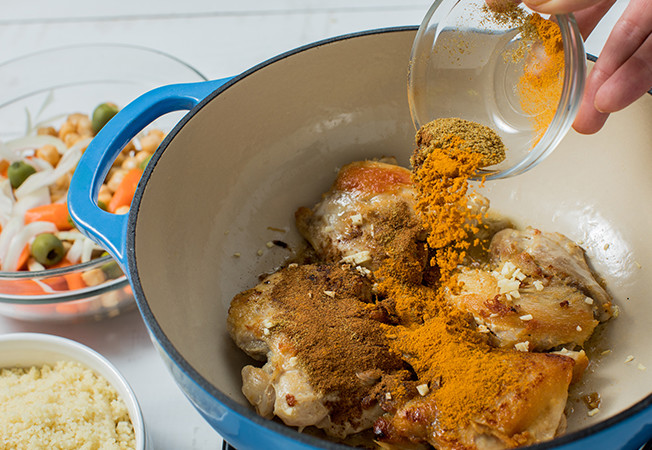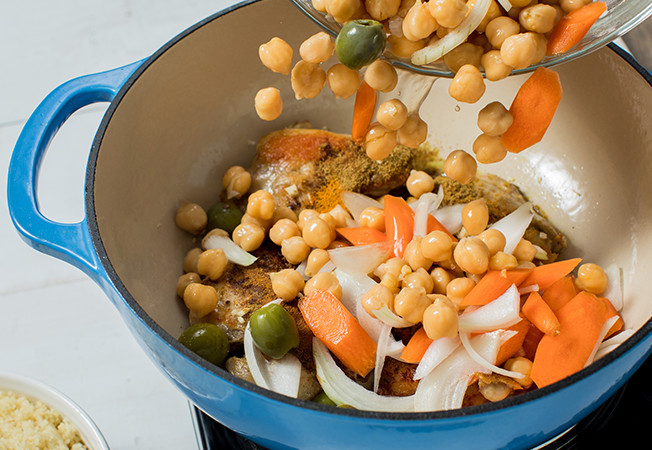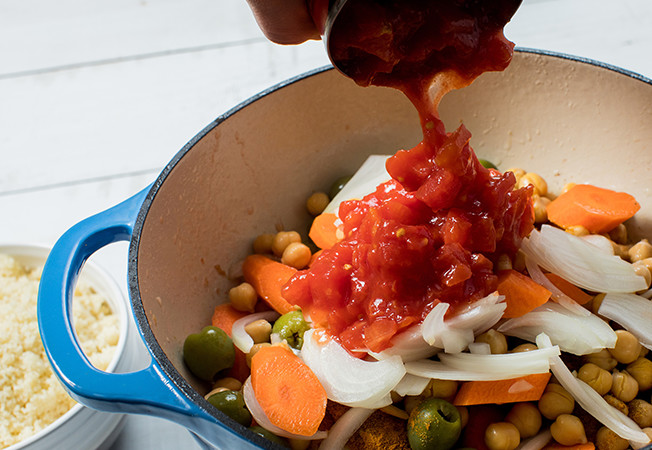 3. Serve over cooked couscous with lemon wedges, if desired.