Skip the Sugar With These Honey-Sweetened Summer Drink Recipes
There's nothing quite like kicking back on the deck or sitting in the park with a cool drink in hand during the summer. As the heat kicks in, everyone will be looking for sweet summer beverages, but that doesn't mean loading up on refined sugar.
These soothing summer drinks replace table sugar with honey, nature's own sweet alternative. Honey is slightly higher in calories than granulated sugar, but it's also sweeter, meaning that you need a little less of it to give your drink that sweet edge. Honey also comes in many different flavors and varieties, informed by the flowers and bees in its local area. That means you can add unique flavors to your back yard beverage while dialing in the sweetness.
Here are some sweet summer drink ideas that will keep you comfortably cool with exciting flavors during the warm season.
Iced Tea and Lemonade Recipes
Let's start with something simple: iced tea. This Honey Iced Tea recipe substitutes our Liquid Honey Upside Down Squeeze honey entirely for sugar, adding in some refreshing mint leaves. The great thing about this drink is that you can flavour it to suit by using your own tea bags, like Earl Grey, peppermint, or berry, to create a unique drink every time.
If you'd rather forego the tea bags, this Cooling Saffron Honey Tea brings the flavour without using any tea at all. Instead, it combines saffron, ginger and our Cooling Spice Blend, including cardamom, coriander, and turmeric, to create a subtle mix of eastern tastes that smells and tastes divine.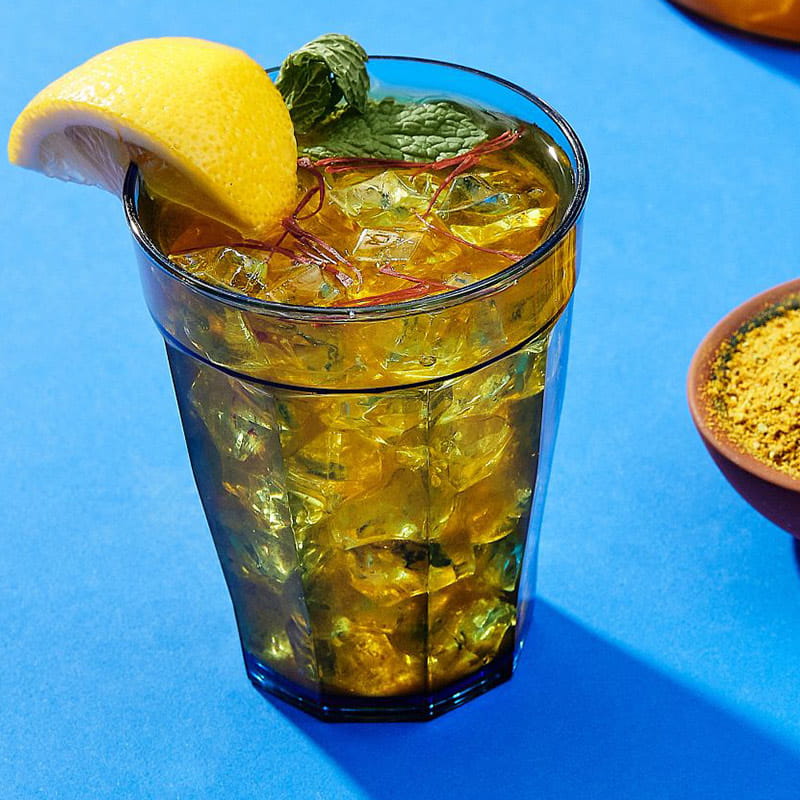 No list of sweet summer drinks would be complete without lemonade. Try our Honey Infused Grilled Lemonade recipe for a fresh take on a simple back yard recipe that will delight your family. Despite a little sugar, the star of this show is liquid honey. It complements a smoky lemon flavour unlocked by putting lemons on the grill.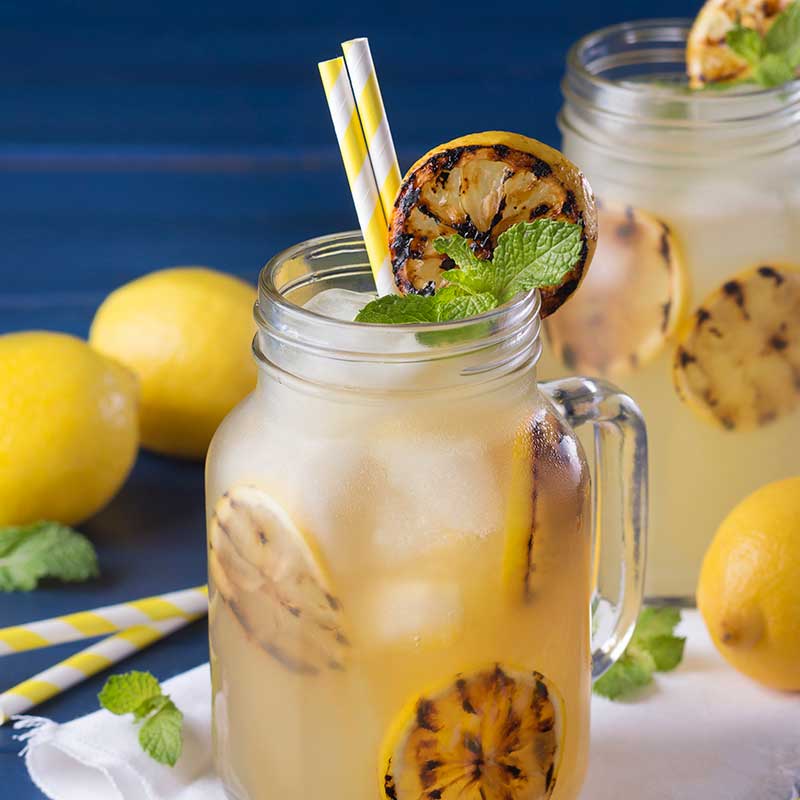 Refreshing Dairy Drink Recipes
If you'd like your summer drink a little creamier, then we have you covered. Check out this Vanilla Bubble Tea with Coconut Milk recipe. It combines coconut milk, liquid honey, and black tea with vanilla to create a sweet taste sensation. Black tapioca pearls give it that wonderful texture that makes bubble tea so popular.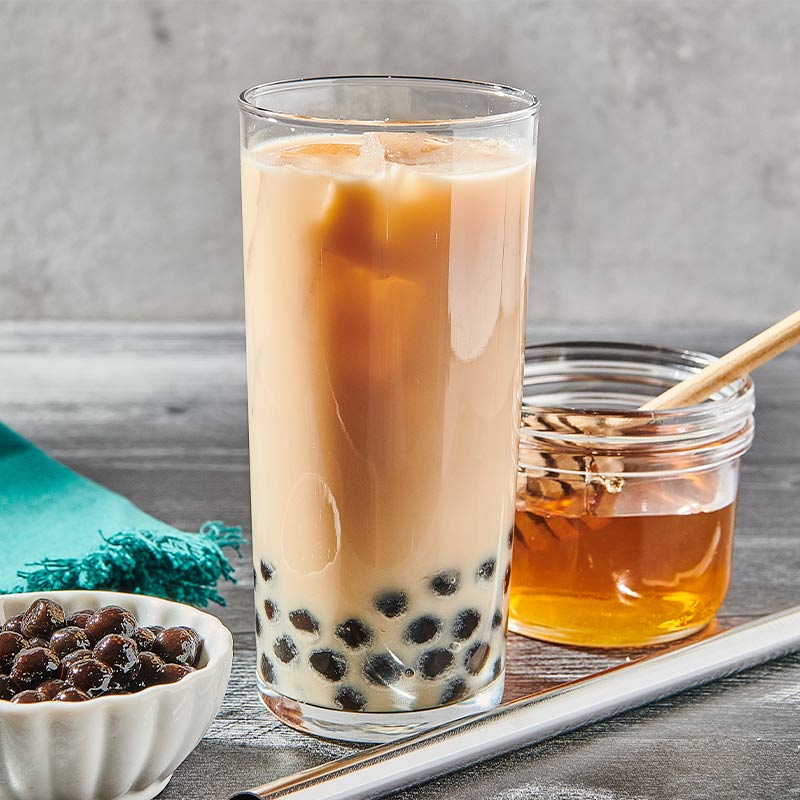 This Coconut Milk Smoothie with Honey, Blueberry and Banana is another great use for creamy coconut milk. It swaps the black tea for fruit and berries to deliver a thick drink that could double as a breakfast snack.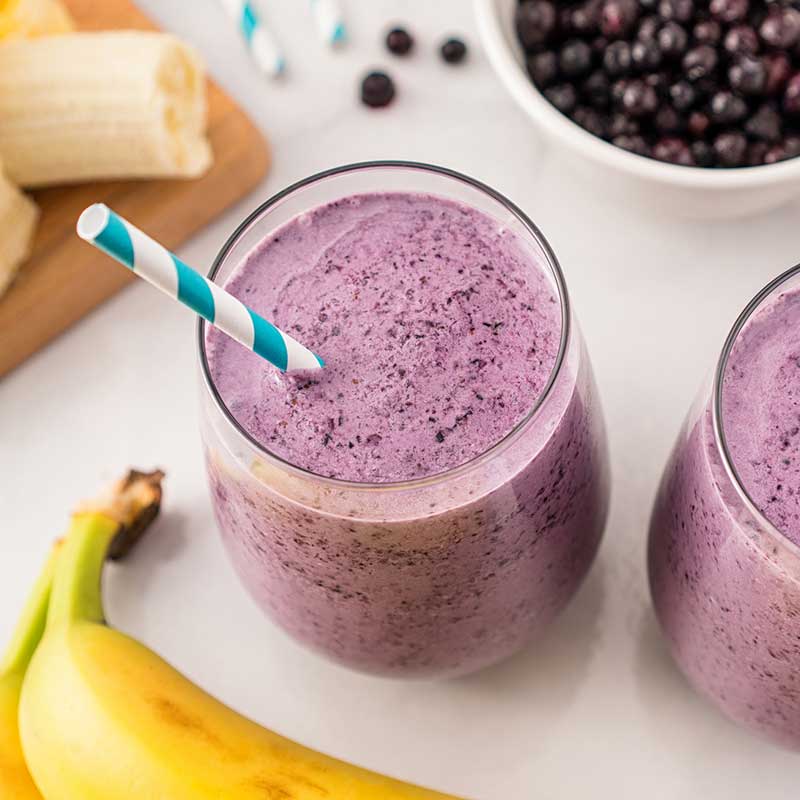 Honey-Sweet Cocktail and Mocktail Recipes
Sometimes we want our back-yard summer drinks a little more grown-up. This Pineapple Mead Sangria mixes a pineapple and ginger drink with an intriguing honeyed dandelion elixir made of dandelion greens and turmeric. The alcoholic mead ingredient, made from fermented honey, is sometimes known as honey wine.
Make this Honey Rum Root Beer Float an adults-only affair with a little dark rum thrown into the mix. It can be in your hand in two minutes, making it the fastest drink to prepare in our list. Omit the rum for a non-boozy treat that everyone can enjoy.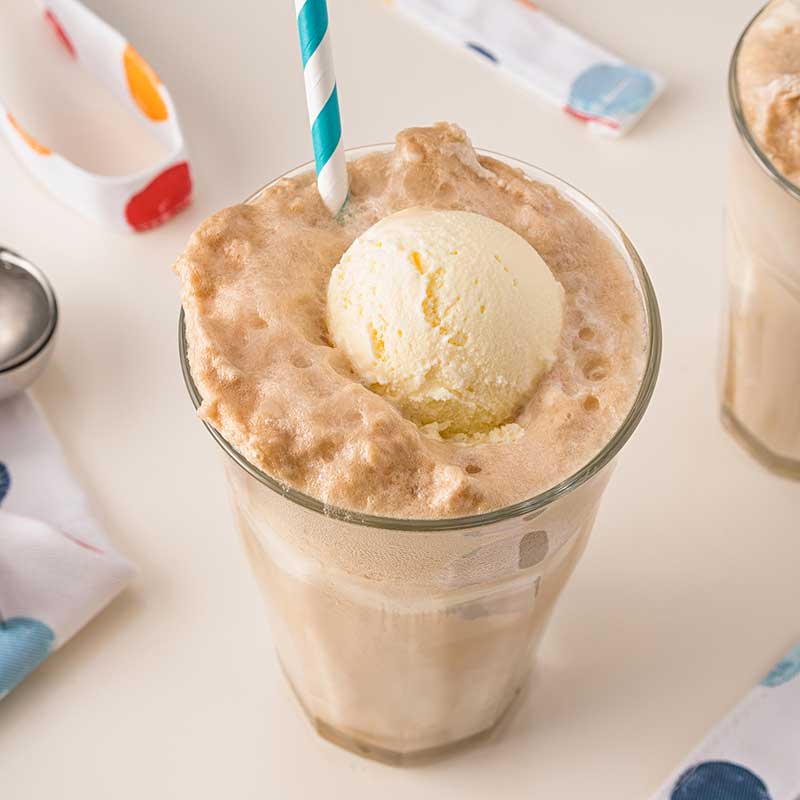 If you want summer cocktails without the kick, try this Saffron Meyer Lemon Sipping Sour. It combines a heady mix of flavors including beets, juniper berries, and saffron. Honey tempers cider vinegar to create a sour that's out of this world. Add mixer for a tall, refreshing mocktail.
So, get your straws ready as you gear up for a summer of tasty beverages. You don't need to skip the sugar entirely when throwing together a summer drink, but substituting at least a little honey gives a refreshing drink an extra layer of flavor that will make it stand out - and keep the family coming back for more.
More Honey-Sweetened Drink Recipes To Try
Learn More About Honey