Saltine crackers have a special place in our hearts and tummies. We love them crumbled into a warming soup, slathered with peanut butter for a quick and easy snack, or eaten slowly, one by one to test out our appetite after a few days under the weather.
And that's just scratching the surface of the versatility of a "plain" cracker. Saltines—and other neutral crackers—can be elevated to decadent heights, particularly when used to make easy-peasy Christmas crack candy. This confection comes together in under an hour with only a few ingredients—no candy-making equipment or expertise needed!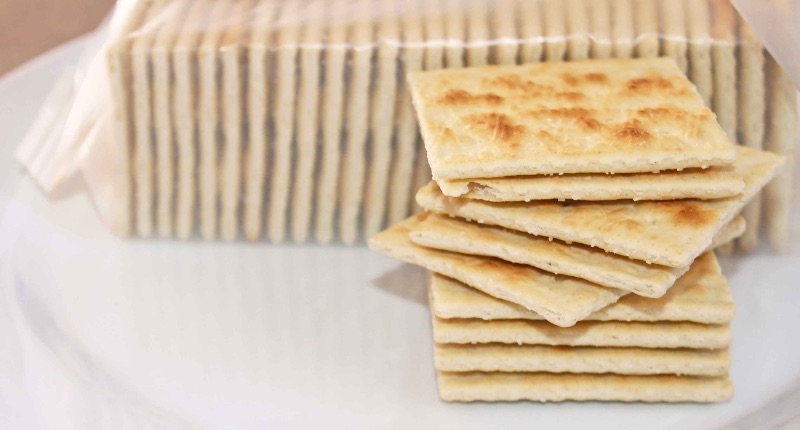 What is Christmas Crack?
This candy is more common than you might think, hiding in plain sight under other names such as Saltine Toffee, Cracker Toffee, Pine Bark, Toffee Bar, Faux Toffee, Fooler Toffee, and Saltine Sweeties. They all share an essential structure: caramel sauce poured over crackers, baked, and then topped with a chocolate layer.
Requiring little more than sugar, butter, crackers, and a spatula, you can make a gift-worthy batch of Christmas Crack that some would argue is better than plain toffee.
Learn how to make Christmas crack below:
Christmas Crack Recipe
Ingredients 
To make one cookie pan, you'll need: 
1 sleeve crackers, such as saltines or RITZ Crackers® (about 35 crackers)

1 cup firmly packed light brown sugar

1 cup (two sticks) unsalted butter

1/8 teaspoon sea salt from McCormick® Sea Salt Grinder
1 1/2 teaspoons McCormick® Pure Vanilla Extract

1 package (10 to 12 ounces) chocolate chips (semi-sweet, milk, or dark chocolate)
Directions
1. Preheat your oven to 400 degrees. Line a large baking sheet with parchment paper or foil that's been greased up with butter (or spray lightly with no-stick cooking spray). Arrange crackers on a baking sheet in a single layer, covering as much of the bottom of the pan as possible.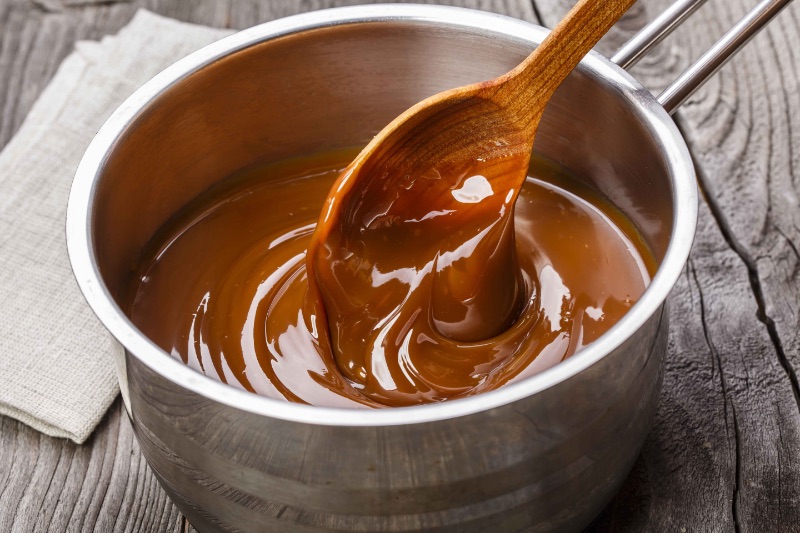 2. Heat brown sugar and butter in a 2-quart saucepan over medium heat. Bring to a boil, stirring frequently. Simmer 3 minutes until it looks golden brown, thickened, and delicious. Remove from heat; stir in salt and
vanilla extract
.
3. Pour the caramel over the crackers, covering completely. Bake for 6 minutes, watching for burning at the edges. 
4. Remove pan from oven. Sprinkle chocolate chips all over the caramel layer. Let chocolate melt. After a few minutes, carefully spread the melted chocolate into an even layer on top of caramel. Now is the time, if you have add-ins, to sprinkle them on top of the chocolate.
5. Chill the pan of toffee in the fridge until set for 1-2 hours.
6. Remove from pan by cracking apart into chunks. Store in an airtight container in the refrigerator up to 1 week.
Share, wrap up and gift, or store in your freezer for last-minute holiday giving.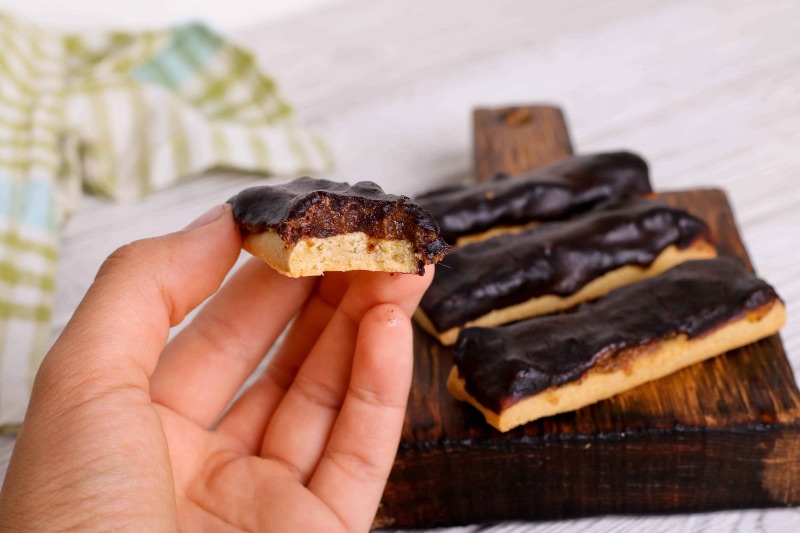 Customize Your Christmas Crack
And, that's it! Once you master the basics, you can customize to your heart's content. Saltines can be swapped out for graham crackers (a much sweeter confection), matzo (for celebrating Hanukkah), or even gluten-free crackers.
Choose a cracker with a neutral flavor and a good flaky crunch, and you'll be set.
Feel free to get creative with flavor variations. Here are a few of our test kitchen favorites:
Stir 1/2 teaspoon McCormick® Ground Cinnamon into caramel mixture along with salt and vanilla.
Sprinkle chopped pistachios and chopped McCormick Gourmet™ Organic Crystalized Ginger over chocolate layer immediately after spreading over crackers.
Substitute chocolate confectionery coating wafers (such as Wilton® Candy Melts®) for the chocolate chips. Heat Candy Melts as directed on package and stir in your favorite McCormick® Extract to taste such as Peppermint, Orange or Almond.
Get sassy, get creative, and always remember: you can't go wrong combining ingredients this delicious!
No matter how much you personally nosh on your finished batch, Christmas crack is suitable for holiday gifting or cookie swaps. Don't worry: everyone loves to "sample" their creation to make sure it came out just right.
You can always make more both for yourself and for gifting, now that you know just how easy it can be. Next time, how about some chopped toasted hazelnuts? Or salted peanuts? Or . . .