The tough end of the broccoli doesn't get much love. I'm not talking about the little bit of "stem" attached to each floret; I'm talking about the big ol' woody honker that usually gets tossed into the compost. These guys are actually super easy to incorporate into a meal; you just need to treat them right.
Obviously, they're not as tender as the clusters of flower buds that sit atop them, but a quick bit of peeling and slicing takes care of that. Our very own Joel Kahn—known for his scorching takes—likes to "peel off the woody outer part of the stem, slice it up, and cook it directly with the rest of the broccoli," noting that "they get tender quickly, and if you don't tell anyone they just assume it's a root vegetable in with all the vegetables."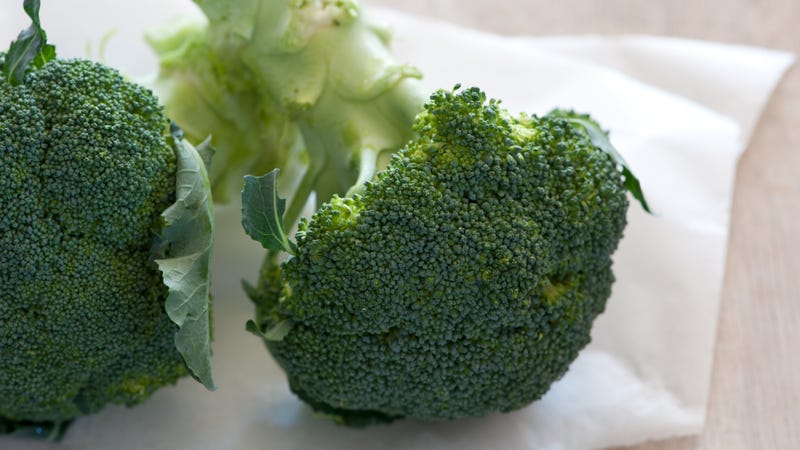 If you want a fresher approach, may I suggest a slaw? A shredded broccoli stem provides a good bit of crunch, and is sturdy enough to take a good dressing. You can julienne them, or simply shred them with a box grater or use the grating attachment on your food processor. Then, simply dress it like you would any other slaw. If you're uncertain as to how to dress a slaw, start with this perfectly seasoned slaw dressing from A.A. Newton, which is miles better than the gloppy, cloying mess you find at most picnics.
This article was written by Claire Lower on Skillet and shared by Claire Lower to Lifehacker from Lifehacker and was legally licensed through the NewsCred publisher network. Please direct all licensing questions to legal@newscred.com.