Perfectly made pie dough is too precious to waste, and scraps left over from decorating should be treated with respect. Rather than tossing them, or letting them languish in the freezer in anticipation of a "future project" that will never arrive, you should bake them into crispy pie fries.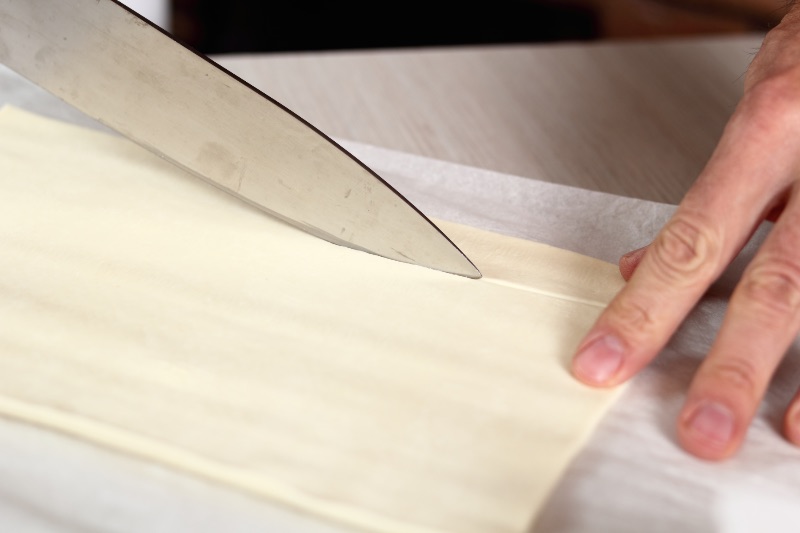 Though I am not the biggest fan of calling non-potato things "fries," I will make an exception for pie dough. (Carrot "fries," however, can take a long walk off a short pier.) Pie fries make a nice snack, breakfast bite, or afternoon coffee break accompaniment, and they are the opposite of challenging. To make them, you will need:
Pie dough scraps, cut into strips that are about three inches long and half an inch wide
An egg white, whipped until frothy
A mixture of half sugar and half pumpkin pie spice (or whatever other spice you feel like using)
Brush the egg white wash onto the dough strips, then sprinkle on the pumpkin spice sugar. Tap off any excess, and bake at 350℉ for 10-12 minutes, until the dough fries are crispy. Do not serve with ketchup. (Whipped cream is fine, though.)
This article was written by Claire Lower on Skillet and shared by Claire Lower to Lifehacker from Lifehacker and was legally licensed through the NewsCred publisher network. Please direct all licensing questions to legal@newscred.com.