Rule #1: Master the art of eating a lobster. Rule #2: Sprinkle lobster meat with Old Bay Seasoning and devour. Try the method below for more meat and less mess.  - McCormick Test Kitchens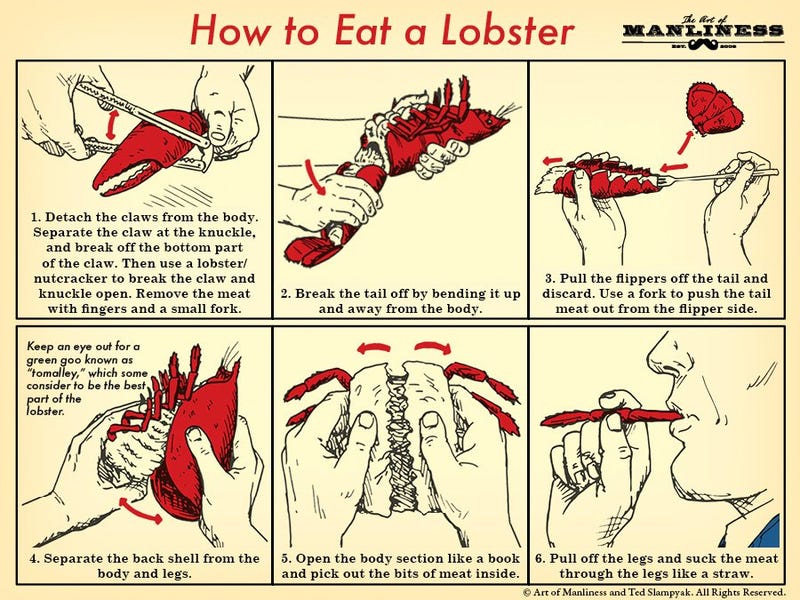 Lobsters are a positively delicious seafood, but they're not exactly the easiest food to eat. Especially if you don't have it very often. If you've never had it, or just need a refresher, this graphic walks you through eating a lobster.
Eating lobster (or crabs or many shelled seafood) the right way is all about maximizing how much of the meat you actually get. You can poke around and get a bit of the meat if you're clumsy with it, but by being careful and following the right steps, you can get a whole lot more. You'll need a lobster/nut cracker around for certain parts, though if you're eating at a restaurant they probably have one available.
From the Art of Manliness. Illustration by Ted Slampyak.
This article was written by Eric Ravenscraft from Lifehacker and was legally licensed through the NewsCred publisher network.