Google has released its first ever beverage search trends report today, which focuses on nonalcoholic drinks in the U.S., U.K., Mexico, and Spain. The report also integrates trends in Youtube videos related to beverages, and a survey of 1,000 people about how "these trends manifested in their every day lives." Here's what Google discovered.
These days, people care just as much about how their drink is made as what the drink contains. The company learned that the biggest beverage trends on the rise right now have a special process by which they are actually created, including cold brew coffee, nitro coffee (which have both gone mainstream with new versions at Starbucks), and raw juice. The report found that cold brew first started gaining popularity in 2015. Why has cold brew become so popular? According to the survey, people find it less acidic than traditional coffee, and easier to make.
Google characterized the trendiest beverage flavors right now as "earthy." In the United States, that means more people are drinking beverages that incorporate flavors like matcha, chamomile, turmeric, and ginger, while kombucha and green tea are becoming favored drinks. Dandelion and parsley have also begun to make their way into beverages, but people in the U.K. and the U.S. searched for kombucha the most out of all these "earthy" flavors.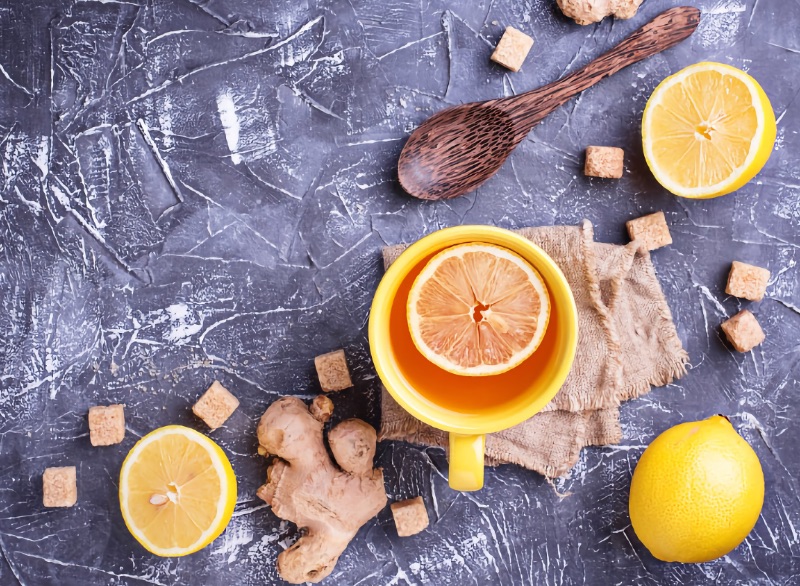 Ginger, which Google says began popping up in beverage search results around 2012, is one of the fastest growing trends in the report: The popularity of ginger juice, ginger infusions, and even ginger water is growing at a rate of 79 percent year-over-year. In the U.S., matcha (especially teas and lattes) is also exploding in popularity. Since 2015, it has experienced a 202 percent year-over-year growth rate, and while it's usually associated with the drinkable tea version, matcha has also been incorporated into desserts like cakes, cookies, and ice cream at a search rate of 62 percent year-over-year. Unsurprisingly, people associated both ginger and matcha with health benefits, including weight loss, antioxidants, and boosting the metabolism.
Proof that the classics never go out of style: People are still interested in water, but these days they want to know how safe and clean their water is. They're also drinking more so-called premium water, which includes alkaline water and sparkling water (the popularity of LaCroix might have something to do with it). Many Youtube video results related to water are promoting water filters over growing concerns that water in the United States is dirty or contaminated by bacteria. Fancy water bottles have also seen a surge in popularity, growing at a rate of 82 percent in the year leading up to June 2017.
The takeaway? More people seem to be favoring natural, health conscious, plant-based beverages. If you doubted it before, Google may have just confirmed that the food world's healthy lifestyle craze is more than just a momentary fervor—it's a now a mainstay of the way people drink.
This article was written by Elisabeth Sherman from Food & Wine and was legally licensed through the NewsCred publisher network. Please direct all licensing questions to legal@newscred.com.