In Williamsburg, there is a small French restaurant that serves roasted chicken, and it is divine. A self-described "rotissoire," La Cafette specializes in French-style rotisserie chicken along with other classic bistro dishes, like garlic-y, butter-drenched escargot, crispy puffs of French fries, and a giant burger stuffed with Camembert and seeded mustard mayonaise.
But the chicken stands alone. We caught up with French chef Sylvain Aubry to glean his secrets for enjoying spectacular roasted chicken at home. Of course, you can always dress up supermarket rotisserie chicken (using these super-simple recipes, if you'd like). But you can also roast a chicken yourself, sans high-tech rotisserie, and get wonderfully juicy, flavorful results. And if you happen to own a rotisserie? By all means, use it!
If you're going the homemade route, here are some tips for next-level roast chicken, from the French chef himself.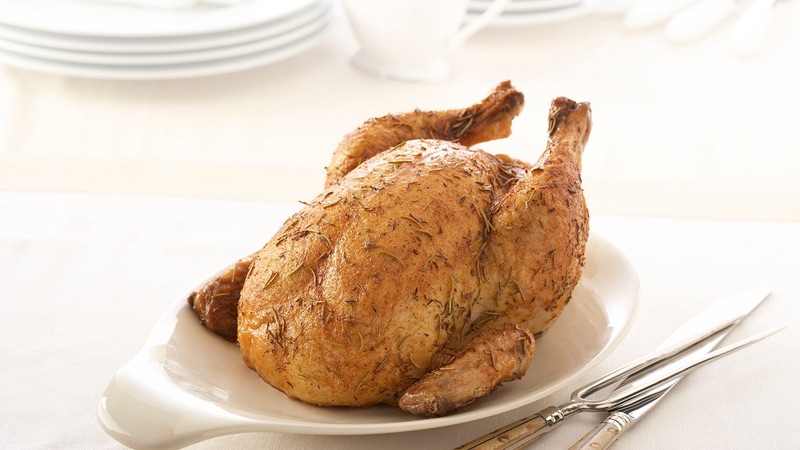 Buy a great chicken.
Aubry recommends the chicken he buys for his restaurant—the Green Circle Chicken from D'artagnan (free range, no antibiotics, no hormones).
"You also fine humanely-raised poultry at your local farmers' market or speciality market," he says.
Put buttermilk in that brine.
"We brine our chicken for six hours in a mix of buttermilk, water, herbs, lemon, and other flavorful, seasonal ingredients we have on hand," says Aubry.
Here's one of our favorite buttermilk-brined roasted chicken recipes.
When it comes to jus–reduce, reduce, reduce.
"A good jus is plenty of little secrets – from the way you cook the bones to the garnish you are using," says Aubry. "But the most important tip is TIME!"
Aubry recommends reducing your jus way longer than you think is necessary, so the flavors can properly concentrate and the sauce can get thicker and more flavorful. In short, the longer, the better. That way the jus will impart its flavor on everything it covers, from the chicken to the potatoes.
Here's one of our favorite jus recipes.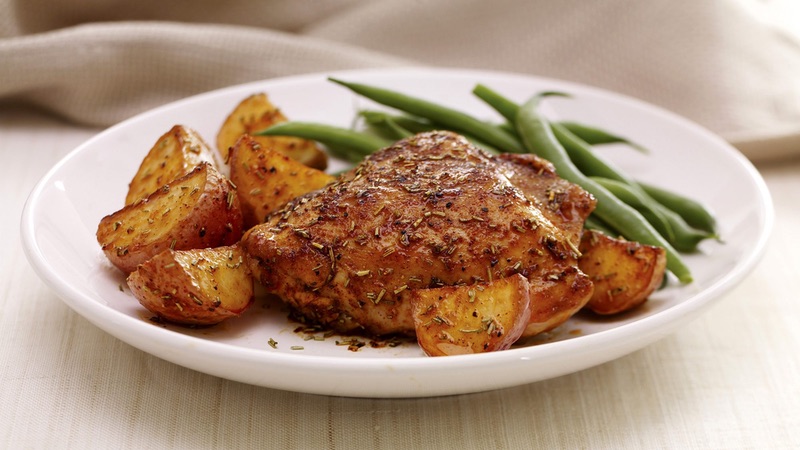 Always involve fingerling potatoes.
At La Cafette, Aubry serves the chicken with fingerling potatoes that are cooked with pearl onions, mushrooms, Brussels sprouts, and chestnuts.
"Everything cooked together in a pan with garlic butter," he says. Don't need to tell us twice.
Here's a pan-roasted fingerling recipe we love.
Enjoy with the right wine.
"When enjoying rotisserie chicken on its own, a Fleurie from Beaujolais or a Pinot Noir would both be beautiful picks," says Aubry. "At La Cafette, we serve our chicken with roasted fingerling potatoes (prepared with garlic butter, pearl onions, and mushrooms) – with that in mind, I would recommend the Bordeaux, which is a bit heavier."
This article was written by Maria Yagoda from Food & Wine and was legally licensed through the NewsCred publisher network. Please direct all licensing questions to legal@newscred.com.