Chef Jose Mendin misses Puerto Rican food—he can't find any in Miami that tastes like home to him—so he started serving his own for lunch specials at Asian-inflected gastropub Pubbelly. For the month of January, his La Lechonera pop-up, based on Puerto Rican Christmas celebration food, featured classic mofongo, tostones, slow-roasted pork and a killer sandwich called the tripleta, made with pastrami, country ham, roasted pork and sautéed onions on sweet bread. The magic ingredient on that sandwich: mayo-ketchup, the condiment that Mendin puts on everything. It is, of course, slightly more complicated than mayo plus ketchup, but not much more—and it's worth far more than the sum of its parts. He shares the recipe here.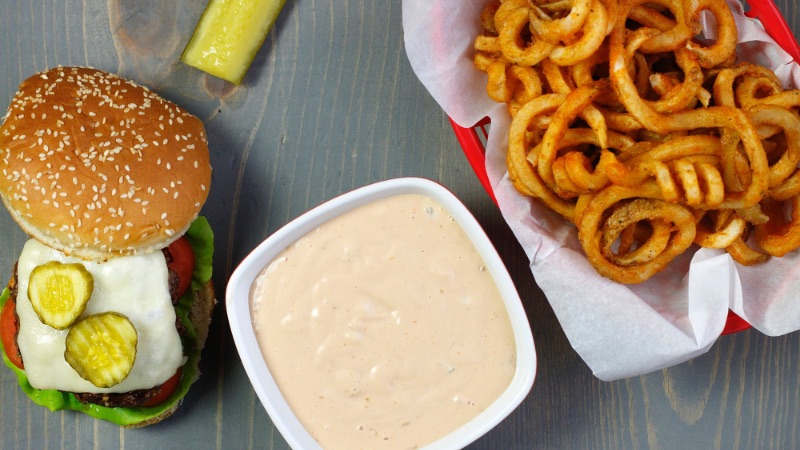 Mayo-Ketchup
Blend together:
1/2 cup mayonnaise
1/2 cup ketchup
1 garlic clove
1 teaspoon lemon juice
Mendin uses it as a dipping sauce for tostones, fried fish, empanadas, tacos or as an all-purpose spread on any kind of sandwich. Slather, devour, repeat.
This article was written by Chelsea Morse from Food & Wine and was legally licensed through the NewsCred publisher network. Please direct all licensing questions to legal@newscred.com.