At Boston's Eastern Standard, pastry chef Lauren Kroesser is updating homey desserts for fall, offering sweets like a butterscotch bread pudding with salted caramel, or her rich pumpkin crémeaux with maple, pomegranate and goat cheese. But she is a pie lady at heart: "It's my favorite thing by far to make and eat," says Kroesser. "I love fruit pies and grew up making them with my mom. We would go up to Goodale Orchards in Ipswich every fall and pick apples and get doughnuts. Then we'd make crisps and pies."
At ES, Kroesser's currently serving individual apple pies topped with Gouda ice cream. While she didn't grow up with the tradition, some New Englanders have been known to top their apple pie with a slice of cheddar. Kroesser went for Gouda for its intense nutty saltiness. Here, she offers more expert tips for upgrading pies at home.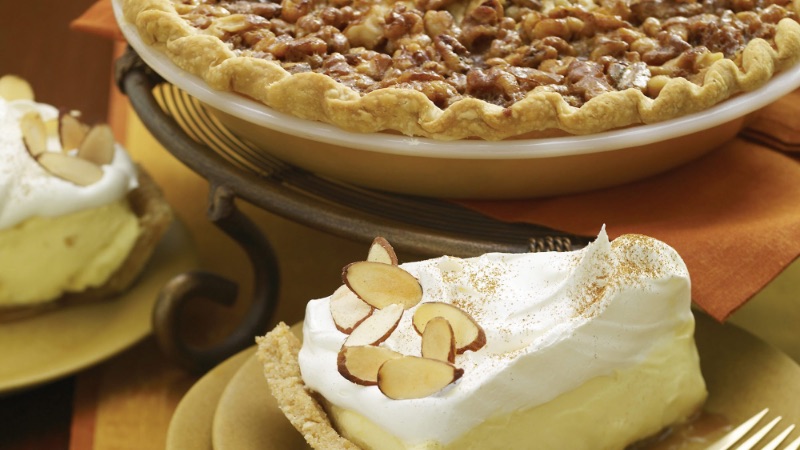 1. Add flavor to the crust. For nutty, cheesy saltiness, use a Microplane to grate Gouda or aged cheddar into the dry ingredients before mixing your pie dough. You can add more grated cheese to the top crust before baking as well. This works great for apple or pear pies. If cheese feels too experimental, Kroesser suggests incorporating a sweet and spicy element to the crust via a tablespoon of finely chopped candied ginger mixed in with the flour.
2. Balance sweet fillings with tart or bitter ingredients. "In my apple pie, I use sour apples like Granny Smith and Cox's Orange Pippin with sweet varieties like Honeycrisp and McIntosh, which break down and get soft while the others stay firmer," says Kroesser "I like adding cranberries or huckleberries to pear or apple for tartness. To my pecan pie, I add a really dark bitter chocolate to cut the sweetness."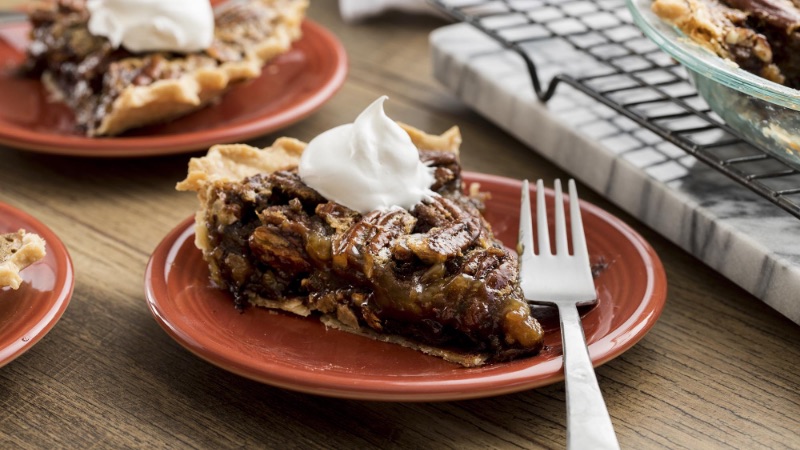 3. Use raw sugar after egg-washing. Kroesser always brushes her pies with an egg wash for shine, and recommends sprinkling the tops of fruit pies with raw natural sugar like turbinado for crunch. She also likes demerara sugar, which adds a molasses flavor. For the wash, whisk an egg with two tablespoons of milk and use a pastry brush to spread a thin layer over a raw crust or pecan filling.
4. Decorate open-face pies. For pumpkin or pecan pies, par bake them so the filling starts to set before adding leaves or other decoration. When cutting designs, start with cold dough. "I use a sharp paring knife, and I use the back of the knife to make the veins so it doesn't cut through."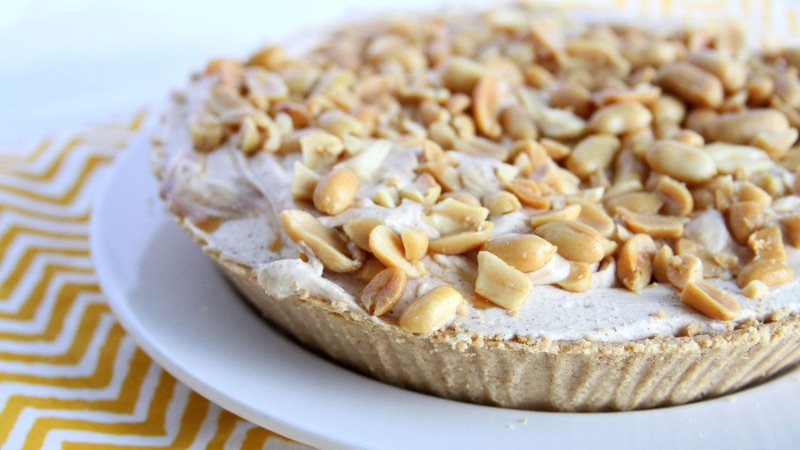 5. Serve with candied nuts. "I often use candied nuts to add texture and another flavor. I love candied pecans on pumpkin pie and candied pistachios with pear fillings," says Kroesser. 6. Add warm spices to whipped cream. Cinnamon or nutmeg is classic, but sweetened cardamom cream goes beautifully on plum or apple pie.
7. Spike sauces and ice cream. Three words: spiced bourbon caramel. Kroesser also works with a chocolate glaze made with crème de cacao or amaretto. For a super easy trick, mix in a couple of teaspoons of Scotch into a pint of good-quality vanilla ice cream. Serve with pumpkin pie…or just eat the pint?
This article was written by Alex Vallis from Food & Wine and was legally licensed through the NewsCred publisher network. Please direct all licensing questions to legal@newscred.com.